THE CHANGE OF MINDS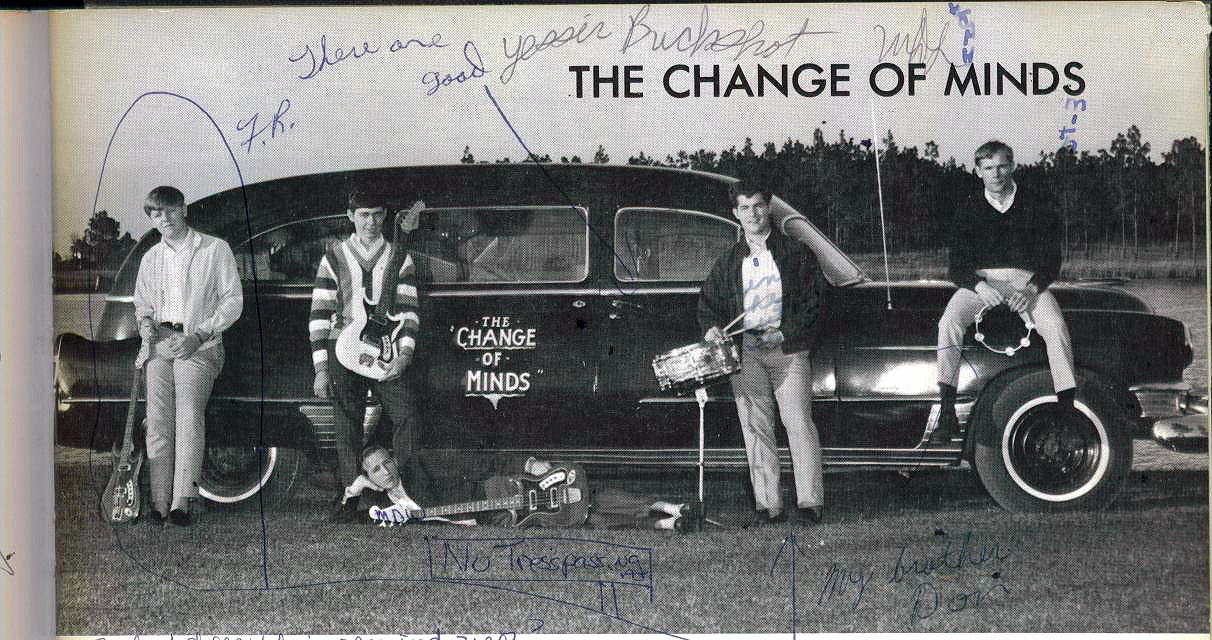 From Alma, GA - The Change of Minds - complete with the highly desirable Cadillac Hearse. All of the guitars are Hagstrom.
This group, "The Change of Minds", was formerly The Reverbs, with the deletion of Mike Thompson on guitar and addition of John Bennett on vocals and guitar. John Bennett now plays with The Bushmen.
Photo and Info Courtesy of Johnny Wheeler, 2006.
©DaveandAndy 2006