TOMMY BURK & THE COUNTS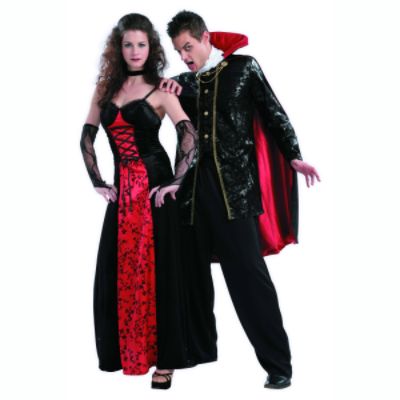 Memphis, TN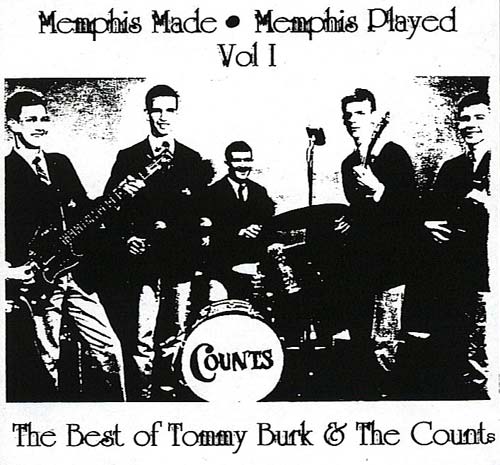 The picture above was taken in 1963 at the King Cotton Hotel in Downtown Memphis where they performed at the Prom for the Kingsbury class of 1963.
Tommy Burk became a professor at Christian Brothers University, and drummer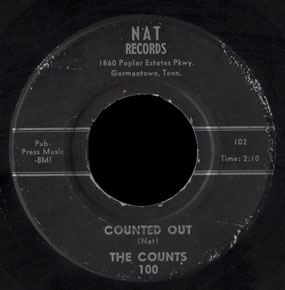 "Tommy Burk and the Counts were one of the very best local bands in Memphis in the early to mid 60s. Their hits included "Stormy Weather", "Cute", "True Love's Gone", "You'll Feel It Too", and "Just A Little Bit"."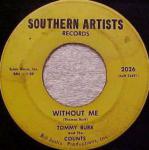 "Tommy Burk and the Counts were a big local act in Memphis, every kid in the city would have seen them live or have known about them. They had a career that spanned early '60s vocal pop to garage. Members included Tommy Burk on vocals, Wayne Thompson guitar, Mike Stoker bass, Thomas Boggs on drums, John Greer, Steve O'Keefe and Dan Morelock."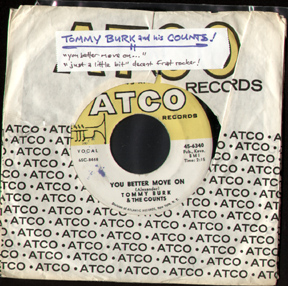 They had about ten 45s on various labels, including a local hit with a garage-styled version of Stormy Weather.
(courtesy GARAGEHANGOVER)