OUTLAW SUMMER BAND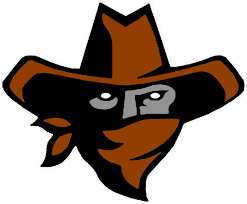 Abilene, Tx.
A band composed of men from the U.S.Airforce while serving at Dyess AFB in texas, 1979--1981.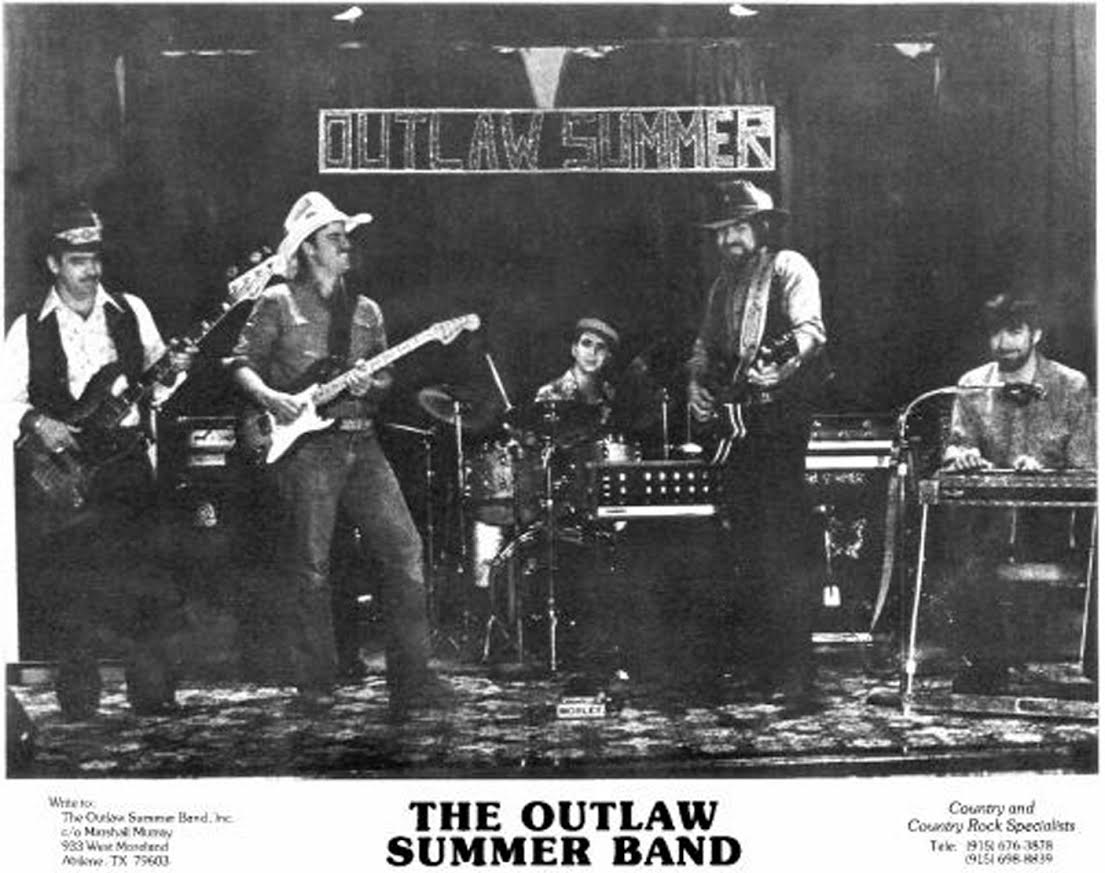 Promo photo with, L-R: Robert "Hot Licks" Hicks bass and vocals, Tim "Catfish" Howie lead guitar and vocals, Billy Bruce drums and vocals, Marshall Murray guitar and vocals, John Rhoda pedal steel, dobro and vocals.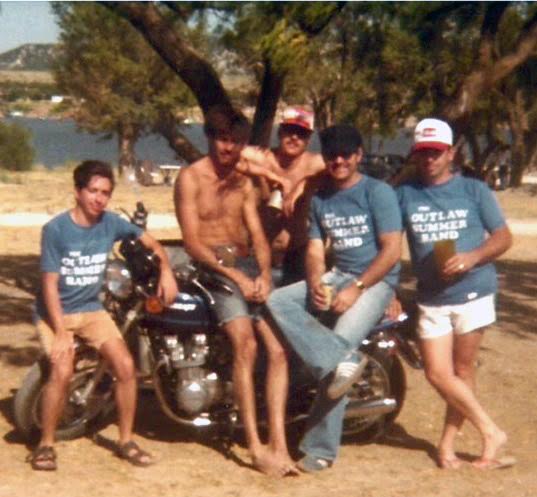 L-R: Billy Bruce, John Rhoda, Tim Howie, Marshall Murray and Roger Hicks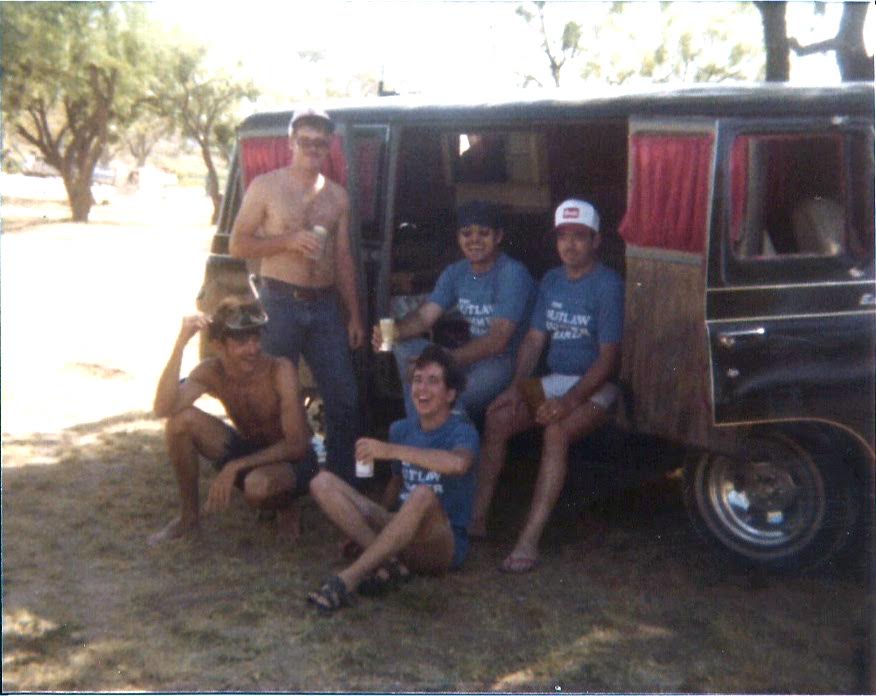 L-R: John Rhoda, sitting, Tim Howie, standing, Marshall Murray, sitting drinking a Coors beer, Roger Hicks sitting next to Marshall, and Billy Bruce sitting and laughing.
The Outlaw Summer Band
--Abilene, Texas --
The Outlaw Summer Band
was a country rock band made up of
members if the US Air Force who were stationed at Abilene, Texas.
The band had formed long before Valdosta, Georgia resident Billy Bruce
joined the band on drums around 1979, when bassist/singer David Dunlap
was leading the band while regular leader Marshall Murray, guitar and
vocals, was away on a tour of duty elsewhere.
That first band with Bruce on drums is shown in the photos with Dunlap
also being backed by John Rhoda on pedal steel and dobro, and Tim
Howie on lead guitar and vocals. The photos show them playing at a bar in
Abilene.
By 1980, Marshall Murray had returned to replace Dunlap and Roger
Hicks came in to play bass and help out with lead vocals.
With this lineup -- Marshall Murray, Roger Hicks, John Rhoda, Tim
Howie and Billy Bruce -- the band reached its ultimate forte. They
developed a blistering set of country and country rock tunes both
traditional and contemporary at that time, doing everything from Merle
Haggard's "Silver Wings" and Terry Fell's "Truck Driving Man" to
Alabama's "Mountain Music."
No band in Texas got away with not playing the "Cotton-Eyed Joe," and
the Outlaw Summer Band took pride in its rendition, drawing flocks of
dancers to the floor to participate in the traditional Texas line dance.
Outlaw Summer Band grew in popularity throughout central Texas,
playing gigs at the Dyess Air Force Base NCO Club, Abilene, Texas bars
and establishments from Amarillo to Lubbock.
With Murray's re-arrival and his strong leadership role and specialty in
Waylon Jennings songs, coupled with the addition of the newly discovered
Bruce on drums, the band tightened to a crisp and also enjoyed a close
comraderie one would expect to find in a band of Air Force non-commissioned
Playing in Abilene in hot summers and cold central Texas winters
brought a lot of great memories for the final lineup, as they rehearsed
and gigged all the way into 1981.
Then it became decision time for Billy
Bruce, who was set to finish his four-year tour of duty in April 1981.
"I was really torn, actually," Bruce said. "I had grown so close to these
guys and we had tightened up so good as a band... I mean, a really good
band, which is hard to come by. Everybody did there job. There was a
great deal of talent in that band. I had learned so much coming out of a
rock background. Learning real country music was such a treat and an
honor, especially playing it for Texans in Texas."
Alas, Bruce gave into his homesickness for his family and the Deep
South back in Georgia, and he returned to Valdosta, Georgia, where, with
his newly gained background in country and country rock, was able to
apply it to the Montana Band, joining in fall 1981 when current Montana
drummer Dale Durden had tired of the road.
The Outlaw Summer Band then disbanded as Tim Howie returned to his
home in Maine and Roger Hicks moved to Oklahoma where he still lives
today as of September 2016. Sadly, Marshall Murray passed away from
cancer years later. John Rhoda is still holding down the fort in Abilene,
Texas.
But fond memories remain. "We were such great pals," Bruce said.
"This was the age of the CB radio, and we all had radios in our vehicles.
That forced us to develop 'handles' to go by."
On their way to local truck stops after a gig to eat their way through
Tex-Mex omellettes loaded with jalepeno peppers, the boys would be
hollering back and forth on the airwaves... Bruce became Billy "Gator"
Bruce. Roger became Roger "Hot Licks" Hicks. Tim became Tim
"Catfish" Howie, and those handles followed them to the stage.
"Come back, Gator... what's your 20?"
"Omellette bound on the I-10, Hot Licks. Where's the Catfish?"
"Way ahead of you, Gator!"
A favorite joke of Murray's on stage was to pick on Bruce, who had
stopped wearing a cowboy hat by then. "I just never felt like I looked the
role of a cowboy, although I wanted to be one real bad," Bruce explained.
When Bruce began wearing a little auto cap he bought during a 90-day
duity in England in 1980, Murray never let an opportunity pass to give the
Gator some grief.
"You'll have to excuse our drummer," Murray would say. "he put his
cowboy hat in the washing machine and what you see is what you get."
You can see that auto cap on Bruce's head in their official 8X10 black
and white photo.
There are original reel-to-reel taped recordings of this band in John
Rhoda's possession. so hopefully we'll be able to get this music from this
hot Texas band out soon.
Meanwhile, the memories remain of days on the central Texas plains,
where just like the big Texas sky, those memories never end.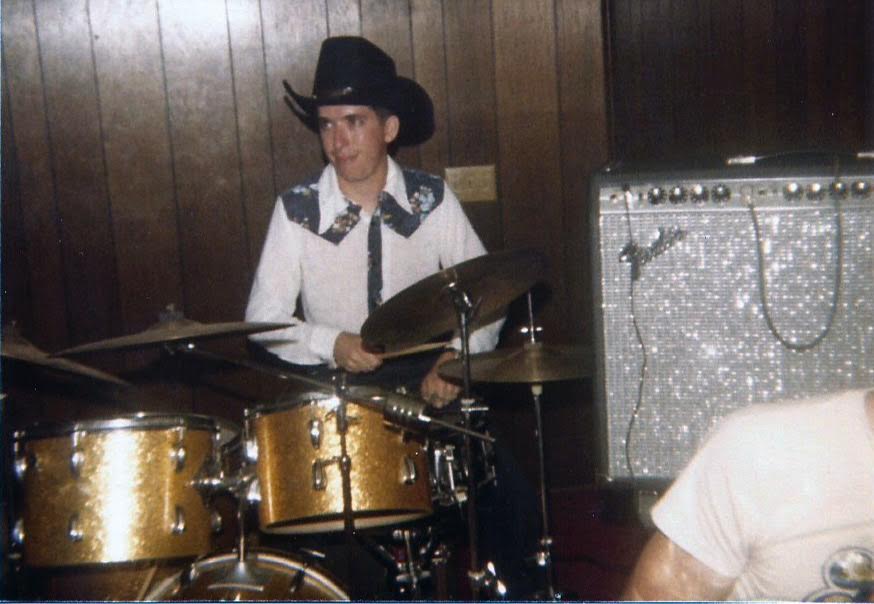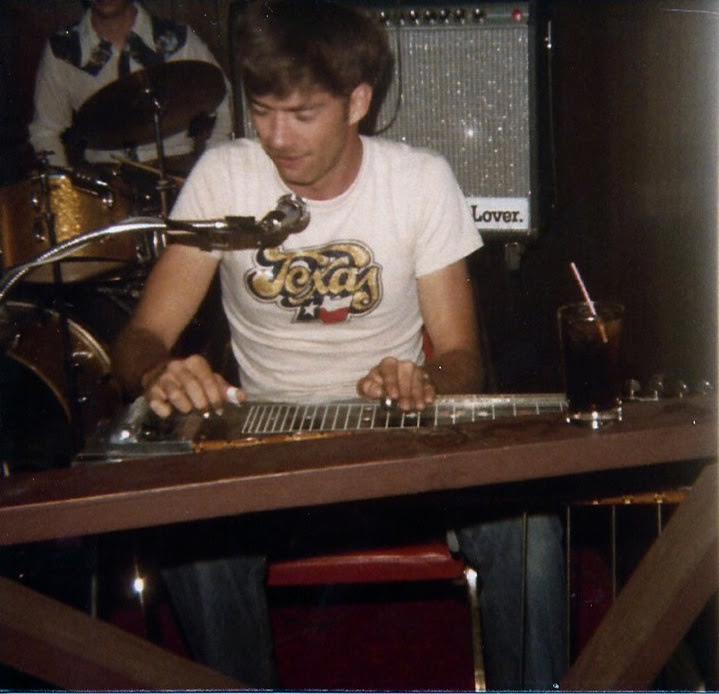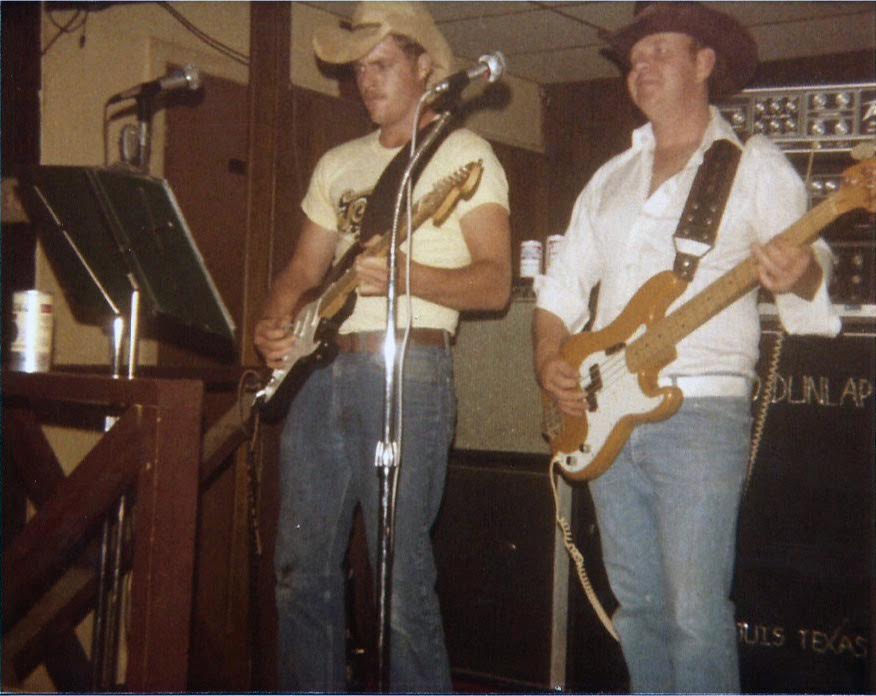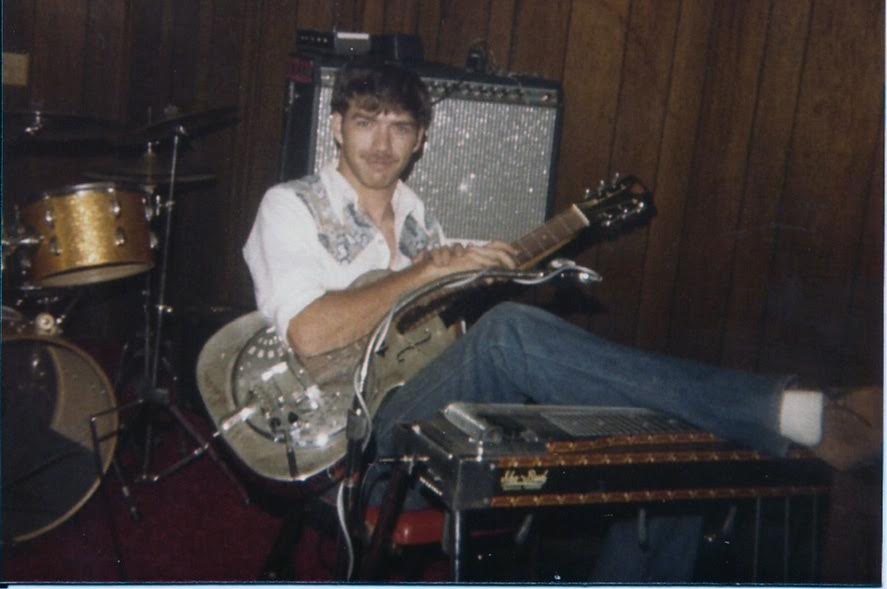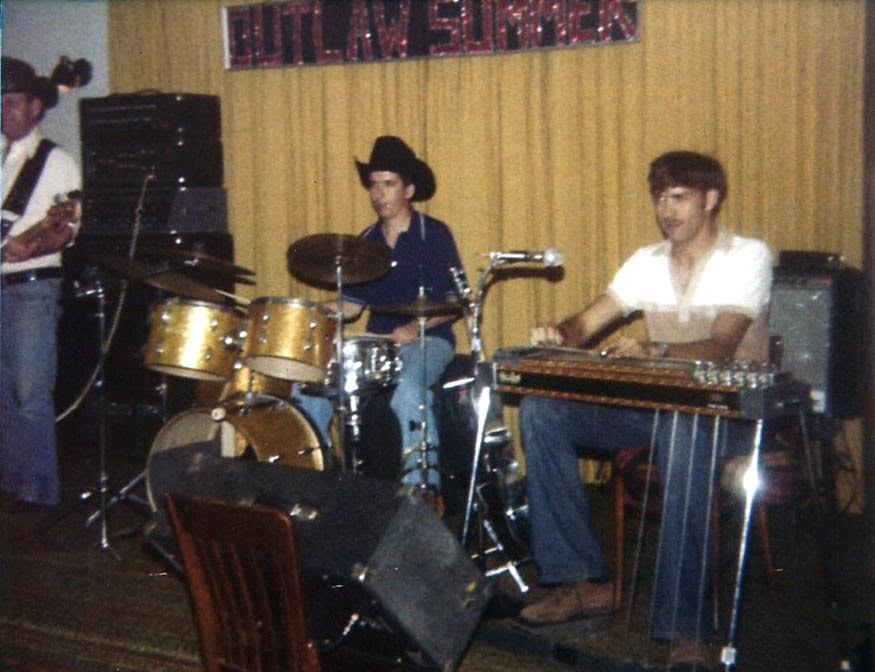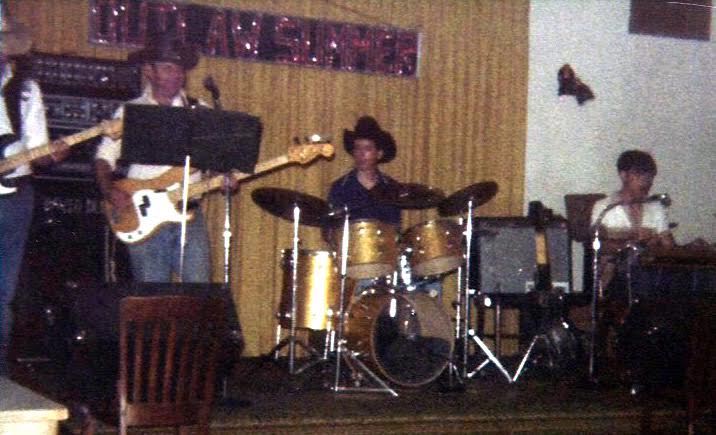 pics and info courtesy Billy Bruce