MYSTICS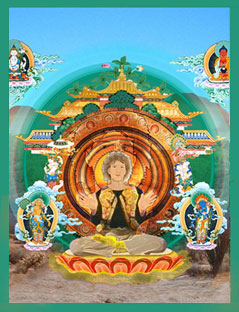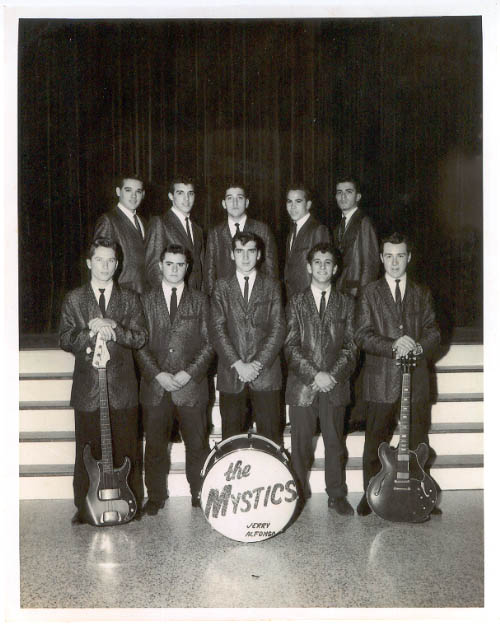 Rodney & The Mystics
They were one of the hottest bands to come out of the West Tampa-Ybor City hoods. Rodney Justo & guitarist Roy Garcia led this gang described as the tightest, most professional of the local bands in the 1962-65 era.
The band became the house band at the Clearwater Auditorium, home of the WLCY Super Star Spectaculars. Entertainers like Roy Orbison, Gene Pitney, Bobby Vee, Neil Sedaka, Ray Stevens and all of the top acts of the day were back by Rodney & The Mystics when they played in town.
Rodney & The Mystics were always battling another local band, The Rockers for local adulation. It was indeed the 'Golden Era' of local live music in Tampa Bay.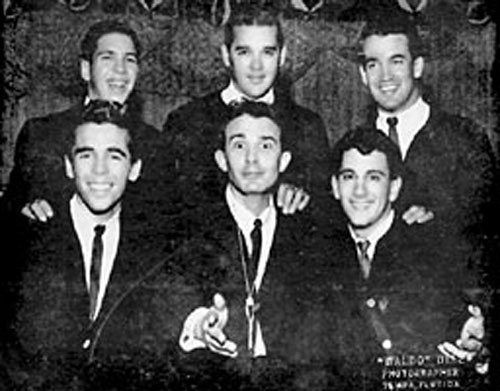 1963
Front row R-L: Roy Garcia, Frank Provenzamo, Rodney Justo
Back Row Jerry Alfonso, Emelio ? and Sam Garcia
Who was Rodney? None other than Rodney Justo
"I wanted to be a drummer. Occasionally I would sit in for different bands when their regular drummers got sick or couldn't make a job. Once, at a rehearsal for a band called 'E.G. and the Hi-Fis', where I was hoping to take over for this existing drummer, I somehow ended up singing a song while waiting for the singer to show up. "Lets get our drummer back and fire the singer" said E.G., known to his mother as Emilio Garcia. And I became the singer for 'E.G. and the Hi-Fis'. After a short while I figured out that he was making all the money, so I paid him back for his generosity by taking his band with me and joining up with three other guys who were putting a band together known as 'The Mystics'. "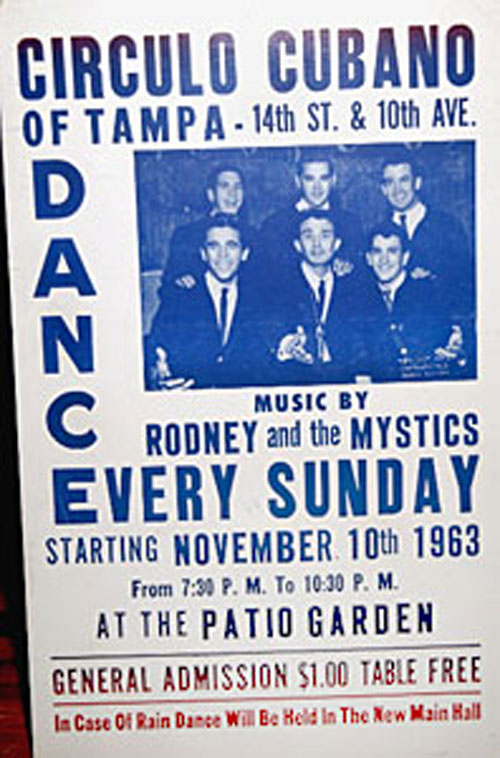 Rodney & The Mystics 1963
"We eventually evolved into an eleven piece band doing primarily rhythm and blues. Not long after we became the 'House Band' at the Clearwater Auditorium, which later became the premier venue for big name artists at what was to become the 'WLCY Star Spectacular'. At that time the successful record acts were not bands, but single artists who would tour to support their current record release. Since the guys in my band were good music 'readers' we ended up backing up most of the big artists like Roy Orbison, Gene Pitney, Fabian, Ray Stevens, Neil Sedaka and Bobby Vee. Just about anyone who had a hit record from 1961 to 1965 was backed up by 'Rodney and the Mystics', as we had become known, due to the suggestion of the promoter, Paul Cochran, (who later became my manager)."
1962
Front row L to R: Jerry Alfonso, Rodney Justo, Sam Garcia
Top row: Henry Cabrera, Jon Wildes, Joe "Pepe" LONgo
The first single artist to eventually travel with his own band was Roy Orbison. The rhythm guitarist in his band, the 'Candyman' was a guy named Bobby Goldsboro. When Bobby scored a hit of his own called 'See the Funny Little Clown', Roy asked if I would take his place. The thought of making less money than I was already making appealed to me immediately, so off I went to see the world.
The Candymen managed to sneak in a top 40 hit with a song called 'Georgia Pines' which naturally meant Roy wasn't long for this world and needed to start looking for another back-up band. I never was in a better band ('The Mystics' were a close second), but sometimes bands just don't last. So after 4 1/2 years and two albums for ABC and an appearance on American Bandstand.... 'The Candymen' came to an end.
I joined up with some local guys who had a band called 'Noah's Ark' and we had a record out called 'Purple Heart' on Liberty Records. When the record came out and it said 'Noah's Ark featuring Rodney Justo' (same manager) the rest of the guys weren't exactly happy... Goodbye 'Noah's Ark'."