MOTHER'S FINEST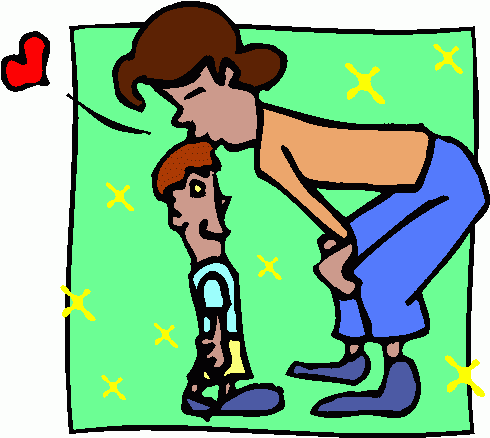 Atlanta, GA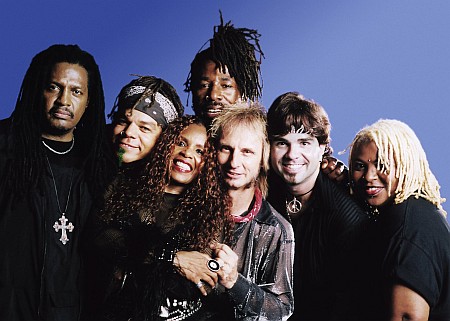 local band from Atlanta that made the big time
Original members
Joyce "Baby Jean" Kennedy – vocals
Glenn "Doc" Murdock – vocals
Gary "Moses Mo" Moore – guitar
Barry "B.B. Queen" Borden – drums
Jerry "Wyzard" Seay – bass
Mike Keck – keyboard
Mother's Finest is a funk rock band founded in Atlanta, Georgia by Joyce Kennedy and Glenn Murdock in the early 1970s. The group charted with the singles "Fire" (#93 Pop Singles), "Baby Love" (#79 Black Singles, #58 Pop Singles), "Don't Wanna Come Back" (#54 Black Singles), "Love Changes" (#26 Black Singles), and "Piece Of The Rock" in the mid to late 1970s.

Mother's Finest are notable partly because they are an "interracial" rock group from the US South. Their music was a blend of funky rhythm, heavy guitars and expressive R&B singing. Their debut album Mother's Finest from 1976 today is a rare collector's piece and contained with the ironic song "Nigizz Can't Sing Rock'n Roll" (although they were criticized for it by an important religious leader and dropped it from their live concerts). In the summer of 1977, they opened for The Who in their laser lit tour through Canada. An unusual choice of opening acts, they impressed with their performance and choreographed stage show. In 1978 they were guests in German broadcast Rockpalast and with one concert they gathered a cult status in Europe which lasts until today (this concert appears on the DVD Mother's Finest - At Rockpalast).

In the late seventies they produced more soul-oriented albums and at the beginning of the eighties some heavy rock as on Iron Age.
Biography
It is difficult and often highly dangerous to hang a label on music. Labels can close doors to some of the most exciting talents, and close ears to artist whose fresh vitality demands to be heard. Mother's Finest is a powerful band, but they are not typical.The group has created a sound they describe as a fusion of Funk, Rock, Gospel, R&B Metal and Jazz, taken directly from the street to the stage to the studio, that is Afro-Euro Mosaic Soulful and Electric, transcending musical division, and negative stereotyping.They call it METAFUNK'NPHYSICAL, the running title of their new CD.Back in the day, this kind of fusion music was rare to say the least, but the versatility and originality of Mother's Finest, brought down many barriers.MOTHERS FINEST is Joyce Kennedy, Glenn Murdock, lead vocals, Jerry "Wyzard" Seay, Bass, Gary "Mo" Moore, lead guitar, John Hayes, lead guitar, Kerry Denton, drummer, and J.J.s, background vocals.Alex Cooley's Electric Ballroom was where Tom Werman of Epic records saw Mother's Finest for the first time in Atlanta Georgia. They went on to record their first of three gold albums " Another Mother Further, Mother Factor, and Mother's Finest Live ".Known internationally, they are incomparable and unique in their ability to bring it to you in concert. And now after several year's quiet, they're still one of the best LIVE bands on the planet.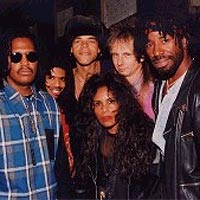 Ralph Stapleton, active in the Atlanta music scene writes:
" Mother's Finest had the same audience as Sly and the Family Stone - it was a cross between funk and rock and EVERYBODY loved it. Lead singer Joyce Kennedy dressed ala Chaka Kahn and put on a helluva show. You almost didn't notice the incredible guy singer standing next to her who was as much a part of their sound as she was. The bass player was doing the thumb thumping popular in that era, but what was different was that he did it almost exclusively. It made their sound different. There was a white guy with long blond hair on guitar that was definitely from the rock side of the fence. Somehow they made it all work together. The best live SHOW I have ever seen."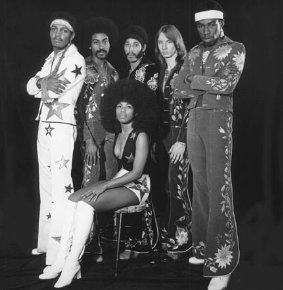 Georgia funk rock band Mother's Finest might appear to be only a blip on the radar screen of rock history, but not to any of the headlining bands they've stolen shows from -- or any of the audiences who saw it happen. Following in the footsteps of the racially-mixed Sly & the Family Stone, Mother's Finest blended white guitarist Moses Mo and drummer B.B. "Queen" Borden with black vocalists Joyce Kennedy and Glenn Murdock, bassist Wyzard, and keyboardist Mike, for its 1976 self-titled debut album. Tracks like "Rain" and the slightly controversial "Niggazz Can't Sing Rock & Roll" made enough of a ripple to get the band out of Georgia clubs and into regional touring. The follow-up album Another Mother Further lived up to its title. The opening track was a cover of the Holland-Dozier-Holland songwriting team's "Mickey's Monkey," made popular by Smokey Robinson. But the guitar riff was a blatant copy of Jimmy Page's from the Led Zeppelin song "Custard Pie," released two years earlier. Perhaps because the song was a cover, or the fact that they stole from blues legends early in their career, Led Zeppelin never sued and the track (along with others like "Piece of the Rock" and "Hard Rock Lover") helped make Another Mother Further the group's springboard.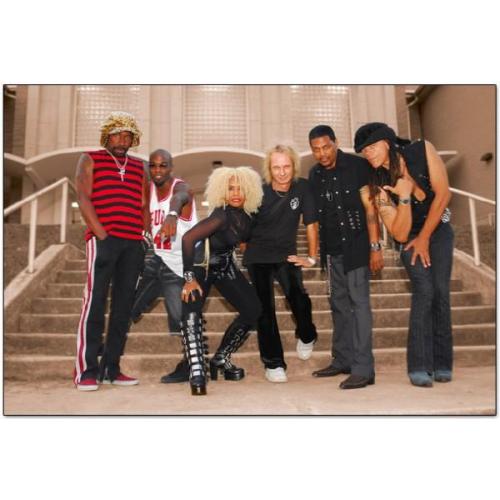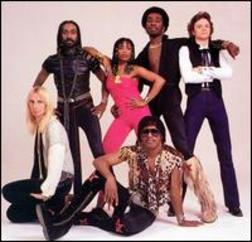 For the remainder of the 1970s, Mother's Finest became the most dangerous opening act in rock, blowing away headliners like Aerosmith, Frank Marino & Mahogany Rush, and Ted Nugent. A subpar third album, 1978's Mother Factor, took nothing away from the band's live performances, as vocalists Murdock -- and particularly the powerful Kennedy -- enthralled audiences over the funk rock backline of Mo, Wizzard, Borden, and Mike. The 1979 album Mother's Finest Live featured not only original staples like "Watch My Stylin'" and "Give You All the Love," but also Kennedy singing a stunning cover of Jefferson Airplane's "Somebody to Love" and the musicians shining on a rearranged version of Steppenwolf's "Magic Carpet Ride." It would prove a last hurrah, for Mother's Finest didn't translate well into the 1980s and never achieved its due in the largely-white world of rock. Mo, Mike, and Borden would leave the band, the latter to go polar-opposite by joining Southern rockers Molly Hatchet, but Kennedy, Murdock and Wizzard fought on. After dabbling in dance music with several different lineups in the 1980s, the trio formed an all-African-American band in the early '90s by recruiting guitarist John Hayes and drummer Dion Derek. The angry, rocking result was the 1992 CD Black Radio Won't Play This Record, which proved prophetic despite being the band's best since its 1979 live album (yet white radio wouldn't play it either). It's now in the cut-out bins; ignored or forgotten -- much like Mother's Finest -- by all except a select few. Still active, the group's latest CD is called Not Yer Mother's Funk -- The Very Best of Mother's Finest, and features mostly material from the first two albums.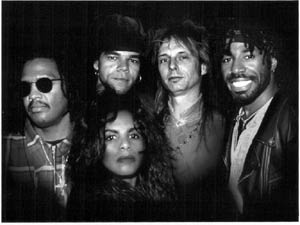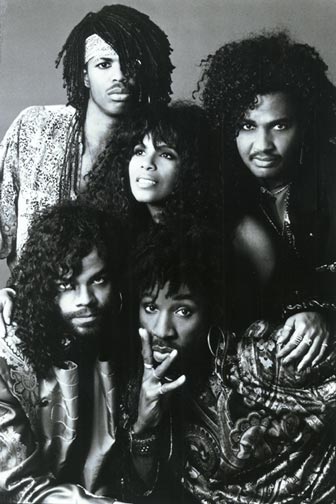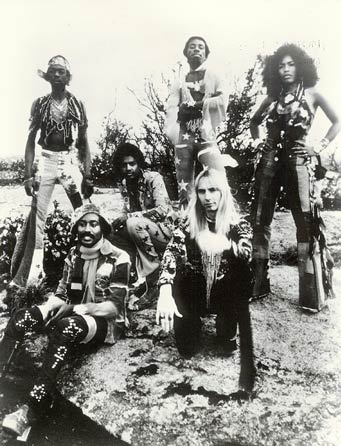 Albums
Mother's Finest (1973), RCA
Mother's Finest (1976), Epic
Another Mother Further (1977), Epic
Mother Factor (1978), Epic
Live (1979), Epic
Iron Age (1981), Atlantic
One Mother to Another (1983), Epic
If Looks Could Kill (1989), Capitol
Black Radio Won't Play This Record (1992), RCA
Subluxation (1993), RCA – live album
Baby Love (1998), Kiosk
Meta-Funk'n Physical (2003), UTR Music
Right Here, Right Now: Live at Villa Berg (2005), MTM Music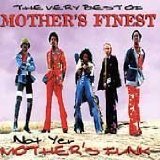 music videos: