KOLOR KORPORATION
Leesburg, Florida
1966-1970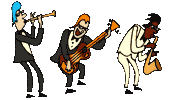 Formed in '66 and signed recording contracts with Sundaze and Eva , Epic and Hype record company. Most are still playing today...every few years doing a reunion tour .
Personnel:
Mike Stegall - Trumpet
Wayne Corbin - B3
Steve Micheals - Guitar
Bob Pennington - Bass
Jim Rast - Sax
Wayne Proctor - Guitar
Jim Chambers - Drums
Jerry Wisham - Trumpet & Keys
Influences:
Rascals, Hendrix, Blood, Sweat & Tears, lot of soul music.
Setlist Sample:
Get Ready, Fire, Turning Wheel, You Better Run
Rehearsal Space:
Old Belk's building in Leesburg
Band Vehicles:
Ford econoline van and '67 limo
Best Gig:
Orlando sports stadium in front of 6000
Gig from Hell!:
Cocoa Beach for the Outlaw motor cycle gang
Last Gig:
Montreal pop fest
Where are they now?
All over the place: Bob lives in Lady Lake, FL, Wayne Proctor lives in South Carolina, Wayne Corbine in Keystone, FL, Mike Stegall lives in Mt. Dora, FL, Jim Rast lives in Orlando, Jim Chambers lives in tampa FL, Steve Micheals in Tampa. Jerry Wisham has past on.