IVEY"S LEAGUE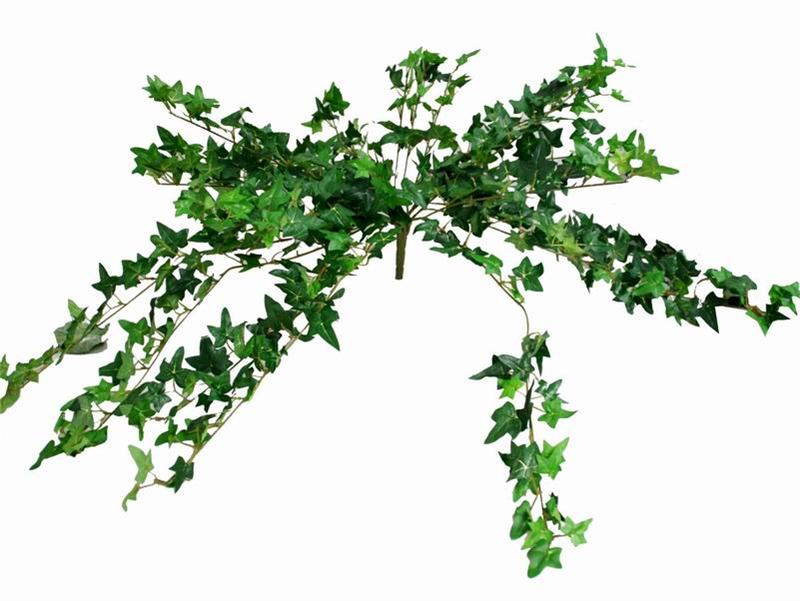 Valdosta, GA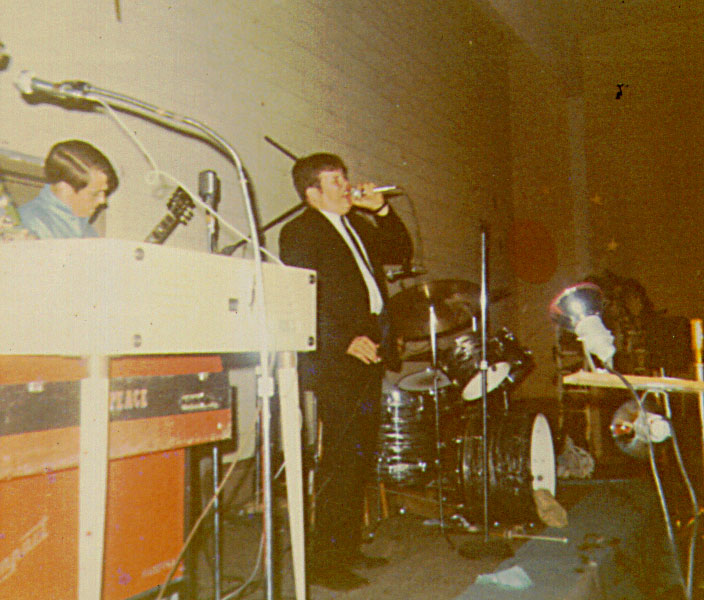 Here are Ivey's League performing at the Valdosta City Auditorium around 1968.
On the near left are the keyboards of Raymond Peace (is that a great name for a musician in the '60's or what?!). We can verify those are Raymond's keyboards since his name is clearly visible on the front of the Farfisa Combo Compact (orange and black organ). Next is K. Varnado on guitar and J. Mathis on lead vocals and then Ivey (I.) Plair's drums.
---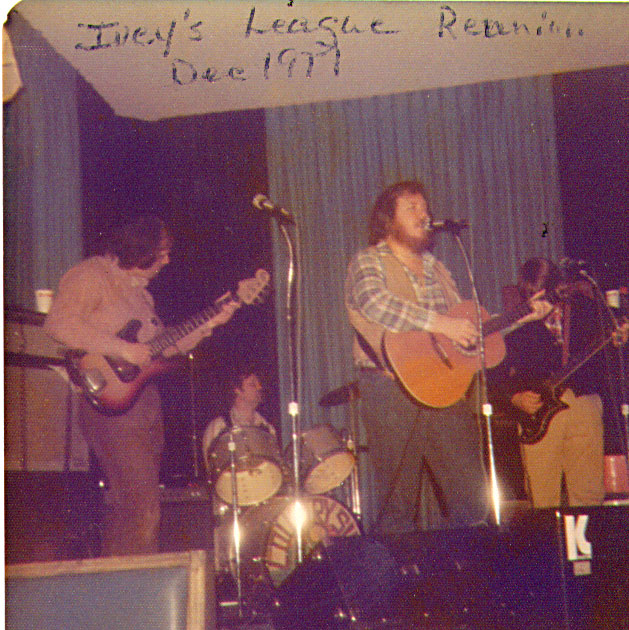 This shot is from a reunion in 1977. Here we see from the left: Peace, Plair, Mathis and Varnado.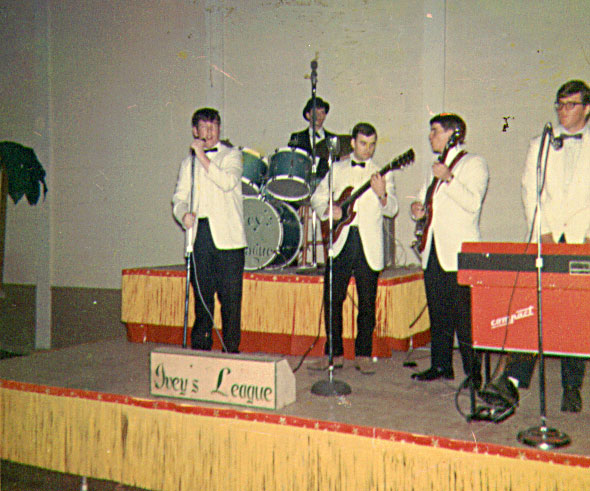 IVEY'S LEAGUE
Ivey's League formed in 1964 in Valdosta, Georgia. The original group was Ivey Plair on drums, Joel Mathis on lead vocals, Kendall Varnado on bass guitar, William (Wild Bill) Moore on lead guitar, and John Nichols on rhythm guitar. Ray Wynn took over on lead when Bill joined another Valdosta group, the Torches. When Ray Wynn left for military reasons, the decision was made to add a keyboard player, so Raymond Peace joined in the fall of 1965. John Nichols moved to lead guitar for about a year. Then when he left the band, Varnado took over lead and Peace played bass on the keyboard. A quartet at that time with Plair, Mathis, Varnado, and Peace, that was the basic line up until late 1971, when the band discontinued performing as Ivey's League, although there was a least one reunion in 1977. And most of the members worked with one another again in various other bands through the years. Other local musicians who filled in or were briefly in Ivey's League included Bob Hutchinson, Bill Folsom, and Buzzy Bowers.
During the summer of 1965 Ivey's League toured with The NewBeats ("Bread and Butter"), opening the show and backing up The NewBeats for the finale. In Waycross , probably at the National Guard Armory, the tour encountered The Bushmen, who were also an opening act, and as usual a quite impressive one.
Ivey's League also appeared in Valdosta on shows with the McCoys ("Hang On Sloopy"), the Shangri-Las ("Leader of the Pack"), Johnny Tillotson, and Jimmy Clanton.
With many thanks to Raymond Peace for providing these pictures and information on dates and Ivey's League band members and history!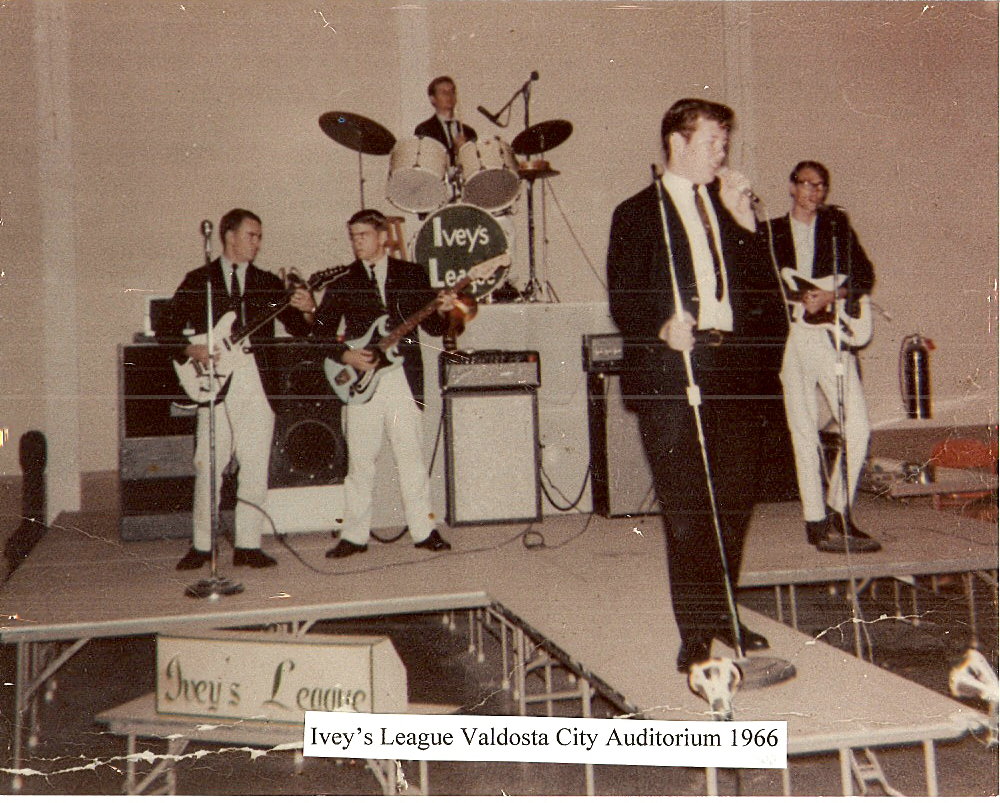 Ivey's League frequently played the Valdosta City Auditorium for high school, college and city wide dances.
John's amp is home-made. He also made fuzz-box pedals for other bands and while experimenting with delay boxes and bugging devices. He later made Ivey's band totally wireless so they would not be tripping over cords. The box in front of the band had five 150 watt bulbs and was powered off of a thin lamp cord that caught fire while the band was once performing. The lights were so bright they gave the members a tan. The band didn't like the wireless setup because of the 'ridiculous looking' rabbit ear antennas sitting on the PA speakers. However this was all quite ingenious for the time. Brilliant, in fact. It was practically science-fiction!
Picture and photo contributed by John Nichols.
The following pictures and information contributed by Ivey Plair
POPULAR DANCE BAND IN VALDOSTA: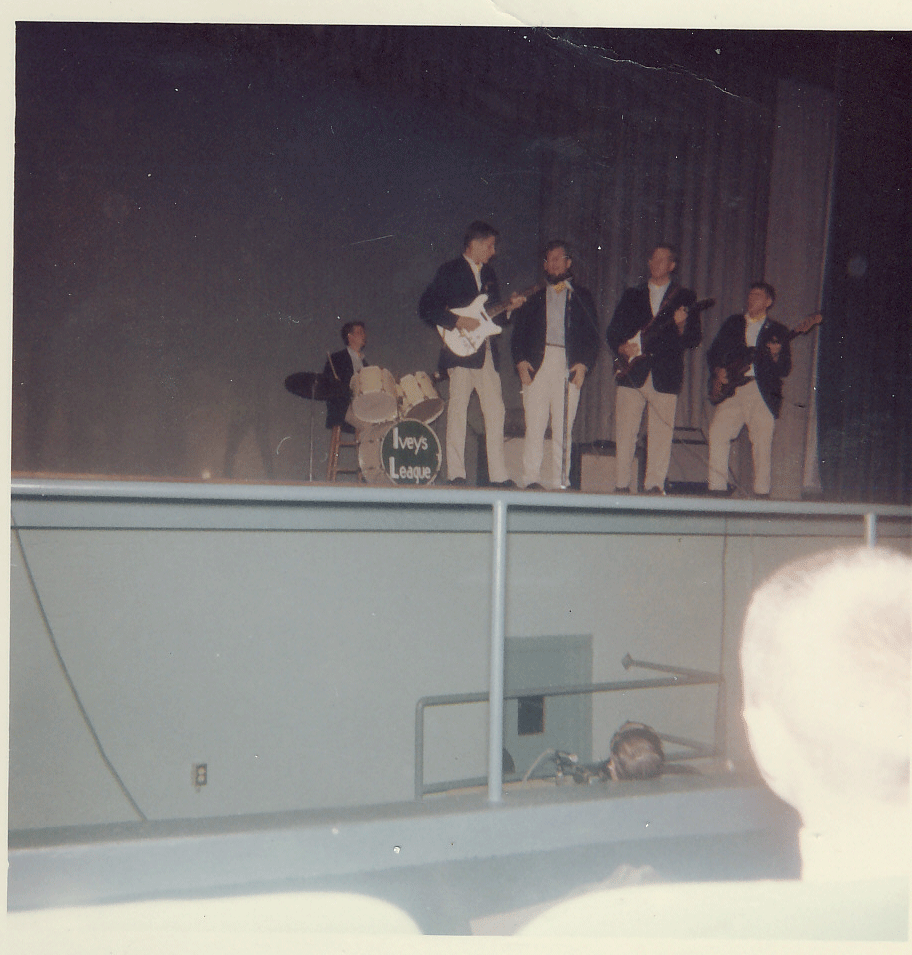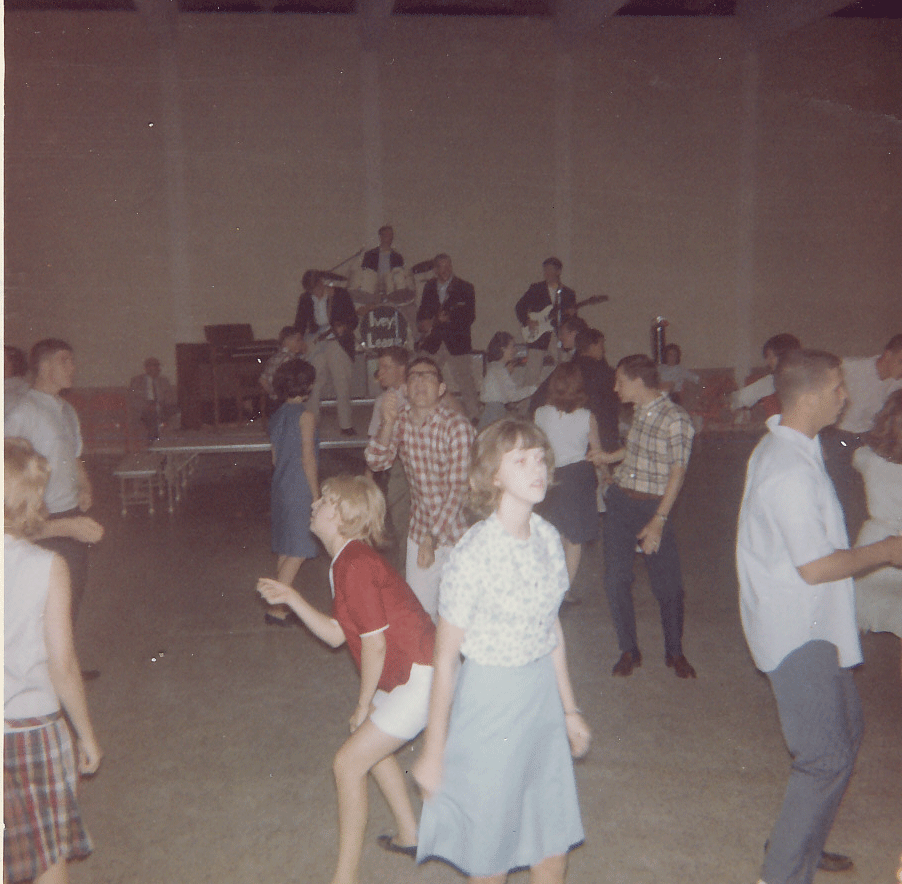 Left: Ivey Plaier, Kendall Varnadore and deceased mambers Dan Mobley, William Moore and Joel Mathis
Right: Mathis Auditorium dance, Valdosta, GA., circa 1964-5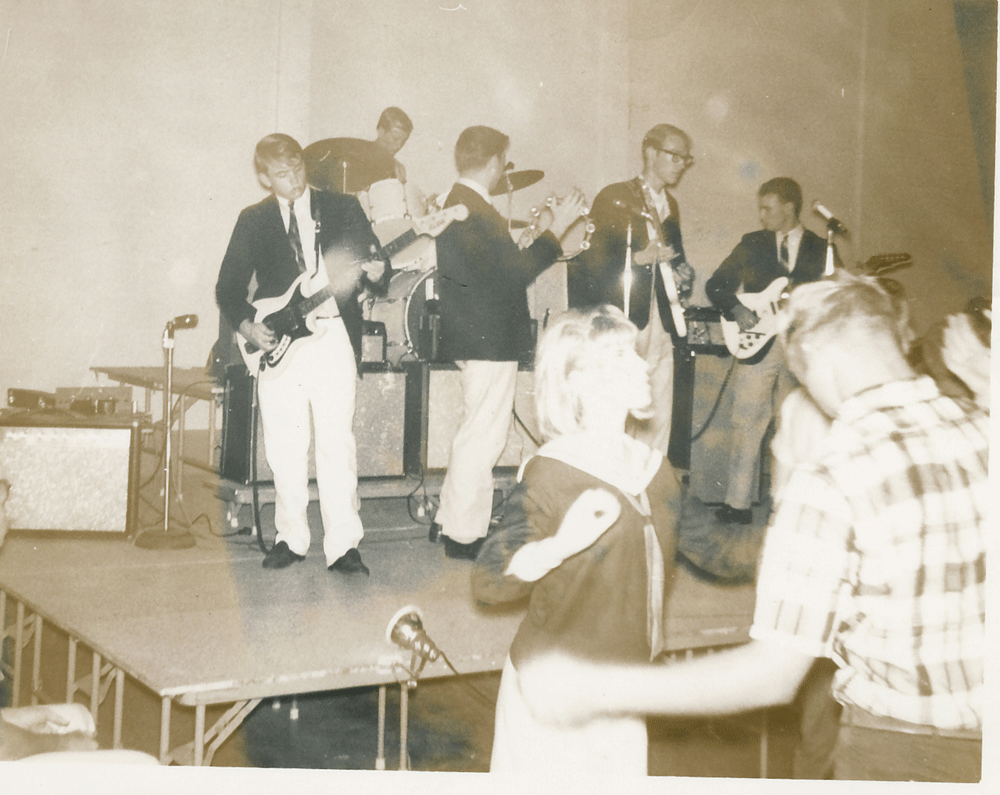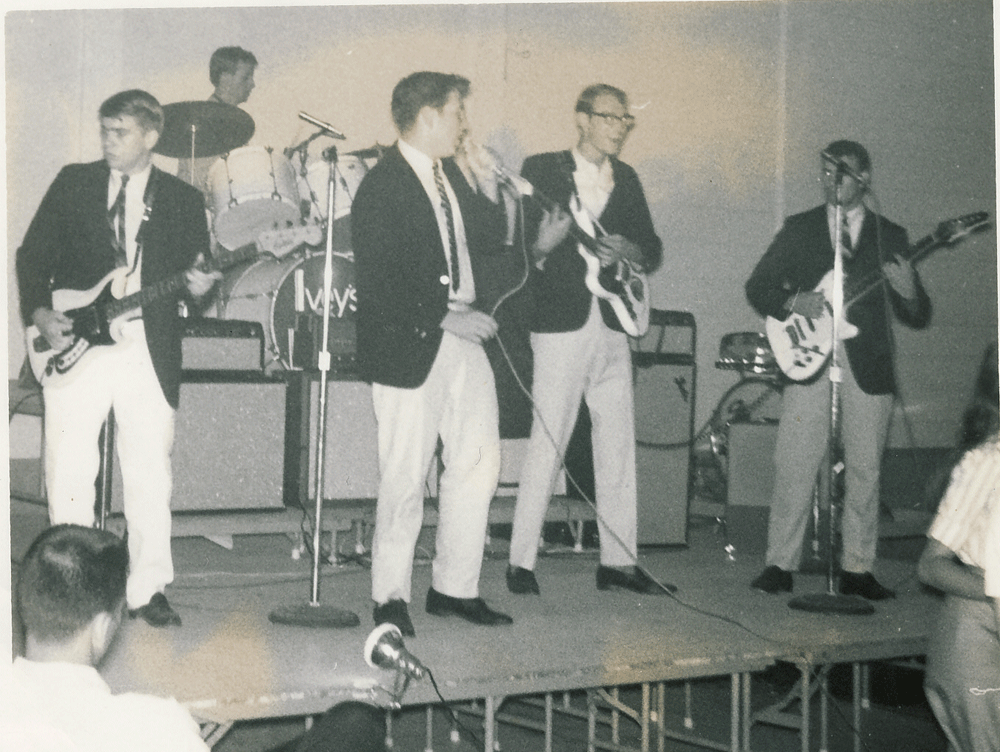 Mathis City Auditorium dance, Valdosta, Ga., circa 1964-5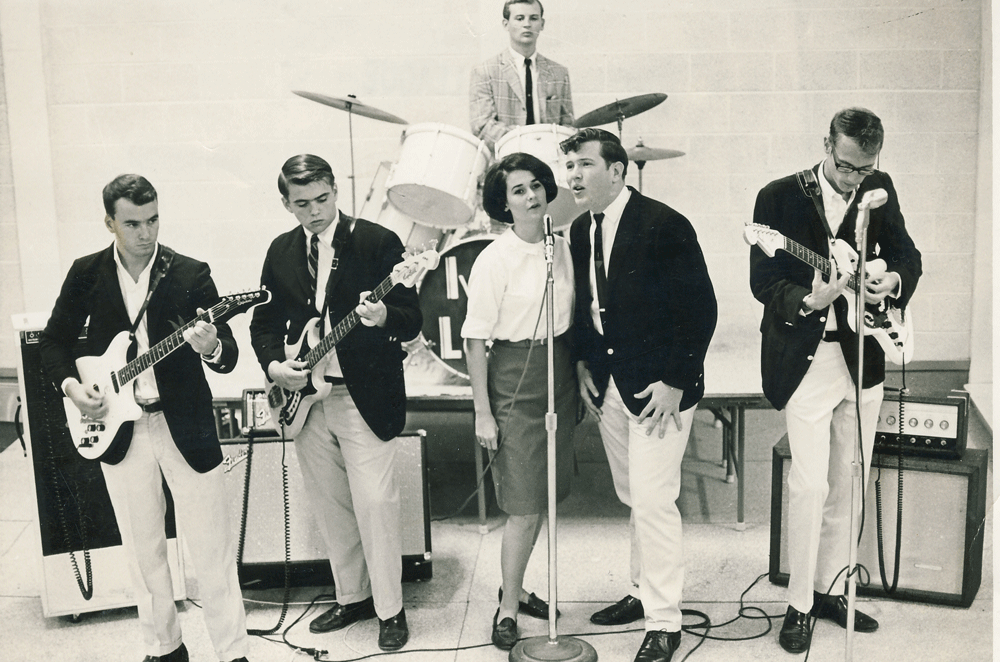 On occasion, Phyllis Giles would perform with Ivey's League. Pic taken at Valdosta City Auditorium, Valdosta, GA. circa 1964-5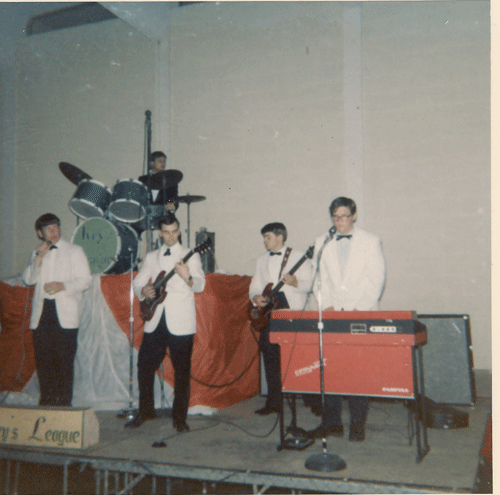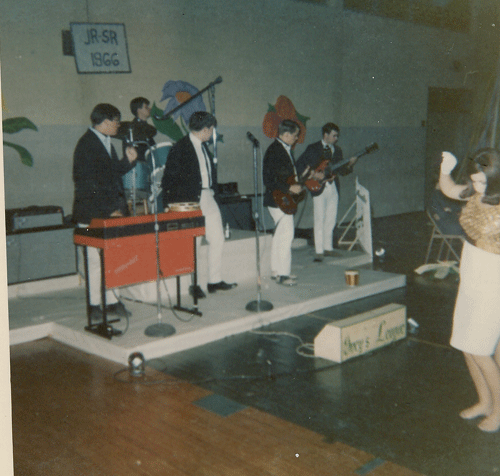 Left: Another dance at Mathis City Auditorium, Valdosta, GA circa 1968
Right: Valdosta High School Jr/Sr prom, Mathis City Auditorium, 1966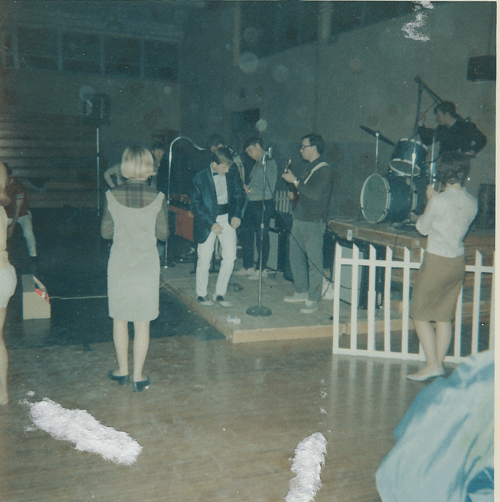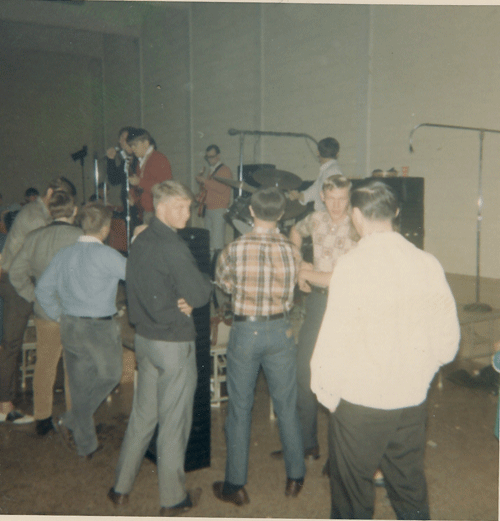 More dancing at Mathis City Auditorium, Valdosta, GA after a football game. Left: Ivey Plair doing the band's "James Brown" set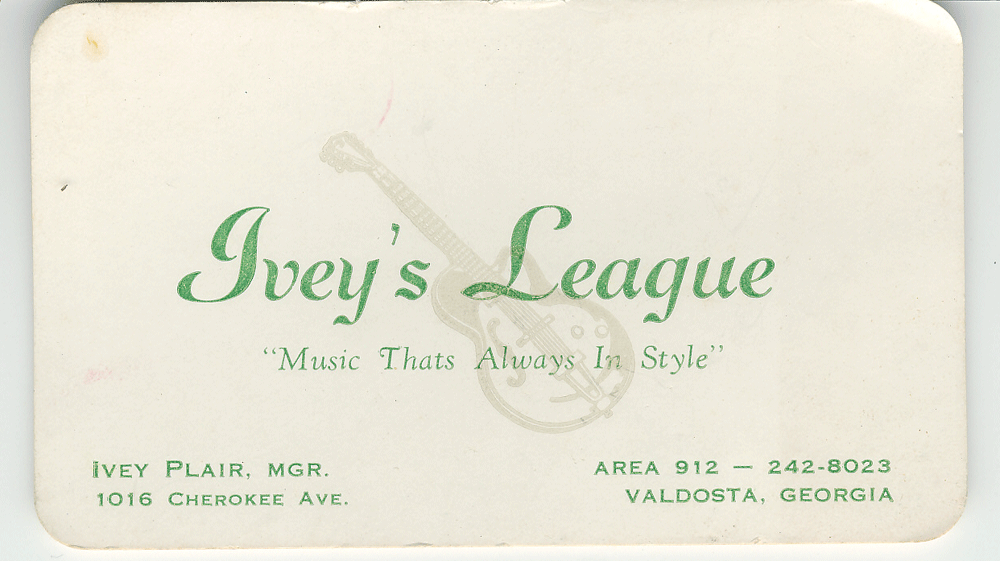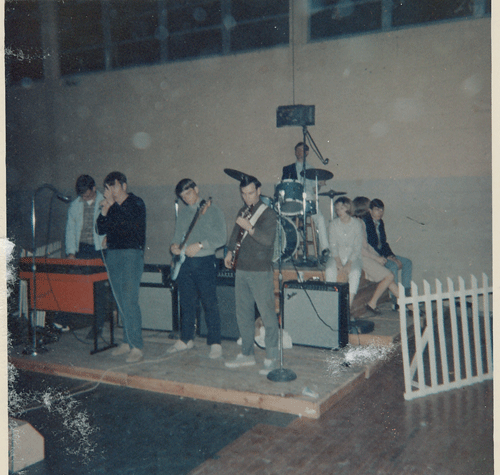 Practice makes perfect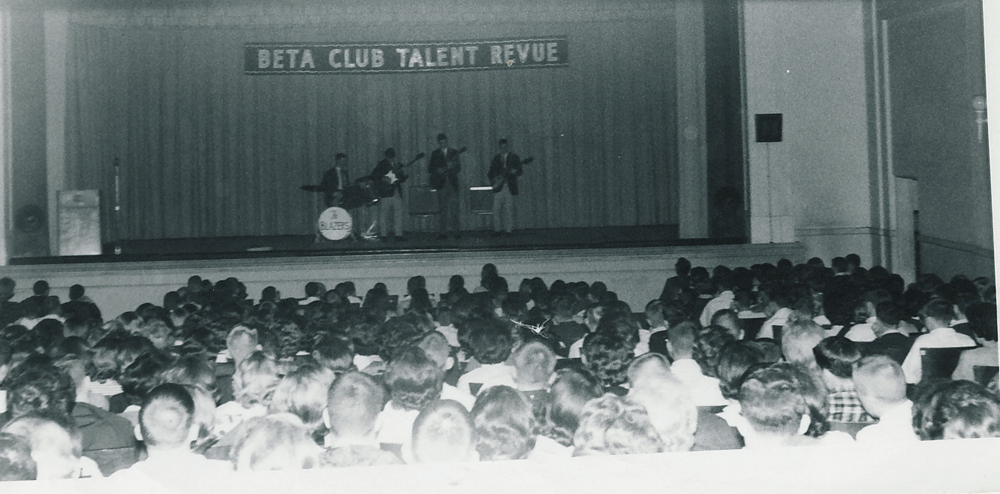 Ivey's League enters the talent review sponsored by Valdosta High School Beta Club, circa 1964
MID 1960s:
In those days a number of star recording acts performed in Valdosta, GA. Ivey's League was the back up band for many of those shows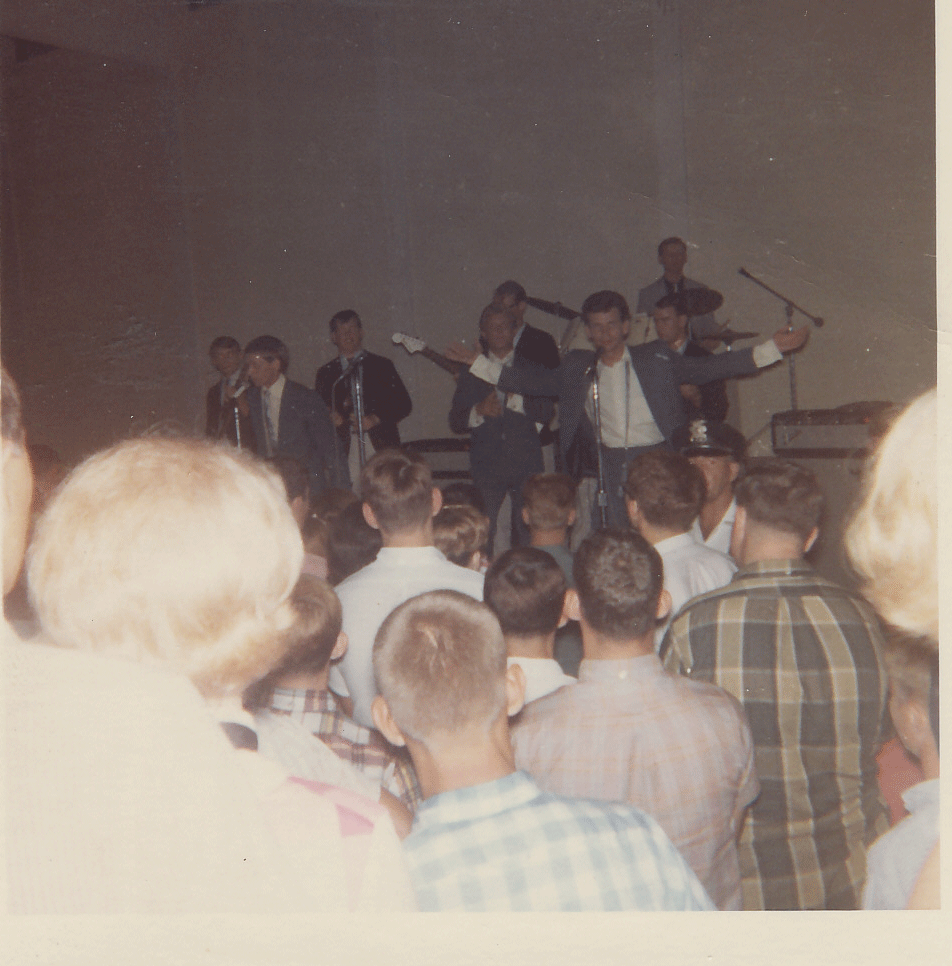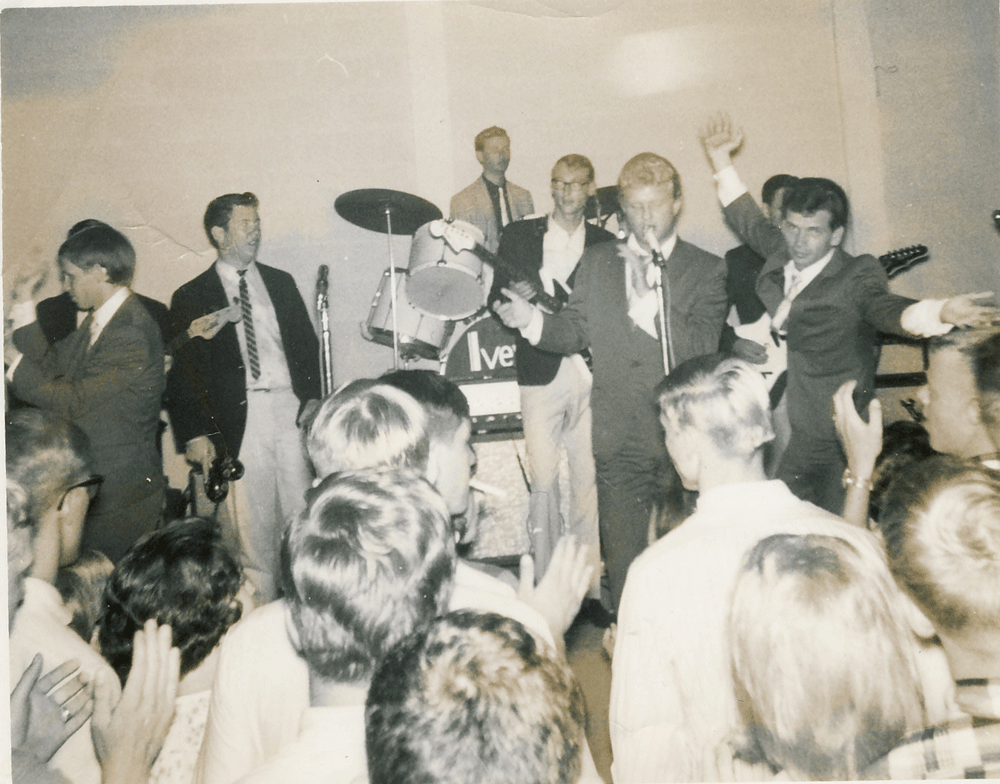 THE NEWBEATS
two of the band members, Mark and Dean Mathis, were from Hahira, Ga. about 12 miles north of Valdosta. They were distant cousins to Ivey's League band member Joel Mathis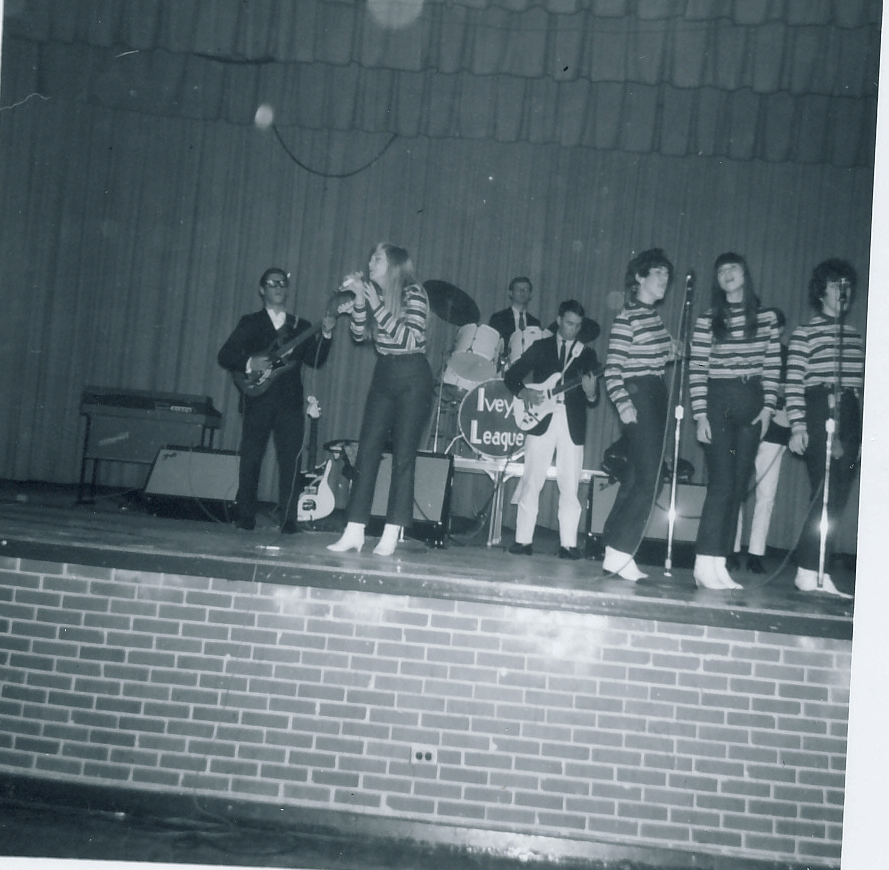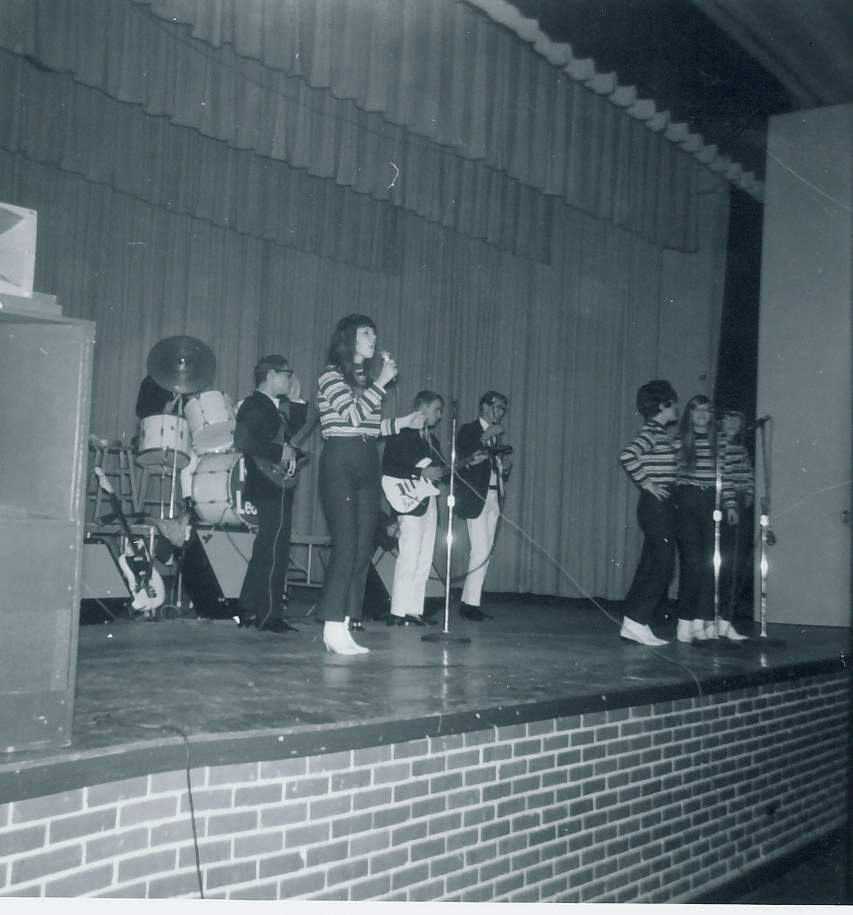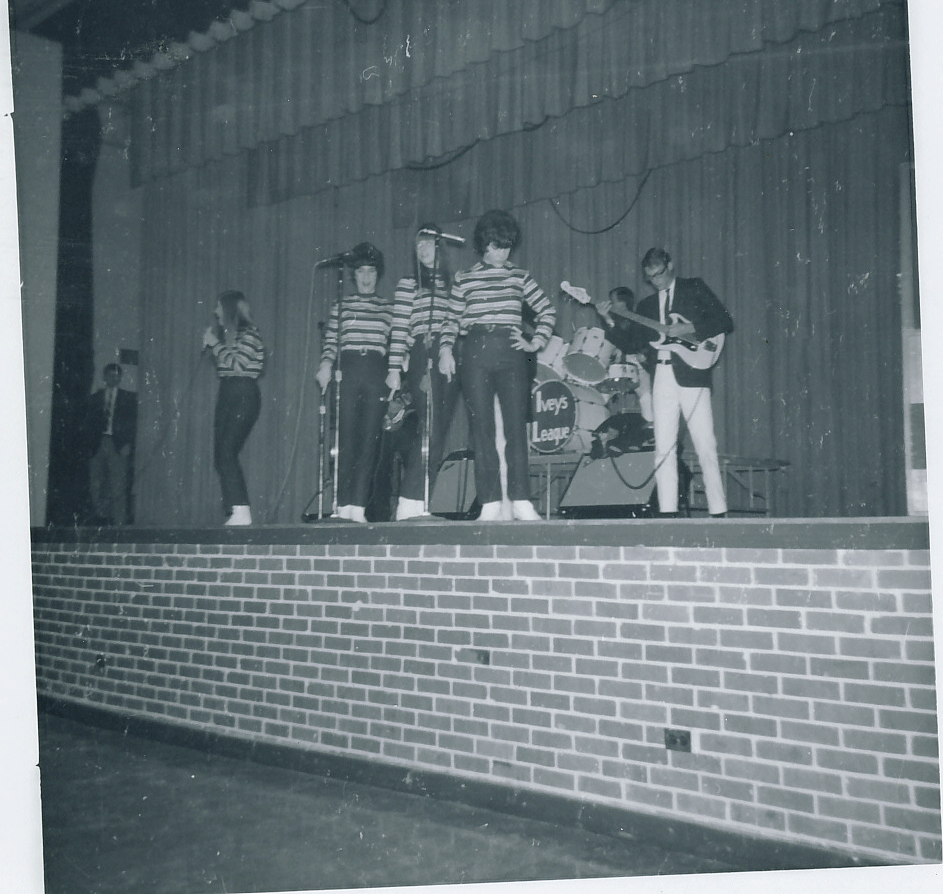 THE SHANGRI-LAS perform their big hit "The Leader of the Pack"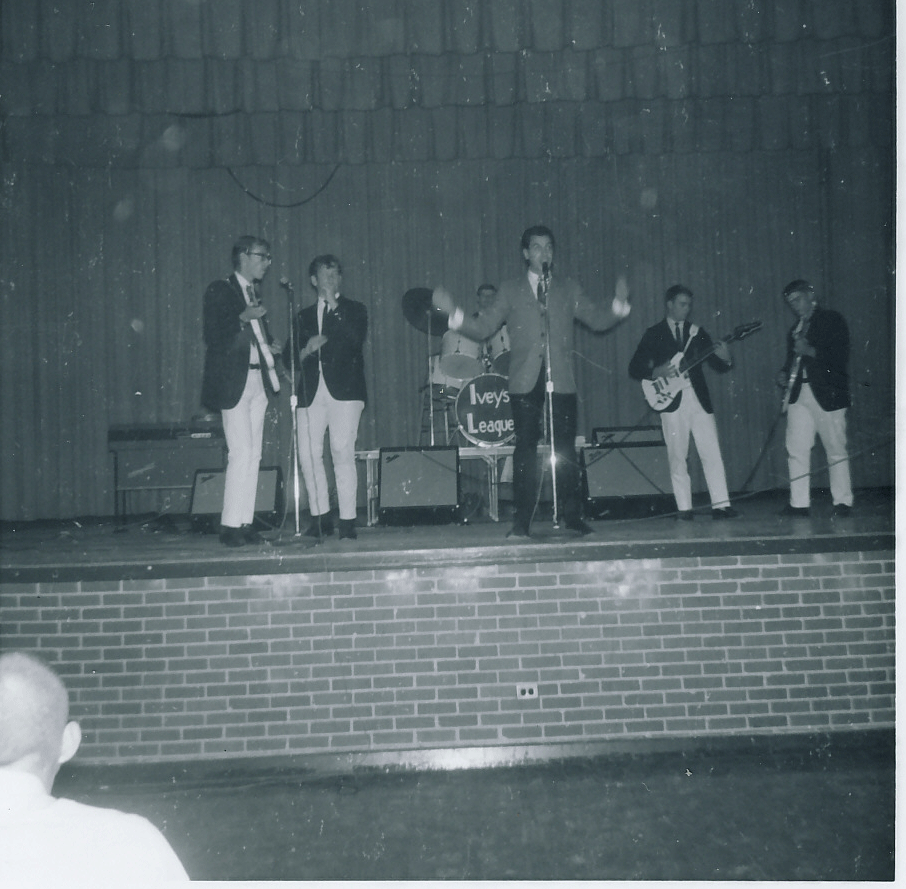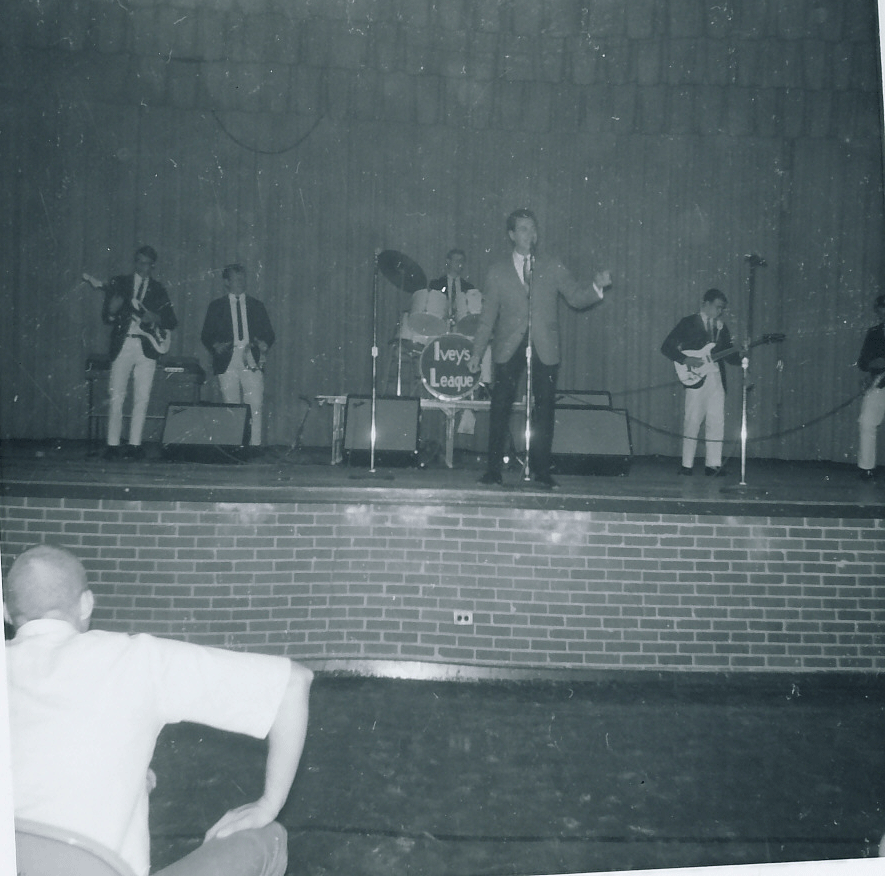 FREDDIE CANON from the hit television show, "Where the Action Is"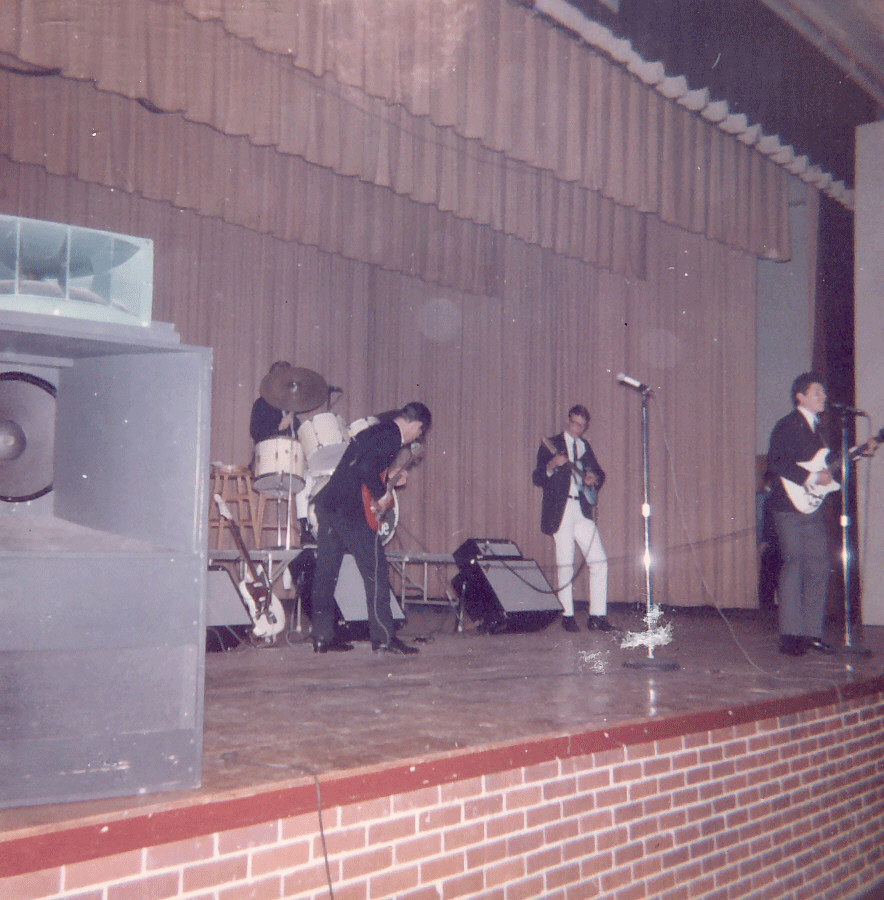 JIMMY CLANTON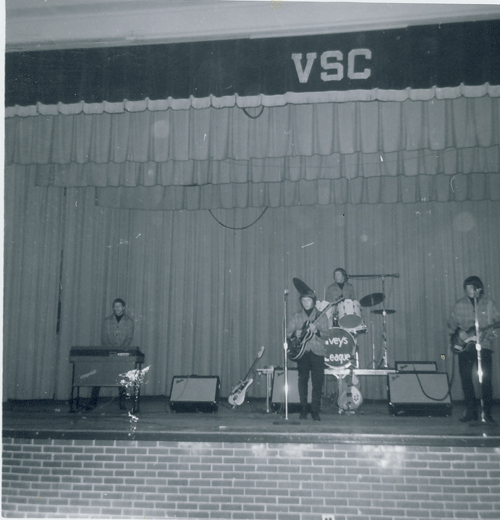 THE MCOYS perform their hit, "Hang on Sloopy"
EARLY DAYS: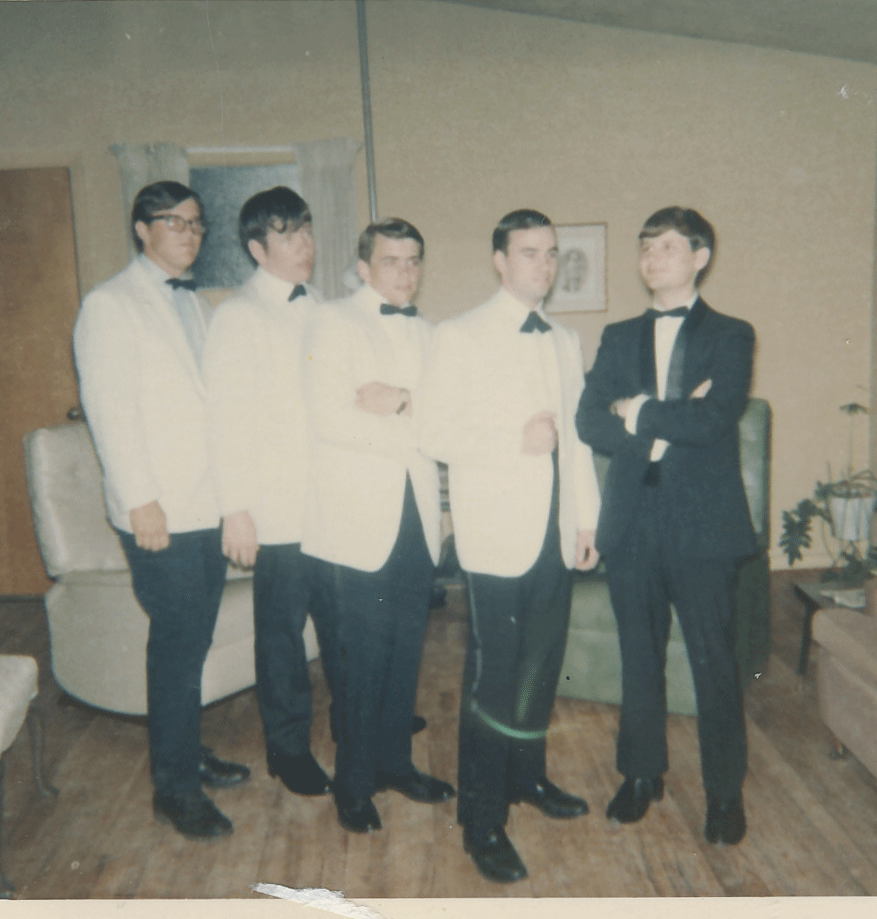 Very stylish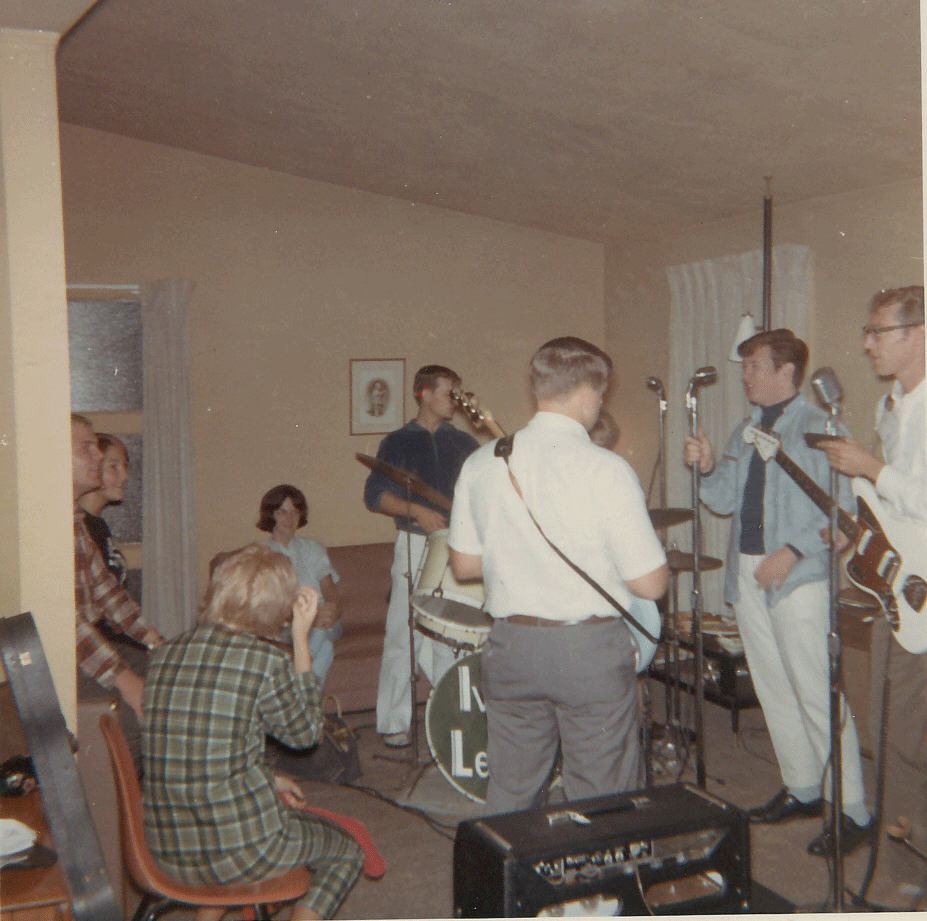 Practice at Ivey's house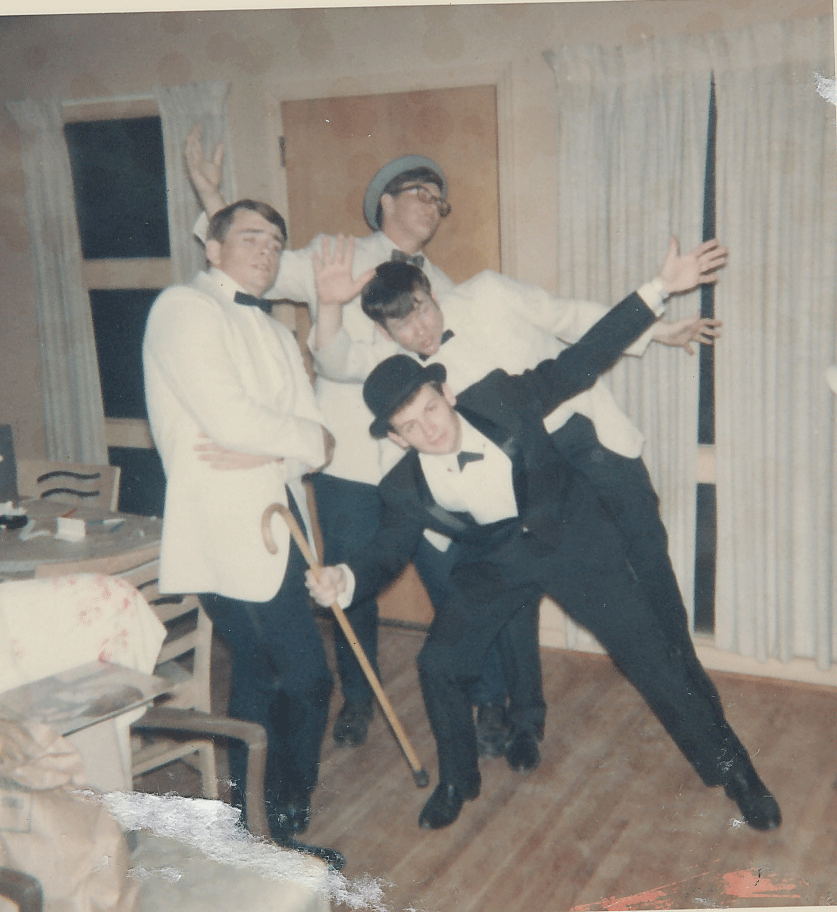 The band clowns around a little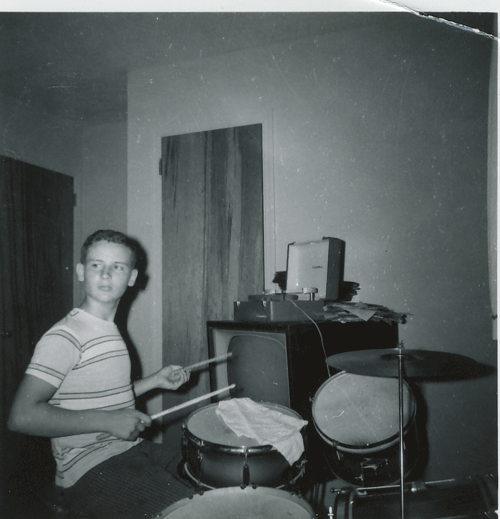 At the age of 13, young Ivey Plair knew he wanted to be a drummer.