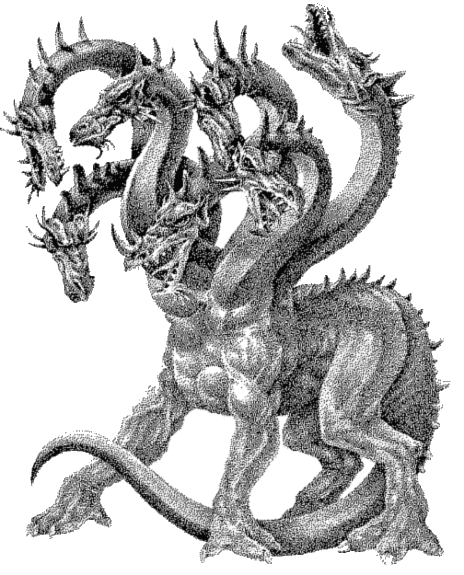 HYDRA
Atlanta, GA
Hydra is an American rock band founded in the late 1960s by Spencer Kirkpatrick (guitar), Wayne Bruce (vocals/guitar), and Steve Pace (drums). Pace and Kirkpatrick first played together in 1968 in the band Strange Brew. Wayne Bruce was playing with the band Nickelodian and accepted the offer to join Pace and Kirkpatrick in the short lived Noah Mayflower. These three remained together in the band Osmosis until 1969 when enlisting a succession of bassists, Hydra finally emerged with the inclusion of Orville Davis. Their reputation as a solid live act in the Atlanta, Georgia area began to spread and the band expanded their territory. They began playing at more prestigious venues and supporting major internationally known acts in concert.

The band signed a recording contract with Capricorn Records in 1973 and the first self-titled album Hydra emerged in 1974. In 1975 Land of Money follows. They used a horn-section and were assisted by musicians like Chuck Leavell (piano/keyboards) and Randall Bramblett, who later founded his own Randall Bramblett Band.

Despite the good musical quality of their 'heavy' Southern Rock, commercial success was not obtained and Davis left the band, joining Rex Smith's hard rock band REX for two albums, then built his own country career emerging in an own debut CD (Howl At The Moon in 1996) en later on Barnburner in 2005. He was replaced on bass by Wayne Bruce and the band moved to Polydor.

In 1977 Rock The World was released, by some reviewers considered the minor and by others, including Edgar Brimer, their road manager, their best record. By the end of 1977 the band separated and rejoined only seldomly thereafter, except for a series of shows in 1997, first with Jimmy Cobb and later with Tommy Vickery on bass, replacing Davis, who had been erroneously reported as deceased. Spencer Kirkpatrick performed later on albums from blues guitarist Wayne 'Bear' Sauls, and also from Eddie Stone, Donnie McCormick and on "Georgia Jam" from Stevie Hawkins.
Info courtesy Robert Stapleton
Check out the complete liner notes by Edgar "Big Ed" Brimer: