GRINDERSWITCH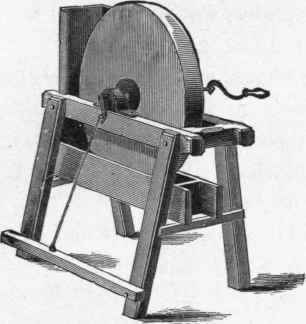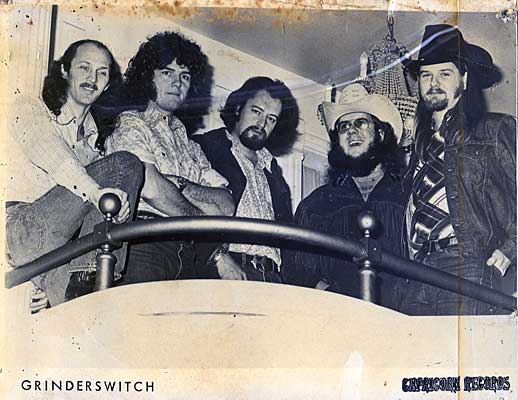 Regional band from the Warner Robbins, GA area.
Recorded on Capricorn Records. The band was a white blues rock band who worked in the shadow of The Allman Brothers and Marshall Tucker. Front man was Dru Lombar (vocals, guitar and slide). He was known to sound more black than any other white singer.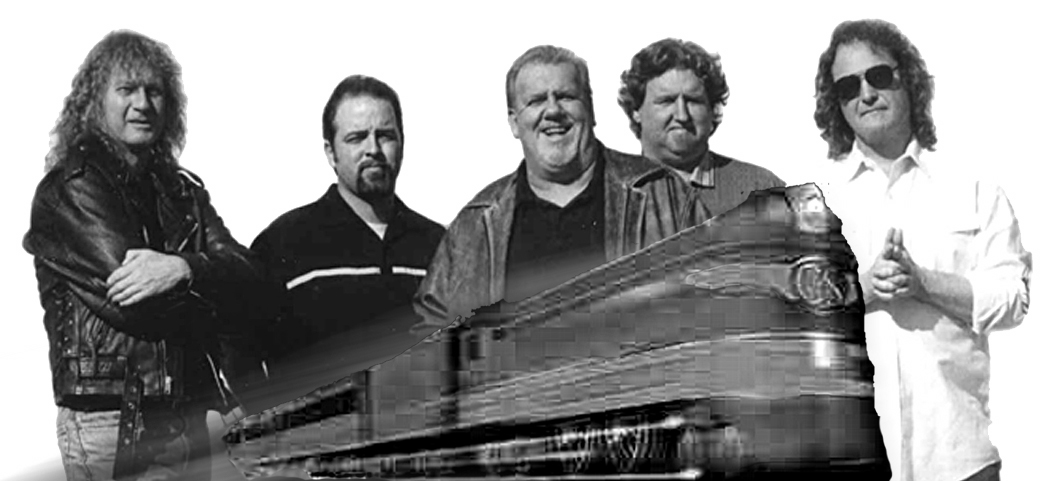 In 1973 four young musician's, Joe Dan Petty, Larry Howard, Dru Lombar, and Rick Burnett, moved to a farm outside of Warner Robbins, Ga. For 10 months the band wrote and rehearsed material for what was to become their first album on the rising Capricorn label. The album "Honest to Goodness", The band GRINDERSWITCH. With the release of their first album came non stop touring with The Allman Bros Band, The Marshall tucker Band, The Charlie Daniels Band,Wet Willie and Lynyrd Skynrd. For the next 3 years the band stayed on the road and released the critically acclaimed "Macon Tracks" and "Pullin Together". Then in 1976 after returning from a major European tour with MTB and Bonnie Bramlett ,Grinderswitch entered the studio to record what would become their biggest Album "Redwing" but there was problems with the label and the album was shelved. The band sat without work or any future prospects of breaking the stalemate for 6 months. Times were tough but they stuck together and in 1977 "Redwing" was released on the newly formed Dick Wooley Rabbit/Atco label. The band was impressed by the amount of promotion the new album was receiving and went into the studio and recorded 10 tracks for an album with the working title "Chasing Wild Desires" Then came DISCO. All of a sudden the Southern Music scene just disappeared.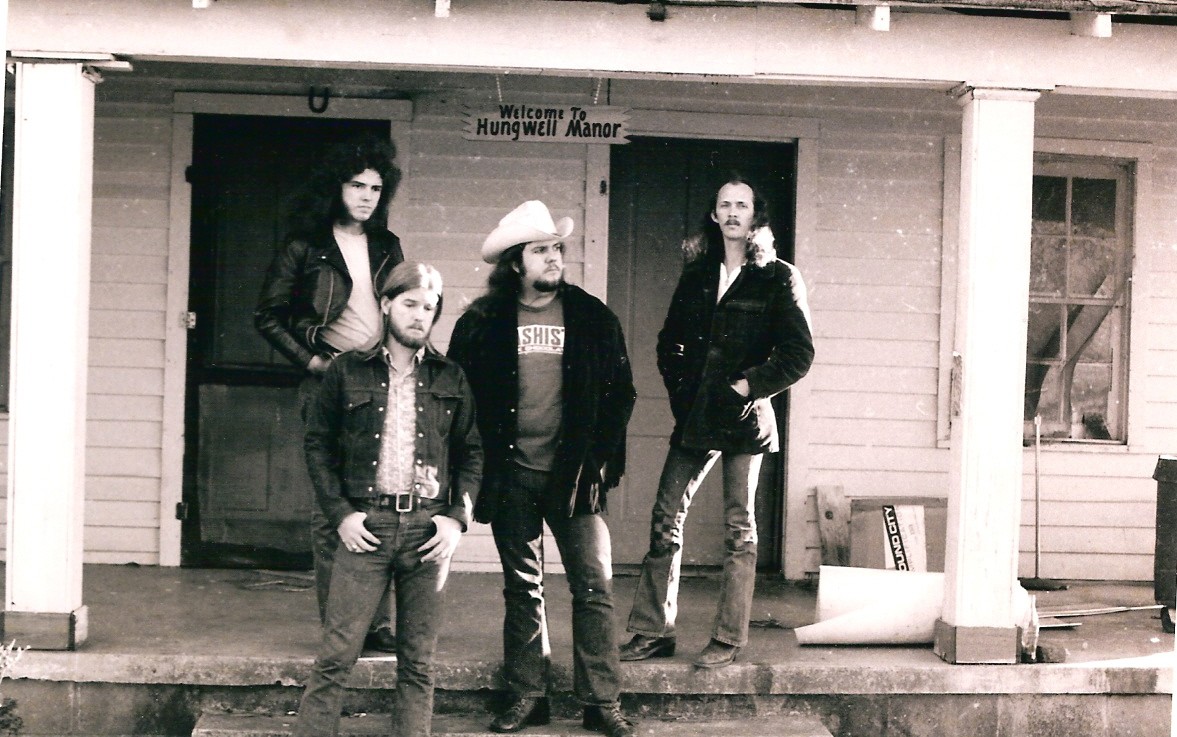 Grinderswitch went on to release a couple of Indie label releases but by 1983 they knew it was over. Dru Lombar, Vocalist/Guitarist took a break from the road and moved back to his home of Jacksonville, Fl. Working at a local Studio he honed his engineering and production skills but the road was in his blood and in 1986 DR HECTOR AND THE GROOVE INJECTORS was born. Over the next 15 years Lombar recorded and released 6 Cd's on the FL based Blues Indie "Kingsnake Records".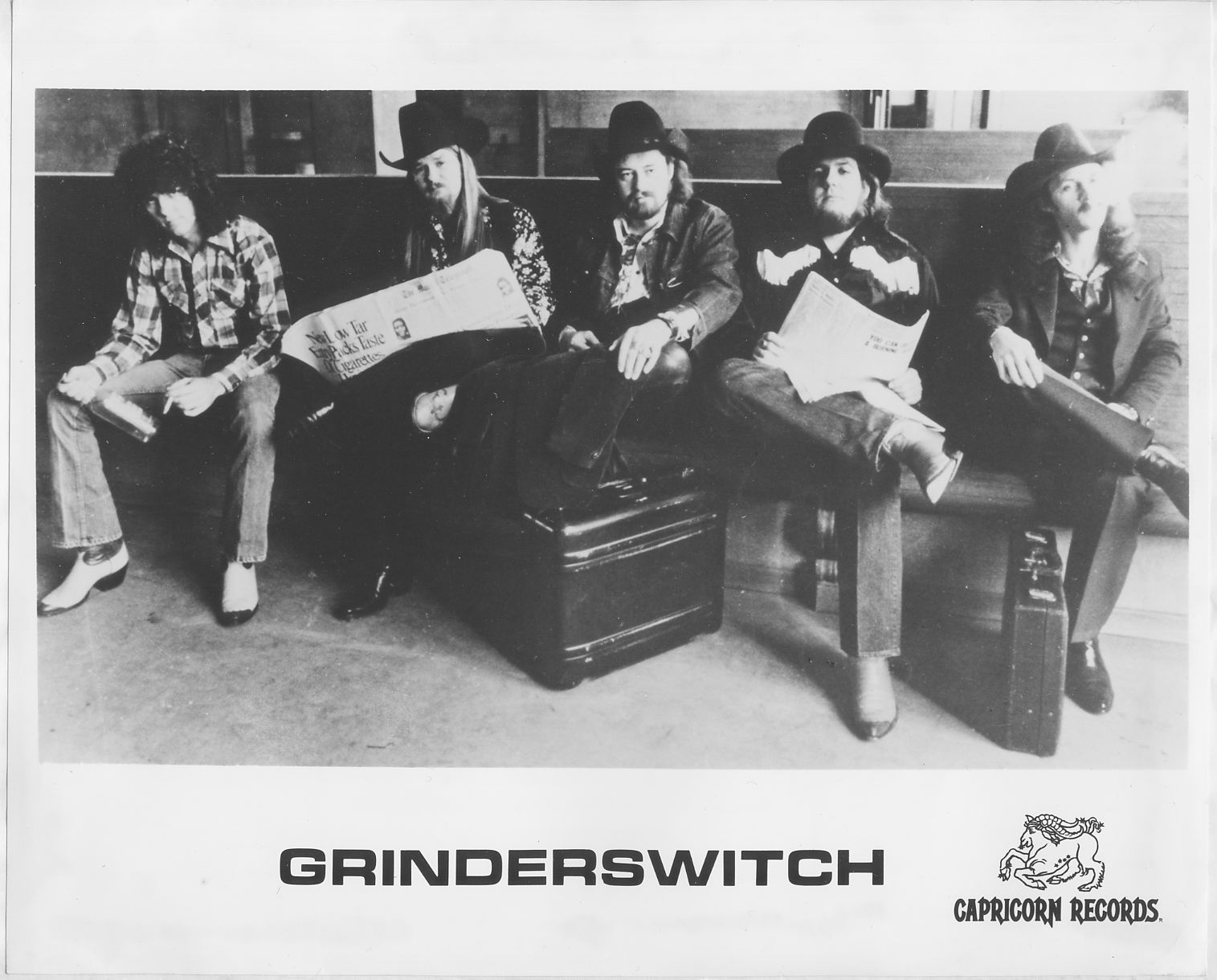 Larry Howard saw the end coming. He left Grinderswitch in 1980 moved to Florida and began recording again in 1984 after fully recovering from ferocious drug addiction. His first Gospel Blues project is consider by most as being the first "Contemporary Gospel Blues project." He is often considered "The Father of Contemporary Gospel Blues" His first project "Scantified Blues" included the "Muscle Shoals Rhythm Section" and famed Sax player Jim Horn of George Harrison and the Blues Brothers Fame. Jimmy Nalls of "Sea Level" fame also was front and center on this and other releases from Larry. Larry has released 10 solo Cd's. Larry Is still releasing new projects on his Maximum Security label.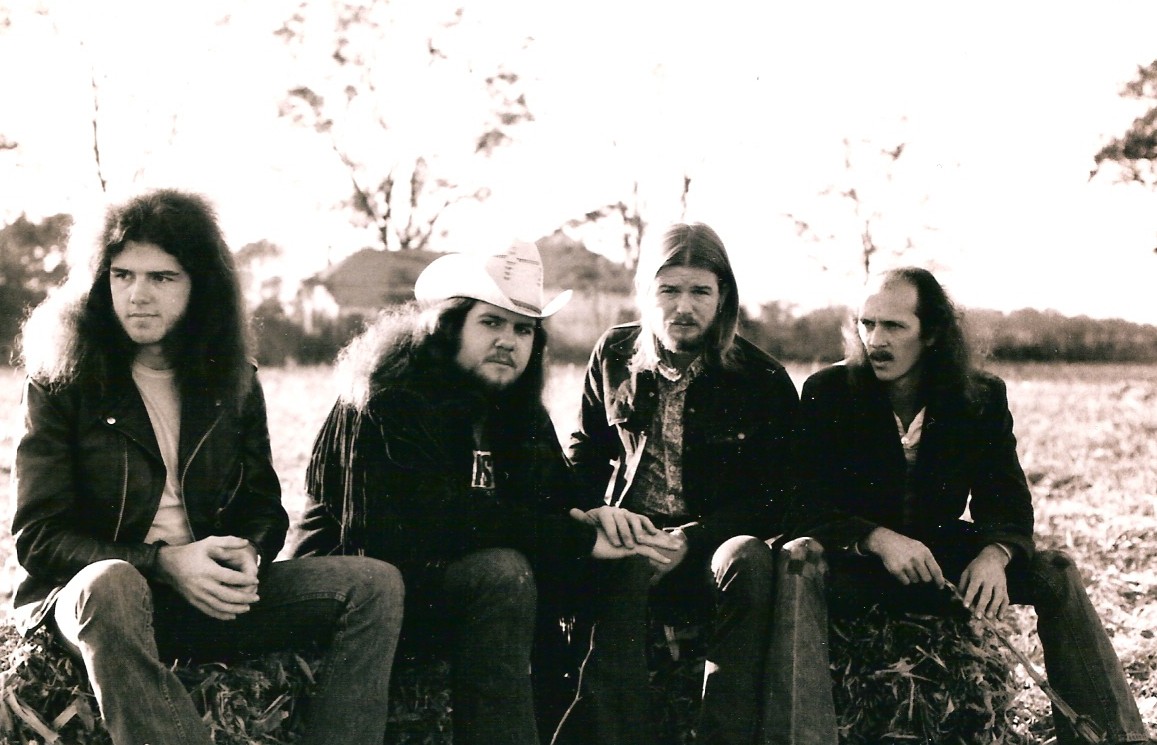 Grinderswitch was an American southern rock band. They recorded a number of albums for Capricorn Records in the 1970s, but never achieved the same widespread recognition enjoyed by some of the label's other artists, such as The Allman Brothers Band and Marshall Tucker Band. They also recorded for Atlantic. In the UK they are perhaps best known for their recording "Pickin' the Blues", which was used for many years by the disc jockey John Peel as the theme tune for his BBC radio shows. The nucleus of the band for most of its lifetime consisted of Paul Hornsby (keyboards), Dru Lombar (guitar, vocal), Joe Dan Petty (bass guitar, vocals), Rick Burnett (drums) and Larry Howard(guitar, vocal). The lineup for their first album was augmented by Dicky Betts (guitar) and Jai Johanny Johanson (congas
LATER PICS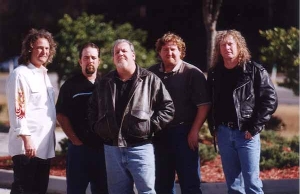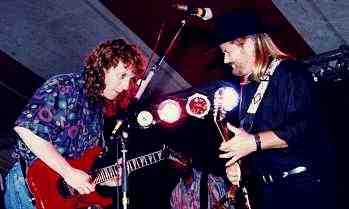 Albums
1974 Honest to Goodness (US)
1975 Macon Tracks (US)
1977 Pullin' Together (US & UK)
1977 Redwing (US)
1981 Grinderswitch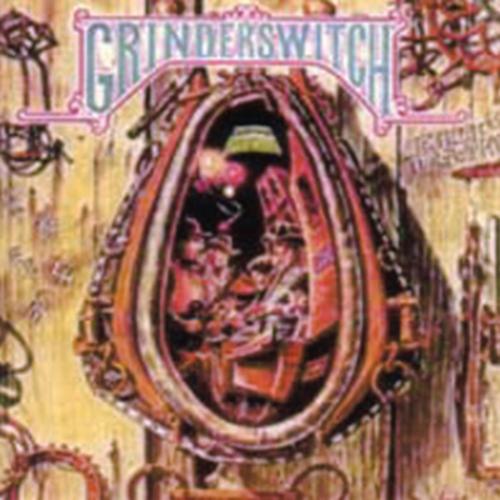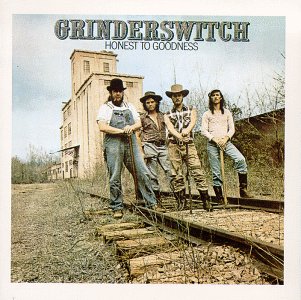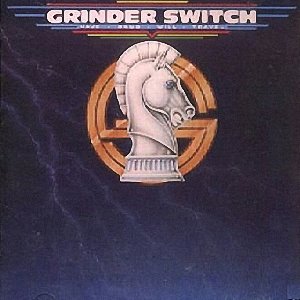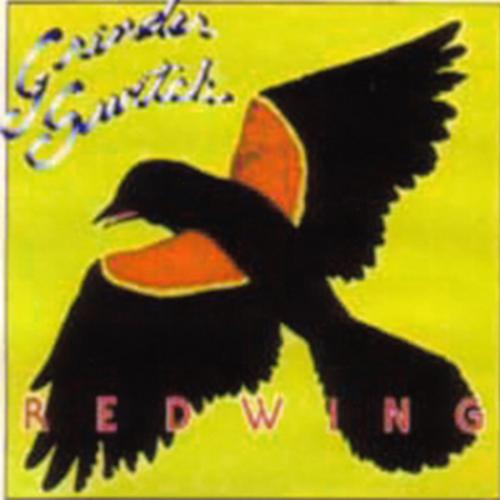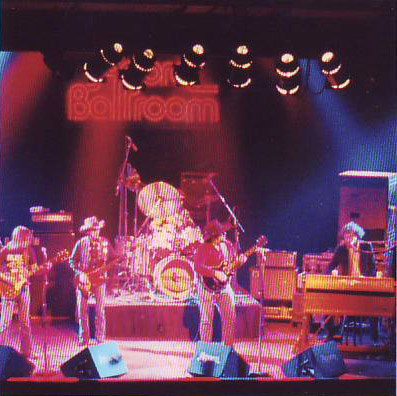 Check out their website: Grinderswitch
Check out their tunes:
Through the years
Grinderswitch
---
From Warner Robbins, Georgia, USA...named for a railroad settlement in the state of Tennessee, USA.
---
Grinderswitch I
(1972 - 1975)
Dru Lombar - guitar/vocals
Larry Howard - guitar/vocals
Joe Dan Petty - bass/vocals
Rick Burnett - percussion/drums
Albums:
"Honest To goodness" (1974)
"Macon Tracks" (1975)
---
Grinderswitch II (1975 - 1979)
Dru Lombar - guitar/vocals
Larry Howard - guitar/vocals
Joe Dan Petty - bass/vocals
Rick Burnett - percussion/drums
Stephen Miller - keyboards/vocals - d. August 17, 2003, Merritt Island, Florida, USA.
Albums:
"Pullin' Together" (1976)
"Redwing" (1977)
"Unfinished Business" - recorded in 1977.
"Right On Time" (1979)
"Have Band Will Travel" (1981)
Group disbands. Larry Howard

becomes a Christian musician.
---
Grinderswitch III ( ? - Present)
Dru Lombar - guitar/vocals
Jack Corcaran - guitar
Dave Dubas - bass
Wally Condon - drums


(Special thanks to Mather Permar, publisher of The Islander in St. Simons Island, GA for suggesting this band for our site.)