GENERALS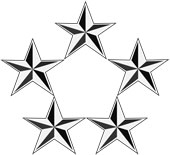 Martinsville, Va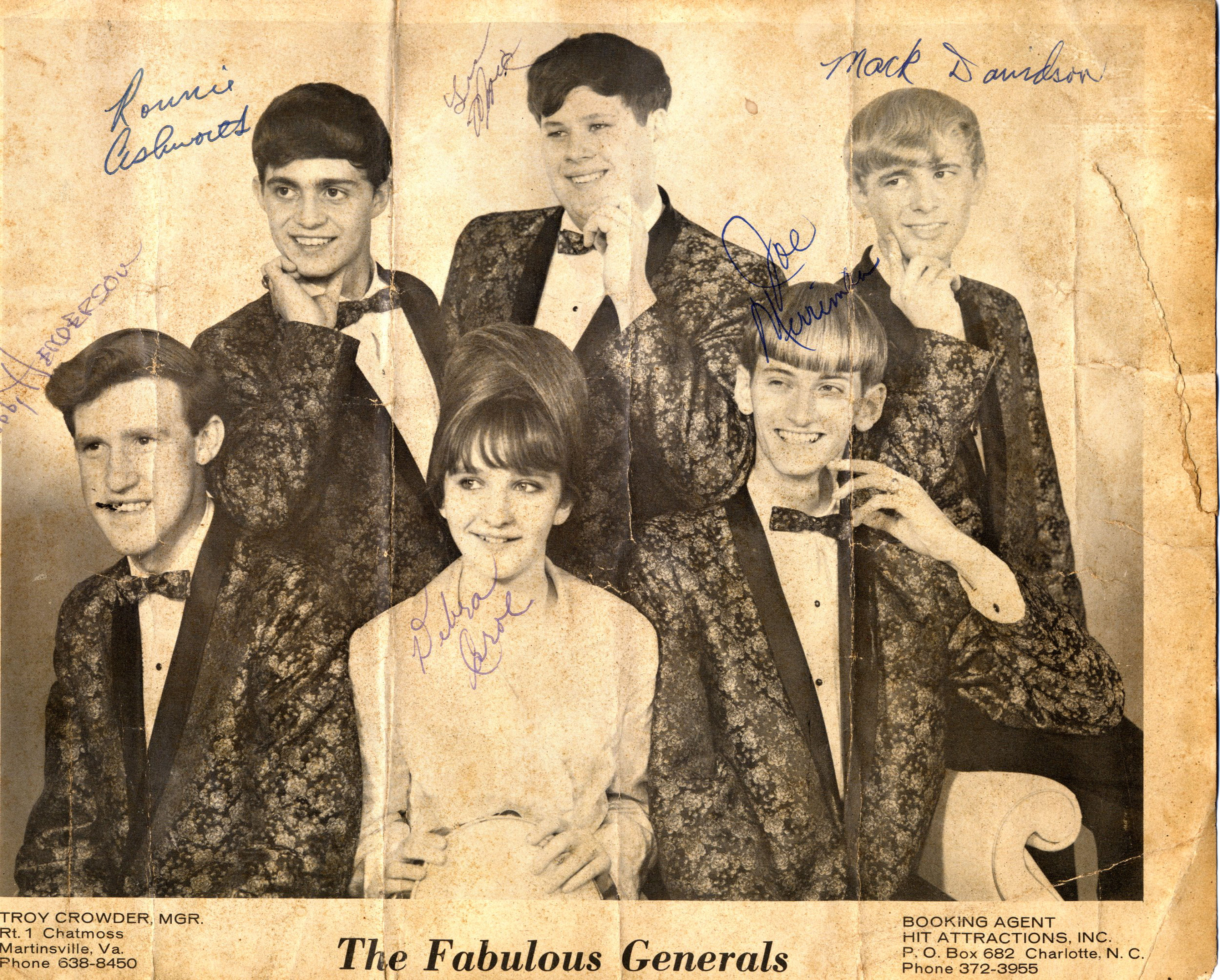 promotional picture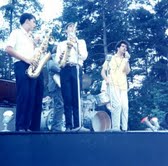 Picture was taken circa 1967 at the 360 Drive-In in Danville, VA. They played as the warmup group, along with the Soulmasters (also from Danville, VA) for the Atlanta Tams who were, at that time, riding high on the strength of their regional hit, "I've Been Hurt". The Tams were uknique in that they had two drummers who were also brothers. The bands played on a small stage in front of the drive-in screen---remember those?(360 Drive-In Danville, VA)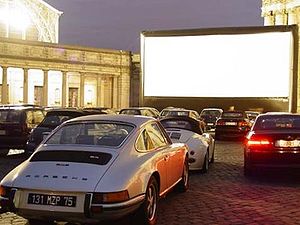 The band was originally fronted and formed by a female singer, Debra Crower, who had a great voice.
The original line-up was as follows:


1) Deborah Carol Crowder (lead vocals)
2) Mark Anthony (keyboards. Mark went on to form the group "Truth")
3) Ronnie Ashworth (guitar)
4) Bobby Henderson (bass. He played an 8-stringed electric bass)
5) Mack Davidson
6) Joe Merriman

Manager:

Troy Crowder
Rt. 1 Chatmoss
Martinsville, VA

Booking Agent:

Hit Attractions
Charlotte, N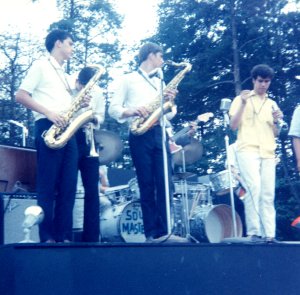 The Generals did a killer version of the Jefferson Airplane tune, Somebody to Love. The group participated in a Battle of the Bands contest at Ballou Park Shopping Center in Danville, VA and took home the first place prize of $100, a nice sum in those days. There were so many bands participating that they alternated on three flatbed trucks in the parking lot, one after the other. The band signed 8 X 10 pics after the performance and sold their 45s for $1.00.
The Generals recorded two singles
Special thanks to Jack W. Garrett and Johnny Dollar, WBTM 1330 radio, Danville, VA. Check out Beach and Motown shows at :