DELTA

Another Waycross, Ga Band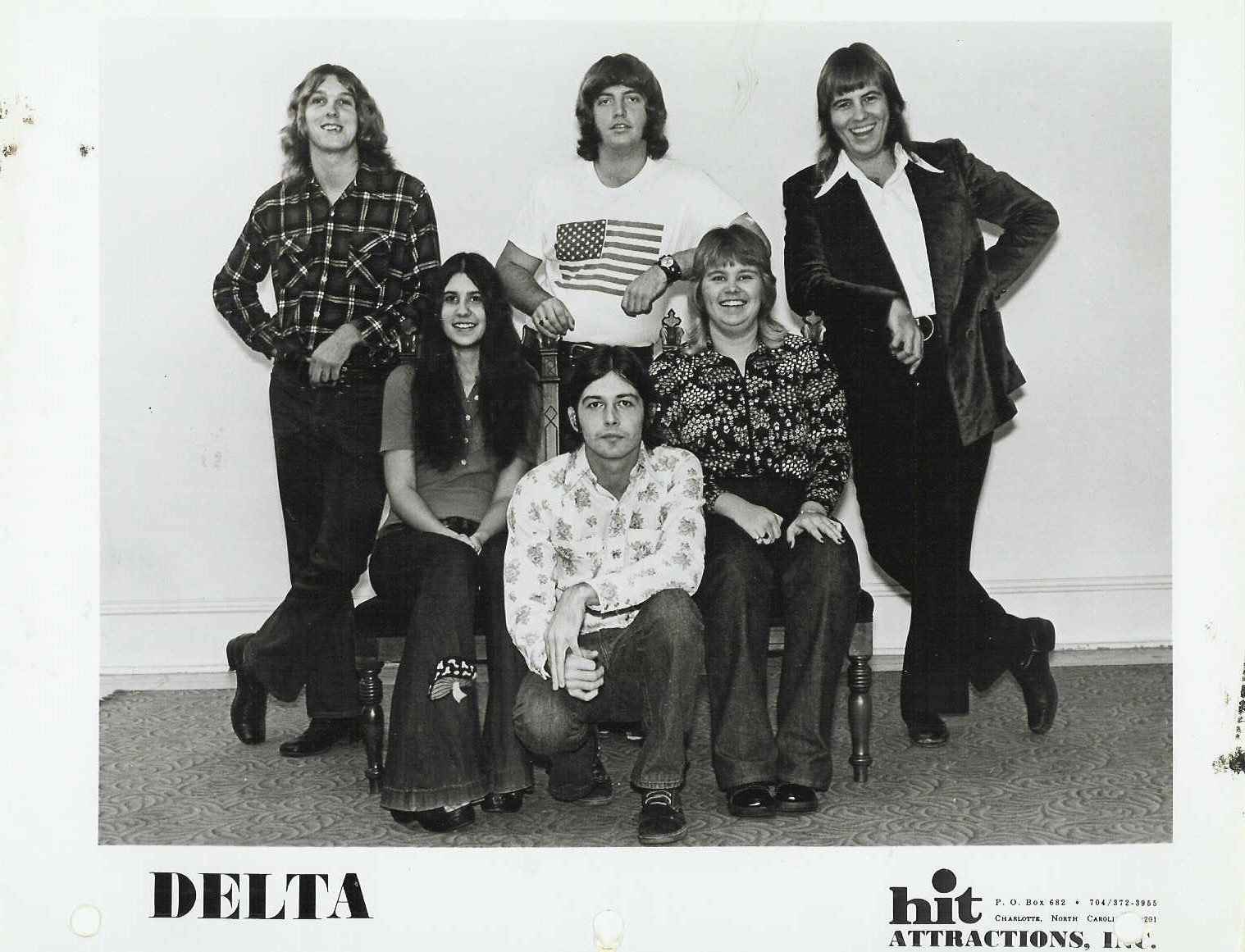 The Band:
In the early 70's, The Wall of Sound played fruit basket turn over! We added members, dropped members and replaced members. Gary Brown decided to leave the music business for a while and was replaced by Madison Gibson who played anything and everything with a keyboard! He was also the spokesman for the group. On drums, we said goodbye to Danny Altman and replaced him with Wayne Hutchison from Douglas, Ga. What an addition Wayne was. He taught himself to play double bass drums right before my very eyes! Finally, we added two more members to the group, my sister, Connie (McDaniel) Oliver and Belinda (Ledbetter) O'Connell for a total of not one, not two but three female lead vocalists, each with our own unique style and sound. A truly unprecedented theory for rock and roll bands of the times!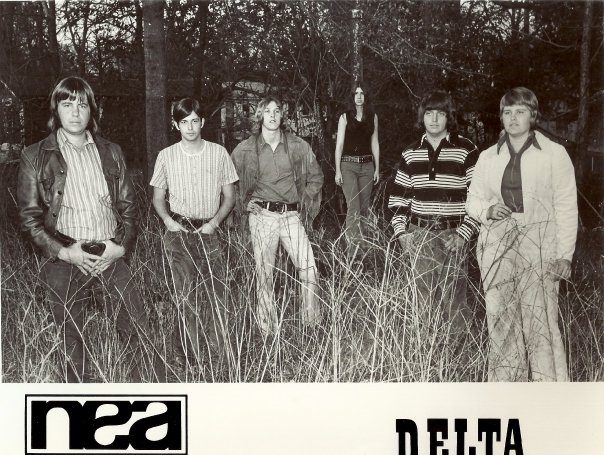 The three of us girls were "the show", and if we weren't singing, we were dancing! Unfortunately, Belinda left the band after a short, too short, stay but she's a "sister" we won't soon forget.
My father, Derrell McDaniel, coached, rehearsed, managed, booked, chauffeured, and all but dressed us, and had done since the band's inception. We were getting calls from agents who'd heard about us and/or had seen first hand what a great show band we were so Dad gladly hung up his "booking agent's hat" and just managed and chauffeured the group. Oh, did I mention he also signed his name on a note at the bank, to the tune of about $15,000.00, to buy all new equipment so we would not only sound but look the part of a real "rock 'n roll band"!
Equipment
We had the run of Paulus Music Store in Jacksonville, Fl., to pick whatever equipment and instruments we wanted. We decided on all Sunn amps and cabinets for Jerry, who played a Hagstrum 8 string bass guitar, again, not something you'd see on just any bandstand in South Georgia in the 70s. Madison, who played a Hammond B3 organ through, what else, twin Leslie Tone Cabinets, Moog Synthesizer and electric piano also chose Sunn amps and cabinets. We bought a Sunn Sound System with an eight channel board, a Les Paul guitar and Marshall Amp and cabinet for Bobby and a see-through acrylic drum kit, Zickos, for Wayne, complete with Zildgen Cymbals and Chinese Gong! Nothin' but the best for this group of musicians!
A light show was added, which was a very new idea at the time, and something not many "garage bands" could afford. Oh, and did I mention the 18 foot U-Haul truck, painted and converted to haul equipment and with a sleeper section for the band?! Yeah! This "garage band" was movin' out onto the pavement! Well, we certainly looked the part of professionals if nothing else!
We were soon signed by several Booking Agencies. There was Armstrong/Rhodes Agency out of Macon, Ga., N.E.A. of Atlanta, and Village Attractions from Auburn, Alabama. But the first one to pick us up was Hit Attractions out of Charlotte, N.C. When we went for our audition,(yeah, this was the "big time") we found out they already had publicity pictures of us printed and we signed that very day! Those guys were the ones to suggest that we change the name of the band, so one Saturday while "The Wall of Sound" was at the Atlanta Hartsfield airport, we saw the DELTA Airlines logo and slogan, "DELTA, We're Ready When You Are", liked it, and that became our new name and slogan too!
We traveled all over Georgia, Florida, North and South Carolina, Alabama and Mississippi. We played every frat house, Army or Naval Base , teen club or birthday party we could book. The miles were long, the loading in and out was tough, the road food was horrible, the money was great, enough that every one of us who drove, had a brand new car, but more importantly, we made a lot of people smile along the way. "DELTA" disbanded in 1974, and I've missed it ever since!
"The Keepers"
1974 saw the end of my music career, until some 17 years later in 1991, when Gary Brown, who was playing drums for a group of guys, "The Keepers", from Waycross....persuaded me to come on stage one night and sing one of my old signature songs from my "DELTA" days, "Chain of Fools". A fabulous 60s/70s/Beach Music Group, "The Keepers", consisted of Joe Shear (lead guitar and vocals), Dave Griffin (keyboards, rhythm guitar and vocals), Wayne Scarborough (Bass Guitar and vocals) and Gary Brown (drums and vocals). Notice, EVERY MEMBER of this band carried his own when it came to vocals. A more talented bunch of guys you could not find! Dave Griffin was eventually replaced by Terry Pinder on keyboards and vocals but Terry also brought to the mix the sweet sounds of Saxophones.
Now, justice won't be done until we mention the "real sound" of The Keepers, and that was in the capable hands of Rick Taylor. Ricky not only mixed and leveled this group, he also loaded in and loaded out equipment, set and managed the lighting and special effects on stage and he also compilated hundreds of break time tracks so that at no time during a "Keepers" gig, was a customer ever left without good music to listen to or dance by. Super job Rick!
When the group asked me to join them in June 1991, that rounded out and finalized the members of "The Keepers". I managed to get myself right back into rock ' n roll for 10 more of the best years of my life! Thanks "Keepers", you made long road trips, late hours and stale Krystal Burgers worth it!!
- Rita McDaniel - 2006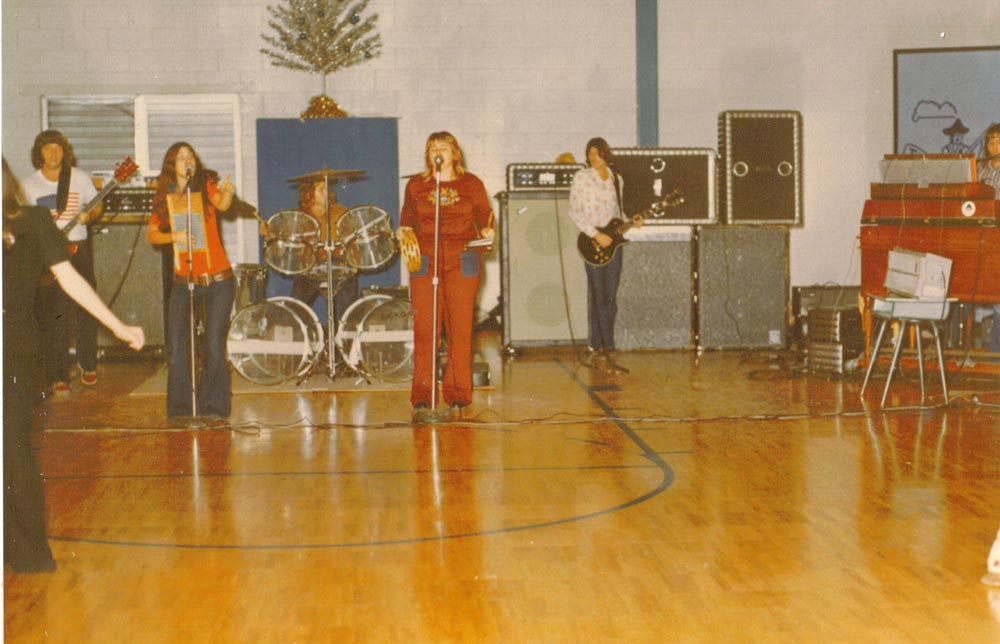 Delta plays a Christmas party in Alabama. Check out the scrub board Connie is playing.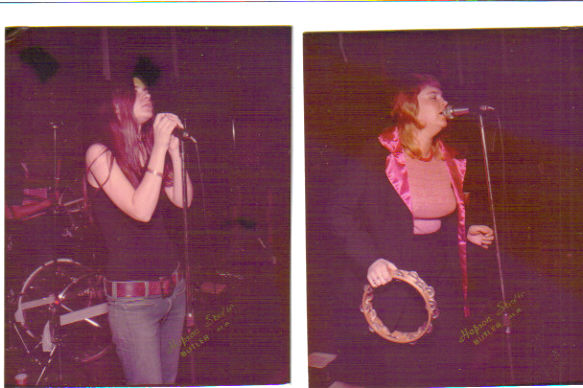 Connie McDaniel Oliver and Rita McDaniel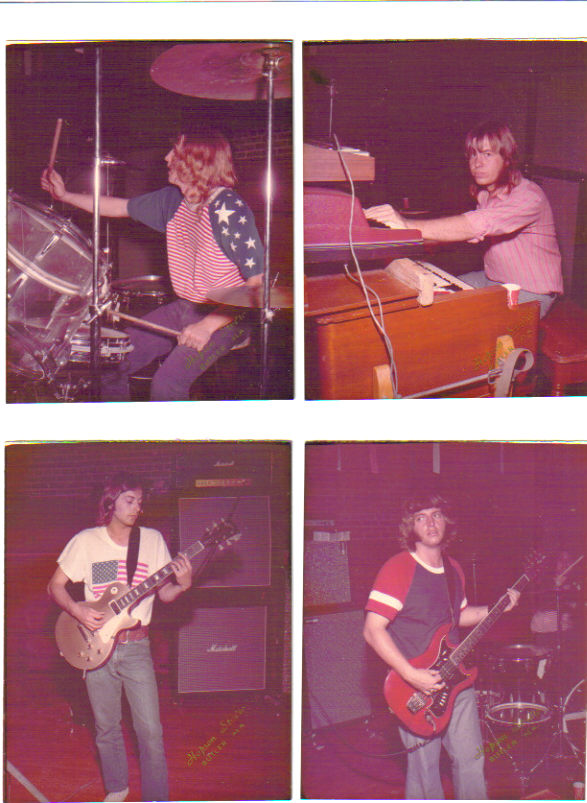 Wayne Hutchinsin, Madison Gibson, Bobby Boyett and Jerry Boyett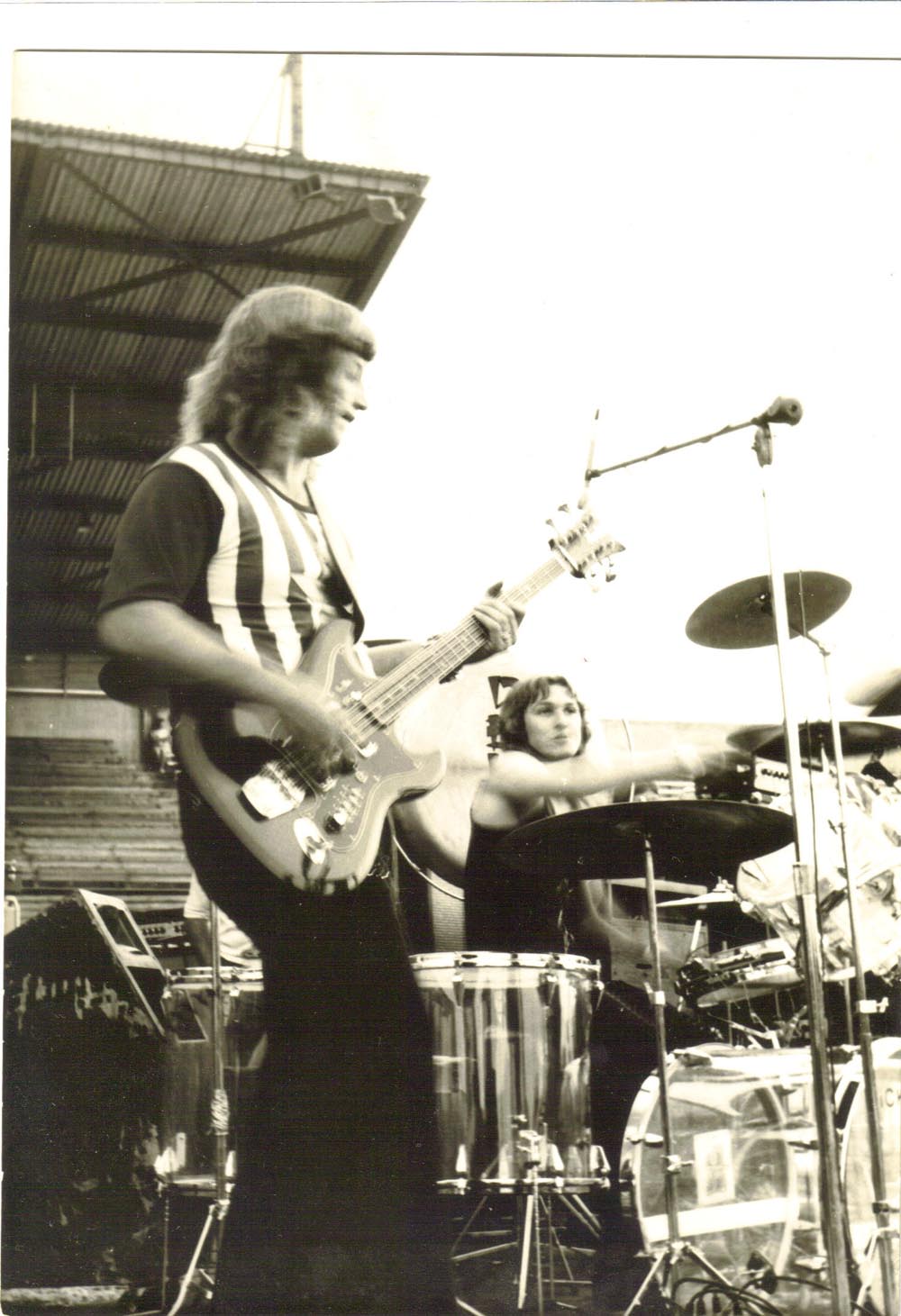 Delta in concert celebrating Ware County's Sesquicentennial in 1977 at Waycross Memorial Stadium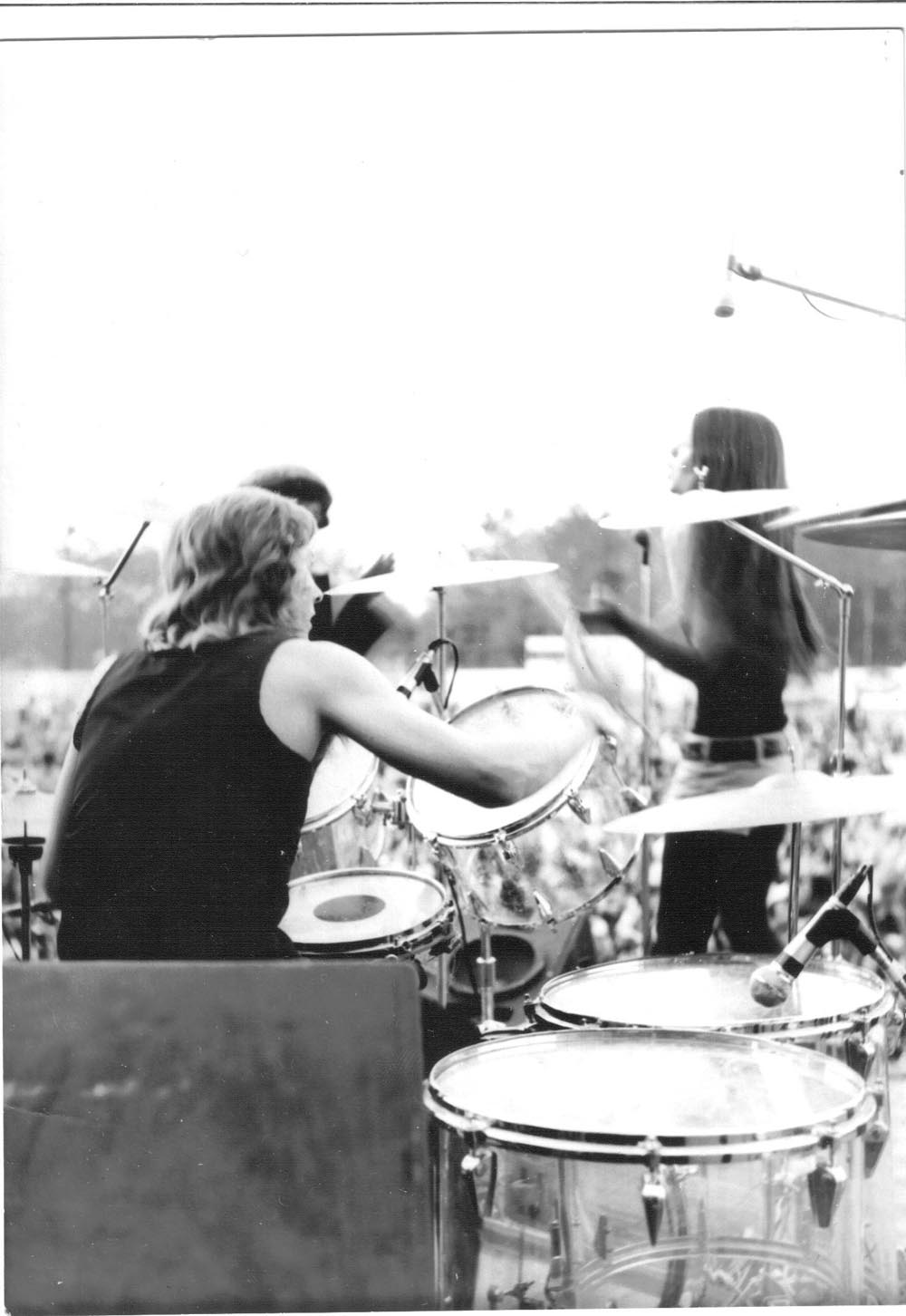 Ware County Sesquicentinnial celebration. Headliner for the event was Credence Clearwater Revival. Delta is in good company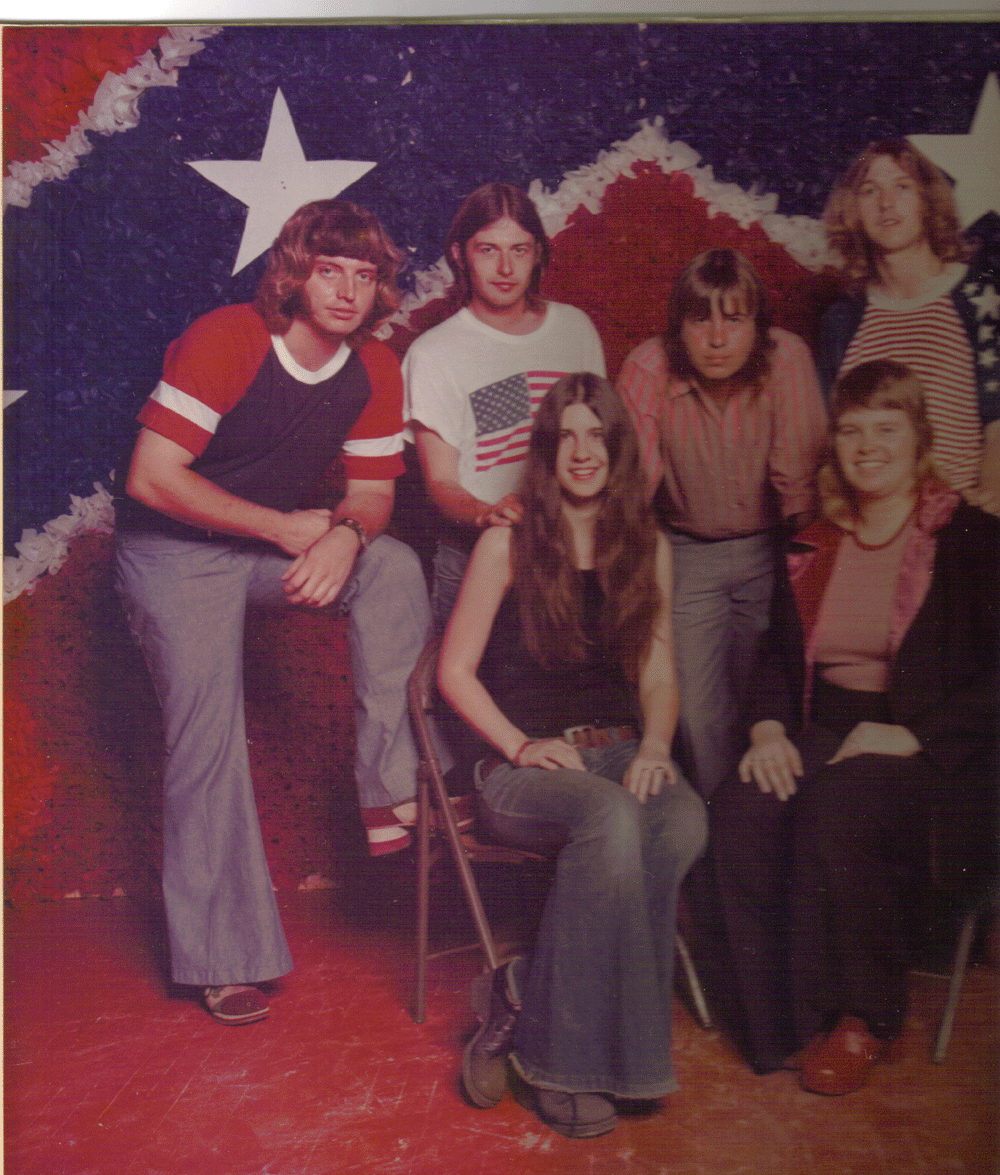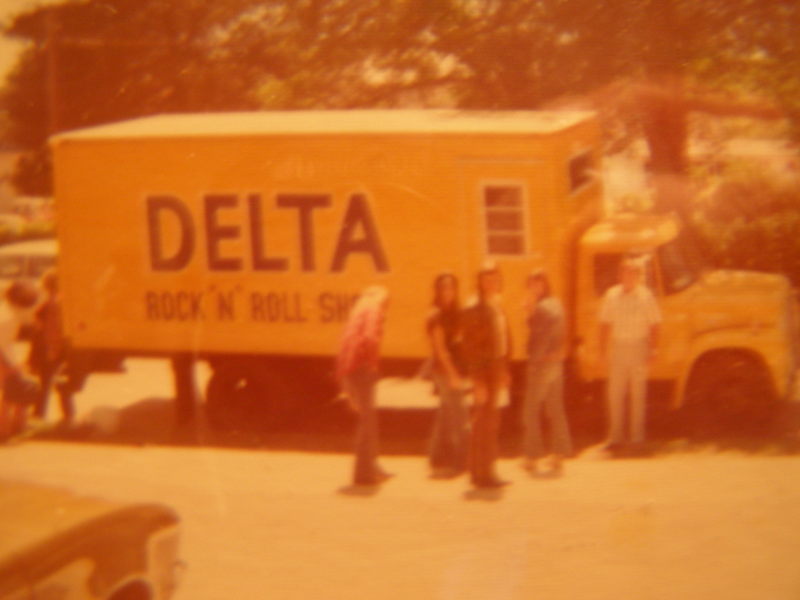 You are "big time" when it takes a moving band to haul your stuff.
Pics and info courtesy of Rita McDaniel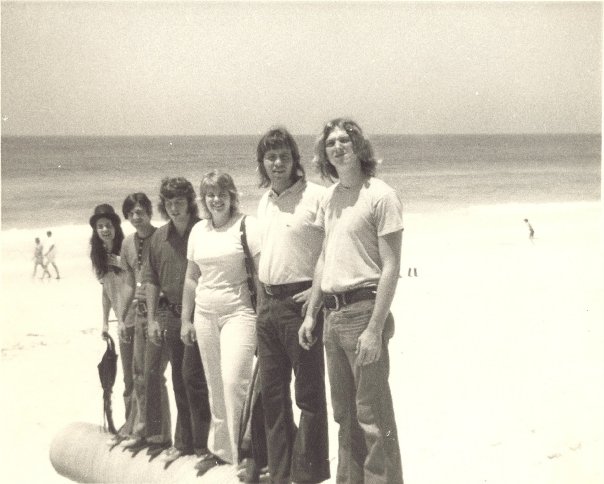 BEACH TRIP!!! Band relaxes at Panama City Beach, Fl. Connie McDaniel Oliver, Bobby Boyett, Jerry Boyett, Rita J. McDaniel, Madison Gibson and Wayne Hutchenson.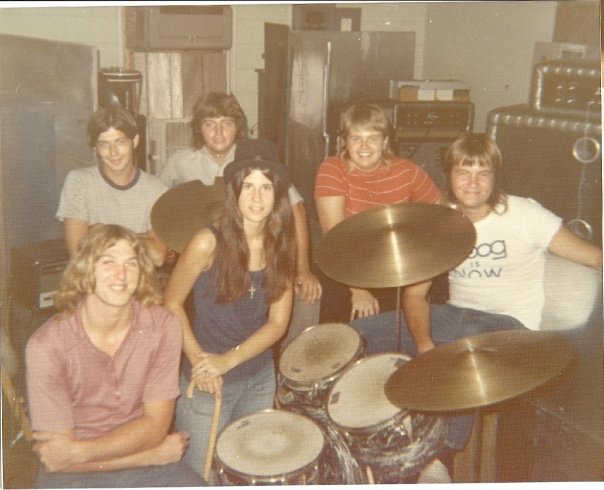 Delta practice room. Bobby Boyett, Wayne Hutchenson, Jery Boyett, Connie McDaniel Oliver, Rita McDaniel and Madison Gibson.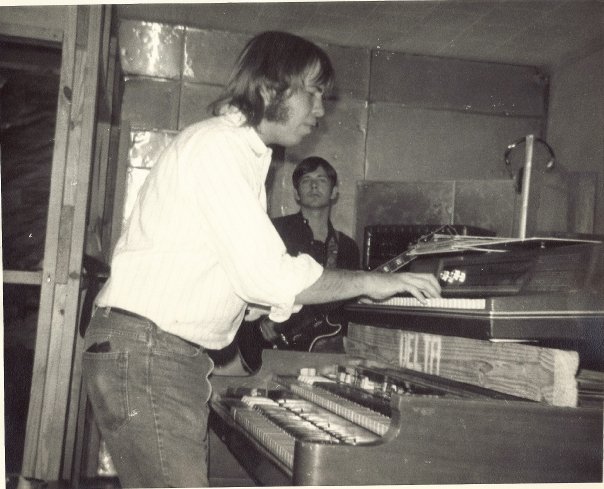 Madison Gibson on the B3 & Whurlizer at practice with Bobby Boyett.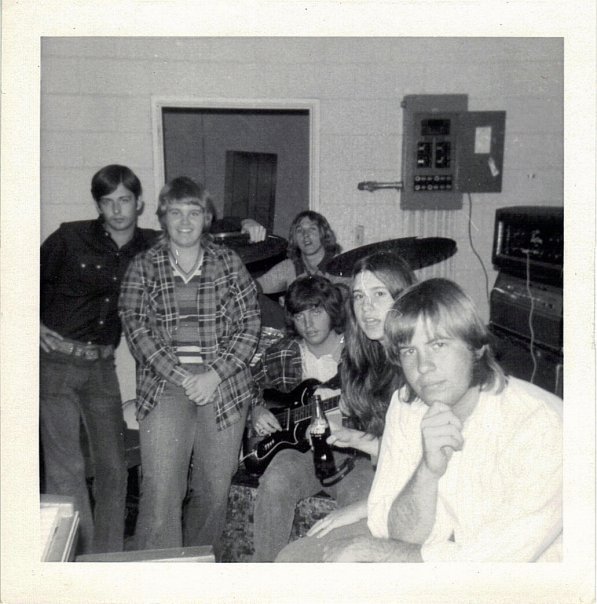 Practice makes perfect.
Bobby Boyett, Rita J McDaniel, Jery Boyett, Wayne Hutchenson, Connie McDaniel Oliver and Madison Gibson.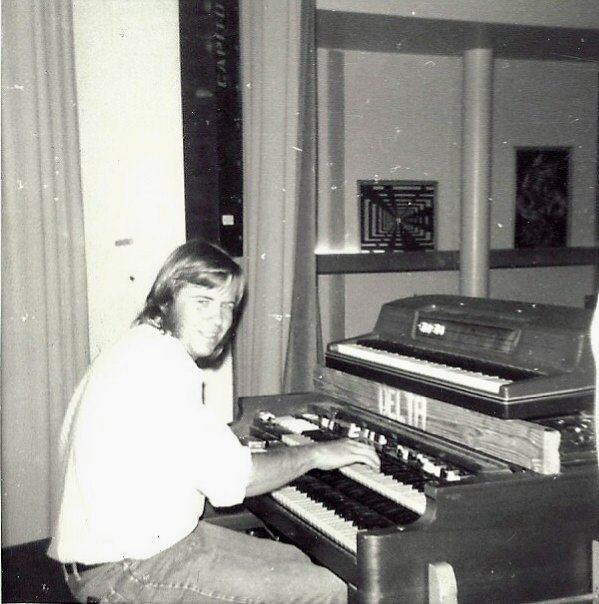 Madison tickles the ivory