CASTELS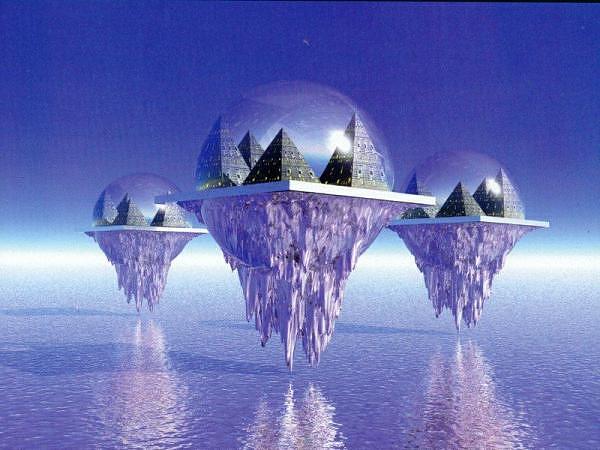 Frayser, Tennessee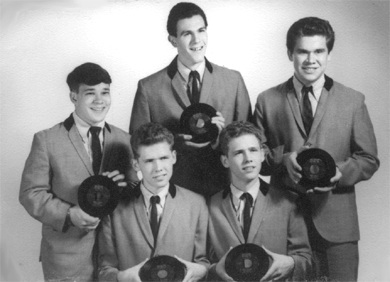 Personnel:
Don Miller - Bass
Dave Miller - Lead & Rhythm Guitar
Jimmy Pierce - Drums
John Gloria - Lead Guitar
Robert Johnson - Lead Guitar Sometimes
Lonnie Caldwell - Bass
Ronnie Scaiff, BB Cunningham + Chris Ellis the actor was our publicity manager at one time etc. etc. etc.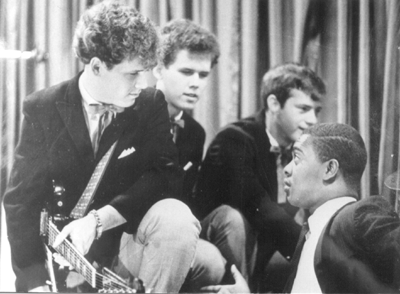 In the spring of 1963, at the tender age of 14 at 999 Par Avenue in beautiful downtown Frayser, Tennessee, a suburb of Memphis, my twin brother Dave Miller and I (Don Miller), along with James McDaniel, started playing around with folk and pop music. Later we called ourselves "The Seltaeb Trio" (which spells Beatles backwards), and played a few school assemblies. By the spring of 1964 Robert "Butch" Johnson had joined in on lead guitar and Al Cannon came in on drums. We now had a bona fide garage band. Actually it was a carport band; we couldn't afford a garage. James, who played rhythm bass on a six-string silvertone guitar, decided he preferred his " Maywood day daddy" ( Maywood being a local picnic-swimming pool-park), over the band, so Lonnie Caldwell stepped in on bass.
After a few rehearsals we decided to come up with a new name. Al Cannon suggested "A. C. and the Sparks" gee I wonder why. We had a lotta trouble with egos back then, I don't know if it ever really went away ha! Al's out of town girlfriend sent a list of suggestions and on that list was the name "THE CASTELS" pronounced Kass as in Mama Cass and tells as in she tells me your ok, Kass'tells you got it, ok let's move on. We all agreed on "THE CASTELS". We played a couple of Westside High assemblies, Skateland Frayser, a few sock hops, were coming along pretty good when Robert got into a fight with his little sister Kim, and his mother made him quit the band for punishment.
Someone told us about a guy named Ronnie Scaife ("The Whiskey Ain't Workin' Any More" plus many others, songwriting fame) who went to Frayser High and played lead guitar. So we went to his football practice to get him, he was so embarrassed, here four guys show up at his football practice in camel blazers with a "C" on the pockets and Beatle boots. He kept saying get outta here go away, go away. Later we practiced. Ronnie taught Dave and me how to sing harmony. The first harmony song we learned was "Sometimes I Cry", thanks Ronnie, you helped us a lot, I really mean that. The first band songs we learned were "Stormy Weather", "Shop Around" and "House Of The Rising Sun". All Dave had was a $15 Truetone guitar. Later we found a used Sivertone electric with one round pick up for $25 and thought we were in high cotton. I wrote my first song with that guitar called "She's A Woman".
We played some more gigs, thought we were getting pretty good, when Al Cannon's mom told him and us he "could not play on Sundays". Well we had a gig at the Tonga Club on Madison Avenue on you guessed it, Sunday. Enter Jimmy "James Elwood" Pierce on drums. I ain't gonna tell ya where we found him. Somewhere in all this changing, Richard "Poncho" Clements entered in on rhythm guitar, I think Daddy met him at the Frayser Station post office, where he (Laddie E. Miller) worked.
One day we're rehearsing, Dave and Ronnie get into a confrontation about whose gonna do what and a fight broke out right in the middle of the living room. We broke up the fight, everybody kissed and made up, then we had to go out in the backyard and tell Mother and Daddy what happened, which did not go over very well. This was when we asked Daddy and Mother (Laddie and Agness Miller) to manage us.
Daddy had known Bill Black (Elvis Presley's bass player and Bill Black Combo fame) for several years and Dave and I had been doing his yard work. Bill Black was my inspiration to later play bass guitar. I went into his garage to get gas for the lawn mower and saw a bass case on the floor. I looked around to make sure no one was looking and opened it to see the most beautiful thing besides Cathy Cook and Pam Atkinson (Westside cheerleaders), I'd ever seen, a Fender sunburst Jazz bass. A few years later I would buy my own. Another time, we were getting ready to cut the yard, when Bill came out in an old ragged t-shirt with holes all in it, black tuxedo pants, you know with the shiny stripes down the sides, and worn house shoes, and said "what's happenen cats. Would y'all mind helping me and Evelyn put these cotton hulls around them rose bushes over there". I found out later, the night before "The Bill Black Combo" along with "The Beatles" played The Palladium in England on national television. I saw the poster in his garage, "The Bill Black Combo" in large bold letters, with "The Beatles" in small print below. The BBC got top billing, isn't that a scream, far out. One day he came out and said get in the car. Here we are, nothing on but cut offs, been working in the yard and we all get into his Bonnieville convertible and go to Lyn-Lou recording studio on Chelsea avenue and get our first studio experience. I could tell you a lot more but space doesn't allow, maybe someday I'll write a book.
One of the first songs we recorded at Black's Lyn-Lou studio in Memphis was "Tell Ann" written by Ronnie Scaife and I'm here to tell ya Bill Black and Larry Rodgers tested our metal that night. I don't know what was going on but I think they were trying us to see who could take it and who would break. Bill took Lonnie's piece of crap bass off his neck and put his Fender Jazz bass around Lonnie's neck. Lonnie was about to freak. "I'm playing Bill Black's bass" he kept saying over and over, he just could not believe it. Ronnie's face turned red more than once that night, especially when he tried to tune Bill's bass when Bill was tuning it. Richard just stayed out of the way. Dave and I just looked at each other like "what is going on". Jimmy shrugged his shoulders and kept on playing the drums. Somewhere in the middle of all this entered Chris Ellis, whom Laddie E. appointed as our publicity manager & band graphic arts designer, and changed his name to Damn Ellis. Chris, a lifelong friend, was then, and still is an actor, with stage, television, and over forty movies to his credit. By the way Chris I thought you did a great job in "YOU CAN'T TAKE IT WITH YOU" at the Westside High auditorium using Paul Woodard's voice (our principal), it was a great and wonderful time. We are all very proud of you, ride on.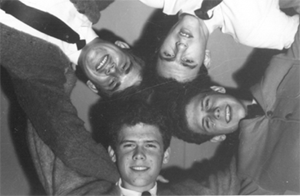 Chris designed our business cards, posters, signs and painted "The CASTELS" in black letters with gold background on the back side panel windows of our 1958 Plymouth station wagon, he affectionately named the "Green Richard" except he used the four letter synonym, if you get my drift. You know; had you rather be called Richard or Dick. Anyway this long green penile vehicle became our official bandwagon until we got our V.W. bus. Anytime Chris went on a gig, road trip, vacation, or just was out with us, it turned out to be memorable. Like the time he and my girlfriend Sandy got arrested in Sardis, Mississippi by officers Leck Hopper and Billy Mothershed for fishing without a license, and we were all taken before this one armed bandit judge, if I'm lying I'm dying. Chris didn't even have a hook on his line. It wasn't funny at the time, but in hindsight it's halarious. Like something out of a sitcom.
Then there was the time at the Frayser Drive-in movie (when they had gravel for a parking lot). We were watching "The Birds", when Chris came out of nowhere, jumped on the windshield of the station wagon starting flapping like a bird and scared the crap out of all of us. The Smoky Mountains, Ripley, Tennessee skating-rink, Moscow, Tennessee gig, all night poker games, I could go on and on, never a dull moment with Chris around. Some of the things we pulled, it's a miracle we're all still alive. Praise God, we love ya Chris. I wouldn't take anything for all those memories.
In the spring of 1965, after a prom gig in Barton, Arkansas, Ronnie had bigger fish to fry and quit the band. We called Bill Black in a panic, we needed a lead guitar player bad, to which he replied, "don't get all up in your drawers cats; I thought something bad happened, let me go out in the yard and kick a bush, two or three ought to fall out". It wasn't thirty minutes John Gloria was knocking on the door. John was a tall lanky young fellow from Philadelphia, PA who happened to be here attending Memphis State University. John brought education and change to the band. We learned to tune to pitch, learned new chords, music theory, songs we had never heard and introduced to Gibson and Fender. John turned out to be quite a blessing.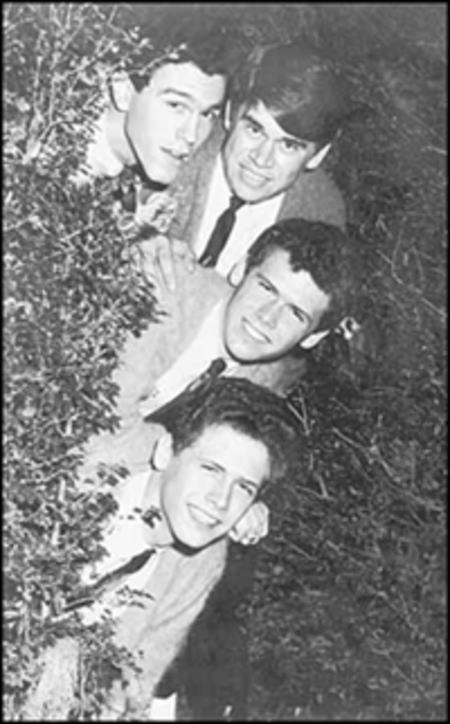 Shortly after John came in, Lonnie quit and Richard took over on bass. We now have "THE CASTELS", Dave, Don, Jimmy & John, with Richard "Poncho" Clements on bass, that cut the first 45 in the spring of 1965. "SAVE A CHANCE", produced by Bill Black, recorded at Lyn-Lou, written by John Gloria and Archie Wolfe on the WILDFIRE label #105B flip "I'LL BE THERE", record #105A, written by Bobby Darin, was recorded between Bill's brain tumor operations. "I'll Be There" would sadly be Bill Black's last production. A brain tumor would cause his physical death at age 39. We were all heartbroken. On October 21, 1965 his spirit returned unto God who gave it (Ecc. 12:7). We miss you Bill, thanks for the inspiration and all the memories.
"The plans of mice and men". Here we were, teenagers, getting air play, going on television (thanks to George Klein's Talent Party), getting press releases, playing all over the mid-south, MGM and LONDON records calling saying we got a potential hit record. Bill's in a coma and we're like an old hound dog that don't know "come from sic-um" about record deals. If Bill hadn't died it would have been a whole different story, but God's in control, and Father knows best.
Poncho quit the band and asked if I would take up the notes on his Gibson EBO bass, I agreed and became bass player as well as singer. Now we're down to Dave, Don, Jimmy and John. It wasn't long before we were back in the studio, this time Sam Phillips on Madison Avenue, along with two of "The Swinging Yo-Yos". Rick Allen on organ and Bill Vance on bass (my bass skills not adequate yet), recording a remake of "SAVE A CHANCE", this time with 12 string guitar and organ added to the mix, and "CHILDREN WHO DREAM", also written by John and Archie. Stan Kesler engineered the session for Goldwax Records. Fellow classmate Larry Cianciola played farfisa organ on one of the "Children Who Dream" sessions but I don't remember which one. Stan is a great engineer, a joy to work with and has quite an impressive career. He was part of the Sun rhythm section, produced "Wooly Bully", "Little Red Riding Hood", and a bunch of other hits, plus wrote several Elvis hits like "I Forgot To Remember To Forget", "I'm Left, Your Right, She's Gone", "If I'm A Fool (For Loving You)" and others.
"Save A Chance" and "Children Who Dream", were sold to Tom Phillips of Select-O-Hits and released on his BLACK GOLD label #306 in 1965-66. S-O-H is still in operation, for more info check out www.selectohits.com. Tom Phillips, a precious man, who loves his family dearly, worked hard, and would do anything to help you. Johnny, Skip and Kathy, Tom's children, still run the family business to this day. Thanks Tom, if you had not released this record, this session probably would have been lost forever. By the way, Select-O-Hits will be distributing our CD. Thanks guys.
While all this was going on, we played six and seven nights a week at clubs around town and clubs on the Naval base at Millington, Tennessee, plus going to High school, John college during the day. (I think we should have gotten extra credits in speech, music and business). Through the Naval base we touched people from all over the world with our music and persona, I still get calls to this day. The rigorous schedule finally got to John and he quit to pursue college. We still play together on various occasions to this day.
In 1967 Daddy connected us with producer brothers Stacy and Kenny Davidson. Along with Roland Janes and his Sonic recording studio on Madison avenue, we produced SOLOMON record # 1351 "IN A LETTER TO ME", written by Kenny Davidson. This is a real gem, got a lot of airplay and one of my favorites. Flip "WE BETTER SLOW DOWN" written by Stacy Davidson and Gerald Tatum. Both sides of this 45 display some of the closest harmony, if not the closest, you'll find anywhere: after all Dave and I are products of cloning by an act of God. Roland, with quite an impressive track record, playing on a great many SUN recordings, would become very instrumental in our careers, as you will see; and more importantly a life long friend. Thank you Roland for all your help and friendship throughout the years.
In 1967/68 with the same crew above, we recorded SOLOMON #1352 and LAURIE #3444, "ROCKY RIDGES", written by Kenny and Gerald, flip "I'D LIKE TO KNOW", written by Paul Selph and Tommy Rasico. Paul was local WMPS radio personality Paul White back in the sixties. Roland Janes played a very tasteful lead guitar on this one. I personally think he totally captured the intended feel of the overall song. Thank you Perry York for your professional contribution, friendship and being there while Jimmy Pierce served his country with the 101st Airborne Division, in and during the Vietnam War.
In 1968/69 we did "BY THE TIME I GET TO PHOENIX", a Jimmy Webb song, at Sounds of Memphis on Camilla. Stan Kesler was at the controls on this one. This is one of the lost tapes Stacy found, at my request, in the bottom of his closet. This one almost didn't make it, but with a lot of help from Roland it was saved. Thank you Roland, it would have been a real shame to have lost this treasure.
Billy Adams was our agent in 1969/70 and wanted us to record "MISS FROGGIE", written by Warren Smith, SUN record #268, originally done in 1957. We went to Block 6 studio with Billy Wayne Herbert engineering, and proceeded to rock & roll. This session got to cooking so good that Billy Wayne got out his fender guitar, sat in the control room while we were recording live, and using his foot to adjust the controls on the board, burnt one of the baddist assed guitar breaks I'd ever heard. You otta seen Billy Adams out in that studio having a ball, jumping up and down hollering "get it son, get it son", Billy was a lotta fun and a great guy. Billy passed on some years later, but I'll never forget him. This session would not have happened had it not been for Billy Adams. Thanks Billy for everything. "MISS FROGGIE" is Memphis rock & roll in its purist sense, it doesn't get any better, and it was almost lost. The tape came apart as Roland was transferring it to dat. Thanks to God and Roland Janes expertise we got it, I would have been sick if this one had gotten away. The next song "SOMETIMES I CRY", one of Daddy's favorite songs was written by Gene Thomas and done on the same session. Billy Herbert spent some extra time with Dave and me getting the harmony just right. If you like harmony and a beautiful song, you'll love this one. Thanks Billy, it came out great.