CANDYMEN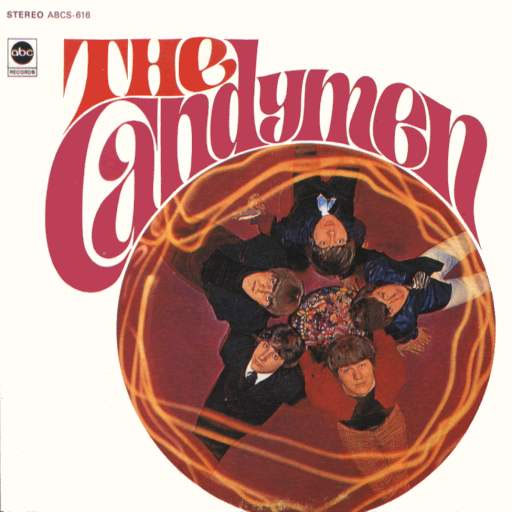 The Candymen were the back up band for Roy Orbison. The Candymen started out in Dothan, Alabama as The Webs. Bobby Goldsboro was their original leader. When Bobby decided to chase after honey and funny little clowns, the band took on Rodney Justo as their new singer. Justo, from the west side of Tampa, had previously fronted a group called "Rodney & The Mystics", and had cut a 45 for the Sound Stage 7 label. Roy Orbison took an interest in the band, and hired them as his backing group... at which time The Webs became The Candymen, named after Orbison's hit "Candy Man". There is often confusion between the Candymen and Roemans, since the latter group was in a similar situation, having changed their name (ever so slightly) from the Romans to the Roemans when Tommy Roe came calling. And of course, both groups are best known for their recordings on ABC. The Candymen reverted to their original name for a one-off single for MGM, "People Sure Act Funny"/"You Pretty Fool". This was due to the ever-popular "contractual reasons". When the Candymen broke up, Justo joined the Tampa band "Noah's Ark" and sang on their 45 for Liberty. Buddy Buie suggested he move to Georgia and sing for a studio group made up of Florida and Georgia garage band veterans (including a couple of other former Candymen). That band became known as "Atlanta Rhythm Section".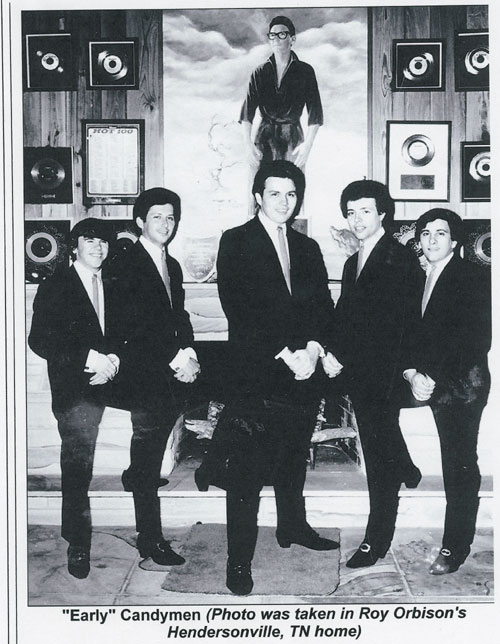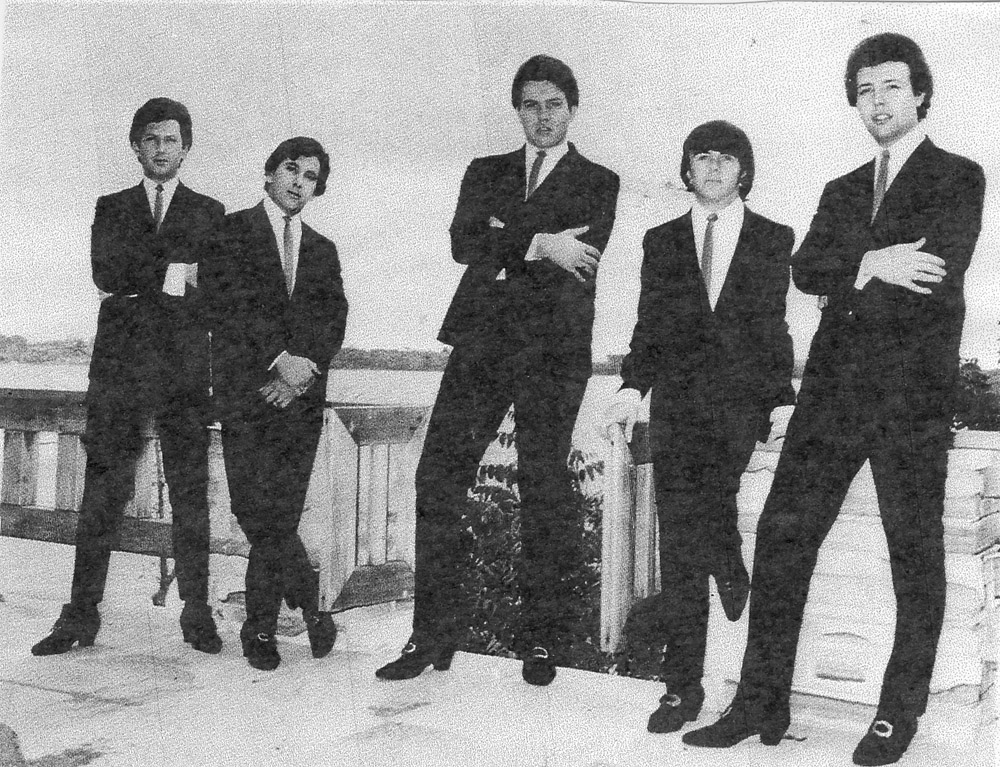 Early Candymen:Billy Gilmore, Rodney Justo, Robert Nix, Bobby Peterson, John Rainey Adkins
http://www.rockforever.com/singers/hammond/hammond.html
http://www.alamhof.org/adkinsjr.htm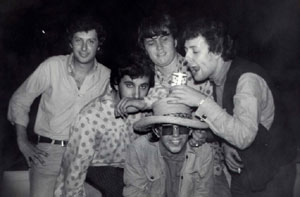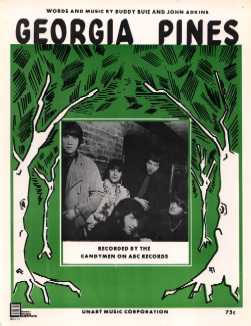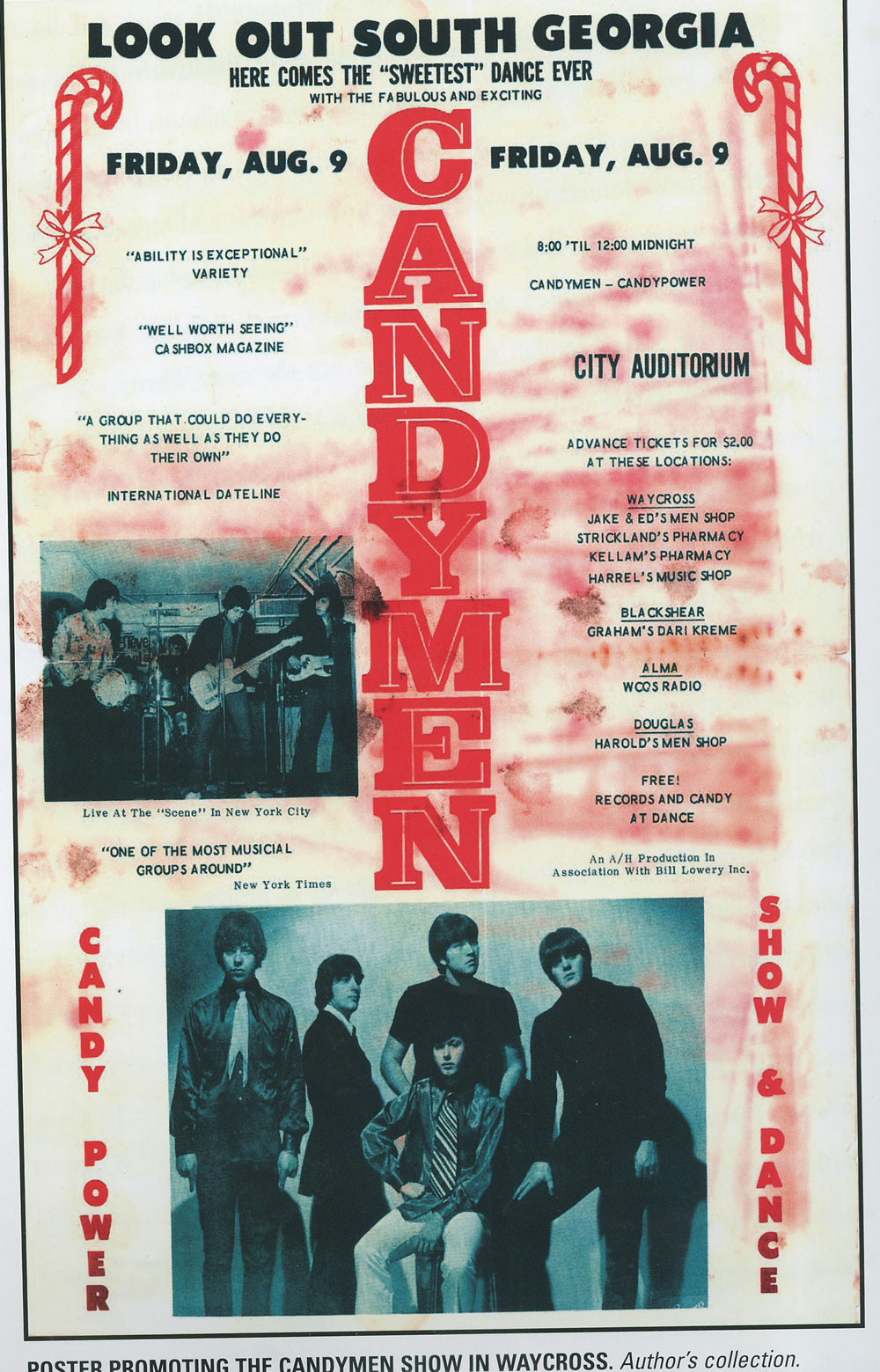 Classic poster from the 60s advertising a dance in Waycross, Ga. Dance all night to this high caliber band for only $2.00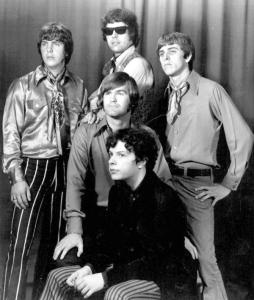 Very early Candymen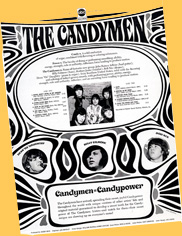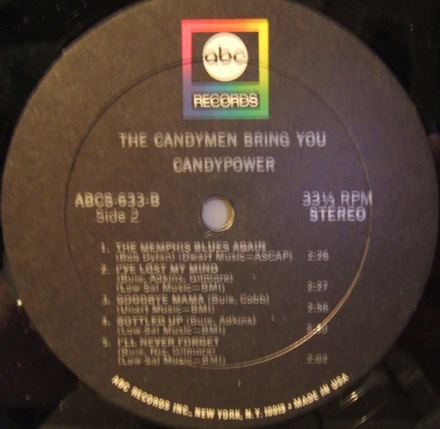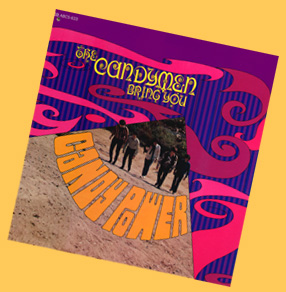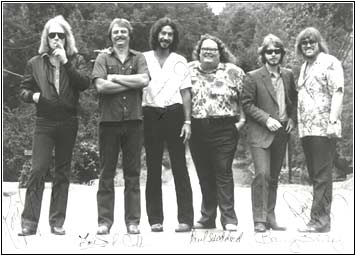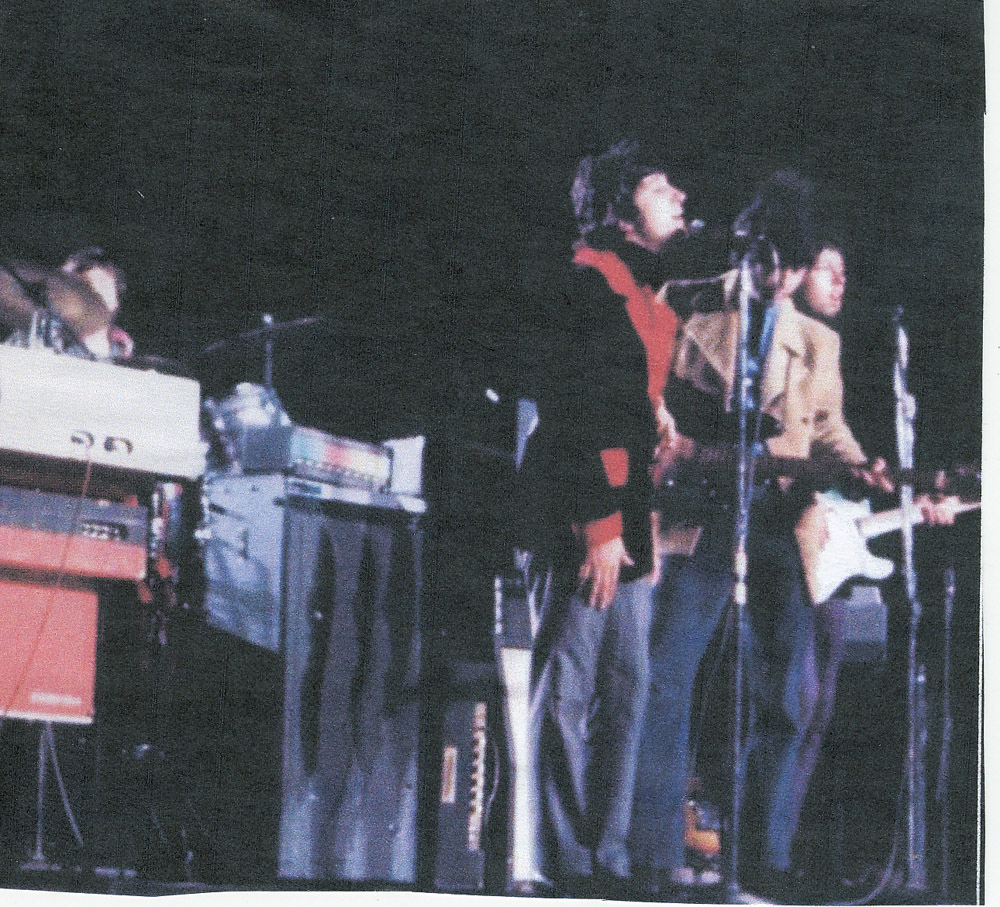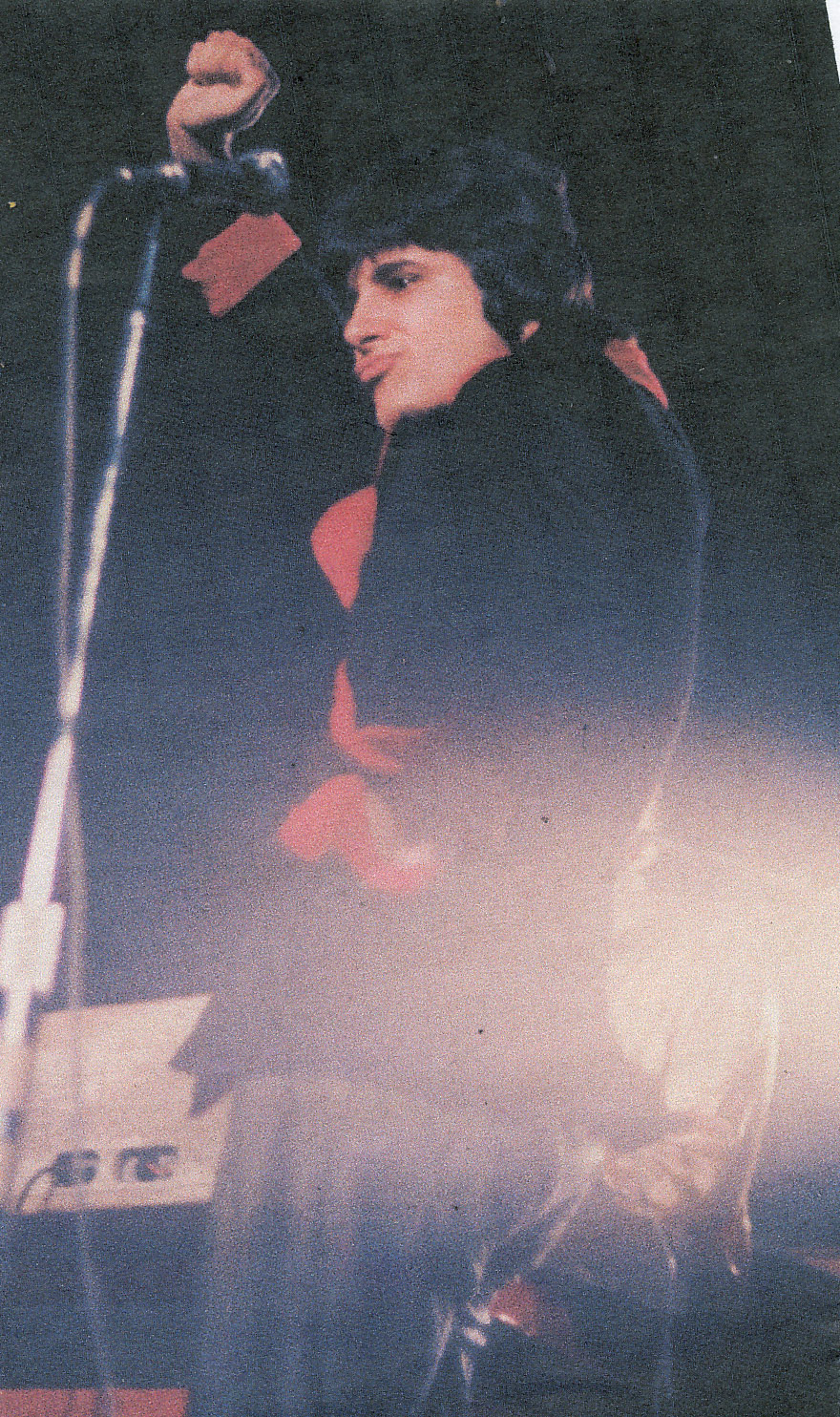 Candymen perform in New York
Dean Daughtry, Robert Nix, Rodney Justo, Bill Gilmore, John Rainey Adkins/ John Rainey Adkins
(Source: The Heeey Baby Days of Beach Music)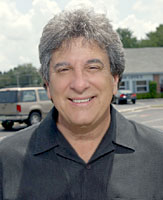 Rodney Justo
Rodney Justo
I wanted to be a drummer. Occasionally I would sit in for different bands when their regular drummers got sick or couldn't make a job. Once, at a rehearsal for a band called 'E.G. and the Hi-Fis', where I was hoping to take over for this existing drummer, I somehow ended up singing a song while waiting for the singer to show up. "Lets get our drummer back and fire the singer" said E.G., known to his mother as Emilio Garcia. And I became the singer for 'E.G. and the Hi-Fis'. After a short while I figured out that he was making all the money, so I paid him back for his generosity by taking his band with me and joining up with three other guys who were putting a band together known as 'The Mystics'.
We eventually evolved into an eleven piece band doing primarily rhythm and blues. Not long after we became the 'House Band' at the Clearwater Auditorium, which later became the premier venue for big name artists at what was to become the 'WLCY Star Spectacular'. At that time the successful record acts were not bands, but single artists who would tour to support their current record release. Since the guys in my band were good music 'readers' we ended up backing up most of the big artists like Roy Orbison, Gene Pitney, Fabian, Ray Stevens, Neil Sedaka and Bobby Vee. Just about anyone who had a hit record from 1961 to 1965 was backed up by 'Rodney and the Mystics', as we had become known, due to the suggestion of the promoter, Paul Cochran, (who later became my manager).
Rodney & The Mystics 1964
The first single artist to eventually travel with his own band was Roy Orbison. The rhythm guitarist in his band, the 'Candyman' was a guy named Bobby Goldsboro. When Bobby scored a hit of his own called 'See the Funny Little Clown', Roy asked if I would take his place. The thought of making less money than I was already making appealed to me immediately, so off I went to see the world.
The Candymen managed to sneak in a top 40 hit with a song called 'Georgia Pines' which naturally meant Roy wasn't long for this world and needed to start looking for another back-up band. I never was in a better band ('The Mystics' were a close second), but sometimes bands just don't last. So after 4 1/2 years and two albums for ABC and an appearance on American Bandstand.... 'The Candymen' came to an end.
I joined up with some local guys who had a band called 'Noah's Ark' and we had a record out called 'Purple Heart' on Liberty Records. When the record came out and it said 'Noah's Ark featuring Rodney Justo' (same manager) the rest of the guys weren't exactly happy... Goodbye 'Noah's Ark'.
"We want to start the first super group from the south", the voice said. "Move to Atlanta, you'll be the musicians on the other people's records and make plenty of money while we're recording our own album for Decca." "I've got all the other guys lined up, but we need you to be the singer." So began the Atlanta Rhythm Section.
The money part was true...for them. After two years and a moderately successful, but critically received album, ARS was still more interested in studio life than band life. During a tour with 'Deep Purple' headlining, we were told that we would be returning to Atlanta to begin cutting soundtracks for a cartoon TV show called Butch Cassidy and the Sundance Kids. I decided that maybe the 'Atlanta Rhythm Section' wasn't for me.
New York, New York. If I'm going to be a studio musician, I may as well go to the pinnacle of studio activity. While my soon to be ex-wife and family went to Puerto Rico, I moved to New York City. I was the bandleader for B.J. Thomas, whom I had gotten to be friends with as a result of singing on his records while in ARS, so that gave me some income. Thank God I made some friends who introduced me to the right people, notably Allan Schwartzberg, arguably the most sought after session drummer in the country. So I was a 'jingle singer' singing for Coca-Cola, Pepsi, Hardees, Mazda and Flagg Bros. Shoes. At the same time, I would go on the road with B.J. Thomas. I even went to Europe for about six weeks to sing with the legendary guitarist, Roy Buchanan. Singing jingles can be very lucrative, but other than the money, there's not a lot to look forward to.
Back to Tampa, just re-married, after six months I get a phone call that the singer/drummer for Beaverteeth, (a band I hired made up of some of my old friends from Alabama, including the guitarist from 'The Candymen' to go on the road with B.J. Thomas) had been diagnosed with a terminal illness. Would I come help them out? Two years and two albums later, I'm forced to make a decision...Is it more important to be a successful musician or a successful father? No contest. At the age of almost 34, I got my first 'job', 24 years later, I'm still here. By the way, in 1983, I did go back with ARS for a year doing concerts on weekends only so as not to jeopardize my real job.
So here I am, a sales manager for beer and malt beverages at Southern Wines and Spirits. The world's largest alcoholic beverage distributor. I didn't know I could get a job, much less keep one.
CLICK HERE to view our write up in the Garage Bands section.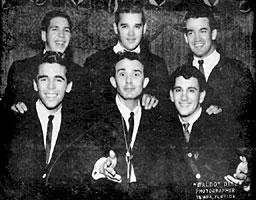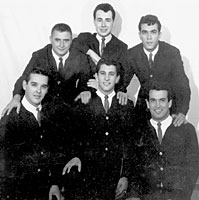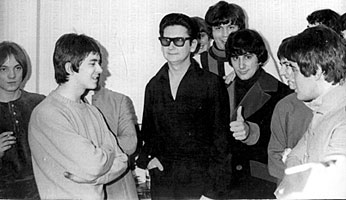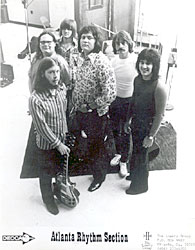 Atlanta Rhythm section started by members of the Candymen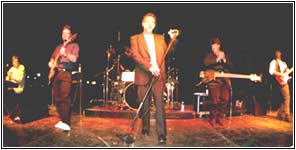 Atlanta Rhythm Sectiion in Macon, GA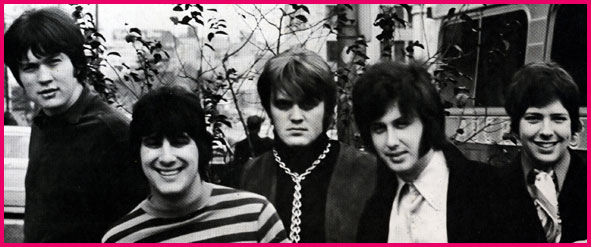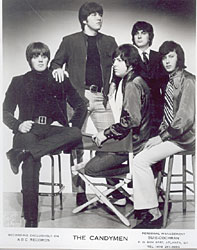 Candymen with Roy Orbison
The Whisk A Go Go, Atlanta, Ga. 1966
Candymen in 1966 were Dean Daughtry-keyboards, Rodney Justo-vocals, Robert Nix-drums, John Rainey Adkins-guitar, Billy Gilmore-bass

Buddie Buie
Buddy Buie's career started in his hometown of Dothan with boyhood friend Bobby Goldsboro who had formed a band known as the Webs. The band learned that Roy Orbison would be coming to Dothan, they learned his songs so well that Roy asked them to become his touring band. Thus, the Candymen were born and Buie became Orbison's tour manager as well.
Buie had been writing songs for the Webs and this continued with the Candymen and Roy Orbison. In 1965, Buie moved to Atlanta to expand his career. Bill Lowery introduced Buie to a young group called the Classics IV.
Buie quickly established himself as one of the most sought after producers in the pop field with smash hits by Billy Joe Royal and B.J. Thomas as well as "Spooky" and "Stormy" for the Classics IV. Buie's association with Bill Lowery continued to flourish with the building of the legendary Studio One recording facility in Doraville, Ga.
In 1970, Buie brought together already successful session musicians to form the Atlanta Rhythm Section which smoothed out Southern rock's rough edges with studio sophistication. ARS eventually gained world acclaim as the quintessential southern rock band with hits such as "So In To You' and "Imaginary Lover."
Buie may have made his home in Atlanta but his heart and his inspiration for hit songs remains in Alabama. Two Atlanta Rhythm Section songs make reference to the area of Dothan. The Champagne Jam album has a song called "Lois Malone" that mentions Dothan. The song "Dog Days" on the album of the same name mentions White Oak Creek in Eufaula. Almost all of the Atlanta Rhythm Section songs were written at Buie's place on the lake near Eufaula, Alabama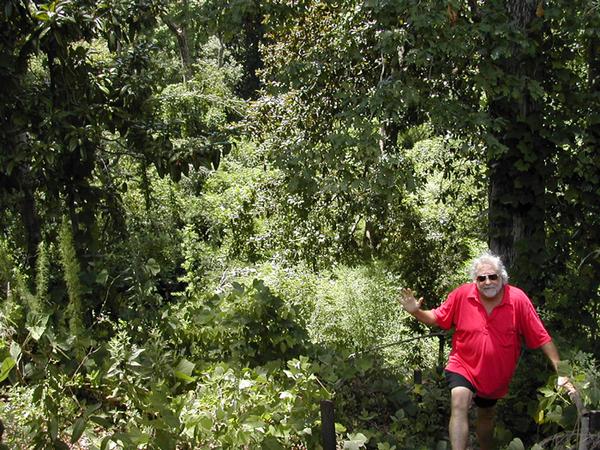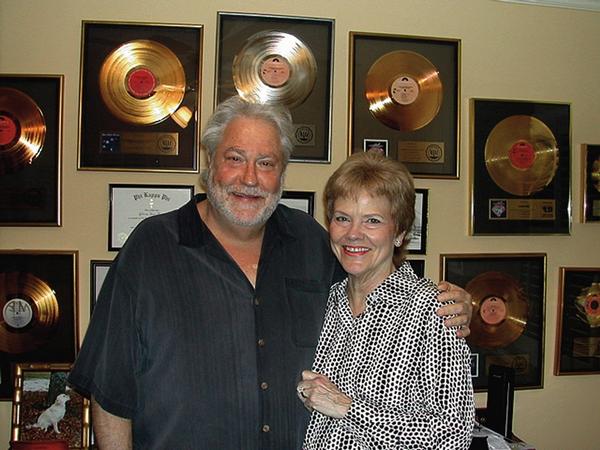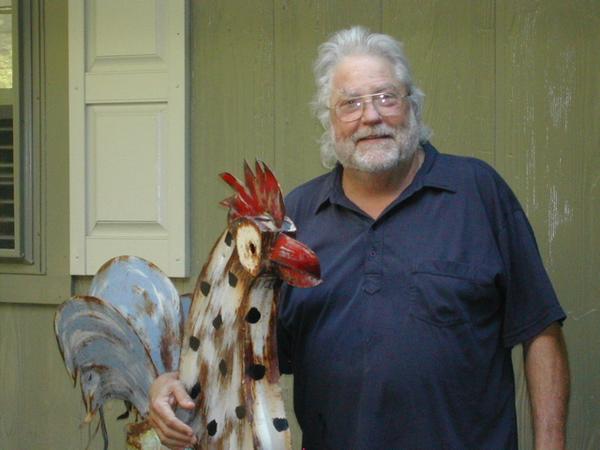 Ron Hammond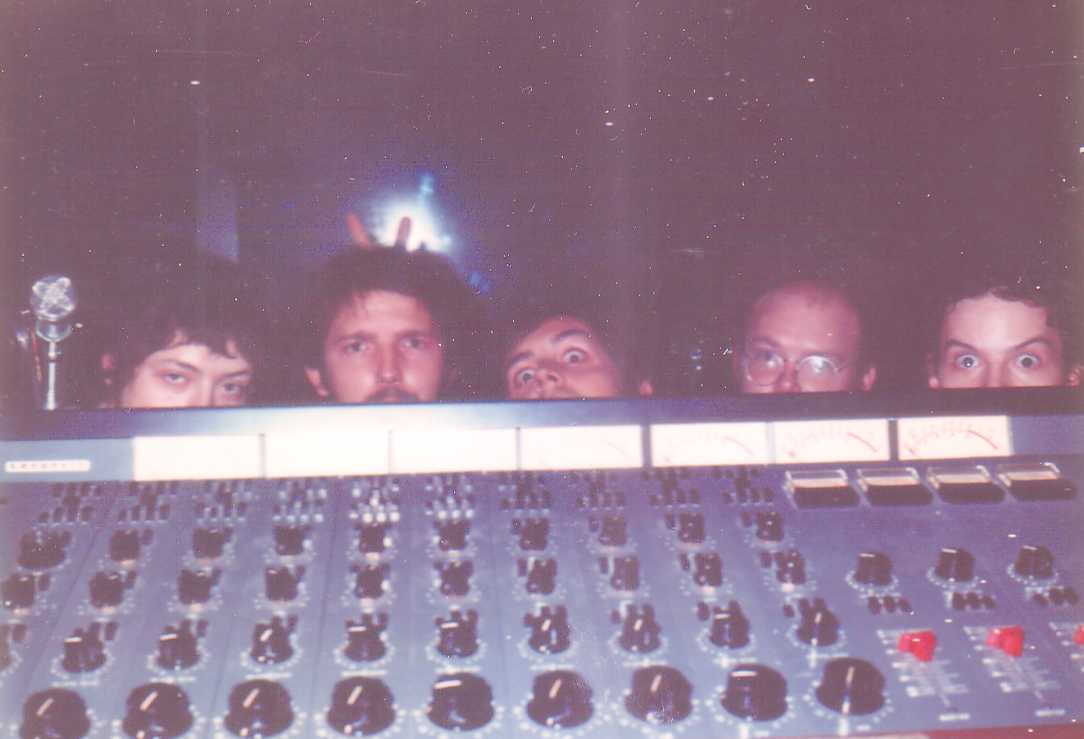 John Rainey Adkins
John Rainey Adkins was born December 31, 1941 in Dothan, Alabama. Growing up in the 1950's, John Rainey was influenced by the early rock 'n roll classics of Elvis, Jerry Lee Lewis, Ricky Nelson and others.
Soon after picking up the guitar, in his early teens, John formed the group "The Webs" and made some early recordings at Ed Boutwells studio in Birmingham. This helped launch the career of a shy singer whom John had hired named Bobby Goldsboro. Appearing at the "National Peanut Festival" in the late 60's in Dothan, "The Webs" got the opportunity to backup Roy Orbison in his show. Roy was so impressed he hired the boys on the spot as his touring band "The Candymen". John Rainey played lead guitar with Roy for 7 years touring the world and opening for such acts as The Beatles, The Hollies and The Yardbirds. John played the now famous lick on Roy's biggest hit "Pretty Woman". He also appeared on network television shows such as The Ed Sullivan Show, Shindig and others. After leaving Roy, John and The Candymen struck out on their own and gained the respect of their professional peers as a "Musicians Band" by doing flawless reproductions live on stage from "Sgt. Peppers" to Tom Jones. John Rainey and The Candymen (which would later spawn members of the hit groups Classic IV and The Atlanta Rhythm Section) dazzled audiences at Steve Paul's "The Scene" in New York City. These nightclub sets included jam sessions with Jimi Hendrix Band, The Young Rascals, John Entwistle and others. John Rainey also wrote or co-wrote most of the material on The Candymen's two LPs including "Georgia Pines" with Buddy Buie. In the 1970's John once again toured the U.S. and abroad playing guitar behind B.J. Thomas. During this time he also appeared on network television on The Dinah Shore Show and The Midnight Special.
After being influential in the musical careers of so many, John Rainey had settled down to concentrate on his song writing and being a devoted father and grandfather. John had just finished co-writing "Shenandoah's" first single and was signed with Tree Publishing at the time of his death at age 47.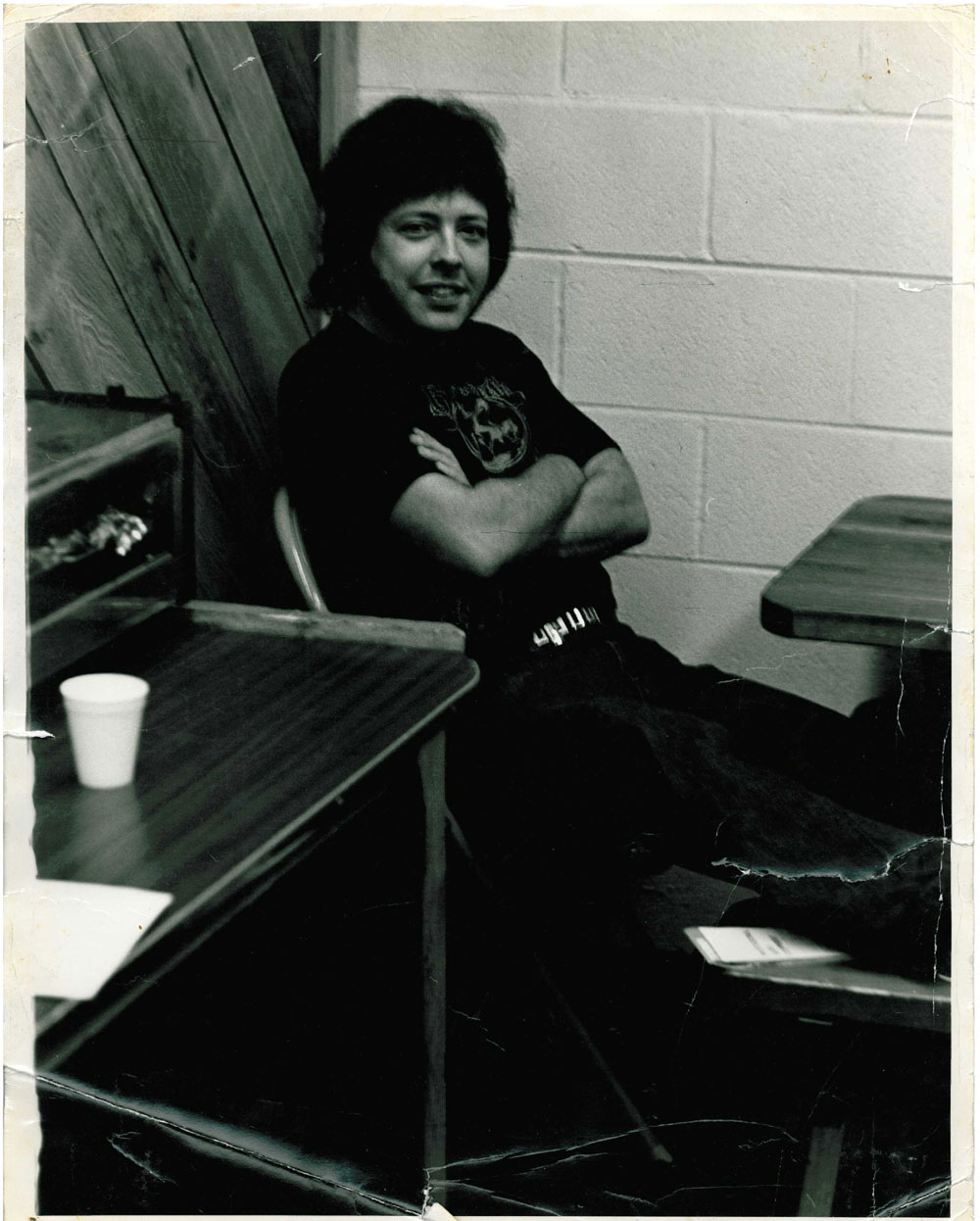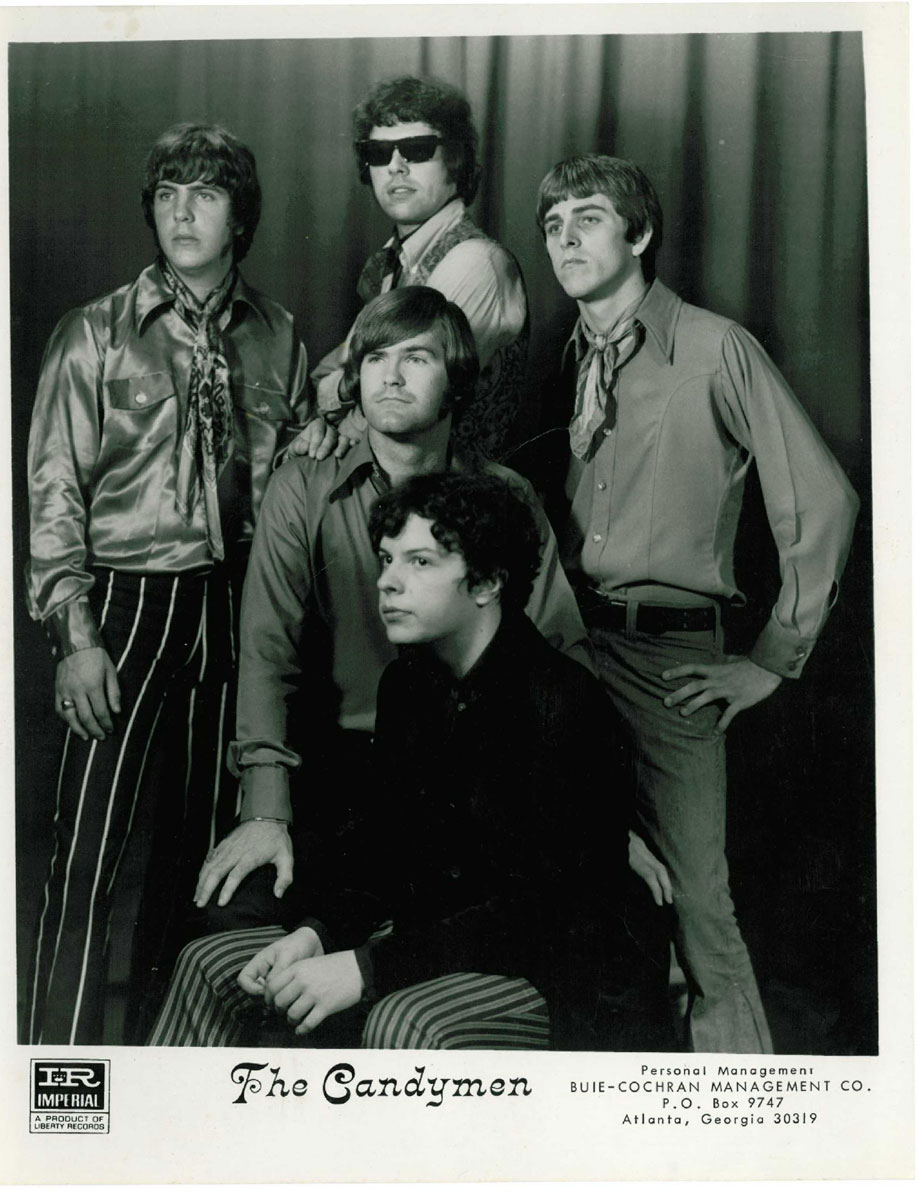 John Rainey Adkins, Southern Tracks Studio in / Last version of the Candymen, circa 1970s
Atlanta, GA
Photos and info courtesy of Ross Pead (Peadboy). The pics were made available to Ross by Larry Bowie (center in the above pic) who was the keyboard player.
Listen to the Candymen on You Tube:
Pretty Woman with Roy Orbison
Link provided by Scott Herig