THE BASSMEN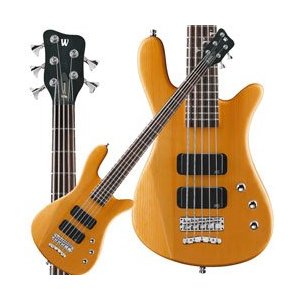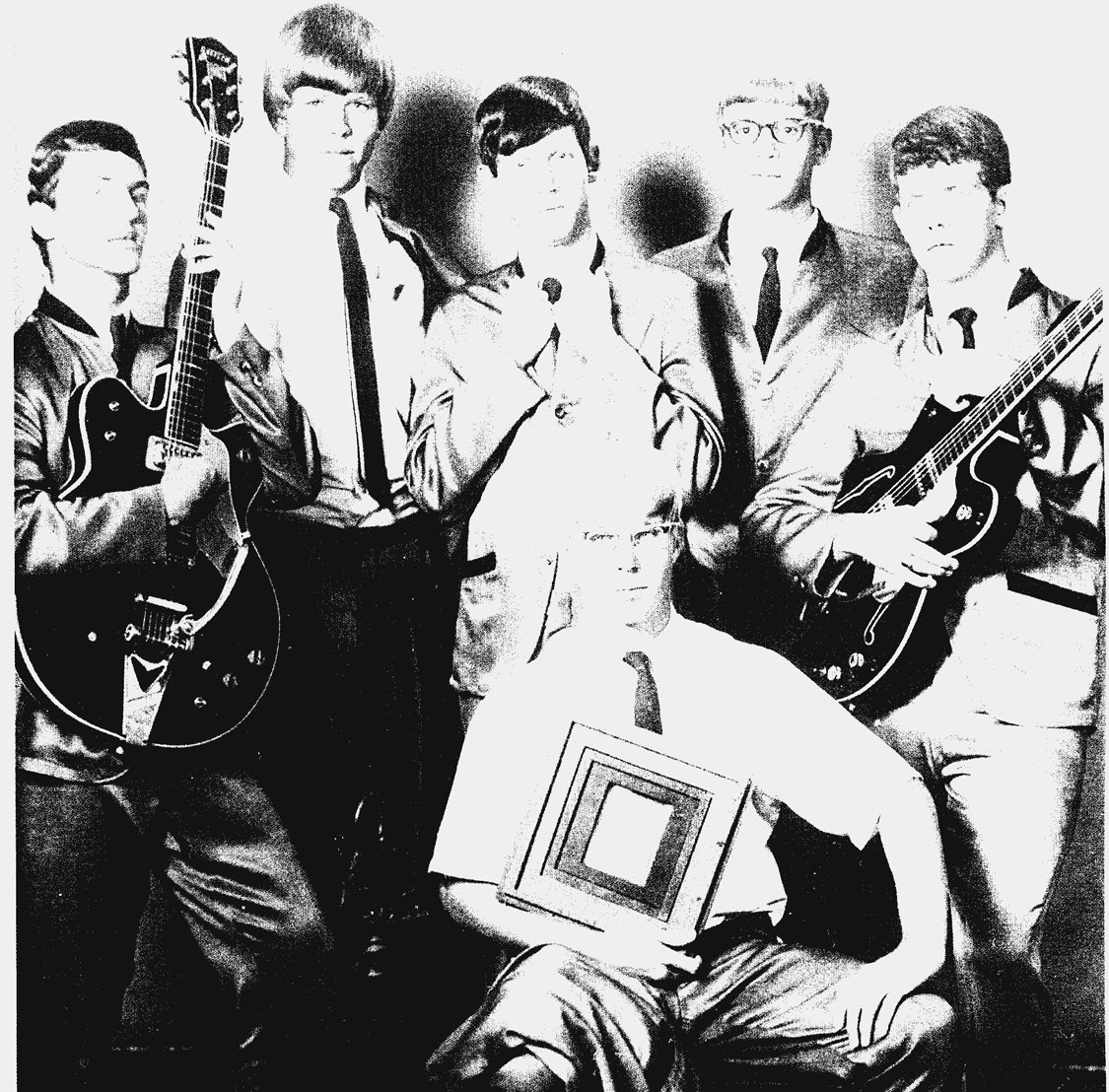 1965 Bassmen: Seated: Tom Allison;
Standing L to R: Rob Hackney, Mike Easter, Steve Gilmer, Charlie Feldman, and Vaughn Rives
Biography:
In 1962 several guys who were beginning the ninth grade in school got together and formed The Church Keys in Birmingham, Alabama: Tom Allison (drums), Rob Hackney (guitar), Mike Easter (Bass), Chuck Butterworth (keys). Later in that same school year Charlie Feldman was hanging around the band and became the fifth member of the band as lead singer. The band continued to practice and by their sophomore year in high school Vaughn Rives was added as rhythm guitarist and Steve Gilmer replaced Chuck Butterworth as keyboard player. The band had changed its name to The Bassmen and they recorded their single, I NEED YOU, at Boutwell's Recording Studio in English Village. It garnered alot of local airplay and the band gained local popularity while playing Papa Don Schroeder's and Duke Rumore's Record Hops. By the band members' junior year in high school they were traveling throughout the southeast in great demand at such colleges as U. of Alabama, Ole Miss, Florida State, Missippippi State, Furman, U. of Georgia and Auburn. The band performed many cover songs by The Beatles, The Vanilla Fudge, The Rolling Stones, Wilson Pickett, Steppenwolf and Eddie Floyd to name a few.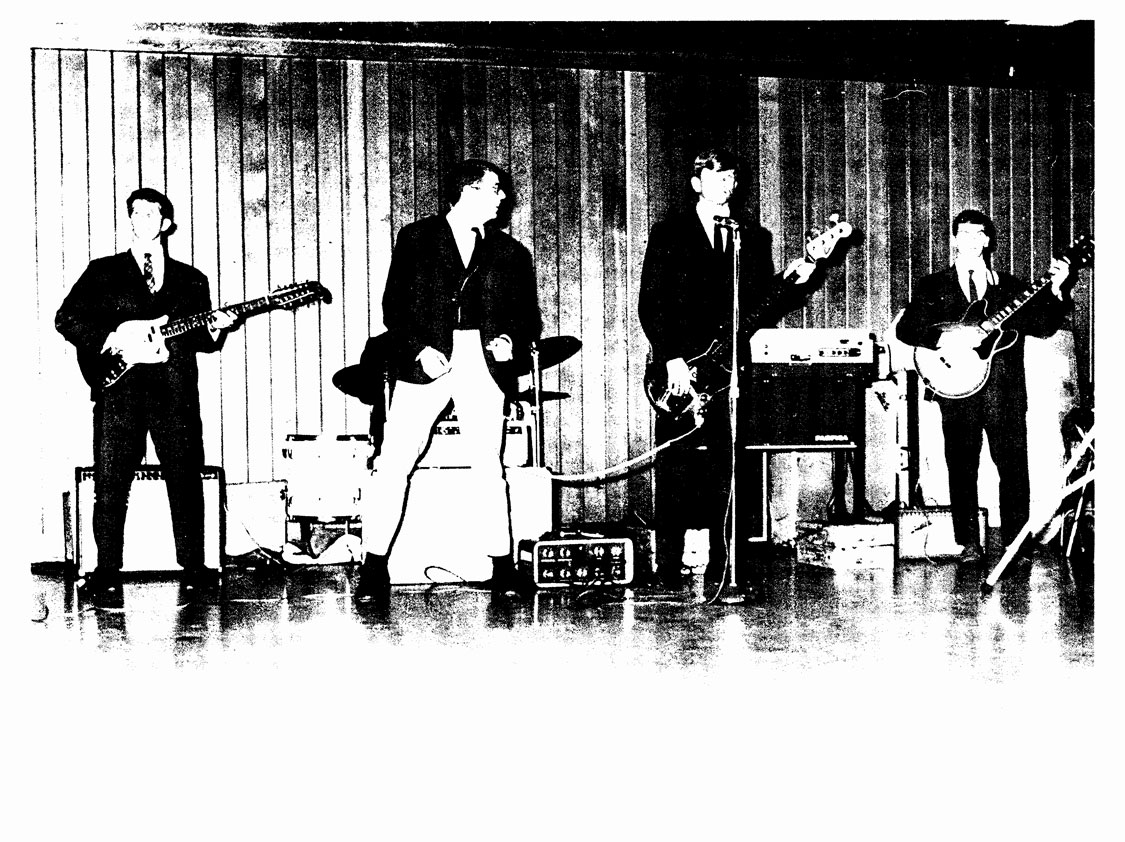 1966 Bassmen: L to R: Rives, Feldman, Easter, Hackney
Performing at Tuscaloosa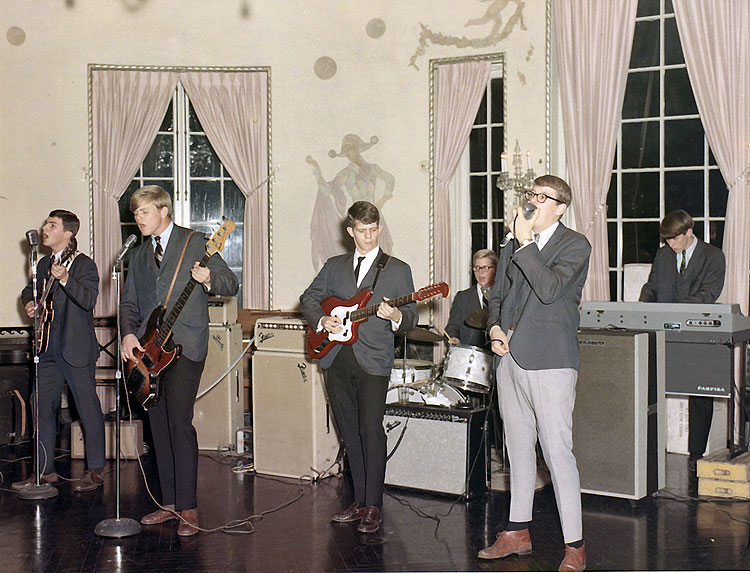 This is a photo of The Bassmen in 1963 at one of the first paid gigs in Birmingham.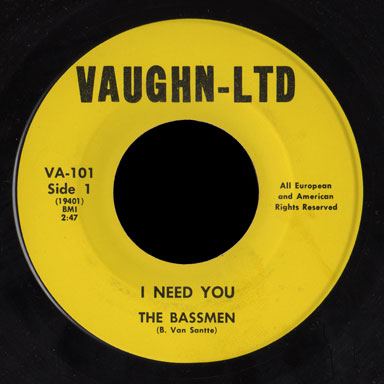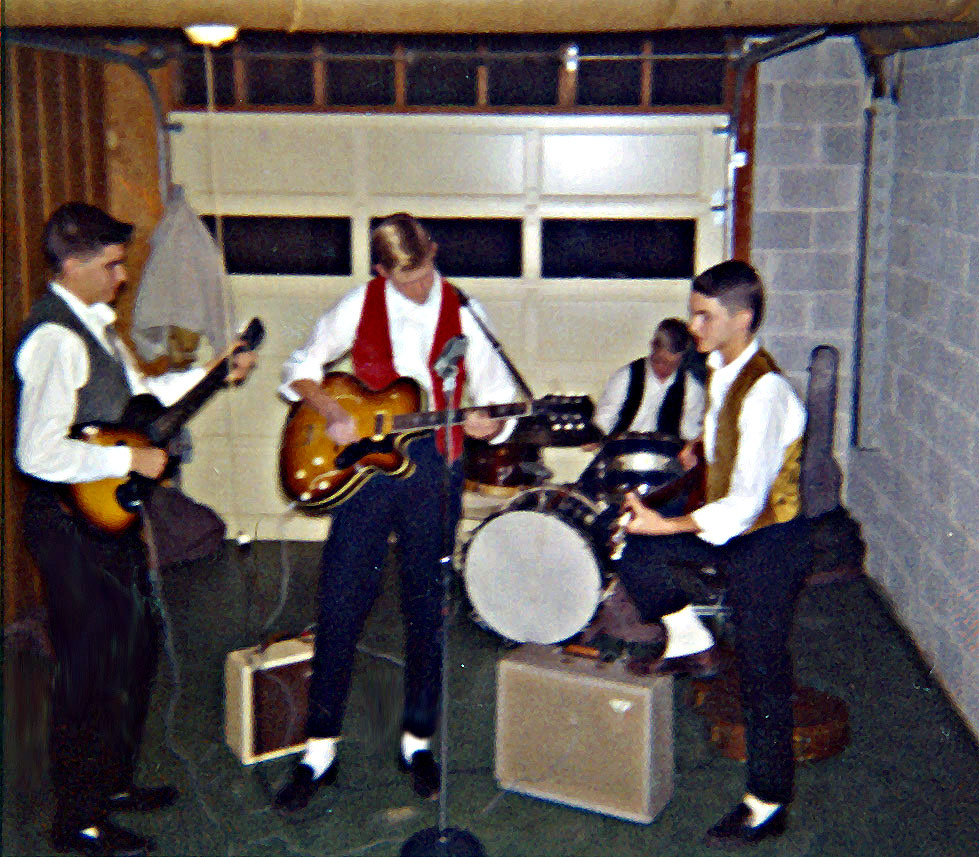 The earliest photo of The Churchkeys, certifying that they were indeed a "Garage Band". The guy on the left was shortlived in the group.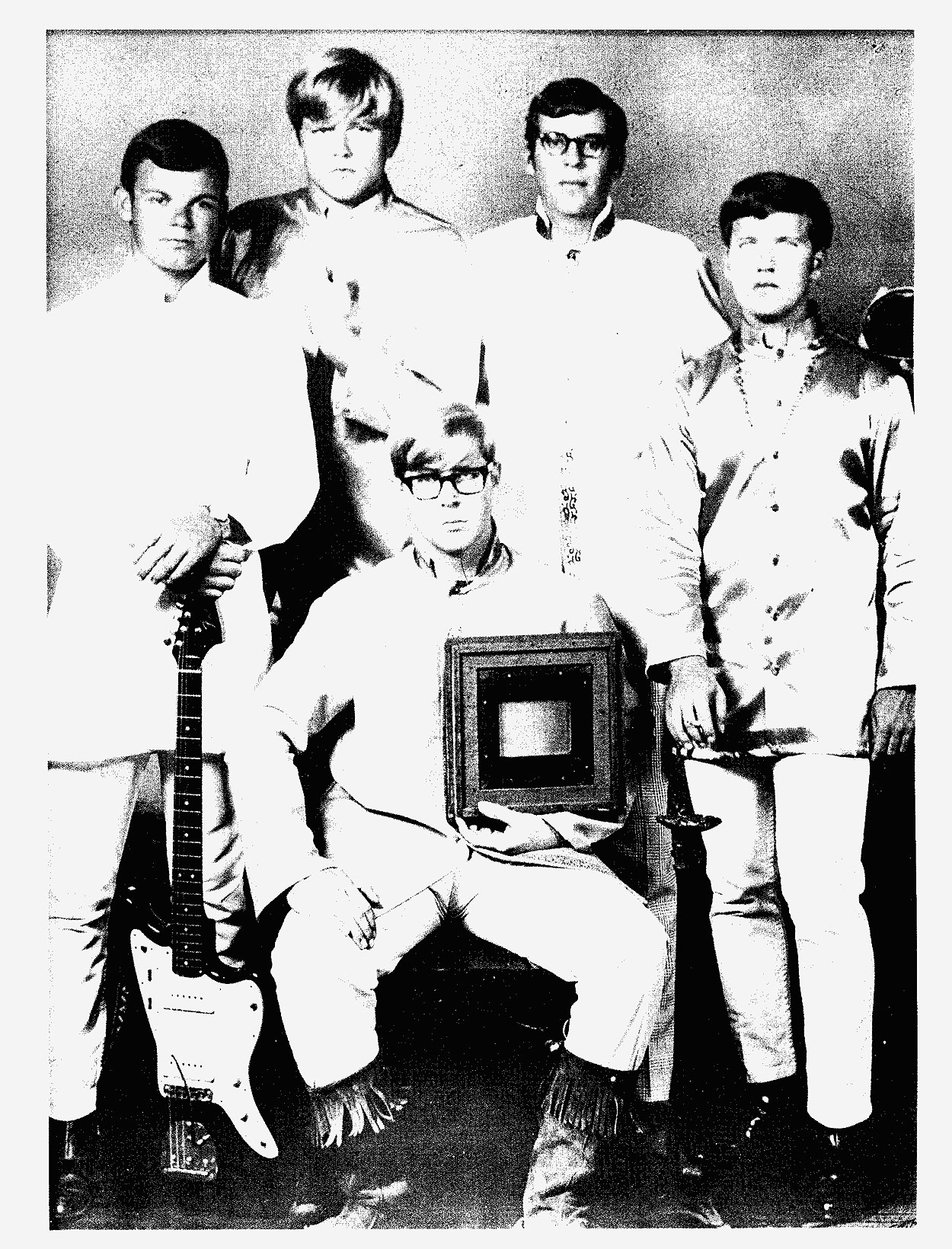 By 1967 The Bassmen morphed into The Candystore Prophets, shown here.
1967 Candystore Prophets: seated: Allison; L to R standing: Johnson, Easter, Feldman and Grant.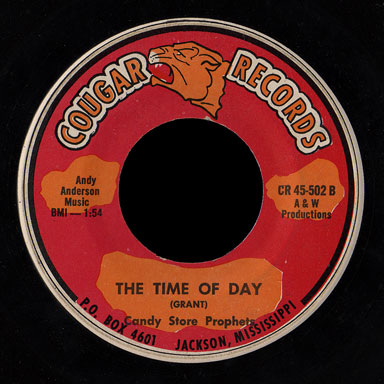 Biography continued...
The Bassmen continued to have success and then all the members entered college in the fall of 1966. The band went through some changes and morphed into The Candystore Prophets whose members were: Allison, Easter, Feldman and two new members- Jamie Grant and Tommy Johnson- replacing Gilmer and Rives and Hackney. This band continued to play around the Southeast throughout the college years. Everyone but Feldman graduated Auburn. Feldman graduated from U. of Alabama. Allison became a successful Opthamologist in Birmingham; Easter became a successful CPA, Grant became a corporate pilot, Hackney became an MD with a specialty in Pathology; Rives successfully helms his family construction company; Gilmer is a college level music teacher; Feldman is in management at BMI, the U.S. performing rights society.
Where are they now?
Here are a few recent photos: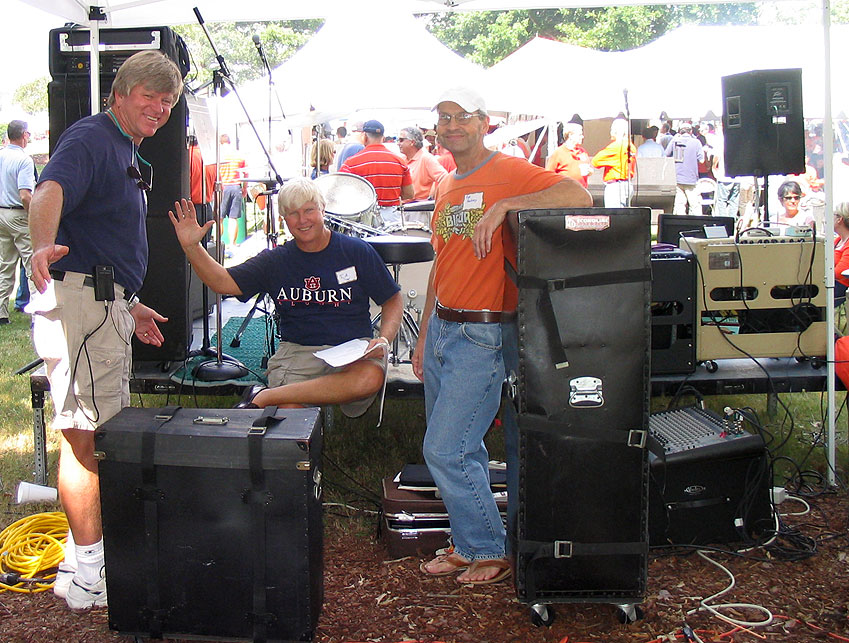 Hi War Eagle
That's Mike Easter standing on the left and Tom Allison seated, in the middle. The man on the right is Rob Hackney (thanks for the info, Doug Drew). Did anyone else notice that Tom Allison is seated in all of the pictures? :o)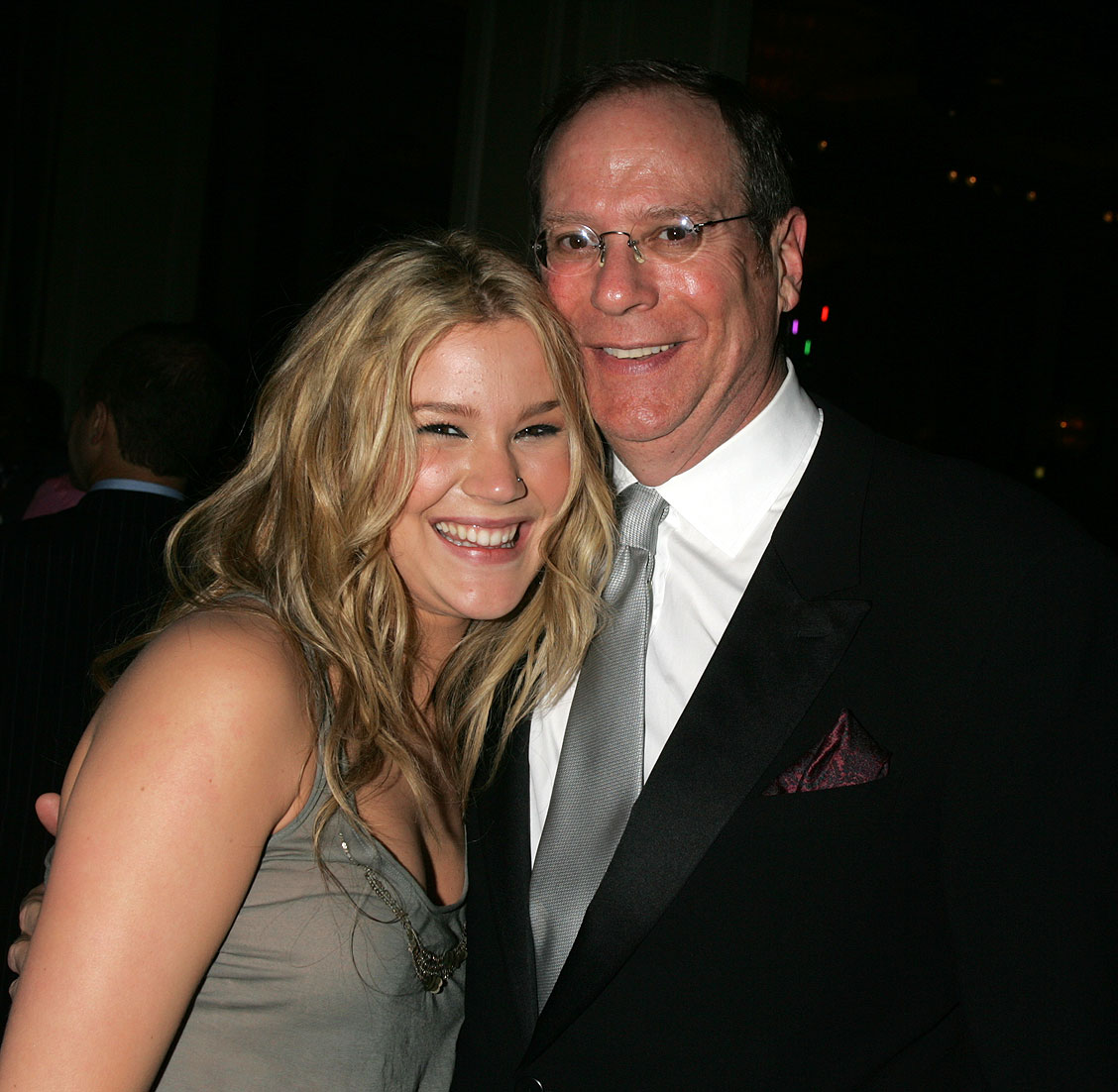 A recent photo of Charlie Feldman with Joss Stone, one of BMI's rising stars.
Photographs, Biography and Band Member names courtesy of Charlie Feldman, 2006.
Check out the band's website: The Bassmen courtesy Mike Easter
© DaveandAndy 2006