AVENGERS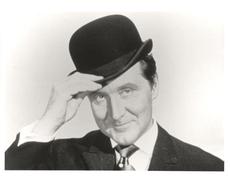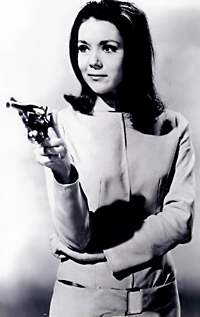 South Florida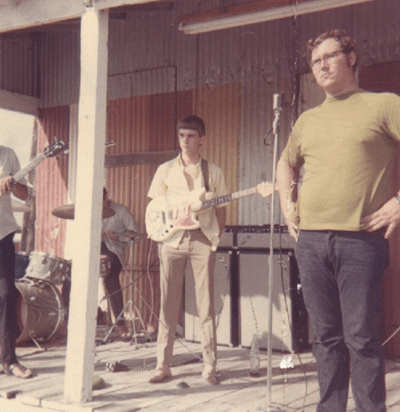 Personnel:
Keith Austin - Leader, Singer, Bass and Trumpet
Bill Rogers - Organ and Vocals
Glenn Faurot - Lead Guitar
Rex Thompson - Bass and Guitar
Keith Morabeto - Guitar and Keys
Ran Whitehead - Drums
Jake Russ - Keys and Trumpet
Brian McGann - Guitar
Dick Cullen - Drums
Dana Carrier - Bass
Mike Love - Drums
Rick Harvel - Guitar & Vocals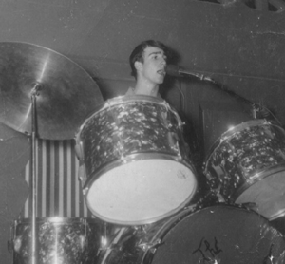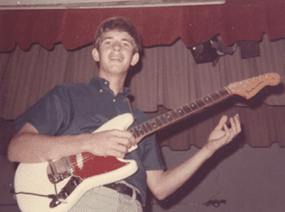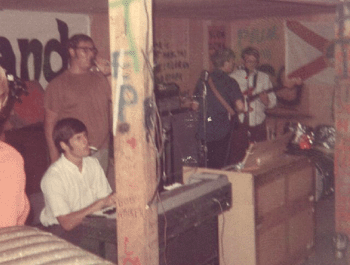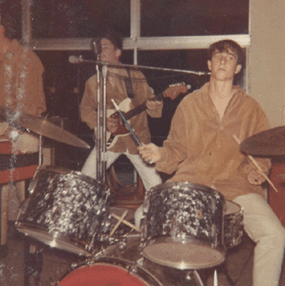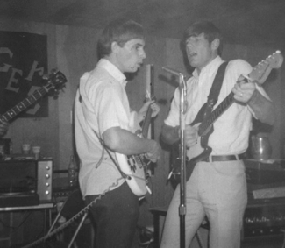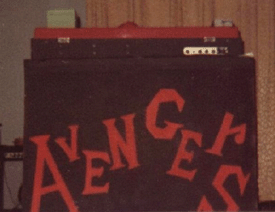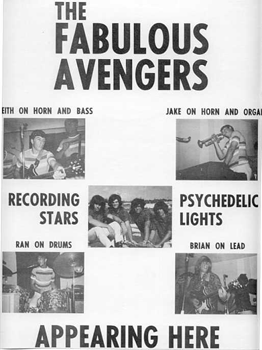 The band was formed in 1965 by Keith Austin as the Imperial Knights.
They didn't really get rolling until early 1966 when personnel changes and a great multitude of bookings rolled in. South Florida was a haven for places to play. There were High School Sock Hops and Teen Center dances in every city and hundreds of bars and clubs. They were always booked because they were a ballad/rock band and they drew the ladies with the ballads, and the lads followed.
In the final few years, the band morphed from a one night stand band to a weekly club band. The band played the famous "Porky's" (in fact the last band to play there), The Rick Shaw television show a couple of times and the National Enquirer 20th year celebration. The band also opened for Lovin Spoonful, Momma's Boys, Razors Edge, Syndicate of Sound and Young Rascals. Two trips to the Bahamas. The band once played 93 nights in a row at a place called LaFlame Lounge, and got a dollar a head and had to play as long as 10 people or more were in the club. Because of the Viet Nam War, as fast as they got a complete group together, someone was gone, drafted or enlisted. Over time there were 40 different members, not to mention some who came and went, many times.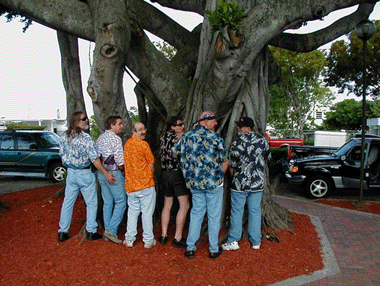 Seeing a man about a job!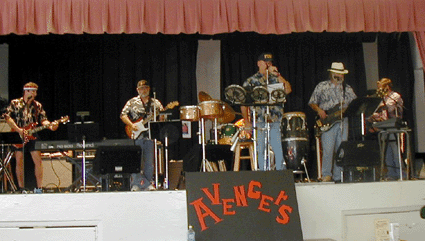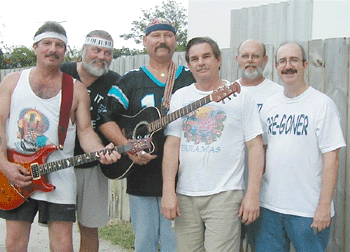 Influences:
Turtles , Gary Pucket , Jay and the Americans , Kinks , Rascals, Stones and Paul Revere
Setlist Sample:
Young Girl , Time Won't Let Me, Hey Little Girl , Just Like Me , Turn Around Look At Me, Goodnight My Love, You Baby, Till the End of the Day, All Day And All Of The Night, Ferry Cross the Mersy, Mr. Tamborine Man, Lonley Bull and Tequila
Equipment:
Matching Silvertone Amps, Two Fender Mustangs, Gibson EBO Bass, Farfisa Compact and Ludwig Drums
Rehearsal Space:
A room on the back of Austin's Hardware, on the RR tracks
Band Vehicles:
Seats stripped out 53 Chev Bel Air and 2 GTO's
Best Gig:
Opening Band for Hullabaloo (TV Show) with the Turtles
Gig from Hell!:
The Shamrock Club ! ! The story is, we started out the morning in Miami recording our record. On the way back (50 miles) , one vehicle quit and had to be left on the side of the road, all people and equipment transferred to the other vehicles. We had a gig to open for Lovin' Spoonful then drive 20 miles to open for The Mommas Boys and then drive 30 miles to do a Grand Opening of the new Shamrock Club and no customers showed up. Four setup and tear downs on one day, all for free.