STRIKING RESEMBLANCE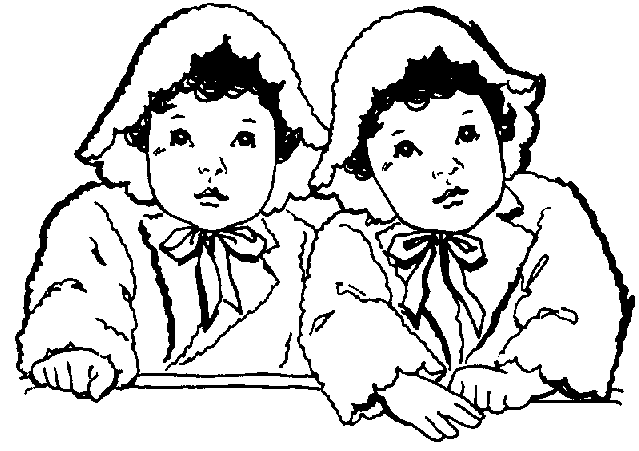 Update:

Brunswick's "The Striking Resemblance" has done a few reunion shows since 2010. In fact they have another one this May with a rehearsal in March. Rhonda, of Brunswick's "Rhonda and the Chessmen", has joined the group and they have adopter her as an honorary Striking Resemblance member. She and original Striking Resemblance bass player and founder Mel Dixon had played as a duo for several years.

Click on the following songs to hear Striking Resemblance:
(Tunes courtesy Ken Faulkenberry)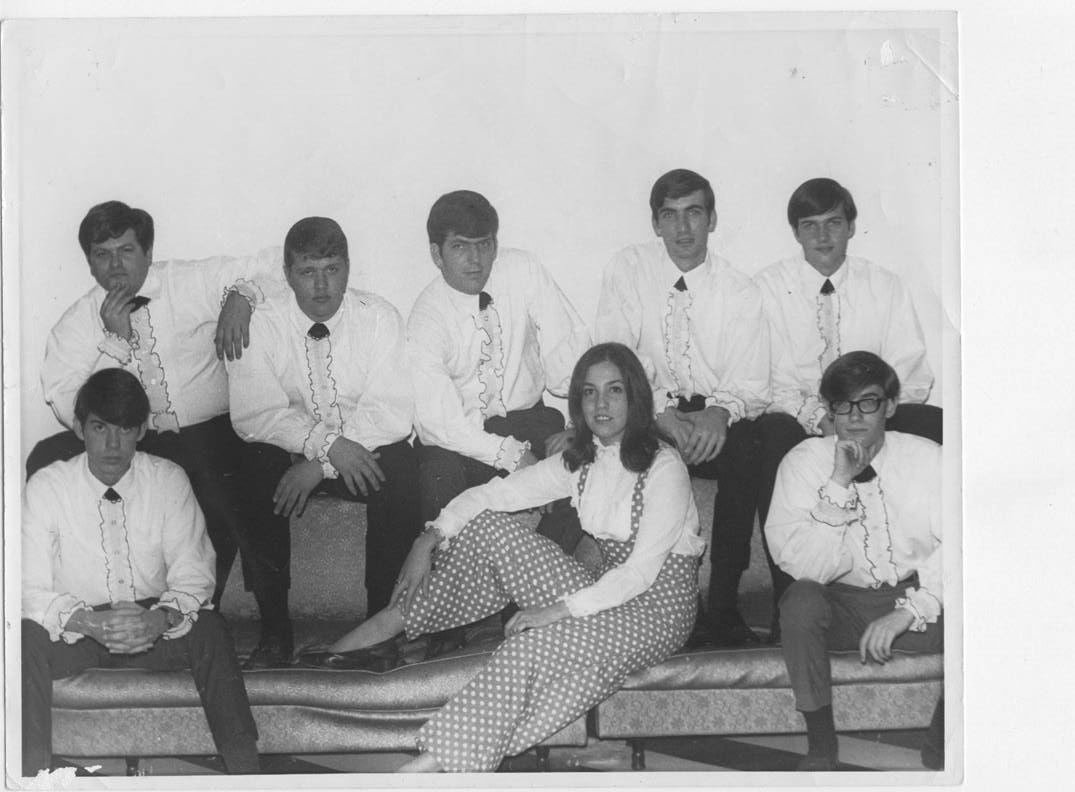 Brunswick, GA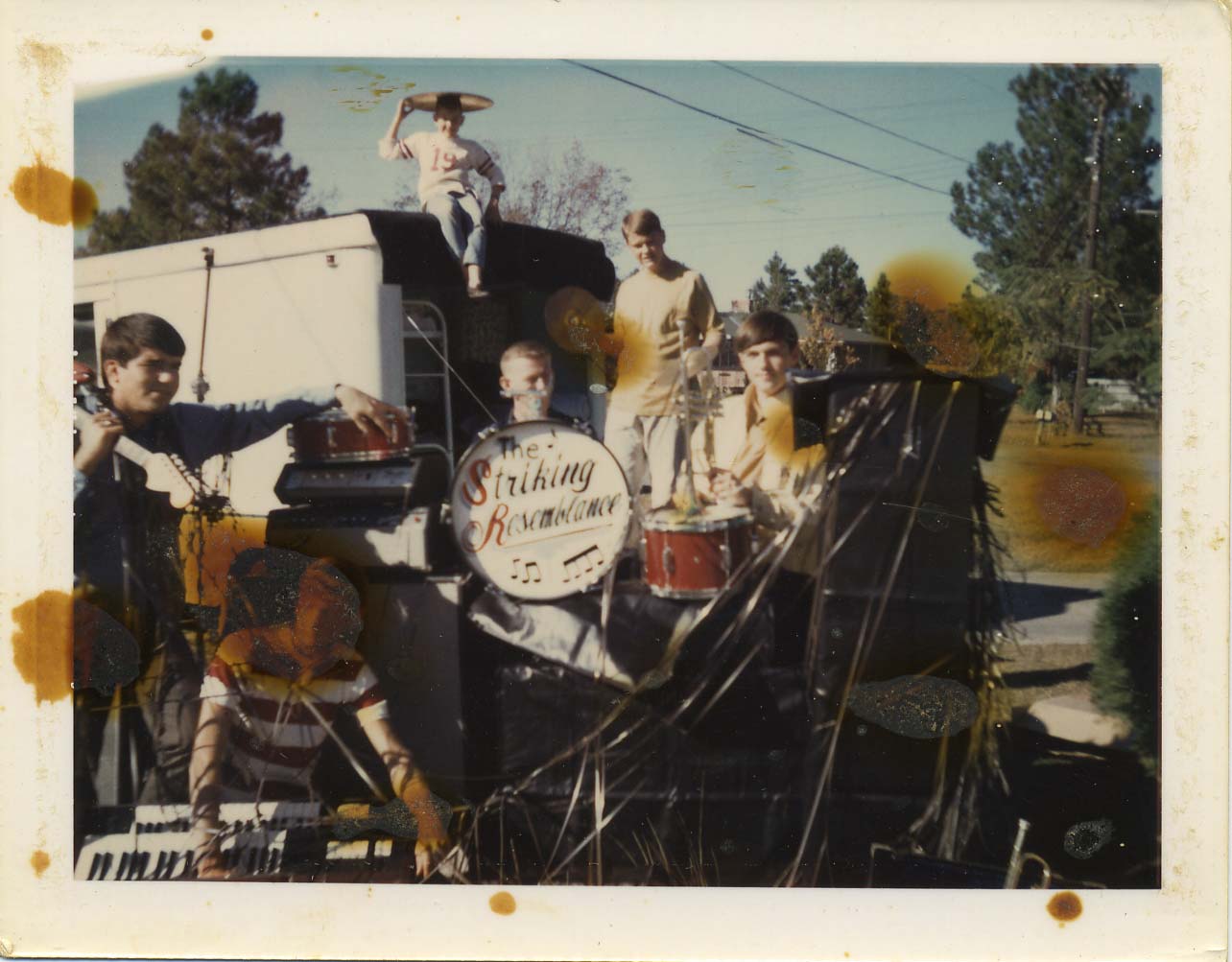 Photo was taken at a load up for a gig. Included are band members Denny Silva with guitar over shoulder, Bob "Bump" Walters with keys, Steve Bryant with hand on horn on tom. The rest are various neighborhood kids and brothers of band members helping us load. Note the artistic draping of open reel tape accross the gear (deep) and the bass drum head hand painted by the famous J.J. from L.A. commercial sign painter (classic). The vehicle is a 1956 US Mail truck modified into a band van.
(Editor's note: The Mail truck as a band van is a nice touch, the only one I know about, and having the bass drum head painted by J.J. from L.A. is brilliant!)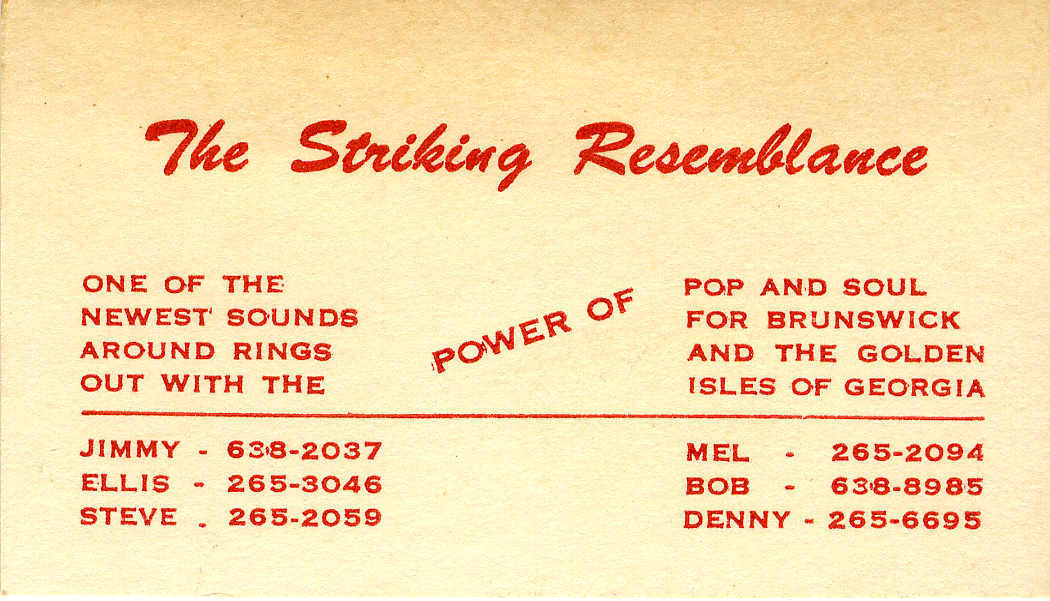 Cool business card with every band member's number for contact. These guys wanted some gigs!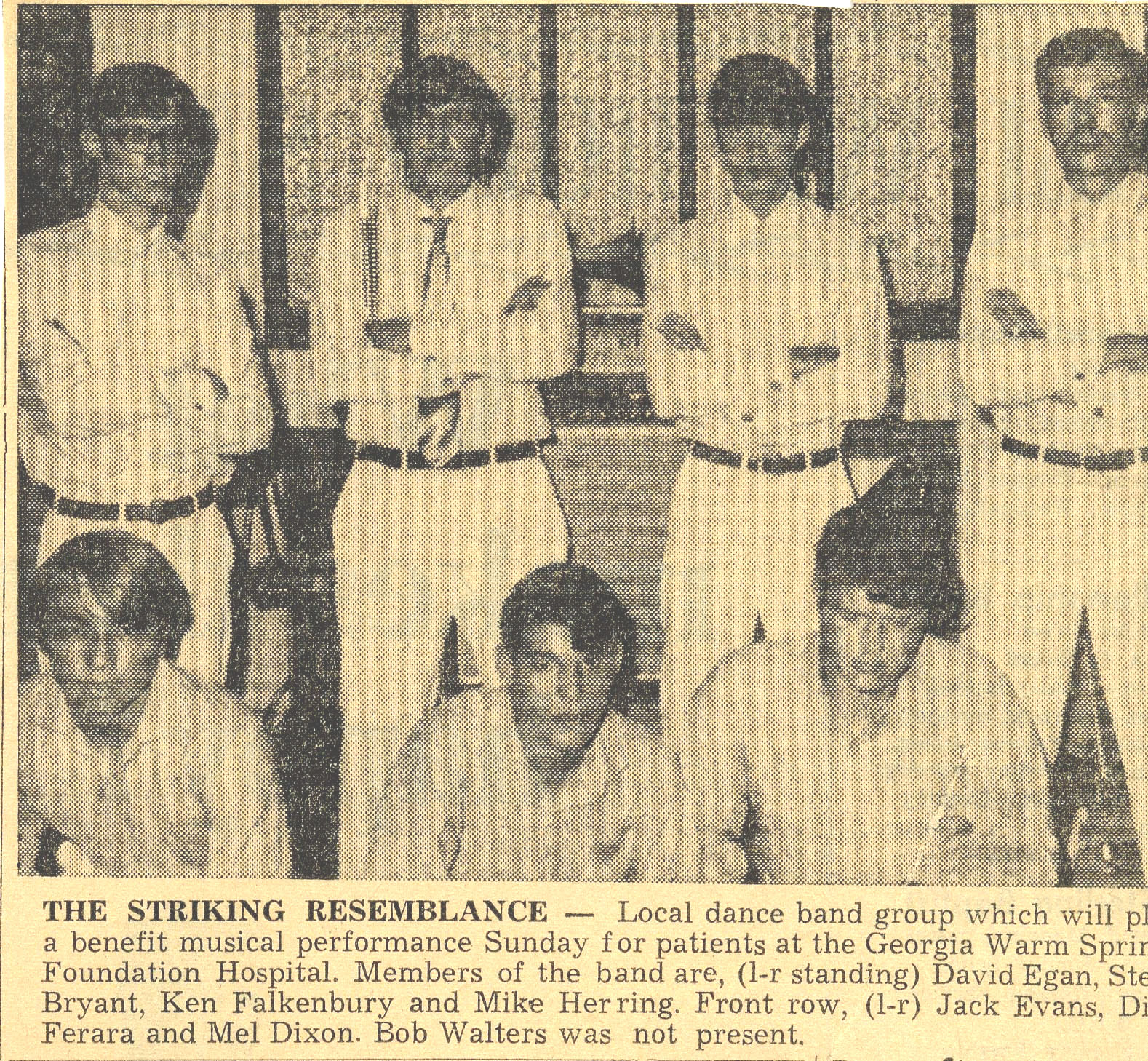 A press clipping from a story of the Striking Resemblance performing a benefit for Georgia Warm Springs Foundation Hospital. Warm Springs is famous for it's association with President Franklin D. Roosevelt and the work done for polio patients.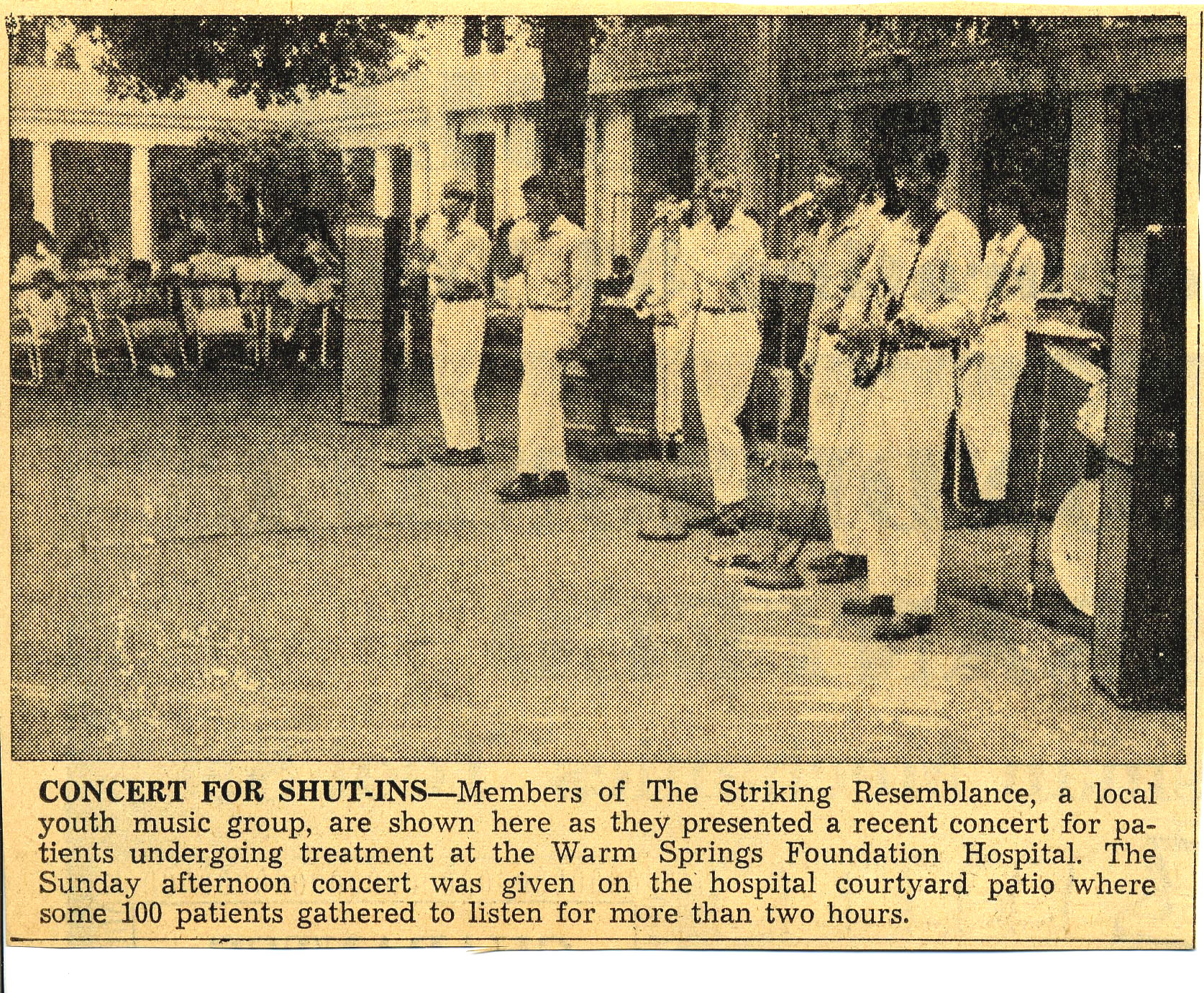 Another press photo showing the band performing live at Warm Springs Hospital.
Newspaper images are from a later phase of the band about a year later. Outdoor summer gig finds band with ties uncharacteristicly removed.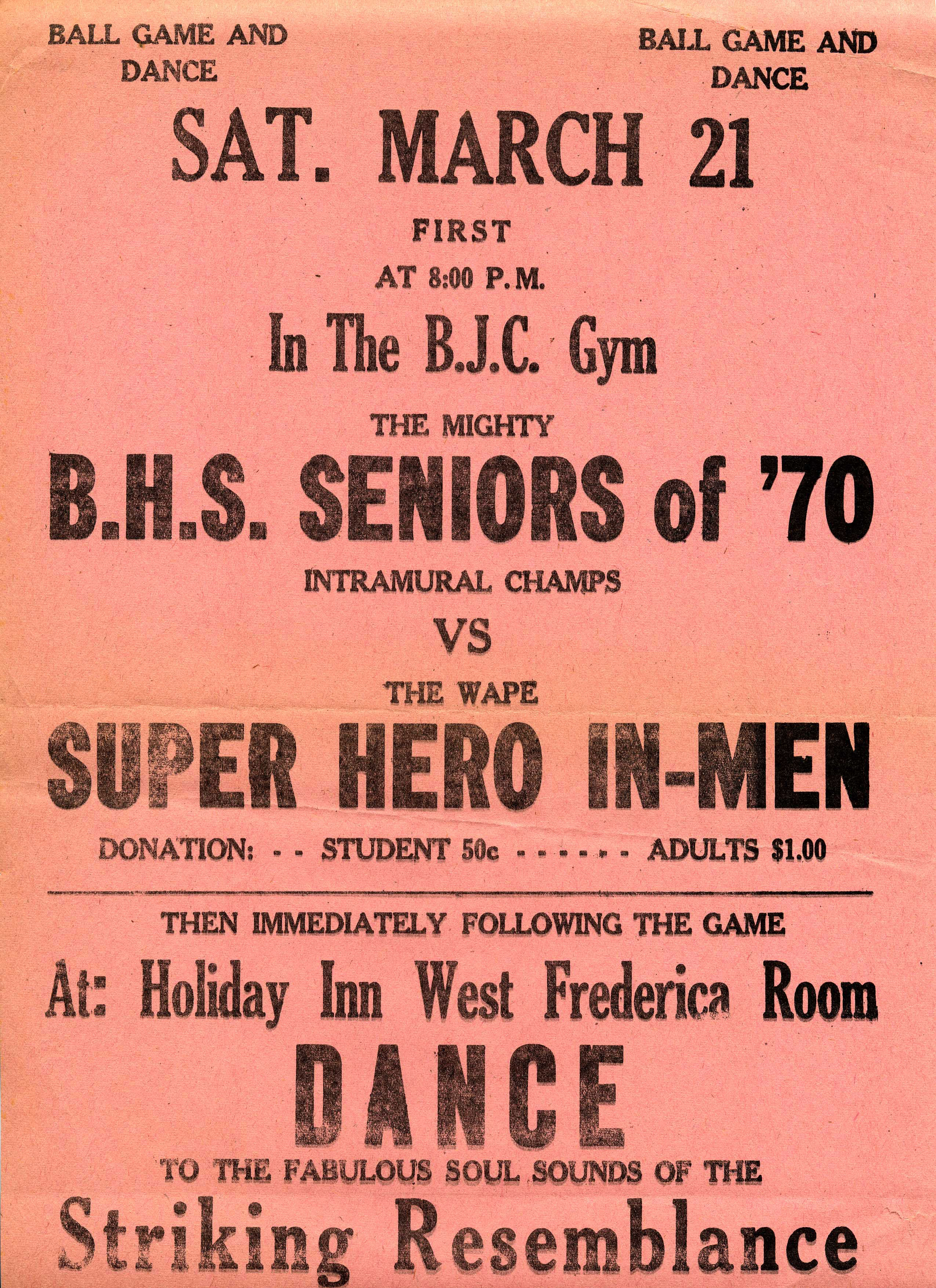 Photos, Business Card, Poster and Press Clippings courtesy of Steve Bryant - 2005.
Thanks Steve, this is great stuff!
The band also recorded an album called "Suitable for Flushing". It was recorded live without an audience in The Sky Room on Jekyll Island, GA in August of 1970, the bands last performance as a group. Members were:
Steve Bryant drums, vocals; Mel Dixon trumpet, vocals; David Egan organ, vocals; Jack Evans trumpet, vocals; Ken Faulkenberry bass, vocals; Dino Ferrara lead vocals; Mike Herring lead guitar, vocals; Jimmy Sellers trombone, guitar, vocals (courtesy Ken Faulkenberry)