THE LORDS OF LONDON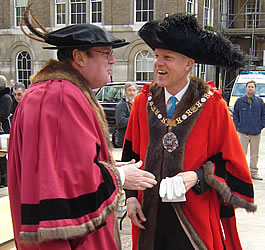 Douglas, GA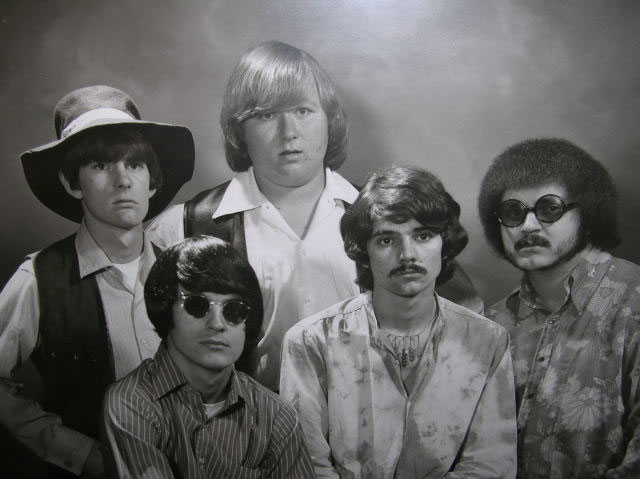 AKA: The Lords of London
Billy Folsom in the hat, Troy Blasingame in the shades (remember him from The Jaguars?), Mickey Thomas, who later joined Jefferson Starship, Billy Corbi on the right with the tinted round lenses was also in The Jaguars, and Bob Hutchinson in the back played bass. Check back soon for a terrific story about Bob's bass!
Billy Folsom is the guitarist, Troy the drummer, Billy Corbi the keyboard man and Mickey the vocalist.
Above Photograph Courtesy of Bill Folsom 2005.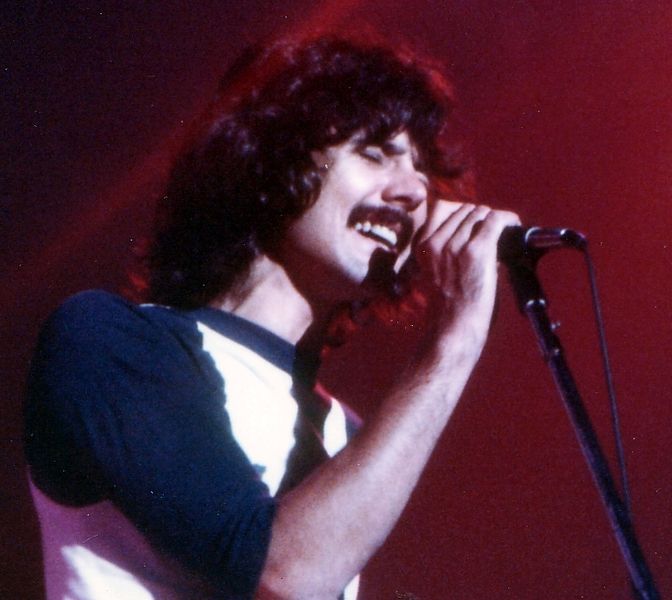 Mickey Thomas, 1977
After playing with numerous local bands in the Valdosta, Ga. area, Mickey Thomas went on to gain fame with the Elvin Bishop Band and later with Grace Slick and the Jefferson Airplane. Mickey is not the driving force behind Jefferson Starship.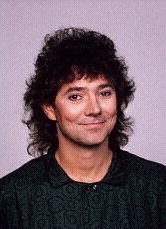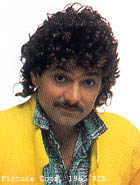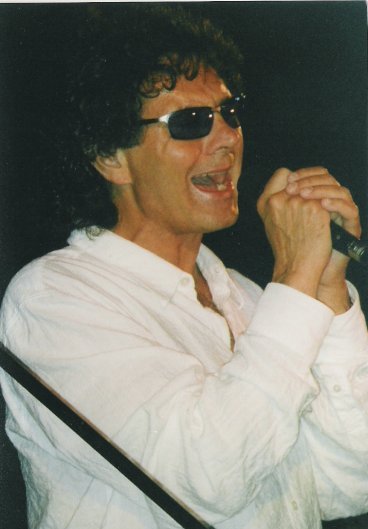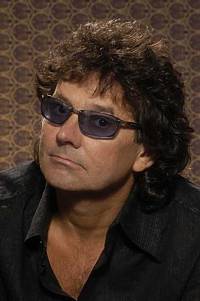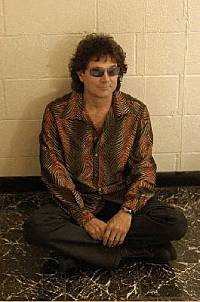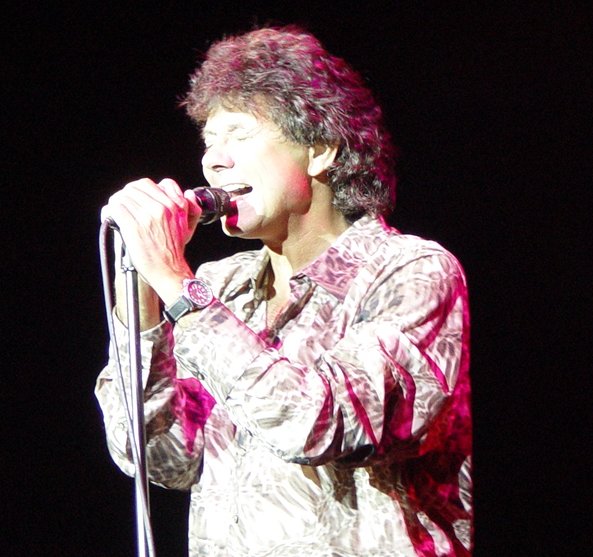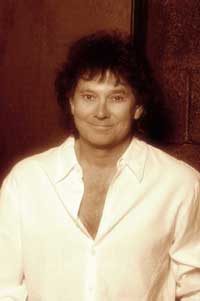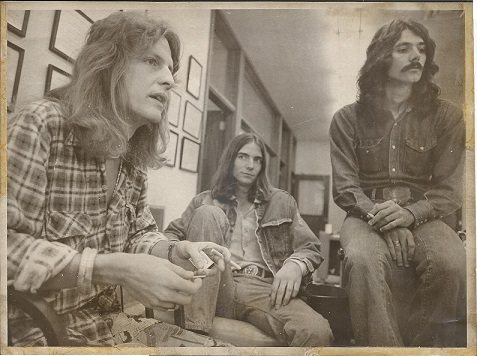 Mickey with one of his early bands, The Jets, in Valdosta, GA.
Another Mickey Thomas band
Little Gadget and the Soulful Twilites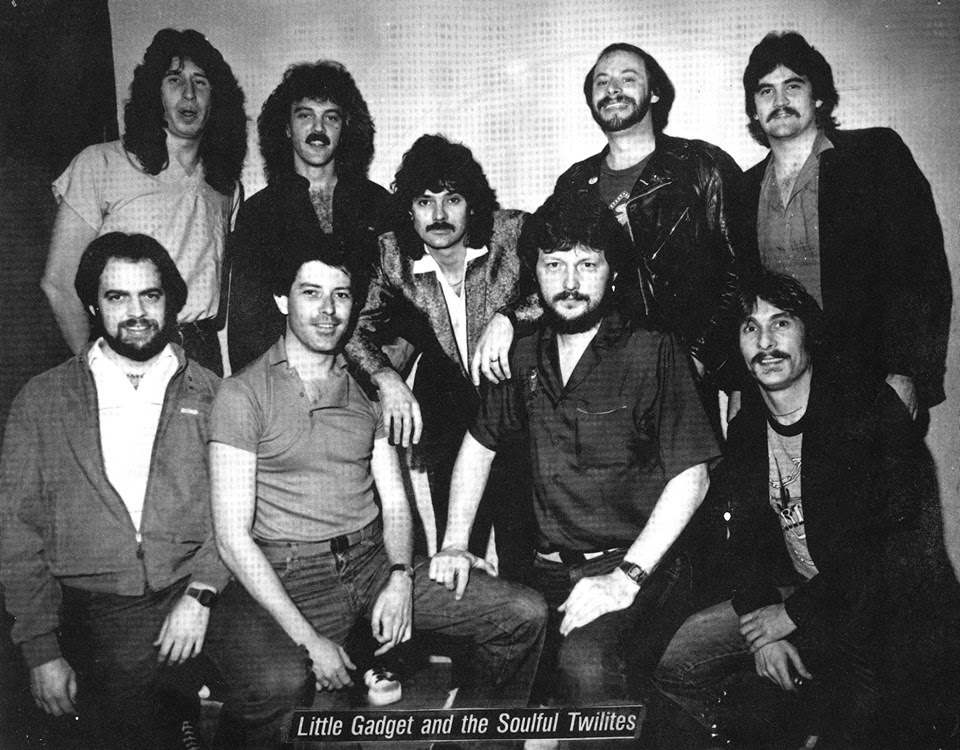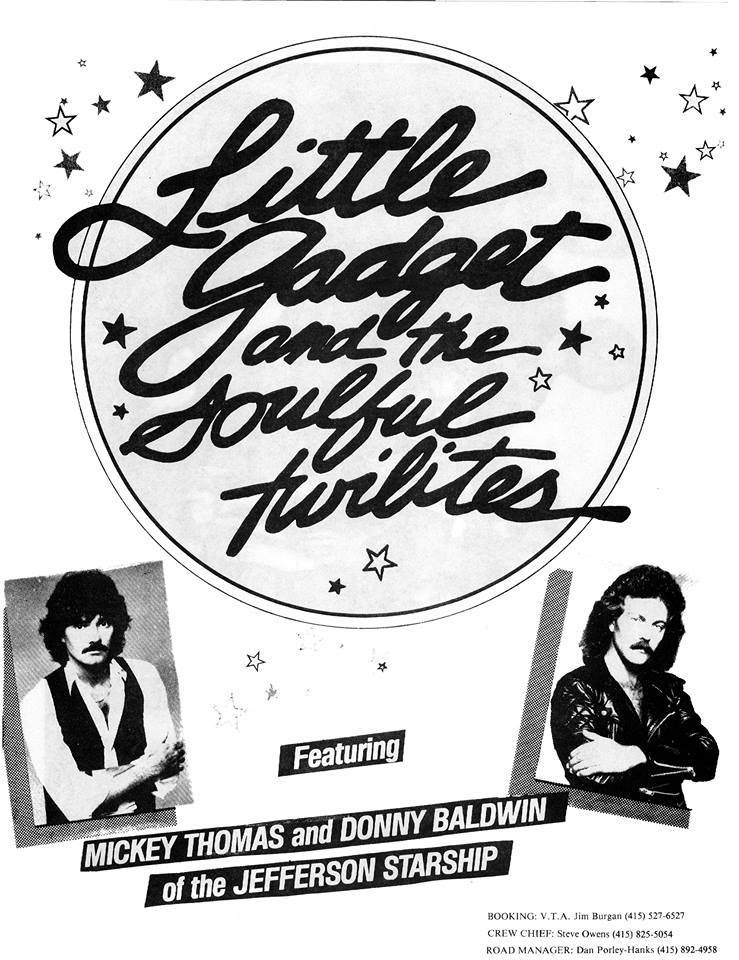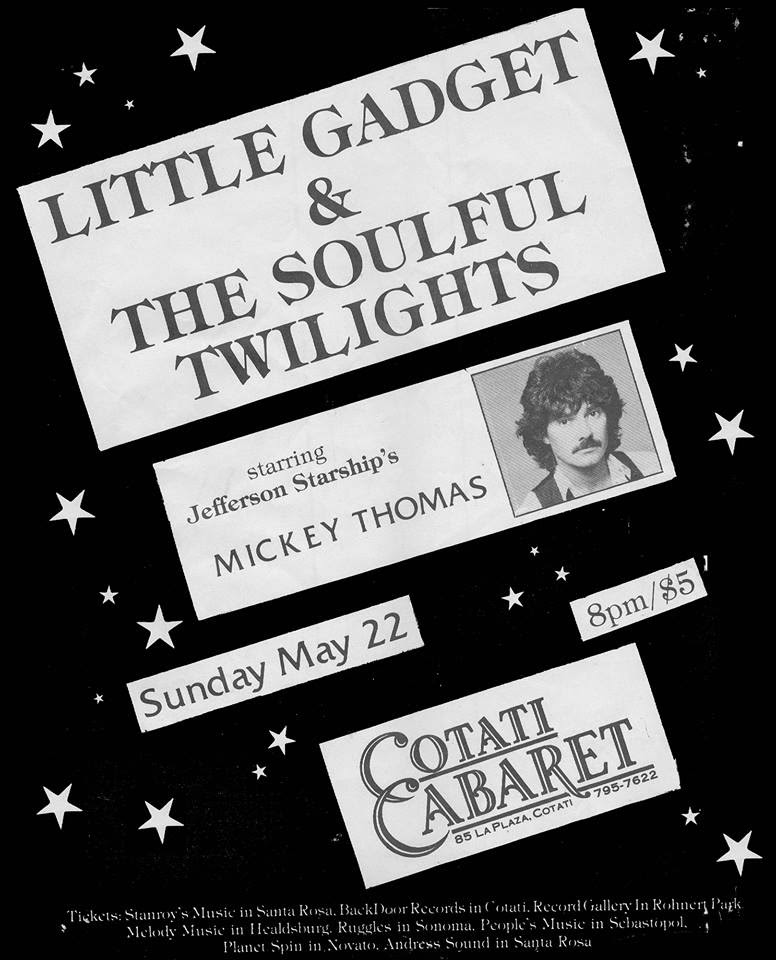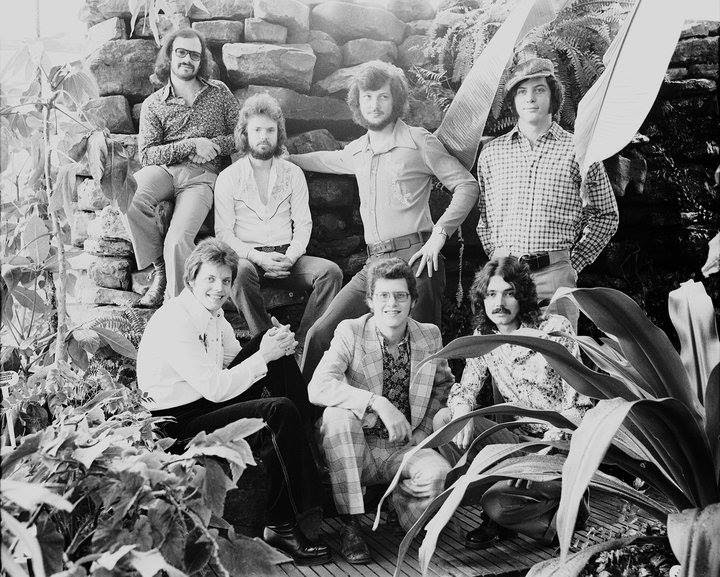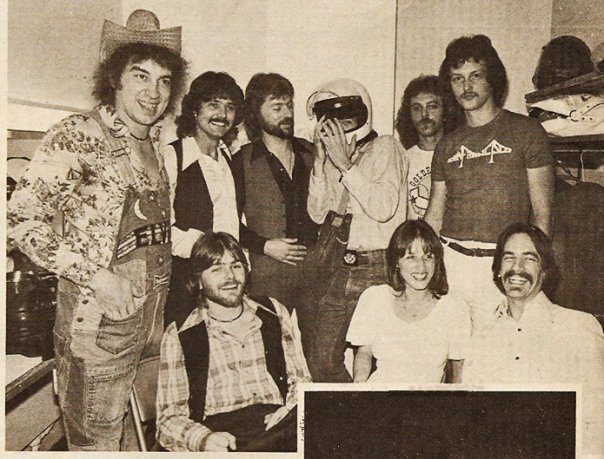 Mickey's first big break with the Elvin Bishop Band
---
Below Photographs Courtesy of Darryl Wood 2005.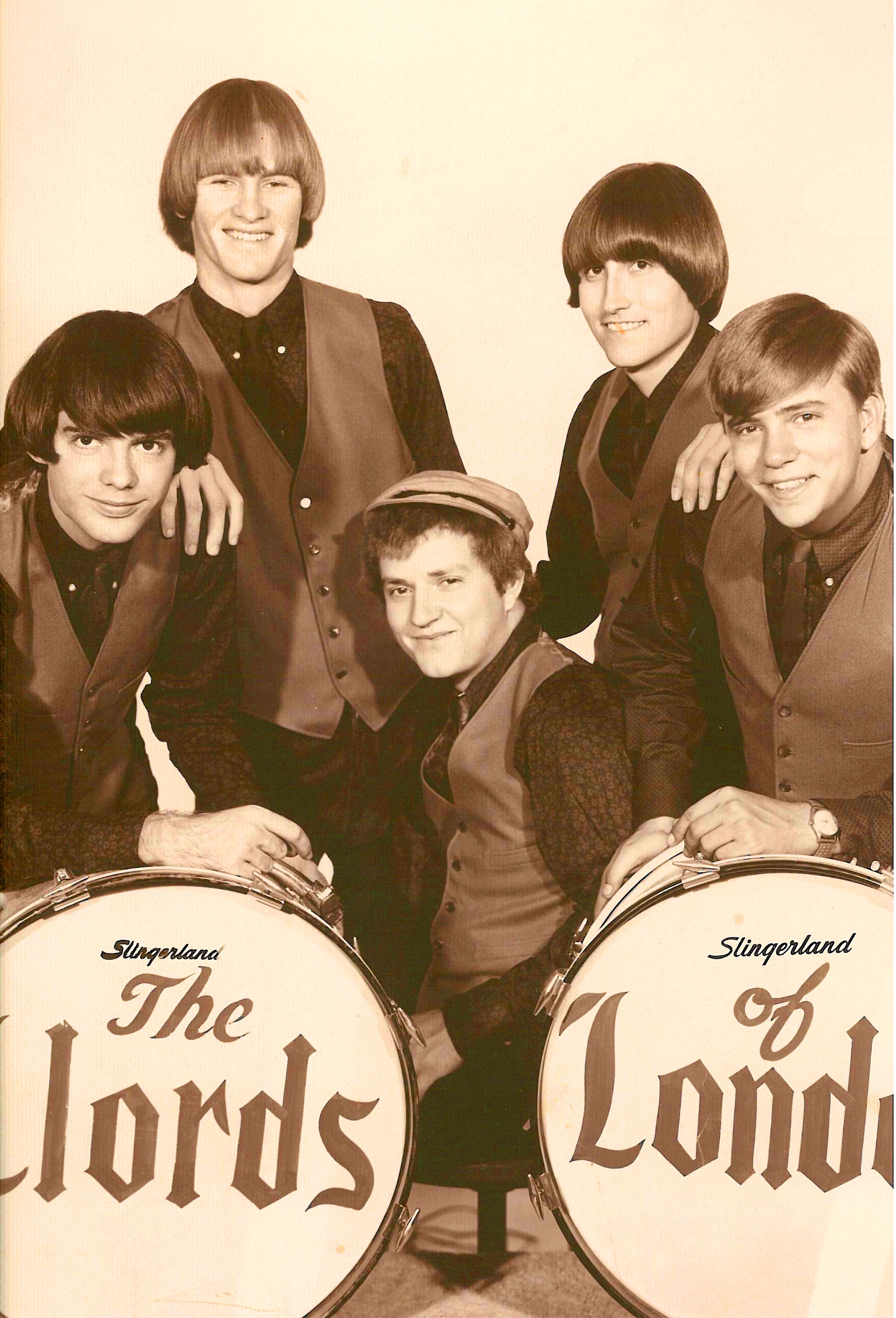 LlordsofLondon - This is a picture of the original group. Left to right, Donnie Pulley, Darryl Wood, Billy Corbi, Dan Vickers, and Billy Reeves.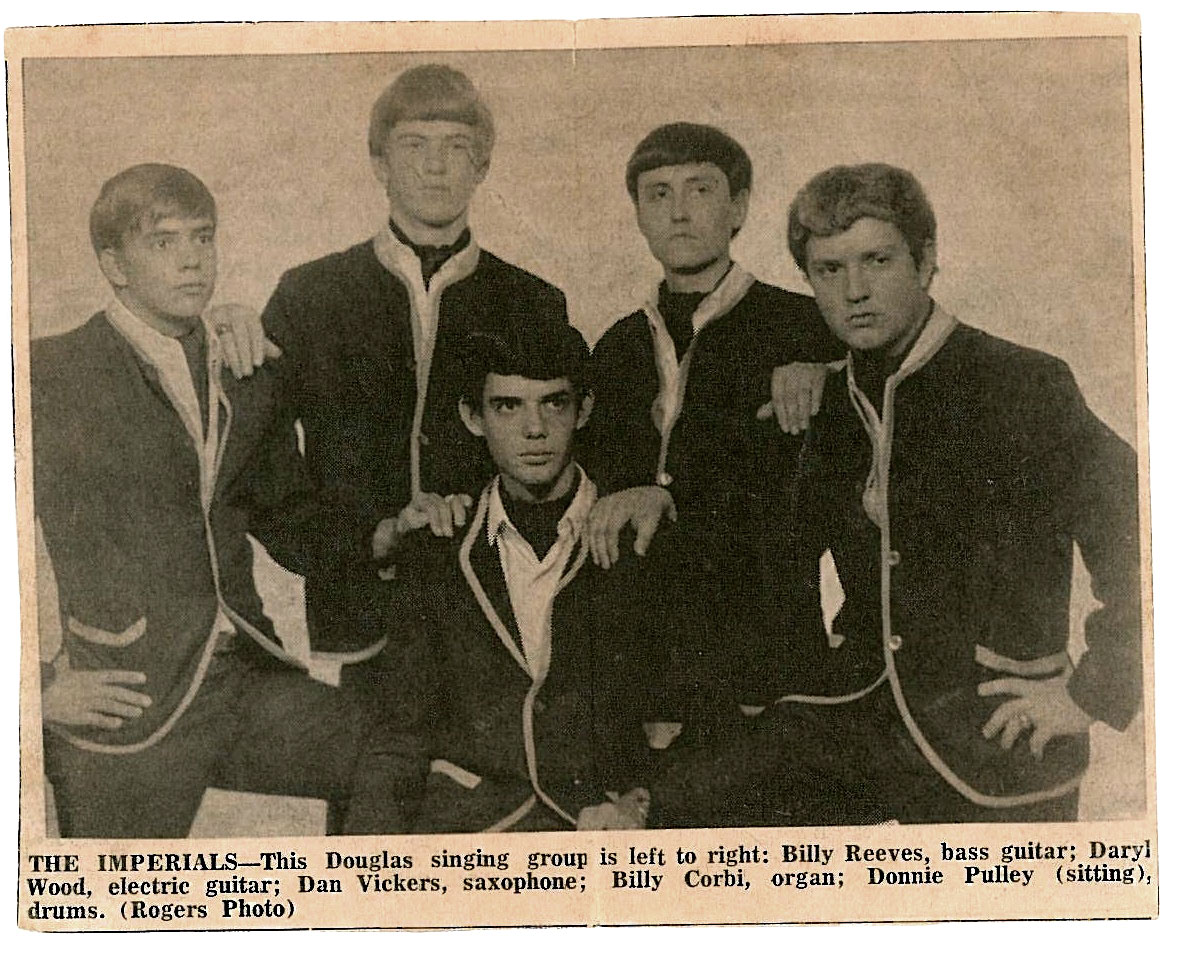 This is a picture of the group when we were the "Imperials." Left to right, Billy Reeves, Darryl Wood, Donnie Pulley, Dan Vickers, and Billy Corbi.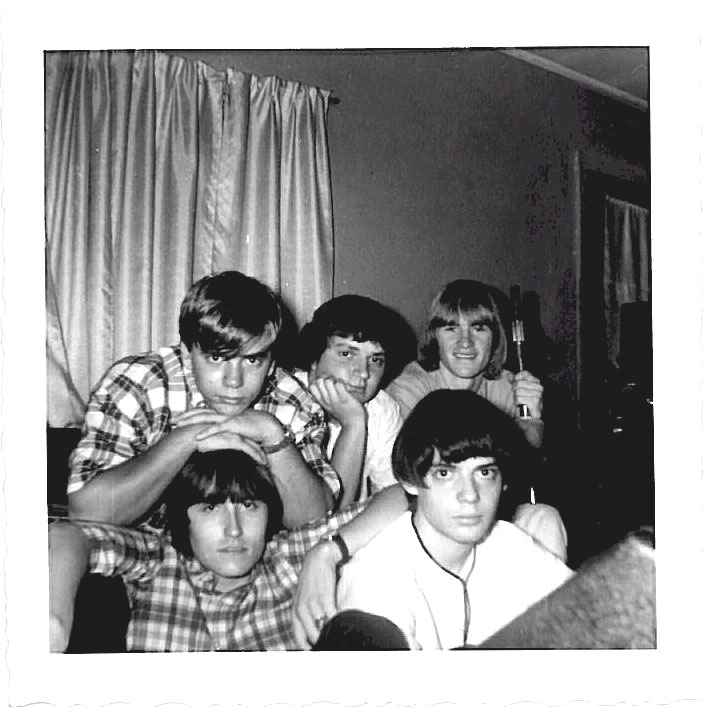 This is a picture taken at the home of Darryl Wood in Douglas, after a practice session. Back row, left to right, Billy Reeves, Billy Corbi, Darryl Wood, front row, left to right, Dan Vickers, Donnie Pulley. Excellent picture!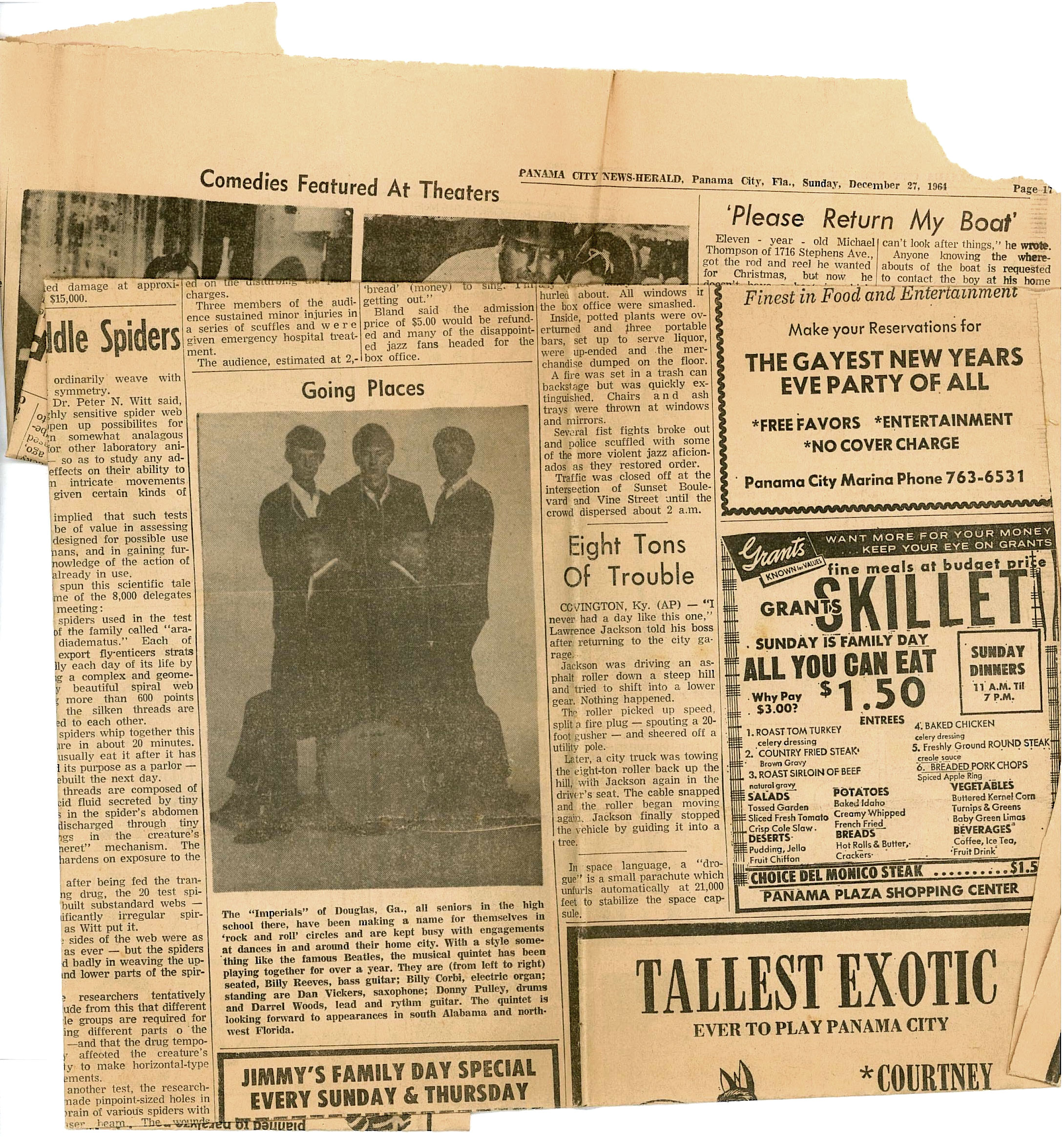 This is a picture of a newspaper article in the Panama City Florida Herald, Sunday, December 27, 1964 edition. We were playing at a club called "Chuck and Eddies." We were filling in for a week while the house band, "The James Gang" were on the road.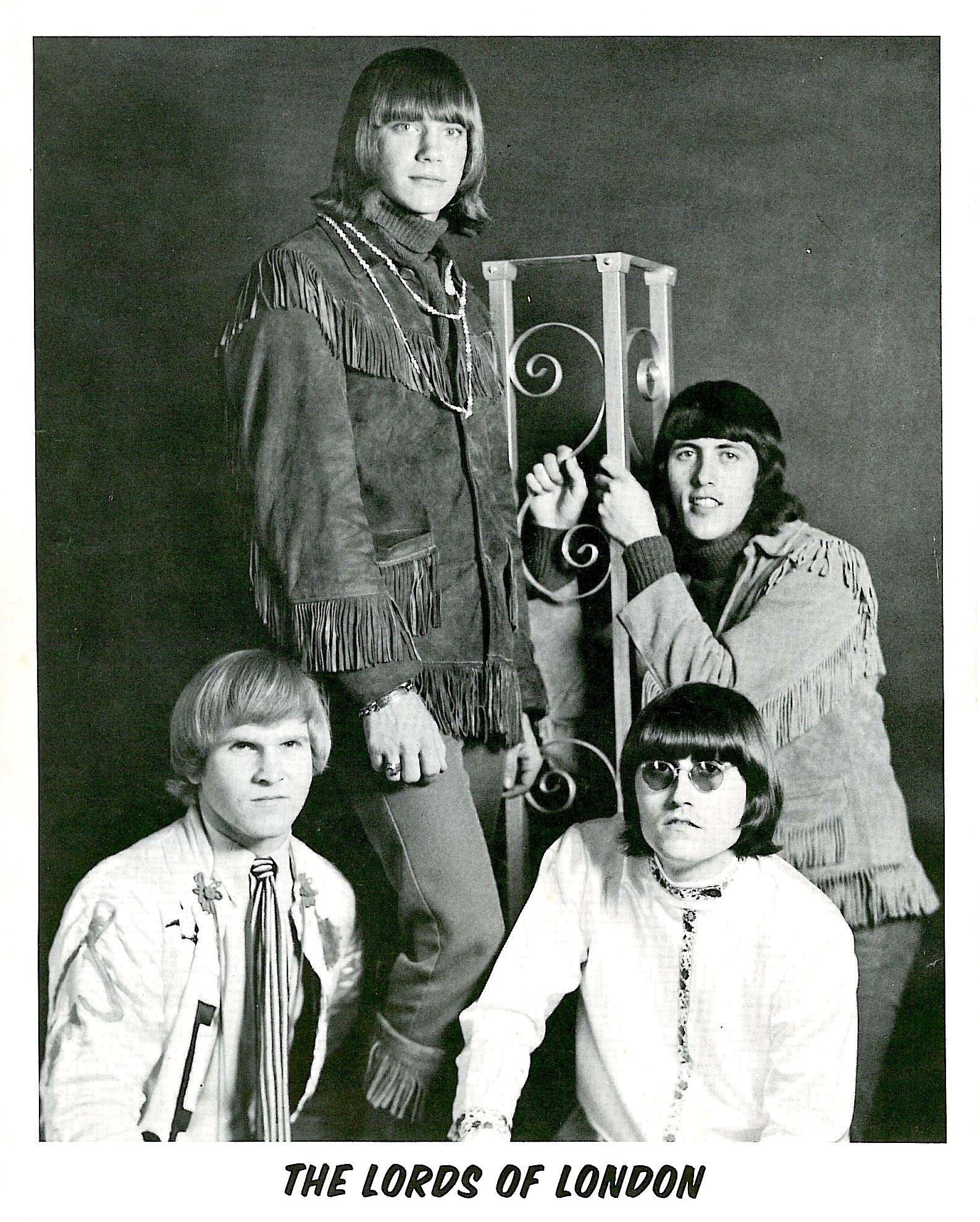 This is a picture of the Llords of London after Billy Corbi and Darryl Wood were drafted. The only original member of the group at this time was Dan Vickers. Gary Vickers replaced Darryl on guitar and now owns Vickers Music in Douglas. The other two are John Faircloth and Hayward Fowler. Thanks to Bob Ritter for identifying those two band members!
We were saddened to learn of the death of John Faircloth, the drummer for The Lords of London, who passed away 27 December 2007.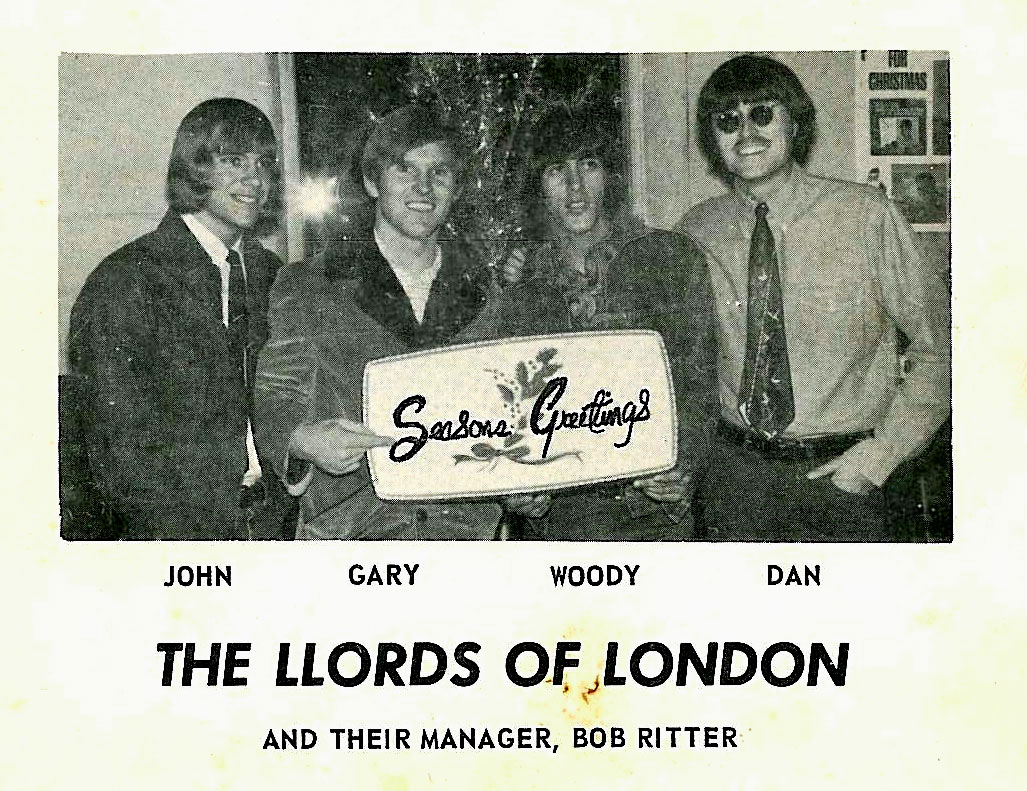 This is a Christmas card of the second group, John Faircloth, Gary Vickers, Woody and Dan Vickers.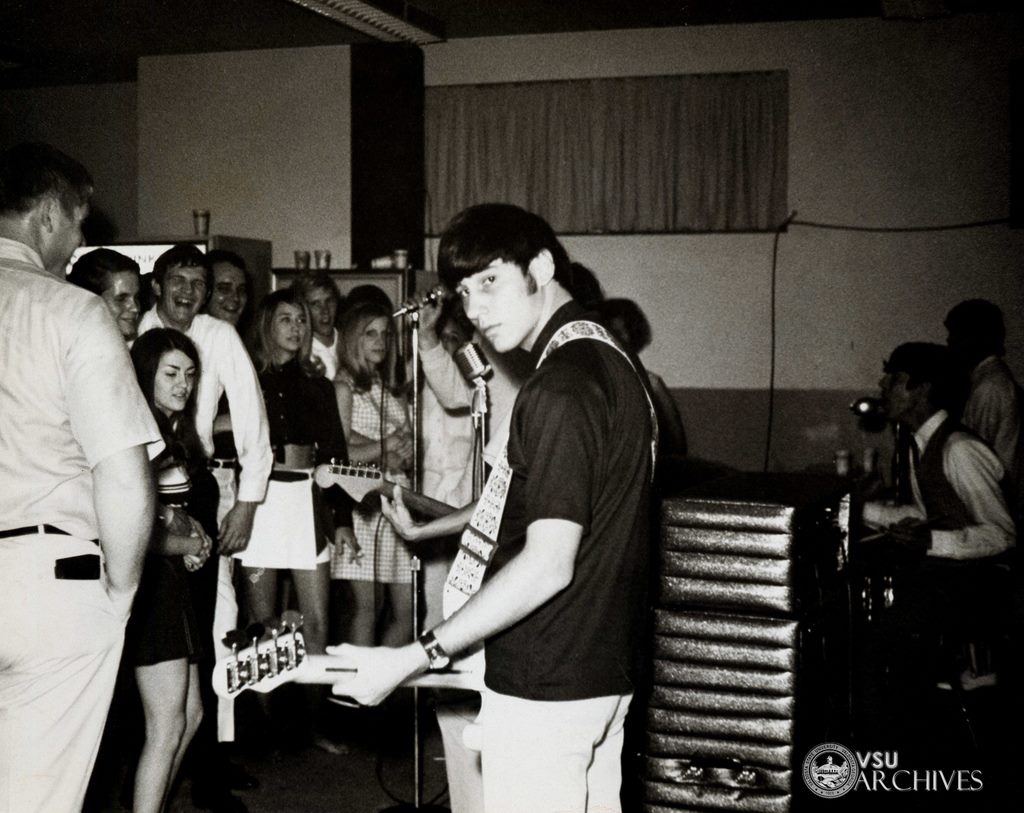 The band plays to a crowd in a small room at Valdosta State College, circa 1970. Note the Custom amp behind the guitar player. Members were Billy Folsom, Troy Blasingame, Mickey Thomas, billy Corbi, Bob Hutchinson. Band was from Douglas, Ga. and formerly known as The Imperials.
Pic and info courtesy Idella Moore.
© 2008 DaveandAndy