THE DALTON GANG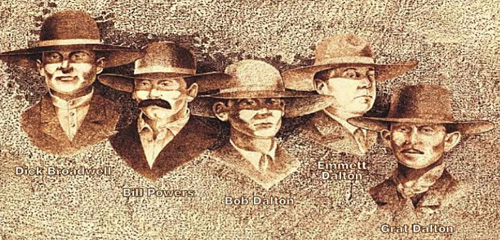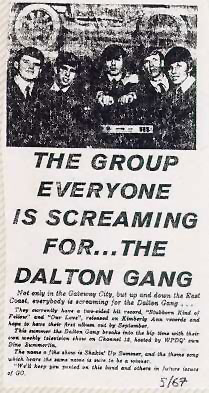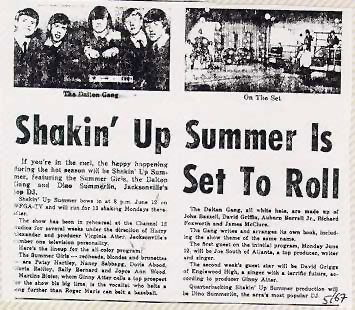 The paper clipping is difficult to read, but it looks like the members of the Dalton Gang were:
John Bazzel, Auburn Burrel, David Griffin, James McClure and Richard Foxworth
The Band Member Names have been corrected as reported by Michelle. Thank you Michelle!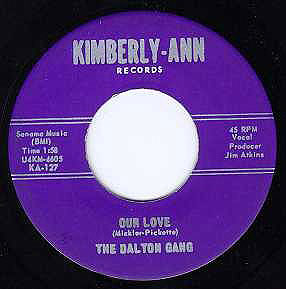 A 45 RPM Single, "Our Love" on the Kimberly-Ann" record label.
Hey Fans! Great new info on The Dalton Gang from Jim Faircloth. Thank you Jim!
"The Dalton Gang was managed by Dino Summerlin, a close friend of mine who used my south Georgia connections to book the "Gang" and "The Woods" teen club in Tifton and other venues in south and middle Georgia. The flip side of the Dalton Gang's single that you site features was "Stubborn Kind of Fellow" which garnered many times more requests from my listeners than the "A" side. (I was a disc jockey in Georgia and Alabama from 1962-1971 before finding a career in cable television.)" - Jim Faircloth
The Dalton Gang was from Jacksonville, Florida and had connections to WAPE.
Here are a couple of shots of Jim and Bobby Goldsboro (from Dothan, AL.)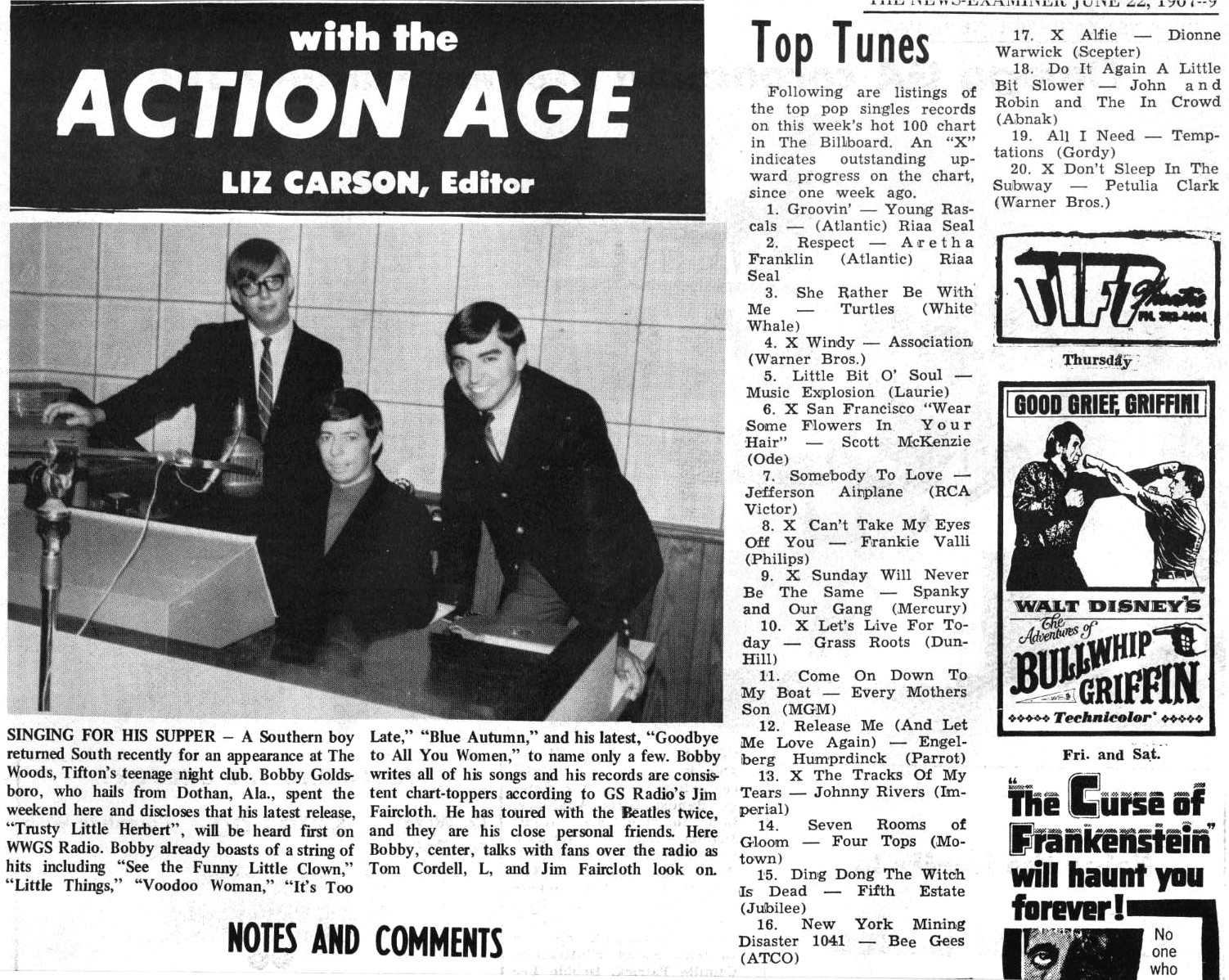 Above - Left to Right: Tom Cordell, Bobby Goldsboro and Jim Faircloth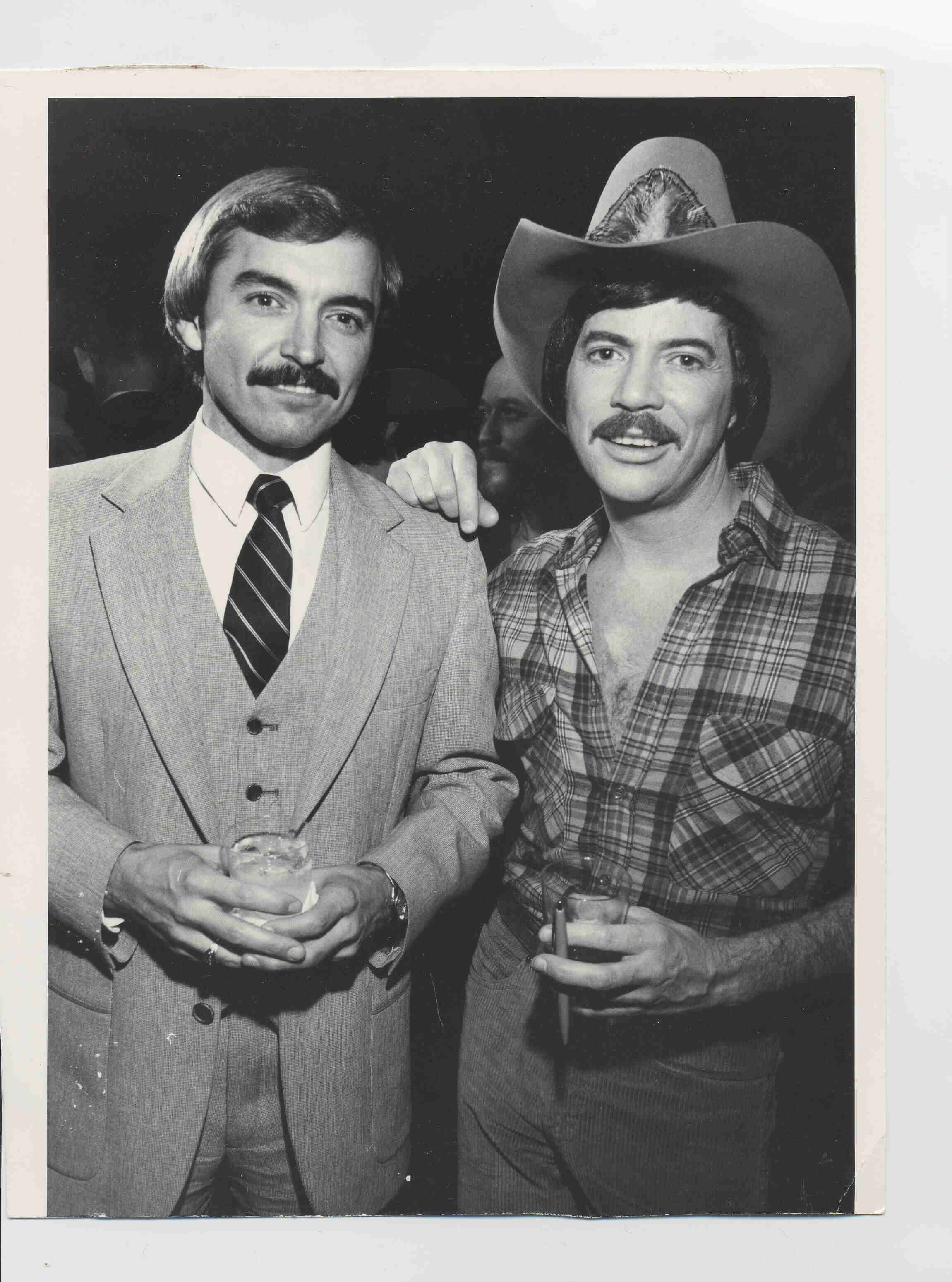 Jim Faircloth and Bob Goldsboro
© DaveandAndy 2008