THE CRUSADERS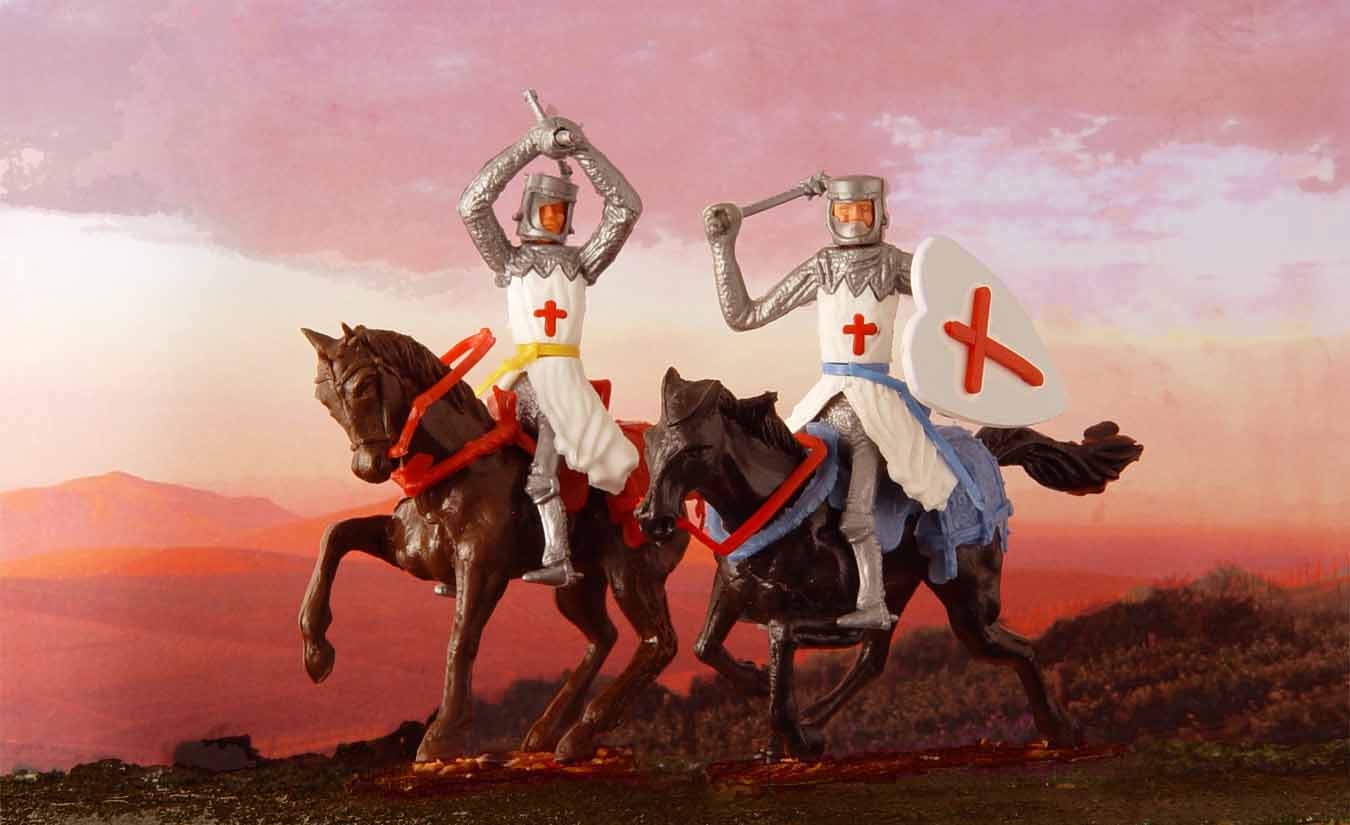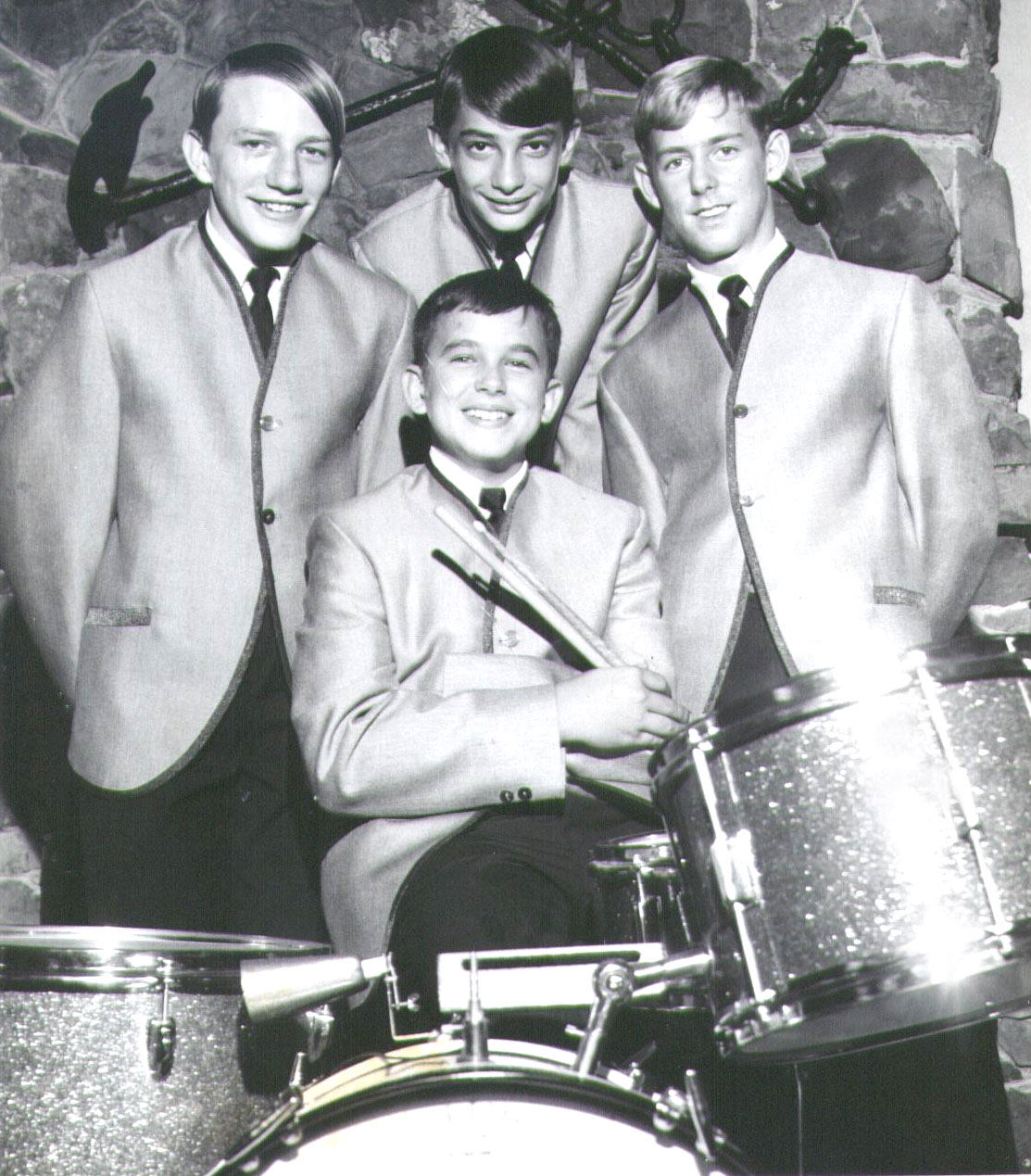 That's Tom Williamson on the left, Louie Van Dora in the middle, Greg Ogles on the right.
The Drummer is Mike Pierce. These guys started young!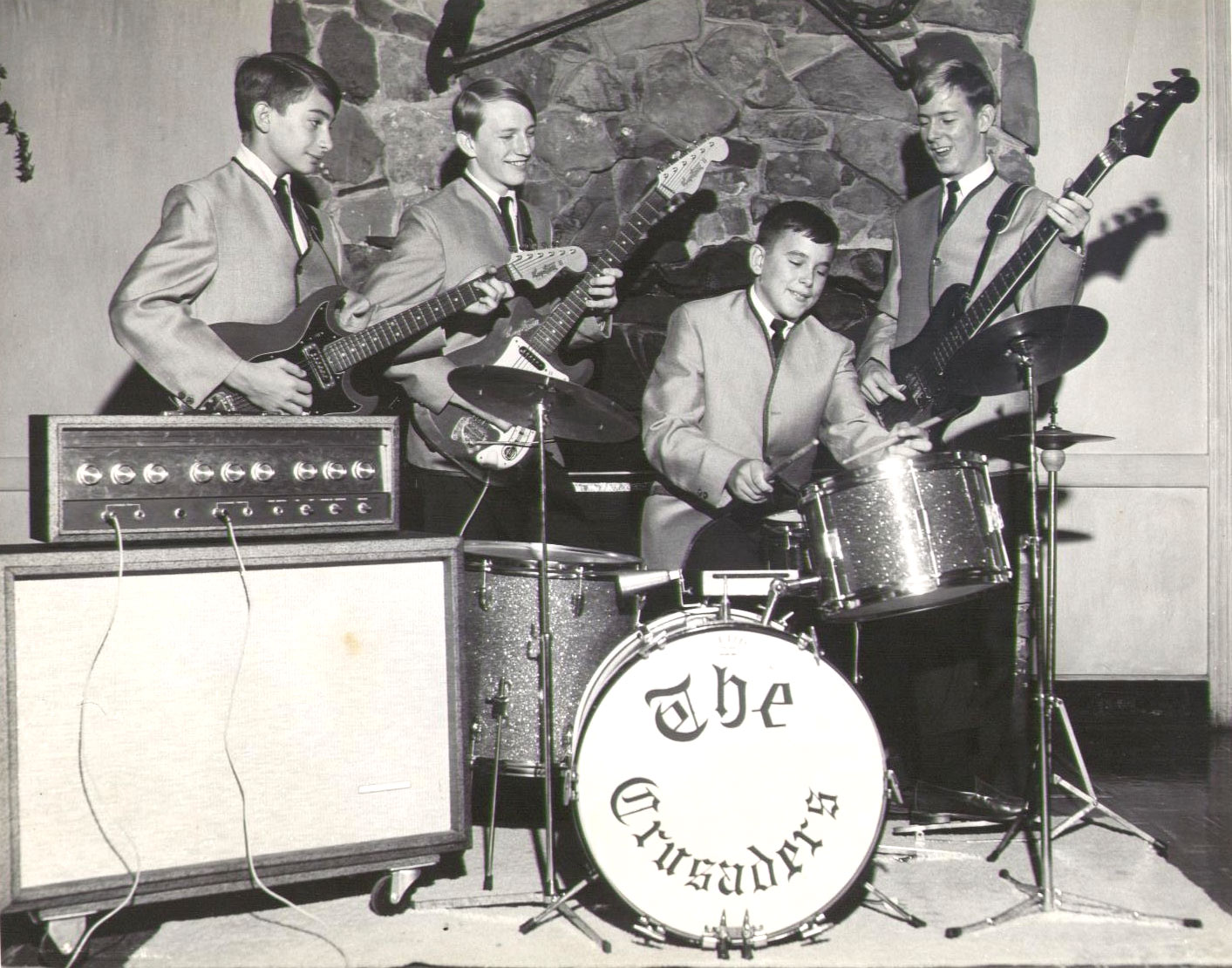 Left to Right: Lou Van Dora - guitar; Tom Williamson - guitar; Mike Pierce - drums; Greg Ogles - bass.
There is the popular Silvertone amp and it looks like the guitar players have their Hagstroms plugged into it. There is no bass amp shown in this photo and the brand of bass is not clear.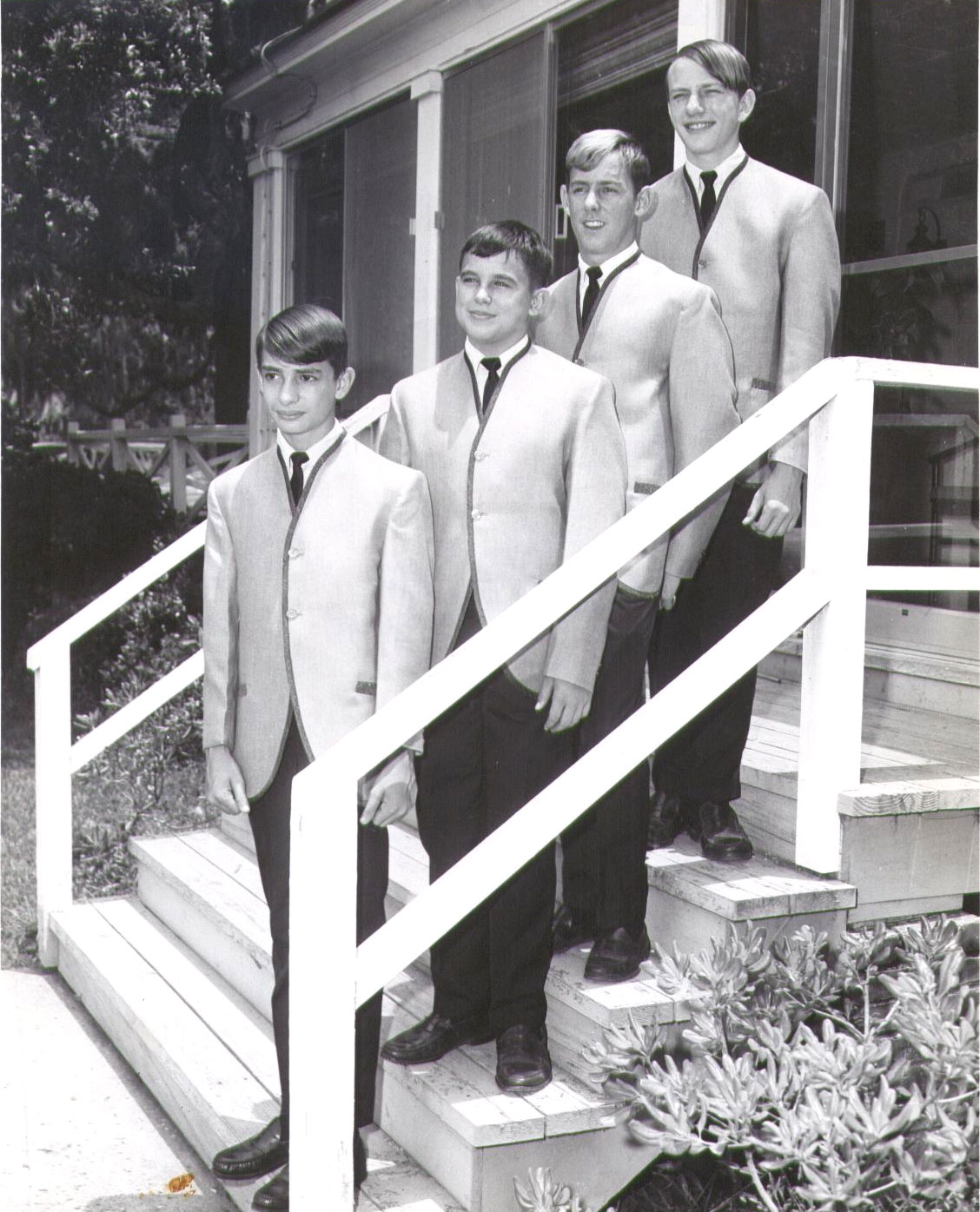 Lou, Mike, Greg and Tom - The Crusaders.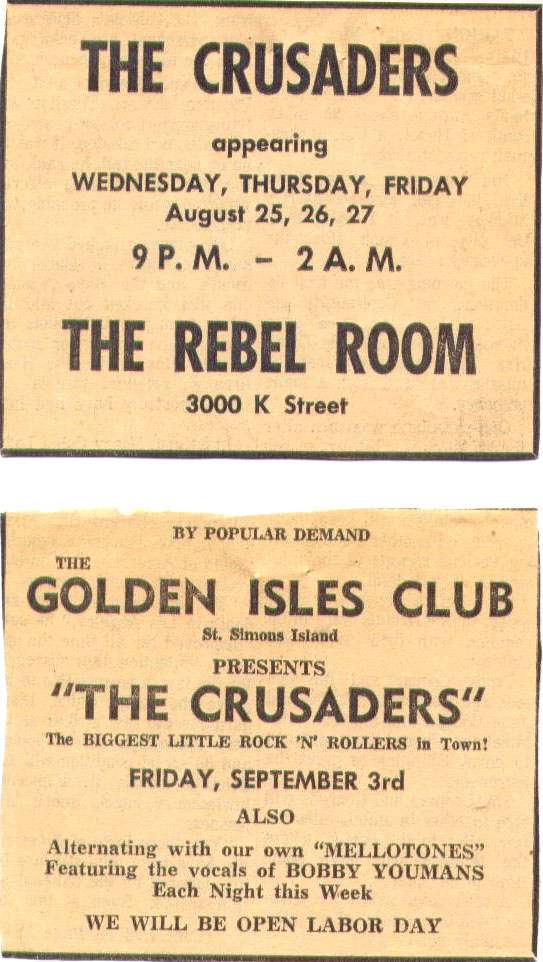 The Golden Isles Club, on St. Simons was a good place to play. The Crusaders were heading a bill with the Mellotones and Bobby Youmans that night. Does anyone have info on the Mellotones? Contact Andy - patt0321@mchsi.com or Dave - wdstrick@comcast.net
The Rebel Room on K Street is not familiar to us but from the sound of it, it could be the source of some real "war stories"!
It turns out that the saga of the Cruisaders, at least a splinter of it, follows on through to today. Lou Van Dora played guitar for Rex Smith in his band "Rex", no dates known as yet. Lou also played in "Poppafoxx", 1970 - 1972. Poppafoxx band members were: Jeff Hires, Johnny Keith, Jimmy Highsmith, Madison Gibson, Gerald Gibson, Jim Wade, Jay Bowen, Willard "Dub" Collilns, James "Bubba" Reeves and Bill Smith. Jeff Hires is from Jesup, GA. and has had quite a musical career singing for a number of groups. Any info on the other members listed here would be appreciated.
Now, you may have heard of Lou's Blues Review? Well that is Lou Van Dora also! They are now called Lou's Rhythm and Blues. You can catch up with them on their Web site right here: Lou's Rhythm & Blues. We believe he also played with "Phaedra" in Statesboro in the early 70's
Info Courtesy of John Stevens 2005