WHEATSTONE MISSION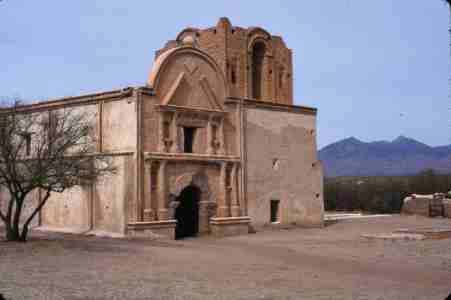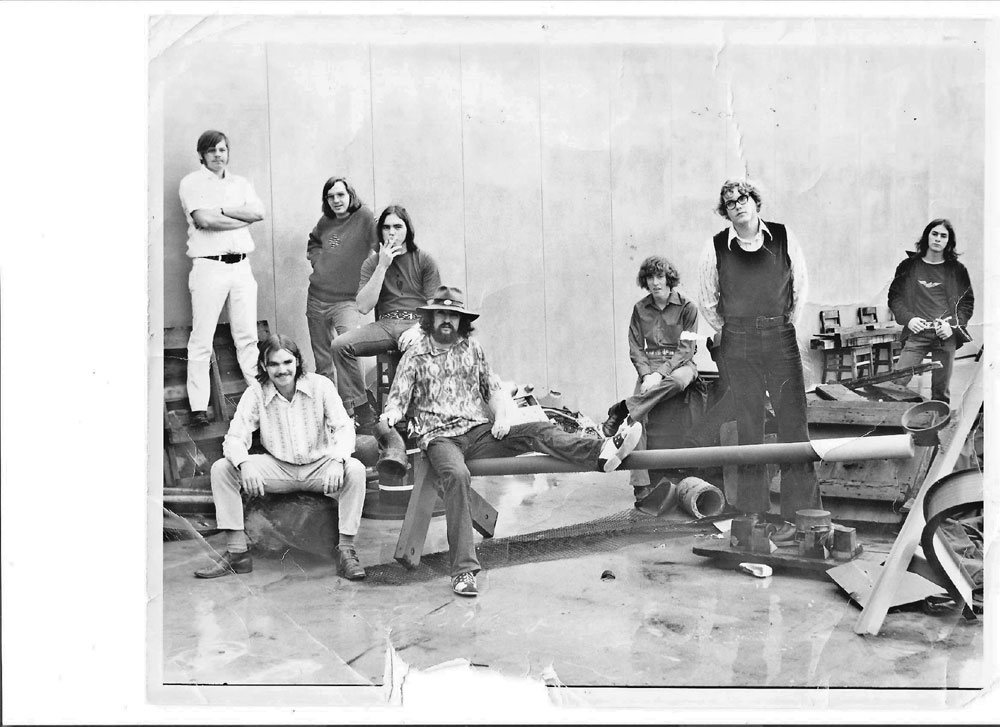 Band members left to right:
Jim McInnis, Dick Yates seated, Jimmy Johnson, John Turchianno, Tim Bowden, Jerry Roberson, Robert Quick and Cary Shoob.
Picture courtesy of Cary Shoob
Wheatstone Mission
Statesboro, Georgia in 1970/1971
Information provided by George Stallings - the Bass Player for Wheatstone Mission. If you were a member of the band or currently know any of the members please contact George Stallings to renew some great friendships! Georgestallings@aol.com
Wheatstone Missionwas a band composed of drums, keyboards, guitar, bass, lead singer/front man, and a horn section with four players in the horn section; alto sax, tenor sax, trombone, and trumpet.
They played a lot at a local bar in Statesboro, known as "The Flame", which was owned by Robert Smith. Also, they played many fraternity and sorority parties for the Georgia Southern students as well as several free events on and around the campus. They did various small south Georgia town one night weekend gigs for various school parties and dances and Armory dances.
Our repertoire included a lot of Chicago, Blood Sweat and Tears, Junior Walker and the Allstars, Buddy Miles, etc. Anything that lent itself to some great horn section tunes was what they played and performed well.
Several of the guys in the horn section were music majors and were talented guys. They might have received more widespread acceptance if they had played a little more of the, "new to the times", southern rock movement and some of the psychedelic band covers, but our horn section was rockin' and they knew what they did best so they stuck to that genre and it worked well for them. The rhythm section was solid and could cover whatever we chose to do. The lead singer was a young California guy just out of the Army and he was a great front guy with a lot of high energy and passion for what he sang.
Here is the lineup for the band:
Drummer: Bill Whitley ( Was attending Ga. Southern College and later became the drummer for a regional bar band that moved to Atlanta called Phaedra)

Keyboards: (Hammond B3 and piano; Jerry Roberson; a multitalented guy that could play keys, strings and brass. Jerry was a music major at Ga. Southern and later upon graduation, became a high school band director in Metter, Georgia.)

Guitar: Jimmy Vining (Was a student at Ga. Southern also played with two other Statesboro bands at times: Critical Mass and Back Street Society. Later upon graduation opened a record store in the Atlanta area.) Bill Lane also played guitar with us for a while and he was a Screven county native that was a married college student at Ga. Southern who was a music major and a friend of Jerry Roberson. He was in the band when we didn't have a horn section on stage.
Bass: Me (George Stallings; I played in several bar bands in the late seventies including "Bushwhack Band" from LaGrange, Georgia and "The Other Band" from Lagrange that played the entire spring and summer season of 1979 as the house band at a Panama City Beach club called The Beach Party (now known as Schooners) off of Thomas Drive. I currently am in an Atlanta area bar band known as "Jumbo Deluxe".)

Lead Singer: Tim Bowdon;(later became the lead singer in the Atlanta based regional bar band mentioned above that Bill Whitley was the drummer for; known as Phaedra.)

Alto Sax: Roderick Smith (Was a young, very talented saxophonist residing in Statesboro, who later attended college in Atlanta. I believe he majored in music in college.). Jimmy Johnson, (also a Ga. Southern music major, was an alto sax player for us for a brief while when Roderick Smith left the band to go to college in Atlanta.)

Tenor Sax: Robert Smith (not to be confused with the club owner mentioned above) was a young talented sax player who was introduced to the band by Roderick Smith. Robert resided in Savannah.)

Trombone: Robert A. Quick (Was a witty, fun loving guy that could wail on the trombone. He was a local native of Statesboro, attended Georgia Southern as a music major and graduated with a degree in music and became a band director somewhere in the southwestern US.)
Trumpet: Jim McGinnis (Was a very good trumpet layer and he was a music major at Georgia Southern College at the time we played music together.)
Information by George Stallings. 2007. Thanks, George!
****************************************************************************************
Bob Rainwater was the trumpet player for the band from from 1971 through 1974 .When Bob decided to leave the band for other pursuits, Jim McGinnis was the replacement. The two pics below were taken after the two sax players left the band.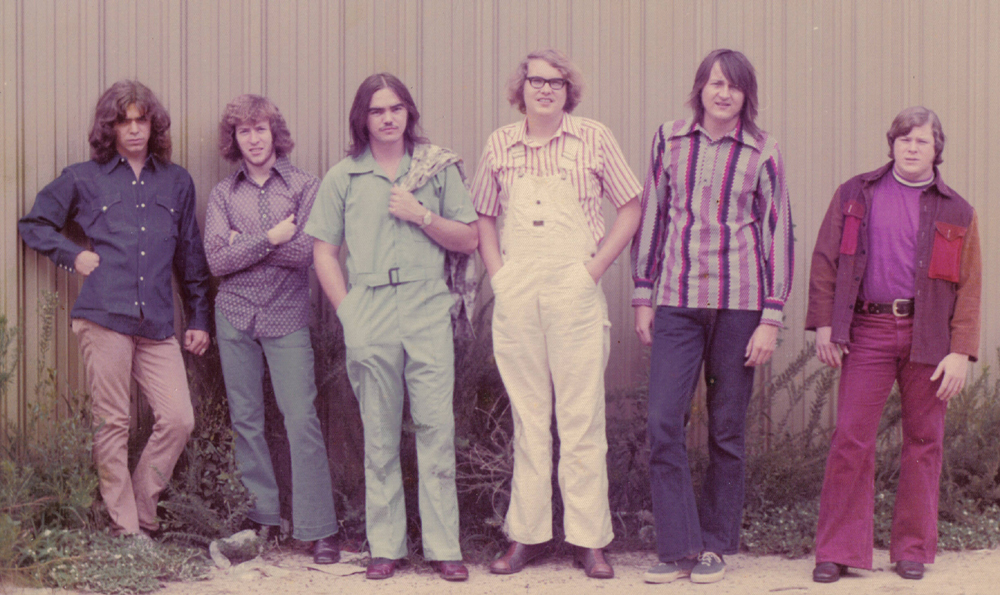 Band members, L--R: Rowe Brogden, Jerry Roberson, John Turchiano, Robert Quick, Bob Rainwater and George Stalings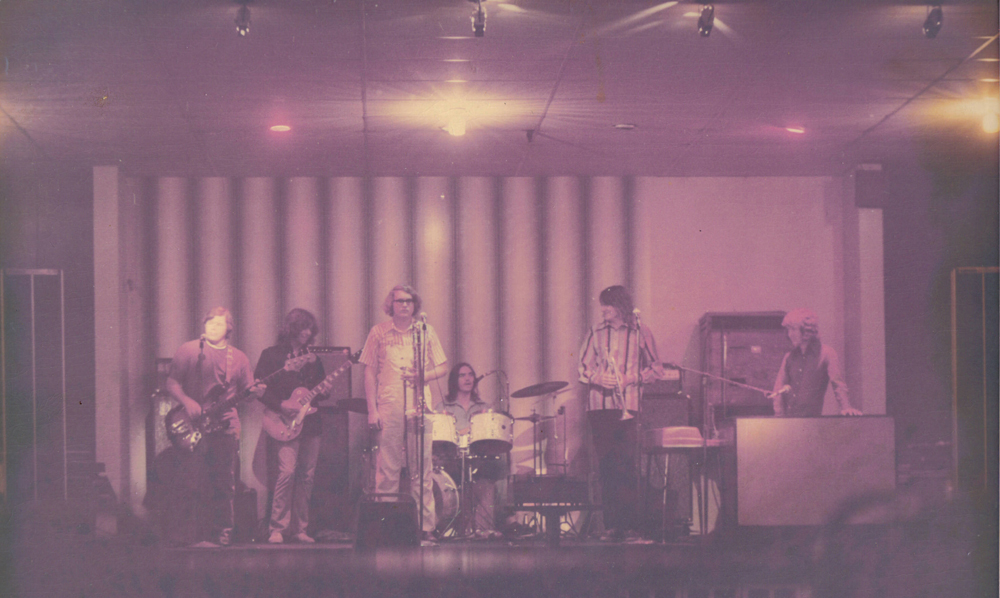 Pic from The Flame in Statesboro. Members of the band, L--R:
George Stallings, Rowe Brogden, Robert Quick, John Turchiano, Bob Rainwater and Jerry Roberson.
Pic and info courtesy of Bob Rainwater. Thanks, Bob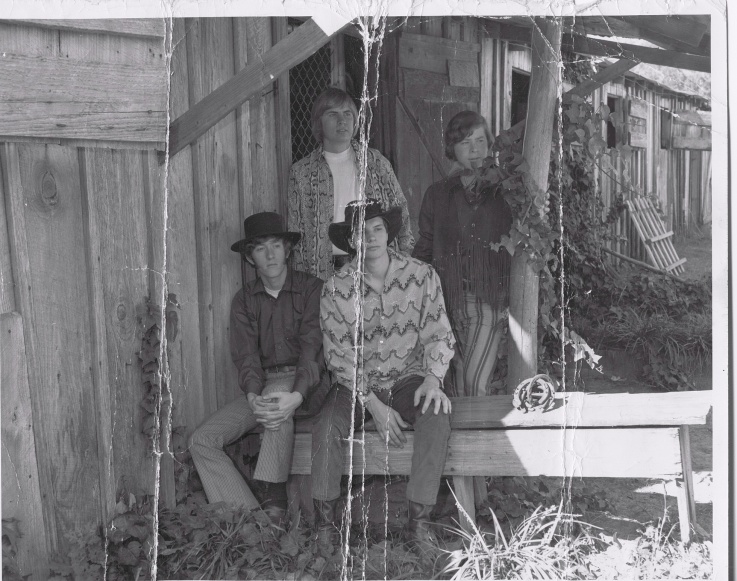 Pic courtesy of Bill Whitley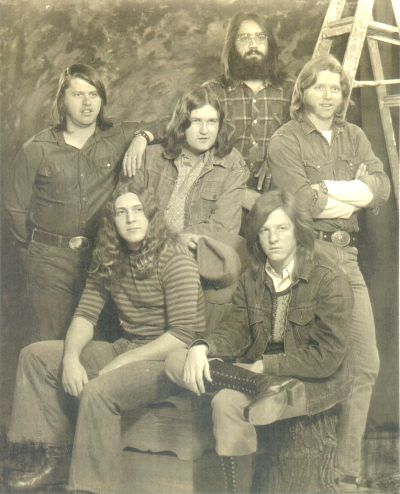 pic courtesy John Tootle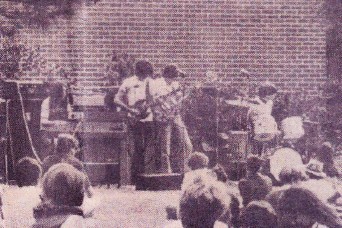 Band performs at Georgia Southern College
John Tootle, Mike Reeves, Bill Lane and Dennis Kaney. Circa 1969
Pic and and info courtesy Madison Gibson
©DaveandAndy 2007