SUNTOWER

ATHENS, GA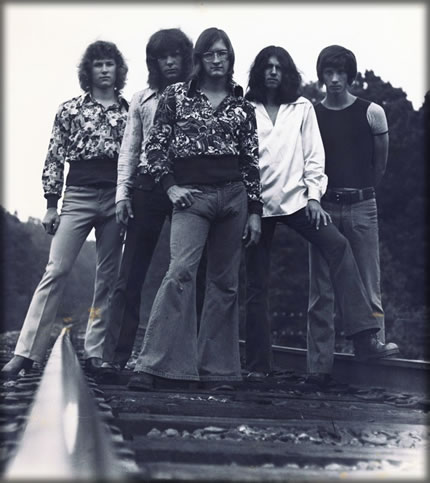 Based in Athens, GA during the early 70s, the Suntower band set out to play the music that most bands of that day would not attempt. Focusing on progressive rock, Suntower took pride in playing the music that was blasting out of stereos in dorm rooms and military barracks, but rarely heard in bars and high school dances. Some of the groups that influenced the band were Yes, ELP, The Who, Deep Purple, Genesis, The Doors, The Guess Who, and Chicago.
Personnel
The band was originally formed at the University of Georgia in early 1972 after a chance meeting between Bob Barnett and David George. Bob was instrumental in pulling together musicians that he had worked with before and respected.
The original lineup was as follows:
Bob Barnett, Lead guitar and vocals
David George, Lead vocals and guitar
David Heck, Drums (replacing Mike Lunsford after just a few weeks)
Kim Megahee, Bass and vocals
Steve Steele, Keyboards
Markham White, Sound and Photography (replacing Megahee on bass in early 1974)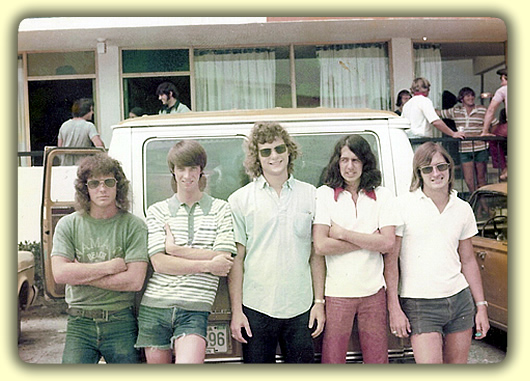 Daytona Beach, Fl.
The first effort with more than one of the members together was the band Living Proof.
Bob Barnett remembers: "If my memory serves well: Linda Solomon asked Kim to assemble a band to back her for the Miss Warner Robins Pageant -- Kim, Heck, (David) Huff, and I rose to the challenge. I don't remember the song but after we played it at the first rehearsal, a gaggle of babes suddenly appeared waving sheet music. We ended up accompanying several contestants and opening & closing the show. When it was all over, we decided to stay together; Living Proof was born. I think we played some gigs as a foursome, then Linda's twin sister, Sandy, came to a practice session and showed off her Janis Joplin chops. We recruited her on the spot. We played some more gigs with our new "female singer". Later on, Linda attended a rehearsal and spontaneously started harmonizing with Sandy. We guys looked at each other, mouths agape. I think Linda admitted to being a little jealous. We jumped at the chance to have beautiful twin sisters with long golden locks front the band. That was the complete LP lineup. It was great fun."

David Heck remembers: "We might have been a 4-piece group at that time - I can't quite recall. Yes, it was in Bob's backyard in a tiny shed. I do remember initially rehearsing in the living room at Kim's house."
Without a facility to rehearse in, Megahee, Heck, Huff, and Barnett rehearsed in an 8X8 ft utility shack in Barnett's back yard, with Heck and his drums up on a shelf! It was cramped, hot, and dusty, but the guys knew they were paying their dues.
After Megahee and the Solomon twins started college, Living Proof went by the wayside, but soon the guys got back together in Markham White's band Friction. They played every piece by Grand Funk Railroad that they could get their hands on. They played mostly around Warner Robins with a few memorable excursions to Thomaston to a teen club there (and food runs to "Piggy Park").
Meanwhile in Memphis, TN, Steele traded in his Farfisa organ for a Vox Super Continental. His last band in Memphis was The Branch Office, featuring Larry Parker on guitar, Tommy Riddick on Drums, Scott Parsons – then Jamie Potter, followed by Bobby Bolton on Bass Guitar. Lead singers went through the group like a revolving door and included Mike Morgan, Greg Zellner, Jack "Harland" Walker, Howard Moran, Sean Clary, and Frank McLaughlin. Steele left Memphis in 1969 to enroll at Georgia Tech, meeting Kim Megahee and Bob Barnett in the fall of 1971. His early influences were Stevie Winwood of The Spencer Davis Group, Ray Manzarek of The Doors, and Jon Lord of Deep Purple.
That same year, Barnett and Megahee found themselves together at Georgia Tech, looking to get a new band started. Megahee met Rick Sladek, a drummer with perfect pitch, a great vocal range and a great meter. Megahee recruited Barnett, and Sladek brought in rhythm guitarist Manuel Roman and keyboardist Steve Steele. This was the first time Megahee and Barnett played with Steele. The band was called Catlove, and they played predominantly at local events at Tech and some fraternity parties.
White's roots – His wife Sherri writes: "Markham was born in Perry, GA and spent his formative years in Warner Robins, GA. The 60's and 70's were bustling with musical activity in Middle GA. There was (and still is) no shortage of very talented musicians in the area, and it is no surprise that Markham caught the fever. By 12 years of age, he was playing guitar in bands around the area, playing at local junior high dances and the local youth centers. This practice continued until he left for college at the young age of 17. He followed his best friend, Bob Barnett, who was older and oh so cool to UGA, and it is during this time he met a group of guys and they shared an experience together that they have carried through the years. The experience was called Suntower. The experience was short-lived, as are all things in youth, but from that came life-long friendships and experiences that are only shared by the members. Of course there are those of us who have been around all these years, and hear the stories again and again, but somehow never tire of hearing them. There were many versions of Suntower in the 70's, and each version offered something special to its audience. Following the final break up of Suntower, band members went their separate ways and other bands were formed such as Skyline and BlackJack. Markham worked with all these bands at various times (Suntower, Skyline and BlackJack)."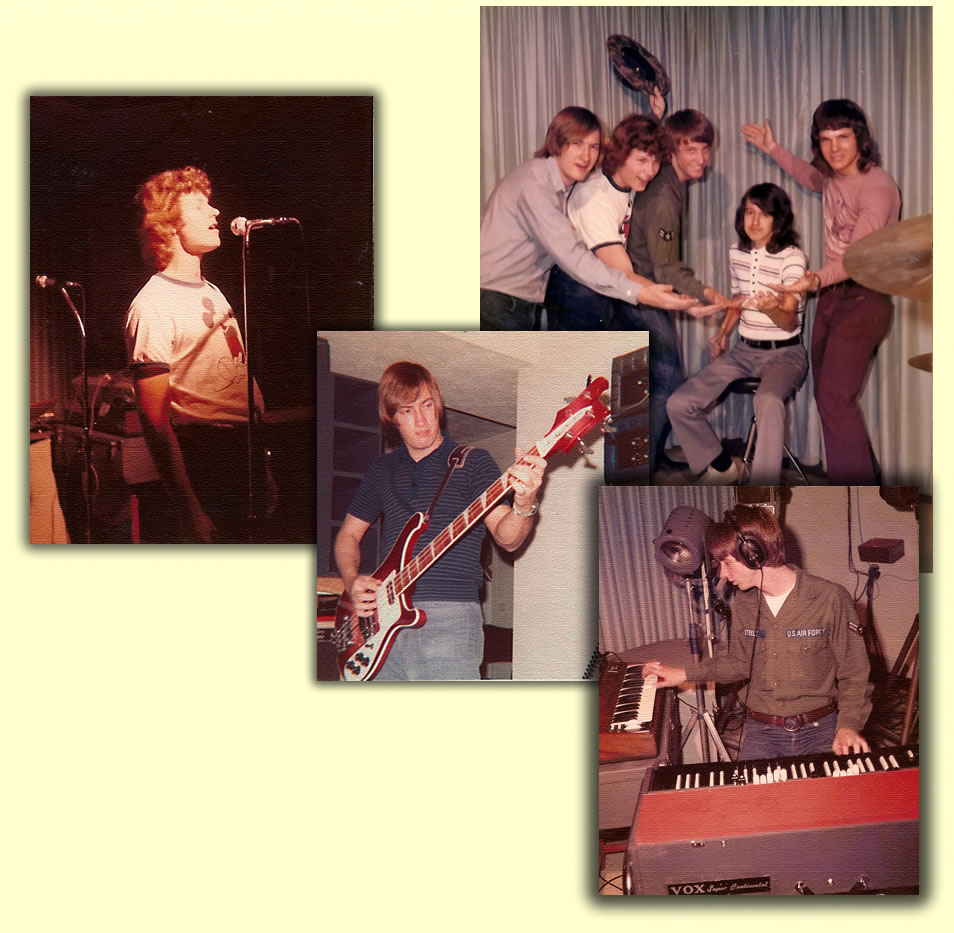 Around 1971, David George was making an impact of his own. He remembers: "The Soul Service was formed at Sequoyah High School in 1966. Our band concept was to play nothing but 'soul' and five lily-white kids from the suburbs of Atlanta doing that at that time was fairly bold. Our claim to fame was the formation of the 'Hideaway Club', which at it's height, had 2000 members and was featured in an Atlanta Journal article. Of note, our bass player, Boyd Gaines, went on to win four Tony Awards on Broadway as an actor."
The first version of Suntower formed with original lineup presented above. After a very short while, Mike Lunsford left the band and was replaced by David Heck. For a while, it was a struggle to get together to rehearse. Barnett, George, Megahee, and White were in Athens in school, while Steele was living in Atlanta and Heck was in Warner Robins. The band rehearsed alternately at the Steele's in Tucker GA and the George's in Dunwoody GA, with one long weekend in an apartment in Athens between school quarters. That weekend was one long marathon of rehearsal, Hamburger Helper, and a really long game of Risk. Those of us who can still stomach Hamburger Helper after that weekend can't taste it without thinking of that weekend.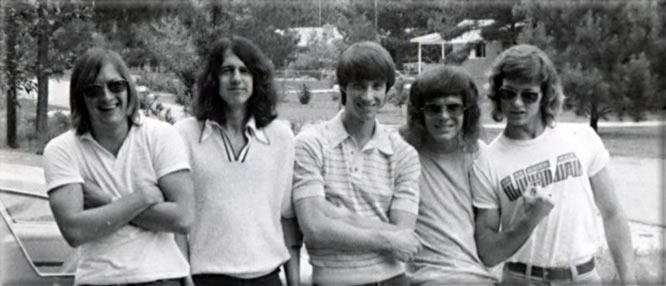 Eventually, David Heck's father took over the local cable company in Warner Robins and permitted the band to rehearse there on the weekends. They took full advantage of this and all migrated to Warner Robins every weekend, with Steele and George bunking in with the Hecks, Megahees, Whites, and Barnetts as needed.
White worked sound and took most of the existing pictures of the band prior to 1974. In late 1973 – early 1974, Megahee left the band and White, a very talented musician in his own right, stepped in to play bass.
The band went through a number of personnel changes over the next few months. David George remembers: "Suntower II was over before it began. Ended at the Band Box in Pensacola, FL on my mom's birthday, Aug. 31, 1974. We took a hiatus that fall then reconvened with Bob (Barnett), Billy (Callaway), Dale (Williams), David (Heck), me. That group was the nucleus of Skyline later on when Bob left."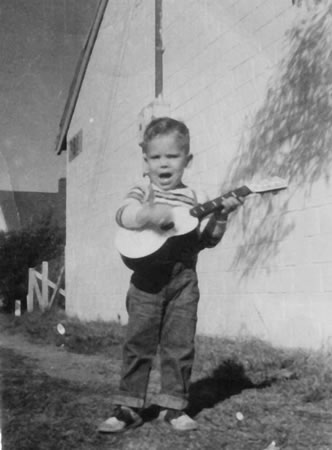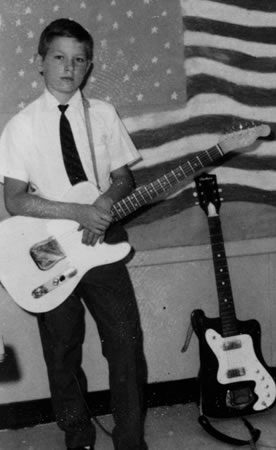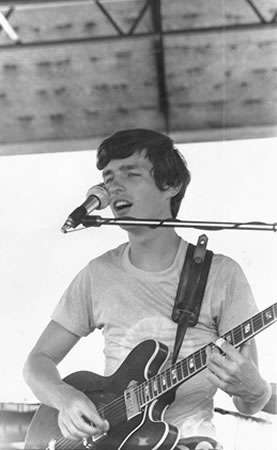 Venues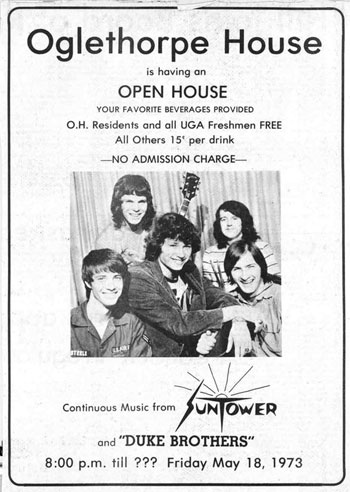 During their years together, Suntower played a number of interesting venues around Georgia, Florida, and Alabama. For the most part, the band played fraternity parties and concert dates, with a few clubs sprinkled in between. Some key gigs were:
Battle of the Bands – Eufaula, AL, Fort Rucker AL, and Panama City Beach Municipal Auditorium (The stage in the auditorium was so big that the band had to spread out – making Steele and Barnett feel like football wide receivers)
The Ocean Pier - Daytona Beach, FL. A beach vacation for a week, spending every day body surfing and promoting the nightly gig to girls on the beach.
UGA's Kappa Alpha fraternity and their Old South Weekend – Great friends of ours and lots of fun
The Hellenic Center on Cheshire Bridge Road – Atlanta GA – A wonderful evening where Suntower, a progressive rock band, was booked as a soul band to play for a fraternity party. If you're thinking the Blues Brothers playing the theme to Rawhide from behind chicken wire, you've got the right idea.

Memorial Hall, UGA – This was the first time that the Athens-based members had a chance to play in front of their friends and the source of some of the few surviving audio tracks from Suntower.

The B&L Warehouse – At the time, this was the place that all bands in Athens were dying to play. Suntower had several memorable gigs there.

Sample Song/Set Lists

The repertoire for Suntower was mostly progressive. Some songs that the band played were:

Roundabout, Astral Traveler, Yours is No Disgrace, Long Distance Runaround, Five Percent For Nothing, I've Seen All Good People, Starship Trooper, Siberia Khatru, America – Yes
Undun – The Guess Who
Baba O'Riley, Bargain, Medley from Tommy (Overture, Pinball Wizard, We're Not Gonna Take It) – The Who
Stairway to Heaven, Over the Hills and Far Away – Led Zeppelin
Smoke on the Water, Highway Star, Lazy – Deep Purple
Soul Child – Fanny
Green-Eyed Lady – Sugarloaf
Hang 'Em High – Booker T and the MGs
Don't Let Me Be Lonely Tonight – James Taylor
Hoedown, From the Beginning, Lucky Man – Emerson Lake and Palmer
The Cage, Watcher of the Skies, The Lamb Lies Down on Broadway – Genesis
Couldn't I Just Tell You, Hello, It's Me, I Saw The Light In Your Eyes – Todd Rundgren
A Cry for Everyone – Gentle Giant
China Grove – CCR
Kool-Aid Kids – Bloodrock
Free Ride – Edgar Winter Group
Natural Thing – Doobie Brothers
Beginnings – Chicago
Evil Ways – Santana
Abbey Road Suite – The Beatles
Nights in White Satin – Moody Blues
In Memory of Elizabeth Reed – The Allman Brothers
Get Away, Inverture, Phase Shifter, Today,Tomorrow, New Day - Suntower

Best Memories

We asked each of the band members to provide something about a memory of Suntower that sticks with them even today. The following are what was provided:

Bob Barnett

– "My best memory would have to be the UGa homecoming gig between the columns on the front porch of the Kappa Alpha house in Athens. There were wall-to-wall people extending into the street and on top of campus buildings across Lumpkin Street. We were at our best. David killed the "Stairway to Heaven" vocal. The harmonies on "Roundabout" were tight & punchy as the crowd sang along. The atmosphere was electric. We closed the show with the Who medley (Overture/Pinball Wizard/We're Not Gonna Take It). I was sporting my favorite hat (a formal top hat borrowed from Taylor, the roadie). I had been dating a cute little brunette who had turned cold. (Thankfully, her name escapes me now) Anyway, after we hit the last chord the crowd was screaming "Encore!". I wheeled around to adjust my amp and there she was all beaming and smiling. I glanced at her, expressionless, and turned back to face the audience. We started the encore number, "Yours is No Disgrace", as I watched her stomp away into the distance, fuming, never to be seen again. Satisfaction! "

The vast majority of girls we met did not hear the band first. In most cases, we met witty and pretty girls on campus and invited them to come hear us play. We did occasionally meet a young lady who liked us more for the band than for ourselves, but they usually got run off by our friends or the guys in the band.
Kim Megahee

– "I guess my most vibrant memory of Suntower is the Battle of the Bands" gig we played at Fort Rucker. In hindsight, I think we were a breath of fresh air for many of the soldiers there. We're talking about the early 70's, when prog rock was really taking off and here are all these young guys from all over the US stationed in Fort Rucker in South Alabama. Back then, there was really nothing very progressive going on in South Alabama, so all these soldiers spent their paychecks on their cars and, more importantly, their stereo systems and record albums. At the time, there wasn't much prog rock in South Alabama. So when we showed up at this battle of the bands, all the other acts were doing radio top 40, and we were doing Yes, Emerson Lake and Palmer, Deep Purple and so forth. If I remember correctly, we had just added a new start to our show, where we piped in some Stravinsky (from "Petrushka", I believe), culminating with Steve doing some glides on the synthesizer and us launching into "Astral Traveler" and then "Roundabout" by Yes. During all the acts before us, the soldiers stood around the walls of the place, sucking down beers. When Steve hit the first synth note, they all charged down and sat on the floor, right in front of the stage. As we started playing, they just stared at us. When we were done, they brought the house down with applause. My head promptly swelled to, oh, two or three times its normal size. Though we blew all the other bands away according to the crowd, I think we came in second in the competition. The crowd was not particularly impressed with the judges."
Markham White

– "My best memory is setting off the smoke bomb at the "Band Box" in Pensacola, FL. Gene Cosby and I read the label but didn't believe that it could really fill up 50,000 sq. ft. Well, we were wrong! The club had to be evacuated and thus concluded the festivities for the evening."

Suntower Members Today

Today, the members of Suntower are spread out across the country in various professions. At last contact, here's where the members are today:

Bob Barnett – Bob is an independent software developer, former Disney executive, now living with his beautiful wife, Georgiana, and Gwen the princess cat in Burbank, California. He still plays guitar and performs locally with friends for private parties and benefits.
David George – David is an independent consultant, specializing in IT strategy for CEOs and CIOs of large companies. David maintains a home in Ellijay, Georgia
David Heck – After spending some time as the drummer for Stillwater and for the Kristi Lane band in Nashville, David ventured west to the Denver area. Today, he is an administrator for a local hospital and plays and teaches drums.
Kim Megahee – Kim is an independent computer consultant specializing in DevOps. He lives in Snellville GA and still plays music for fun with the band "Good Wood" around town. He's also the author of a yet-unpublished science fiction novel (http://kimmegahee.com)
Steve Steele – Stephen C. Steele is a well-known and successful divorce attorney in Cobb County. Steve donates considerable time to Family Law organization in Georgia. He lives in Marietta with his lovely wife Nancy, an outstanding photographer.
Markham White - Markham and his beautiful wife Sherri now live in Smyrna, GA with their beloved cats Bert and Luna. Markham has been an independent consultant in the information technology field for the past 20 years with clients including Centers for Disease Control and Children's Healthcare of Atlanta. Immediately upon moving to Atlanta, Markham fulfilled another dream and built his recording studio. He is the owner of Afterdark Designs Studios where he produces and engineers for independent artists and singers. He has been honored to have some really great artists in the studio, i.e. Jimmy Hall of Wet Willie, Bernard Purdie (the world's most recorded drummer), Ike Stubblefield (former Eric Clapton keyboard), Diane Durrett, Caroline Aiken, Steff Mahan, etc. Markham is currently playing guitar and singing in several bands including Diane Durrett band, Terry Flynn Band and the Placeholders.

The band communicates regularly with each other through email and Facebook (except no FB for Bob "Facebook is evil" Barnett), and they still get together socially, though it's harder with Bob out in Burbank and Heck in the Denver area. They get together with family and food to make music every few years in Markham's AfterDarkDesigns studios. They also get together when possible when David Heck comes to Warner Robins for the (somewhat) annual Stillwater Reunion concert.

Long time fans of the band can communicate with them on their Facebook page. Search for "Suntower Band".

Cheers.

(pics and info courtesy Kim Megahee and Hugh Davis)
Home Page Other Bands