SUNNY BEACH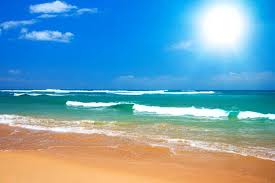 St. Simons Island, Georgia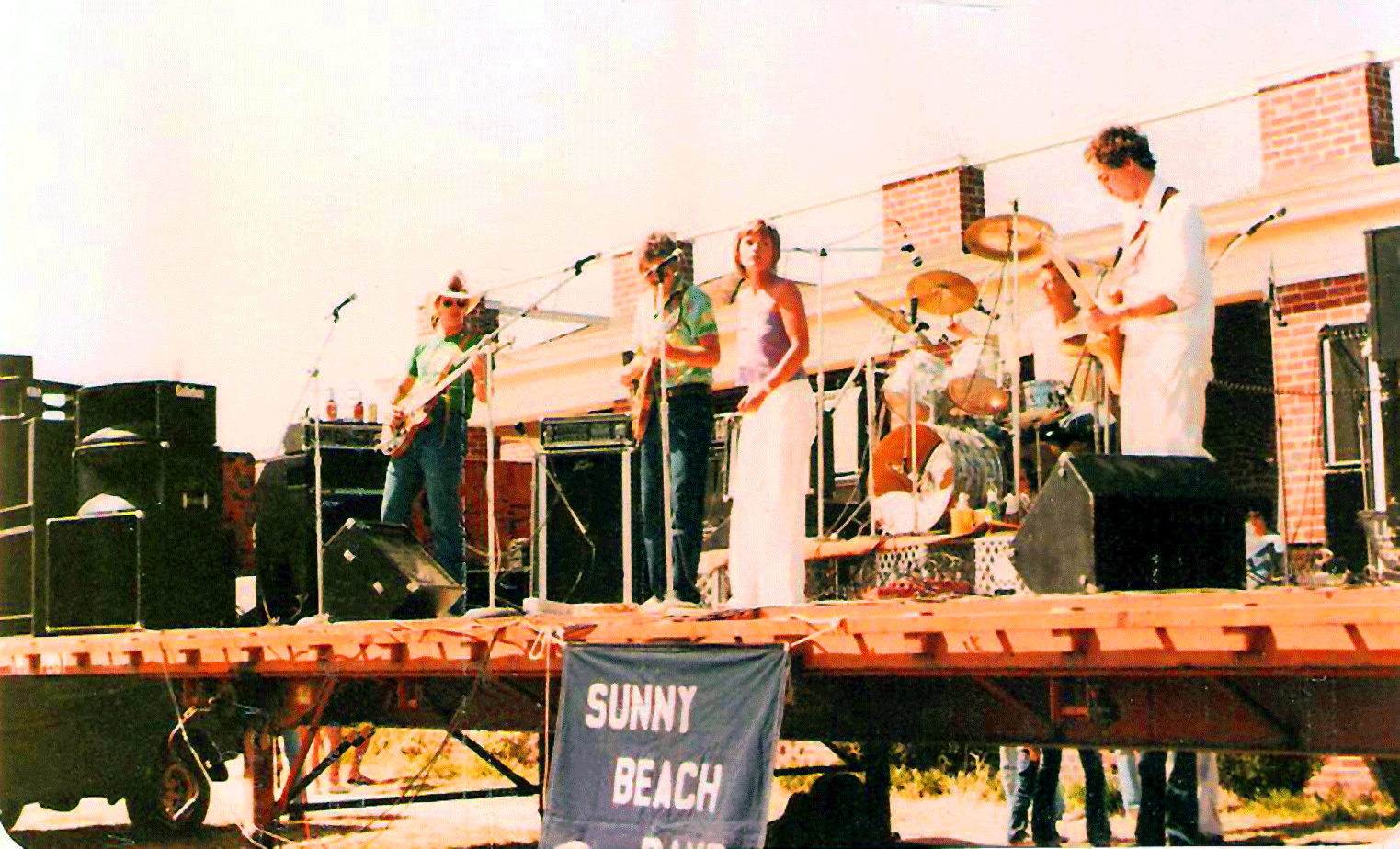 Sunny Beach Band was the top band on St. Simons Island from 1979 to 1982.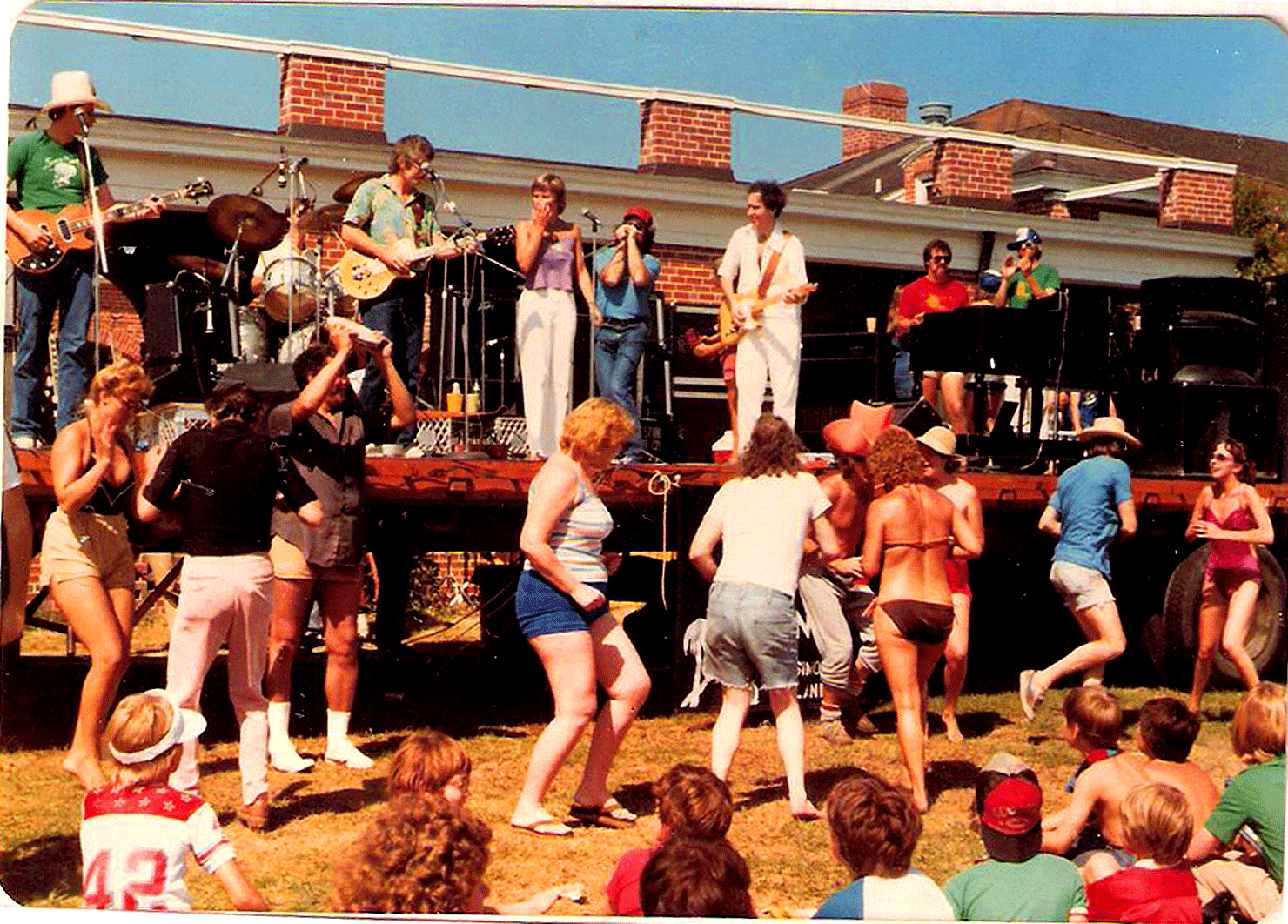 Sunshine Festival, Fourth of July 1980.
From left, Bobby Watson on bass and vocals, Leighton Tillman on drums and vocals, Gary Davis on first guitar and vocals, Martha Davis on vocals and percussion, Rob Harper on second guitar. Bear House is sitting in on harmonica. If it was on St. Simons, we played it: the Binacle, 56 consecutive weekends at the Horse's Head, Land and Lumber, Chelsea's (back when it was a rock bar), etc. Famous for packin' em in till closin' time.
Pics and info courtesy Robert Harper
©DaveandAndy 2015