THE STRANGE BEDFELLOWS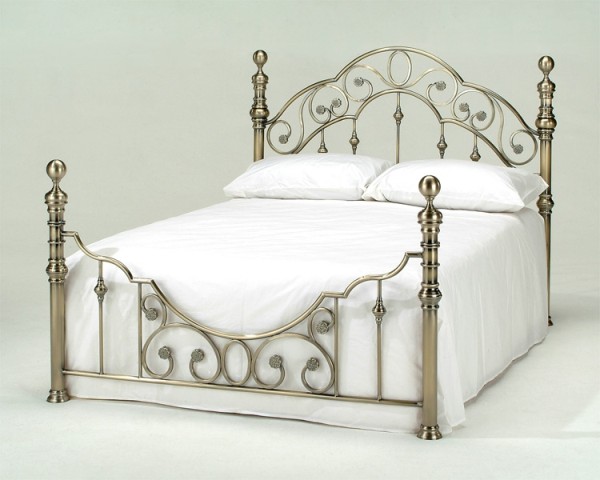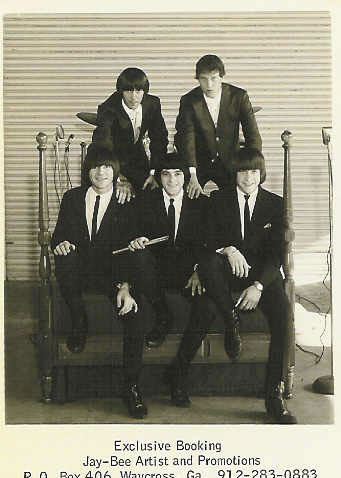 Bedfellows posing on their trademark stage prop, the iron post bed
Bottom Row Left to Right - Gene Willis, Woody Woodall and Jim Thornton.
Top Row Left to Right - Jay Willis and Jimmy Tab
Booking agent Johnny Bee Moses
All pictures of The Strange Bedfellows courtesy of Woody Woodall
The phone number has probably been disconnected or reassigned to somebody else!
Notice the bed in the promotional photograph above. The Bedfellows also used it as a stage prop to add interest and a bit of "What the hell..." to their shows.
An interesting story about the Strange Bedfellows is that they released "Mother's Little Helper" just a week or two before the Stone's version came out and the Bedfellows' release was heading up the charts, but apparently the powers in the industry promoted the Stone's version and the Bedfellows' release was quietly dropped!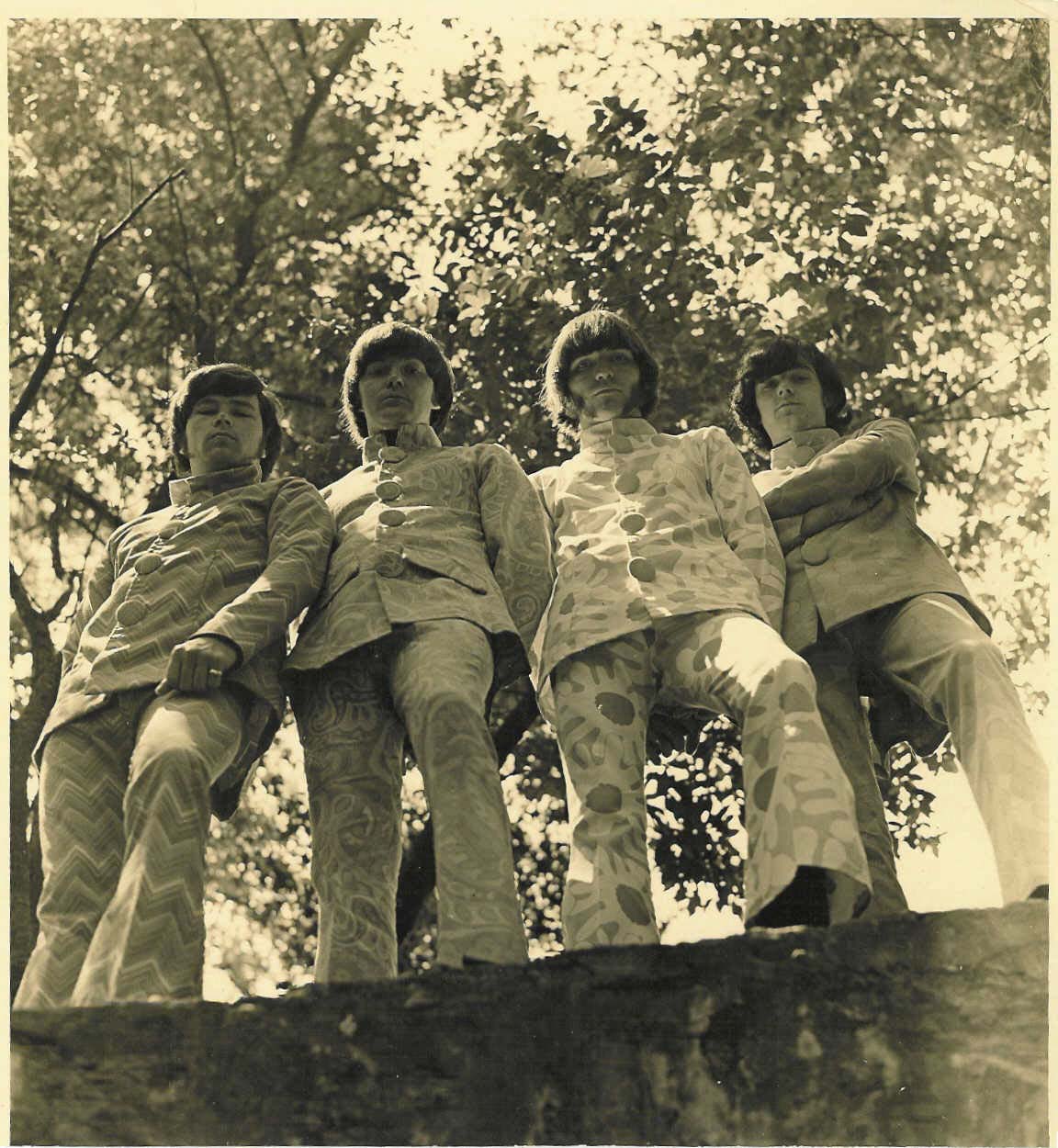 Radical Style Update!
L---R: Taylor Ellis, Jay Willis, Gene Willis, Woody Woodall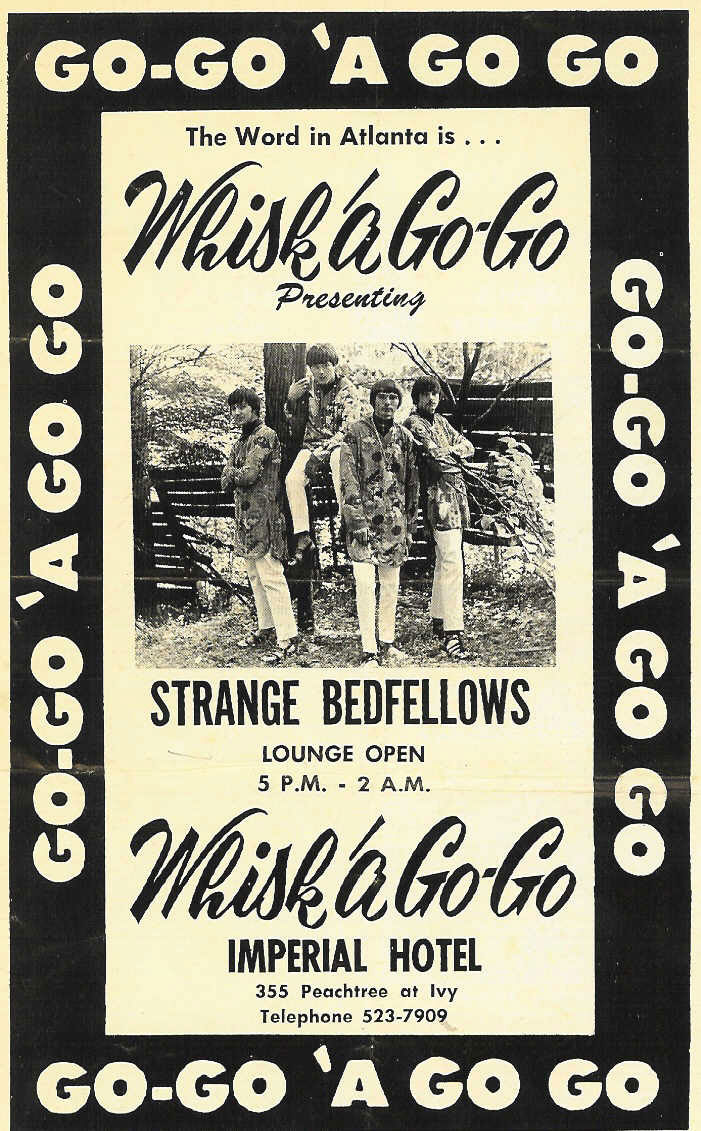 Awesome poster for The Bedfellows in Atlanta at the Whisk!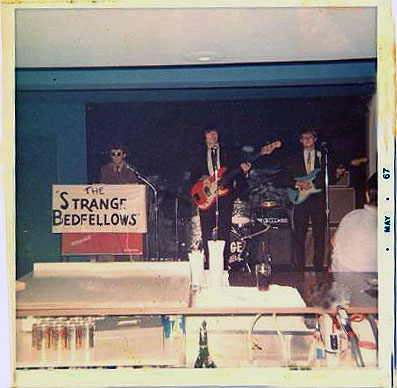 Here's a shot of the Strange Bedfellows with Doodle Faulk in the line up. That fellow on the Farfisa Combo Compact organ is Bobby Peterson, formerly with The Candymen.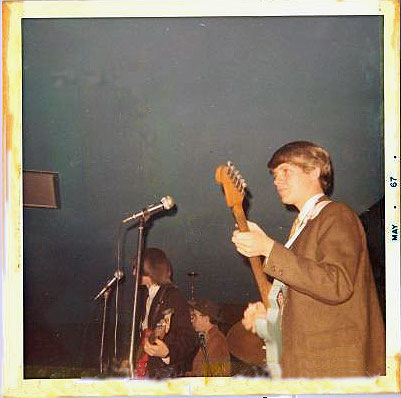 Another photo of the Strange Bedfellows with a close up of Doodle Faulk.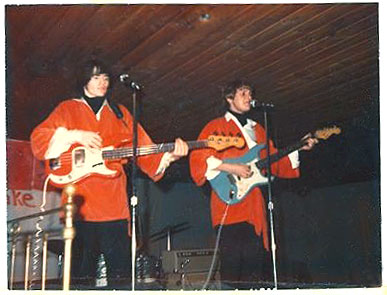 The Bedfellows:
On the left is Sam on bass and on the right is Doodle on Lake Placid Blue Stratocaster.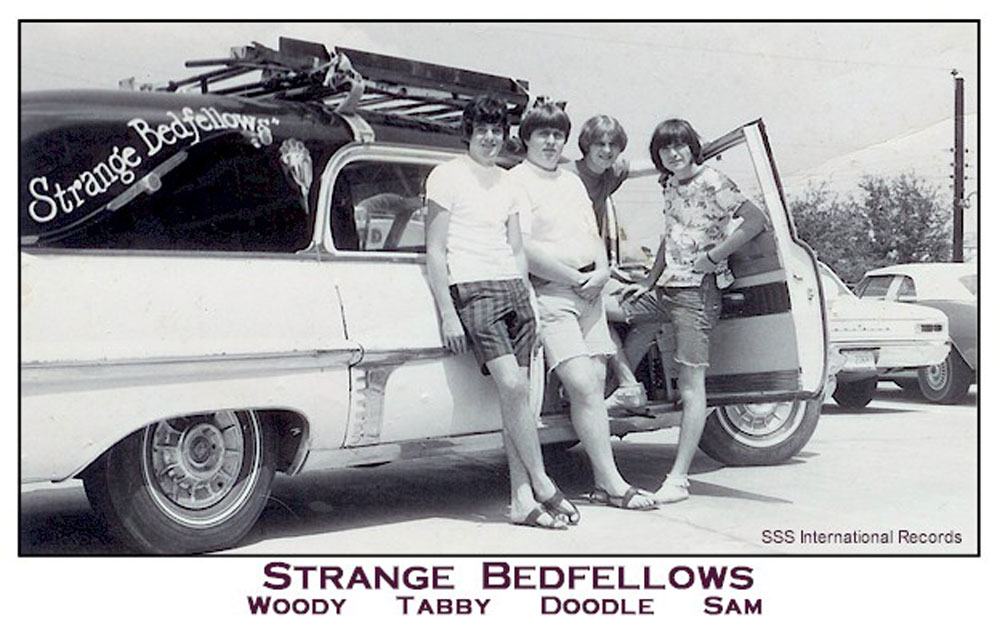 The Bedfellows traveled in style in this old funeral hearse. Pictured L-R:
Woody Woodall, Tabby Crabb, Doodle Faulk, Gene "Sam" Willis. Gene's brother Jay was not in the picture as he had been drafted into the US Army but later returned to the band. Note the brass bed on top of the '57 Cady hearse. The Strange Bedfellows were a very versital group covering tunes by the Beatles, Stones and other British invasion groups. They also covered soul music artists including James Brown and Otis Redding.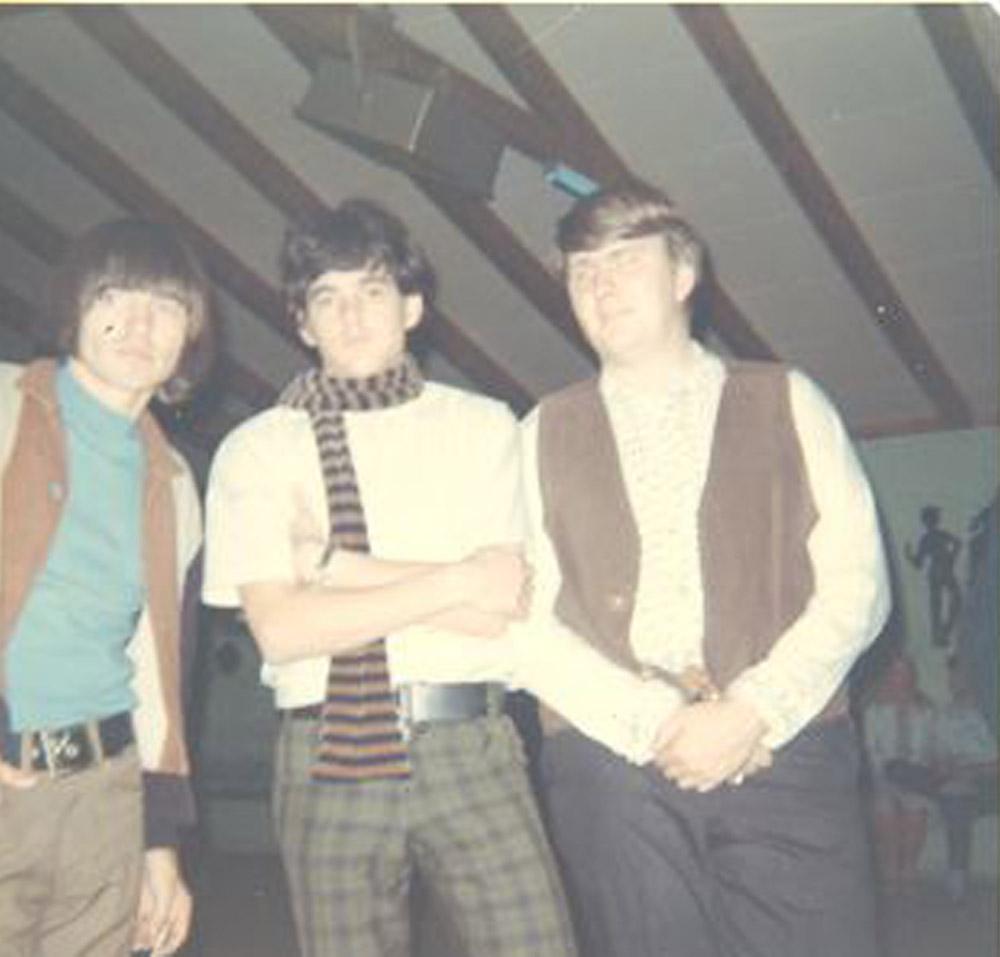 Sam Willis, Woody Woodall and Tabbgy Crabb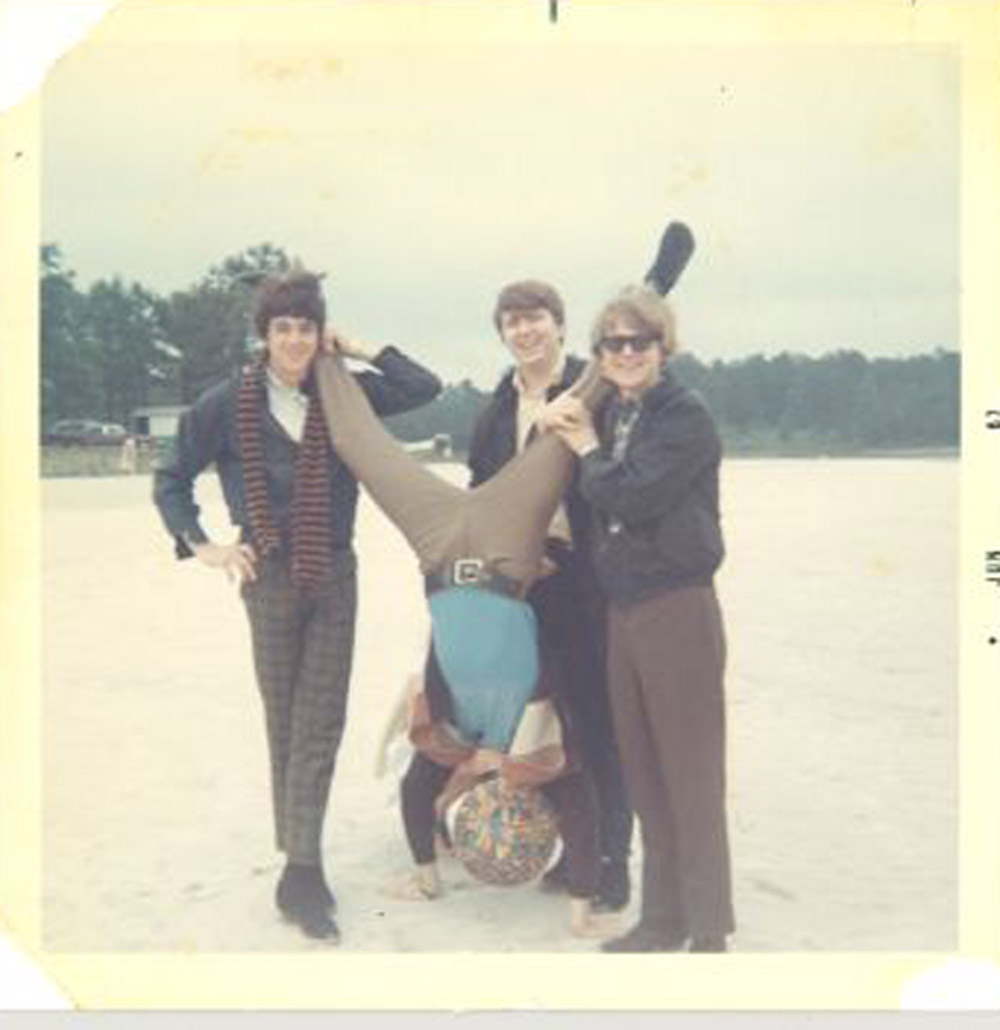 Clowning Around, as usual
Woody, Sam (upside down) Tabby and Doodle
Info courtesy of Tabby Crabb. Check out his website: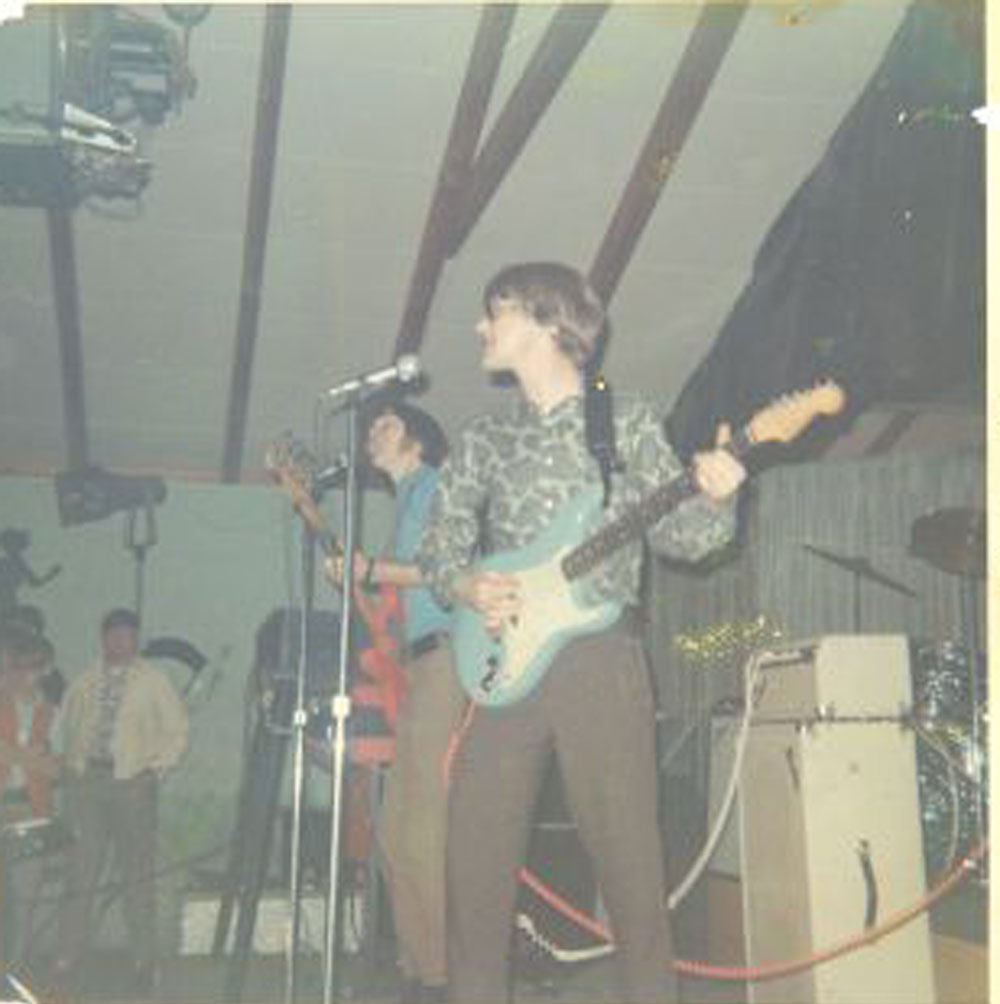 Sam Willis and Doodle Faulk
Check out their recording:
© DaveandAndy 2006.