SOUL SEARCHERS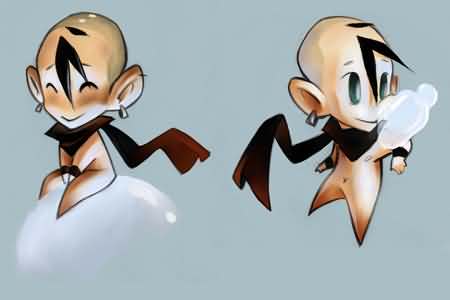 Neptune Beach, FL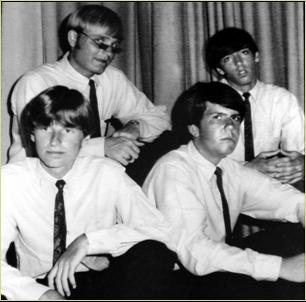 "Although they recorded, The Soul Searchers never had an official 45-rpm release. Due to the song, a cover of 'Can I Get A Witness,' being played on the radio, however, they became very popular from Tallahassee to Daytona. While not the group's leader, guitarist and vocalist Anthony Martinich was responsible for reuniting the band, and they still perform occasionally in their home state of Florida".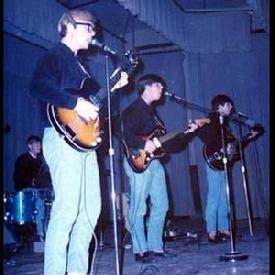 Fred Hawkes, Tim Ballentine, Dru Lombar and Anthony Martinich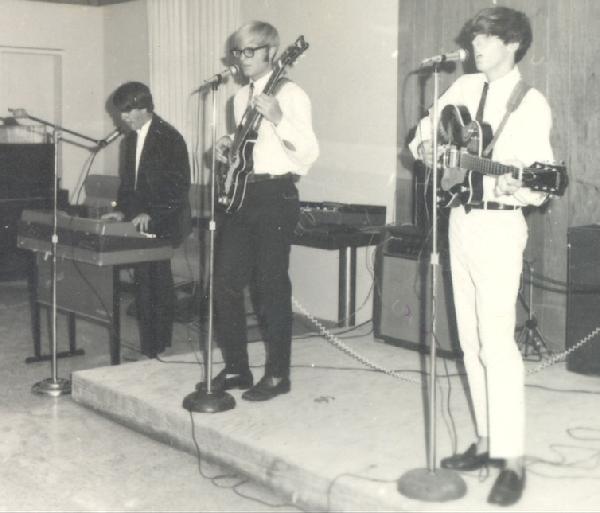 Soul Searchers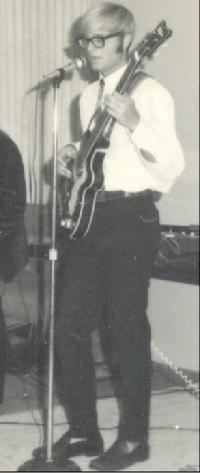 Fred Hawkes/Tim Ballentine

The Soul Searchers were: Dru Lombar - guitar, organ and vocals; Tim Ballentine – bass and vocals; Anthony Martinich – guitar and vocals; and Fred Hawkes – drums. There were two others initially with the group: Conrad Peterson – vocals and tambourine and Rod Highsmith – guitar. The band played school dances, city and private teen clubs, a bar in Daytona Beach, sorority/fraternity parties and the Jacksonville Beach Auditorium (later called Jax Beach Coliseum and then the Flag Pavilion before it was demolished).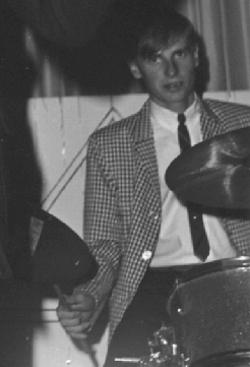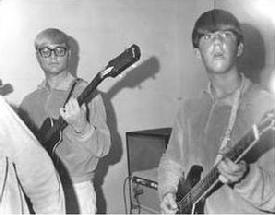 Fred Hawkes/Tim Ballentine and Dru Lombar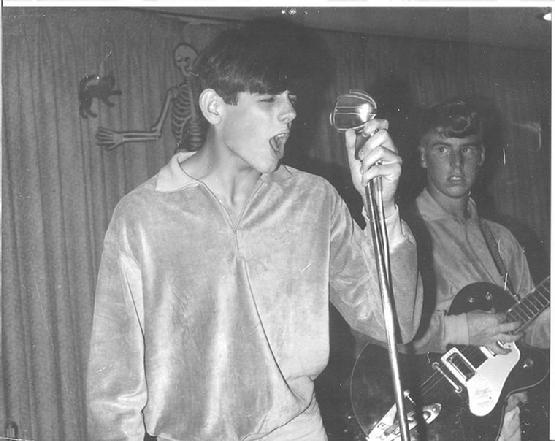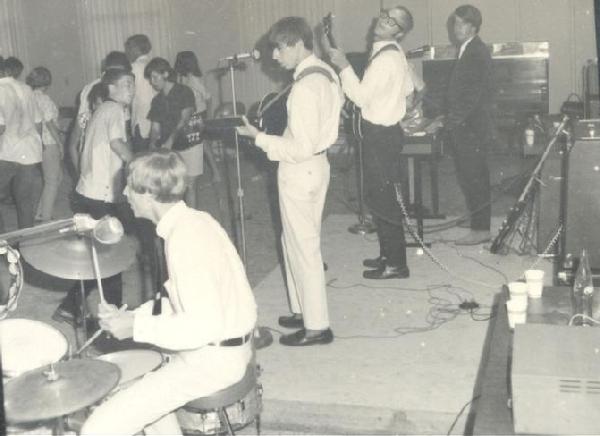 Conrad Peterson and Rod Highsmith/ Soul Searchers
"'We played The Warehouse in Tallahassee (I think that is what it was called in the sixties). The Bitter Ind was the house band and lived in the upstairs of the old building. The band needed a stand-in group, so we did the gig. We also played a private teen club in Live Oak (or Lake City) called The Barn. I remember the owner's sons were in a band and had incredible equipment. It was like walking into a great music store, all that Vox equipment and Gretsch, Hofner, and Rickenbacker guitars. We played the Southside Women's Club – competing with groups like The Bushmen, The Illusions, and Mouse & The Boys, but preferred to stay on the east side of the intracoastal waterway. Even so, we played the Northside, Southside, Tredinick, and Woodstock teen clubs, as well as the Keystone Pavilion in Keystone Heights and The Ravine Gardens in Palatka. We were Vox equipment freaks, having gotten rid of our Fender amps and Farfisa organ. We played in a regional Vox battle of the bands sponsored by Hanaford's Music at the Jacksonville Beach Auditorium. The Soul Searchers placed high in the standings, but we did not win."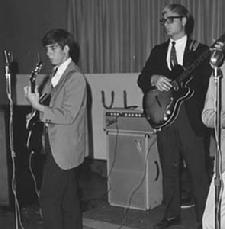 Anthony Martinich and Tim Ballentine
(courtesy 60sGARAGEBANDS)

Home Page Other Bands