SMOO'S BARNDANCE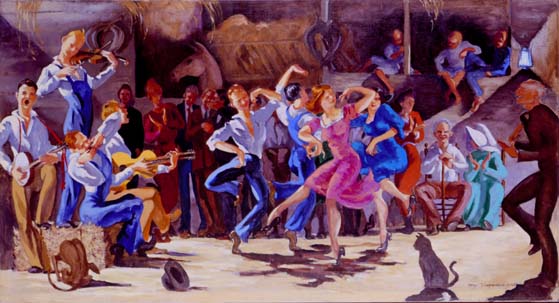 Atlanta, GA
Members: Mike Smith, Hal Hansen, Tommy Dean, Penn Edwards, Robert Stapleton, Jim Shields
The original lineup, as far as I know, was singer Mike Smith, guitarist Hal Hansen, bassist Tommy Dean, and drummer Penn Edwards. The band got its unlikely name from a chance meeting at a barndance, apparently hosted by someone named Smoo. That's the way I heard it, anyway, can't swear that it's true.
The band was known for it's partying ways, and their glue sniffing get-togethers earned them the nick name of Glue's Braindance.
When Tommy Dean left the band he was replaced by Robert Stapleton and later they added keyboardist Jim Shields.
It was a band loaded with talent and destined to fail. Smith and Hansen were great performers and lead the band in the direction of the glitter scene popularized by David Bowie at the time. Penn Edwards and Jim Shields were more into progressive, challenging rock and that division ultimately was the band's undoing.
Mike Smith moved to New York and achieved some fame with a band called Stars.
Info courtesy Robert Stapleton