ROVIN' FLAMES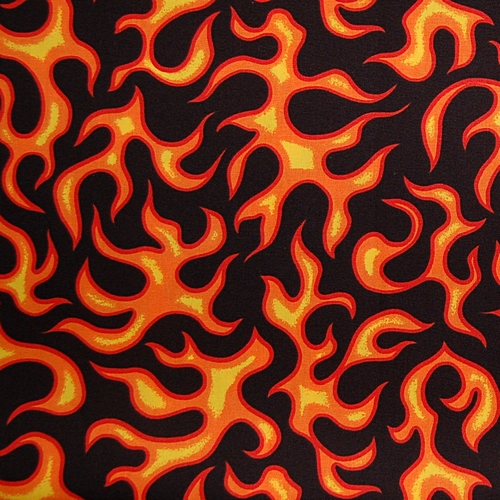 Tampa, FL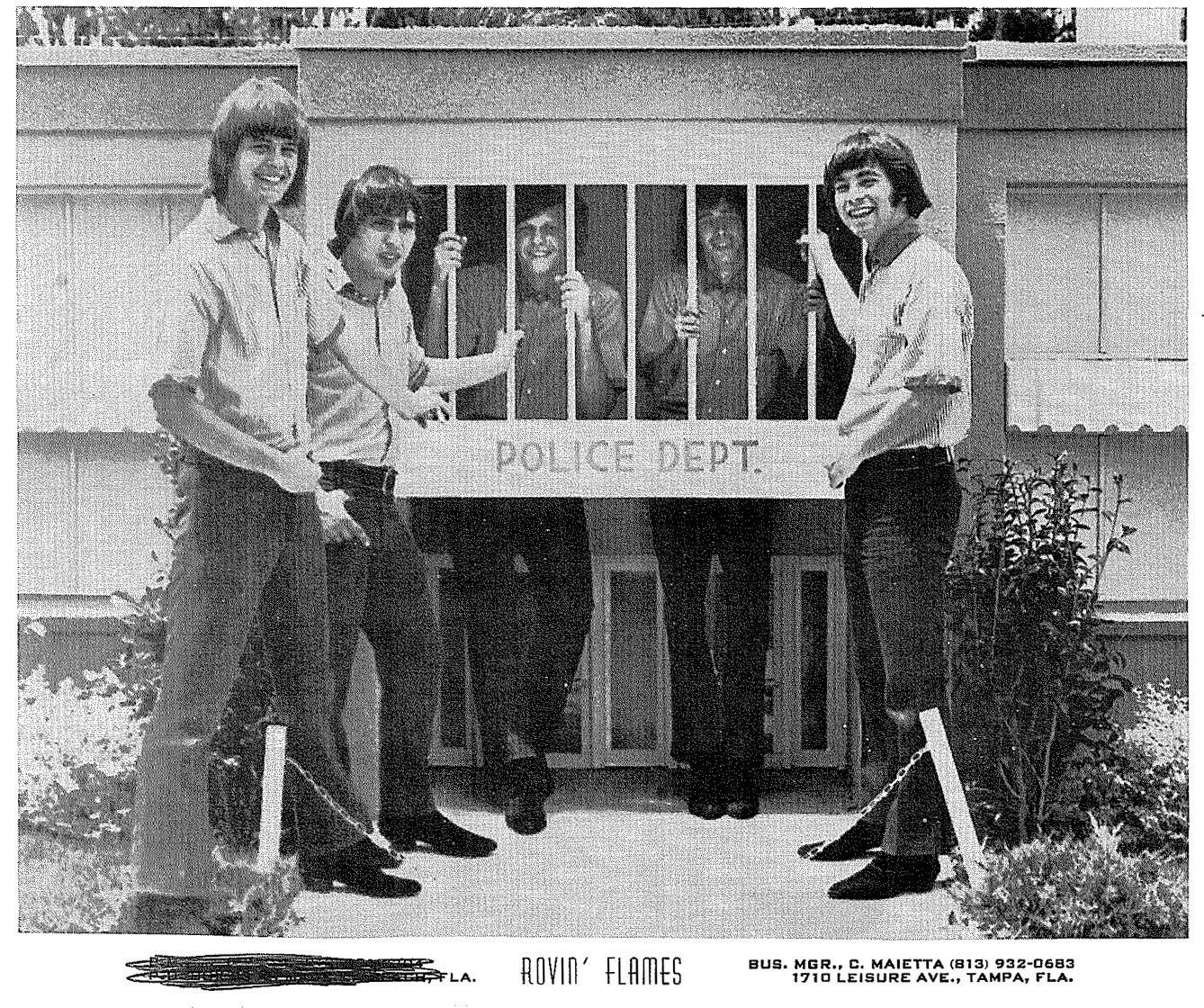 The Rovin' Flames were a major group out of Tampa, Florida. They went through many lineup changes, and it's only thanks to Dorothy Chapman, the former Secretary and later Vice President of the Rovin' Flames Fan Club that I can give a detailed listing of lineup changes.
Original lineup, 1965 - spring or summer of 1966:
Paul Battle - rhythm guitar, vocals
Jimmy "Mouse" Morris - lead guitar
J. R. Maietta - bass
Jerry Goff - drums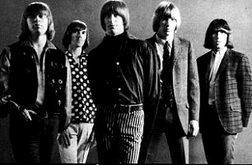 Some of the Rovin' Flames were students at Chamberlain High. The Rovin' Flames first record was "Gloria" / "J.J.J.P." cut in September 1965 on the Fuller label owned by Charles Fuller who also ran the Boss and CFP (Charles Fuller Productions) labels. This 45 was produced by John Brumage, whose name crops up repeatedly on Rovin' Flames records, usually as producer.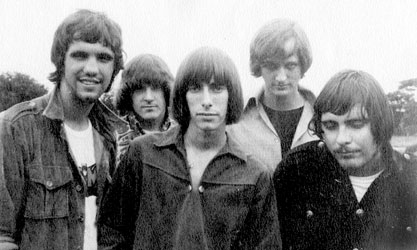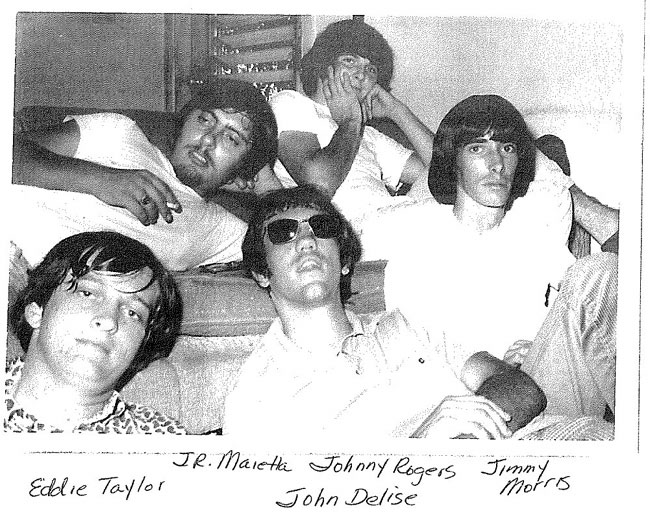 Spring or summer, 1966:
Hardy Dial - lead vocals
Paul Battle - rhythm guitar, vocals
Jim Morris - lead guitar
J. R. Maietta - bass
Jerry Goff - drums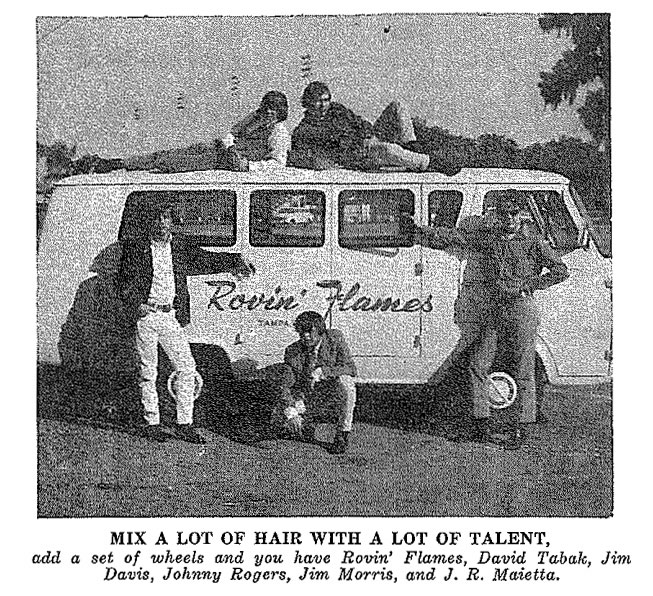 February, 1967:
*John Delise - lead vocals
Jimmy Morris - lead guitar
John Rogers - organ
J. R. Maietta - bass
Dave Tabak - drums
July 1967:
John Delise - lead vocals
Jim Morris - lead guitar
John Rogers - organ
J. R. Maietta - bass
*Eddie Taylor - drums
November 1967:
*Bob Thompson - lead vocals
Jim Morris - lead guitar
John Rogers - organ
J. R. Maietta - bass
Eddie Taylor - drums
July 1968:
*Ronnie Goedert - lead vocals
Jim Morris - lead guitar
*Jay Colding - organ
J. R. Maietta - bass
*Jerry Nickerson - drums
Autumn 1968:
*Hobie O'Brien - lead vocals
Jimmy Morris - lead guitar
Jay Colding - organ
J. R. Maietta - bass
Jerry Nickerson - drums
MEDIA: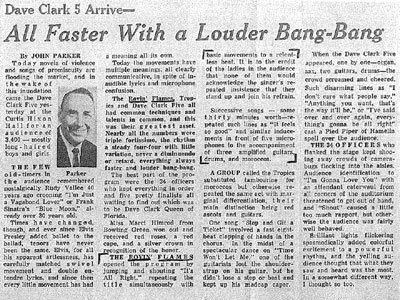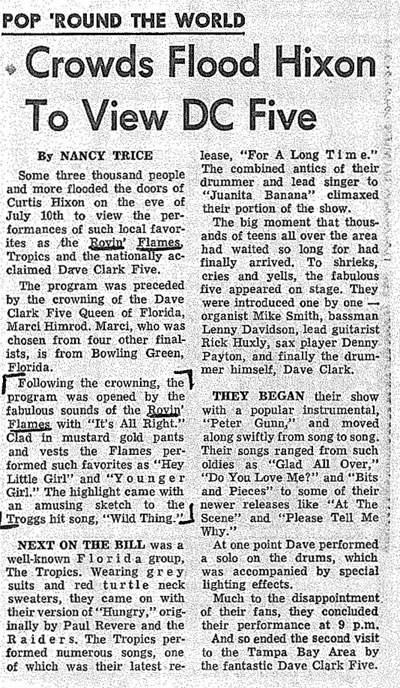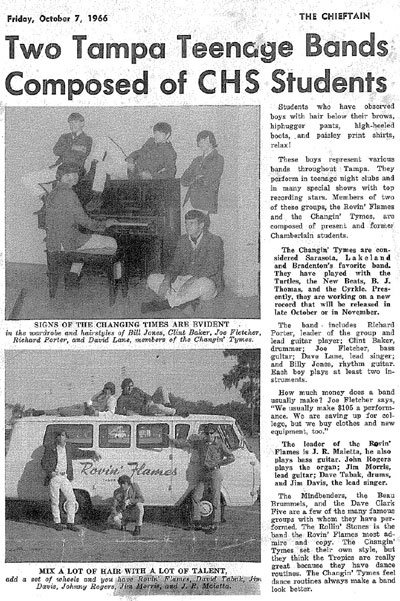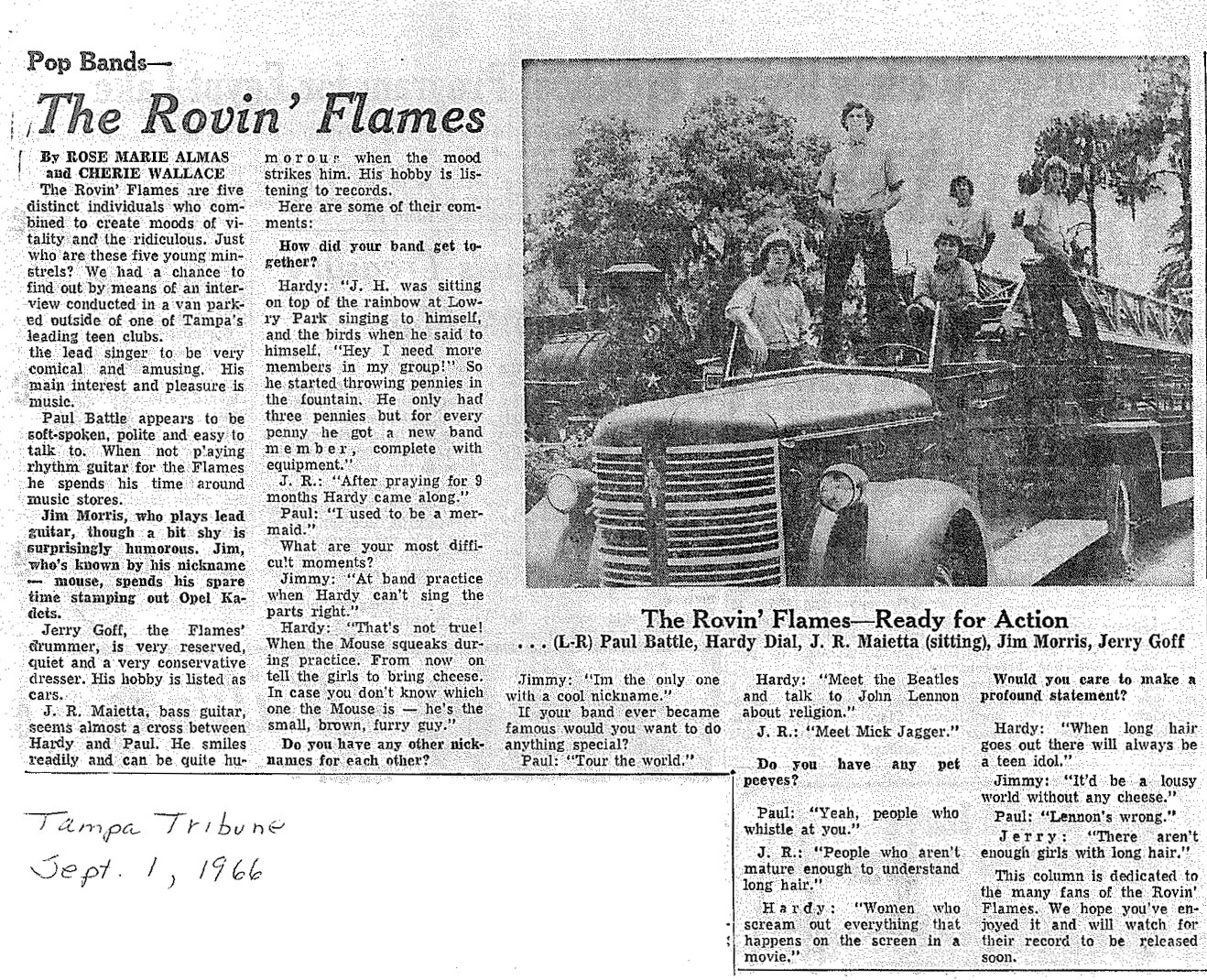 RECORDINGS: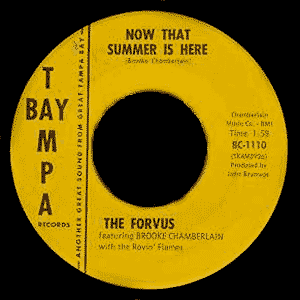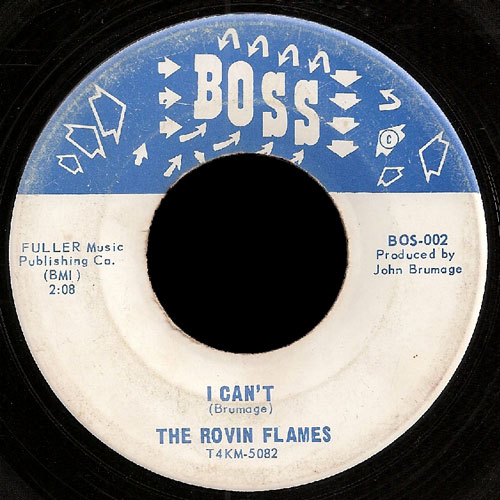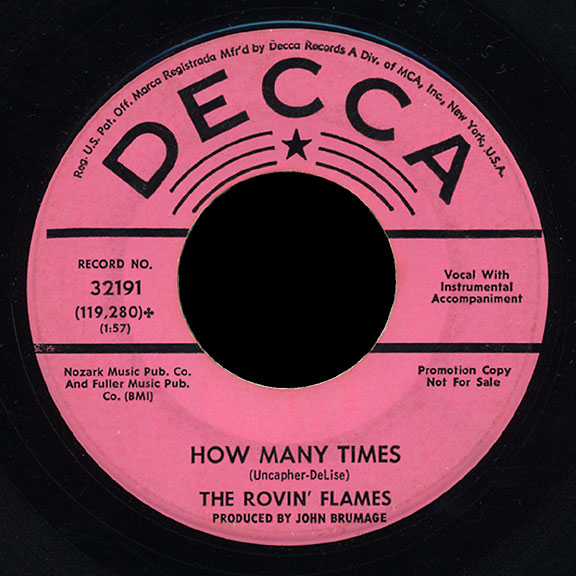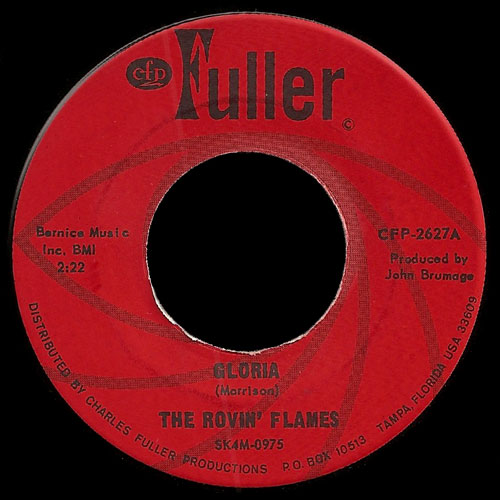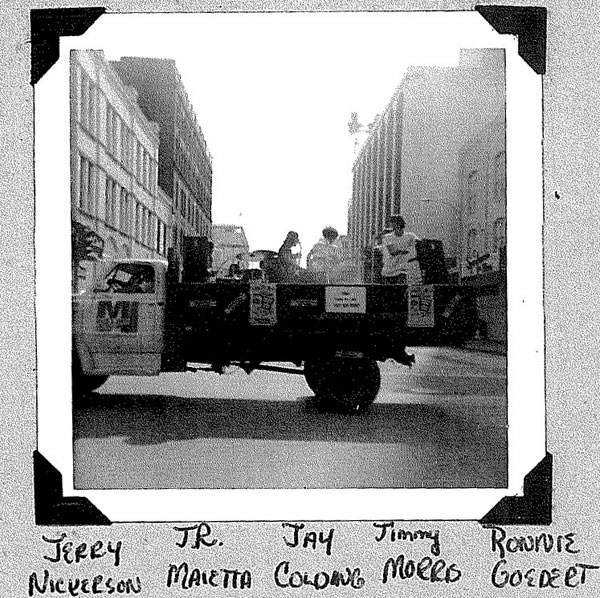 (courtesy garagehangover)