PREACHERS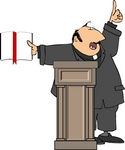 Tuscaloosa, Alabama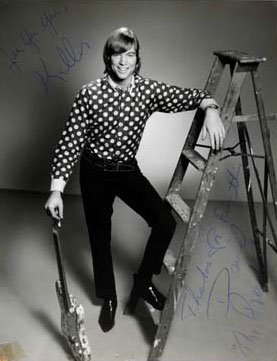 David Keller, front man for the band
David Keller's full name is David Richard Keller. The only songs BMI has
registered for him are "Inspiration" and "Hallowed Ground". The publisher
of the songs, Sheri-Glen Music is inactive - BMI don't have a "live'
address for it - but a possible clue is that Keller's songs are
administered by SOCAN, the Canadian equivalent of BMI so maybe he
moved there.
BMI give Steve Norris' name as Henry S. Norris - they list two additional titles for him. "The Ballad of Sad Sam" and "Mother's Song" both written with
a Ronald Vickery. These were published by Musicraft, another inactive company.
Other than that no leads at all.
The Tuscaloosa, AL band "The Preachers" played in Meridian. MS three to four times circa 1966-67. I booked them for a gig in 1966 and paid them something like $300.00 and 20% of the door. They were pretty good....but Meridian High School had fallen in love with the Magnificent 7 & (later Rubber Band). When they went their separate ways I booked the Rockin' Gibralters for graduation 1967. Meridian HS got out of the dance/social event sponsorship after the 1966 Prom. It was the first and last (at least for a long while) integrated dance held MHS (I booked the Roemans from Florida). Several clubs had always sponsored dances, but with the school out of the dance business it created opportunities for young entrepreneurs! Meridian was a pretty sophisticated dance music market. Between 1965 and 1967 I recall othe bands including the Allman Joys, Gentrys, Tropics, Sandpipers, Dan Penn & the Pallbearers, Greek Fountains etc.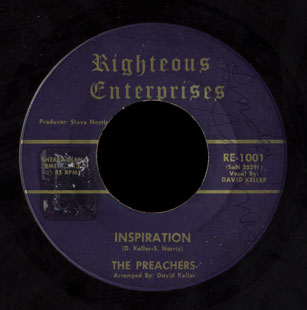 "Inspiration" shows a heavy Dylan influence
It was released twice on the Righteous Enterprises label out of Birmingham. The second time, backed the eerie "Hallowed Ground", it made it all the way to #7 on WGNE in Panama City, Florida on Sept. 9, '66.