NOBLES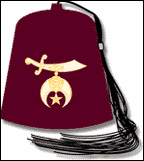 South Miami, Florida
1965-1966
Average age 14 -15...Stones fanatics for the most part, and trying hard to be crude, rude and nasty, although they didn't get that down till later...astonishment when Eddie actually drank a BEER at the first gig...got along rather tentatively, with my first experience with alliances within a band, esp. with the rhythym section being set apart...
Personnel:
Eddie Smith - Rhythym Guitar/Vocals
Joe Smith - Lead Guitar/Vocals
Jack Jones - Drums
Ray Harris - Bass/Vocals
Influences:
British Invasion/American Garage bands
Setlist Sample:
Tell Me/Daytripper/You Really Got Me/Satisfaction/These Boots../Sleepwalk/Hey Little Girl/Hey Joe
Equipment:
Stiles and Silvertone guitars; Airline bass and bass amp; Silvertone case-amps for the guitarists/ blue sparkle Jap set w/pawn shop cymbals that sounded like garbage can lids and a tambourine on the hi-hat (absolutely necessary at that time); vox thru the amps, of course, augmented by an 18" high frequency horn stolen from a horseshow arena in the neighborhood.
Rehearsal Space:
Dad's open ended garage: no complaints from the neighbors, either (!!??!)
Band Vehicles:
Dad's huge blue Dodge station wagon.
Best Gig:
First time out: frat gig for Saxons: didn't get beat up and thrown into pool (almost, though) and paid $5 a man !! Rode home victorious on the tailgate of Dad's station wagon and got burgers. Got a return date, too! ON MY WAY!
Frat gig/Barbarian Theme for Centurians: stomped chickens, flying entrials landing on the singer's brand new Beatle boots (lost it immediately: did not enhance our rendition of Ebb Tide one bit); screaming girls in togas being carried off into the scrub brush for what I could, at the time, only guess at...