LAWSON AND FOUR MORE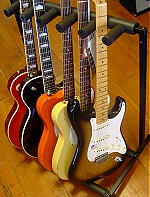 Memphis, TN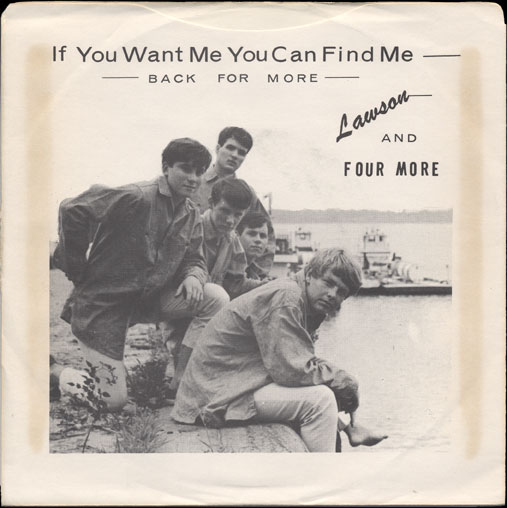 Out of Memphis, Tennesee came Bobby Lawson with his group Bobby and the Originals, consisting of Joe Lee lead guitar, Joe Gaston bass, Bill Donati drums, a guy named Bernie on keyboards and Bobby playing rhythm guitar and singing. They initially played r&b and soul, but by 1965 they added the Zombies "You Make Me Feel Good" for an appearance on the local TV show, Talent Party. Around this time, Terry Manning replaced Bernie on keyboards.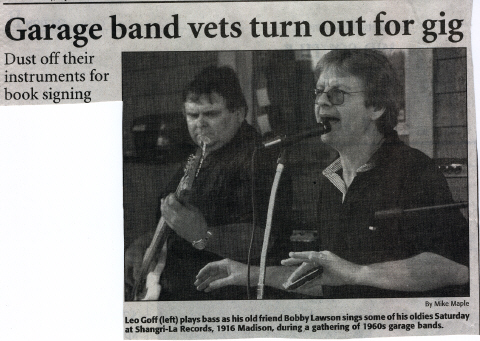 Terry Manning went on to a form Rock City with Chris Bell and Jody Stevens before those two formed Big Star with Alex Chilton and Andy Hummel. Manning then became a hugely successful engineer and producer for artists great and not-so-great. Part of his legacy is inscribing the Crowley maxim "Do What Thou Wilt" into the dead wax of Led Zeppelin III. Bobby Lawson started Lawson's Blues Bag and gigs around Memphis to this day.
e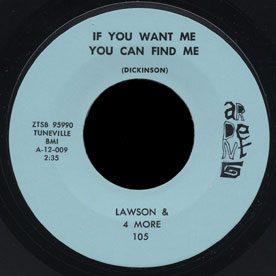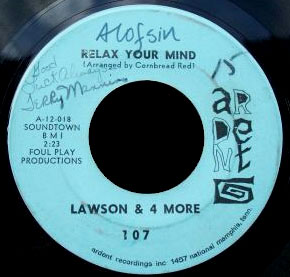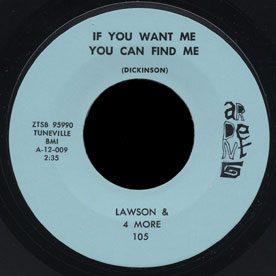 The top side of their second record Relax Your Mind was recorded in Nashville in 1966 at the Fred Foster Studio because Ardent was constructing its new studios in a building on National Ave.
The b-side is the psychedelic Halfway Down the Stairs, another Dickinson song. Bobby Lawson considers it "by far the best thing we ever cut."
(courtesy GARAGEHANGOVER)