ESCAPADES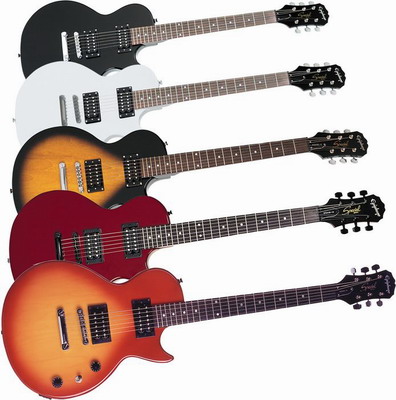 Memphis, TN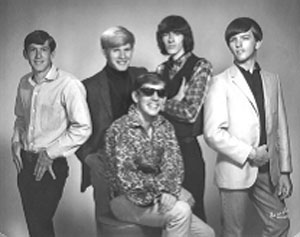 l-r: Minga, Williamson, Roark, Kisner and Gorden
The Escapades were among the dozens of working teen bands in Memphis in the mid-'60s. Vocalist Tommy Minga had been part of the Jesters, who cut "Cadillac Man" for Sun Records. Though Minga was the primary songwriter for the Jesters and is given songwriting credit for "Cadillac Man", the song was actually written by Jesters guitarist Teddy Paige. Paige disliked Minga's vocal arrangement on an early take of the song and forced Minga out of the band soon after the session. Jim Dickinson was brought in to play piano and sing on the released version.
The draft broke up the group in 1967. Ron Gorden joined the Bar-Kays and later worked as an artist for Stax.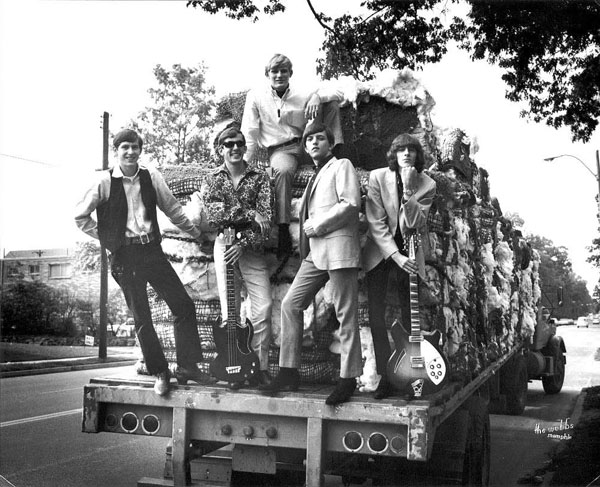 l-r: Tom Minga, Dale Roark, Ronny Williamson, Ron Gorden and Bennie Kisner.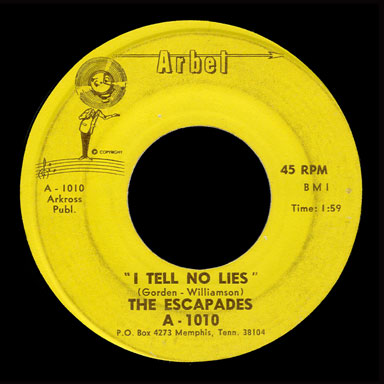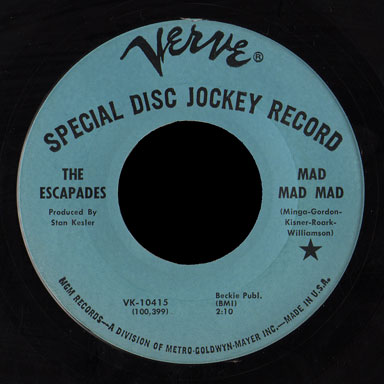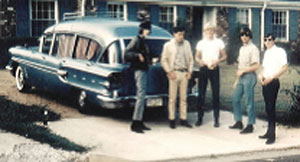 (courtesy GARAGEHANGOVER)