DUKE FRANCIS &I THE RAMBLIN' REBS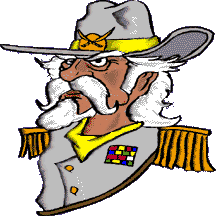 Abilene, Tx.
DUKE FRANCIS & THE RAMBLIN' REBS
--Abilene, Texas--
ABILENE -- You couldn't get more authentic country Texas swing and
folk than with a Texas original named Duke Francis.
His band the Ramblin' Rebs frequented American Legions and VFWs
in Central Texas from his home base in Abilene, where United States Air
Force musicians often clamored in to share a gig or two.
These 1978 photos show The Duke playing with his comarde Rebel and a
few Airmen from Dyess Air Force Base who were stationed at the Abilene
air base during this time.
One is drummer and Valdlsta, Ga., native Bill Bruce. The other is a Tech
Sergeant and Brucecan't recall his name. except to say, "He was my niehg
bor
acorss the street in a trailer park where we first were located upon ar
rival
in April 1977."
It was that Tech Sergeant who found out The Duke needed some backup
help, and knowing Bruce played drums, much to the chagrin of trailer park
residents there at the entrance to the base, collared Bruce to go help him
support The Duke.
"I never wore a cowboy hat but The Duke insisted, so I went out and
bought one," Bruce said. "The Duke paid pretty well so I was real happy
with the extra money. And most fo the music presented a learning curve
for me, a rock drummer. But it was fun and The Duke, man could he ever
play that fiddle."
Bruce said he tried to research online to find amny notice of The Duke/s
passing but cam up short. "The Abilene Reporter Newspaper wants a subscription
to research its archives," Bruce said.
Bruce went on to join The Outlaw Summer Band (see bio here) in
Abilene, Texas.
All in all, those Texas gigs with The Duke are sure to rouse memories for
some of you cowboys out there. Drop us a line if you have any stories to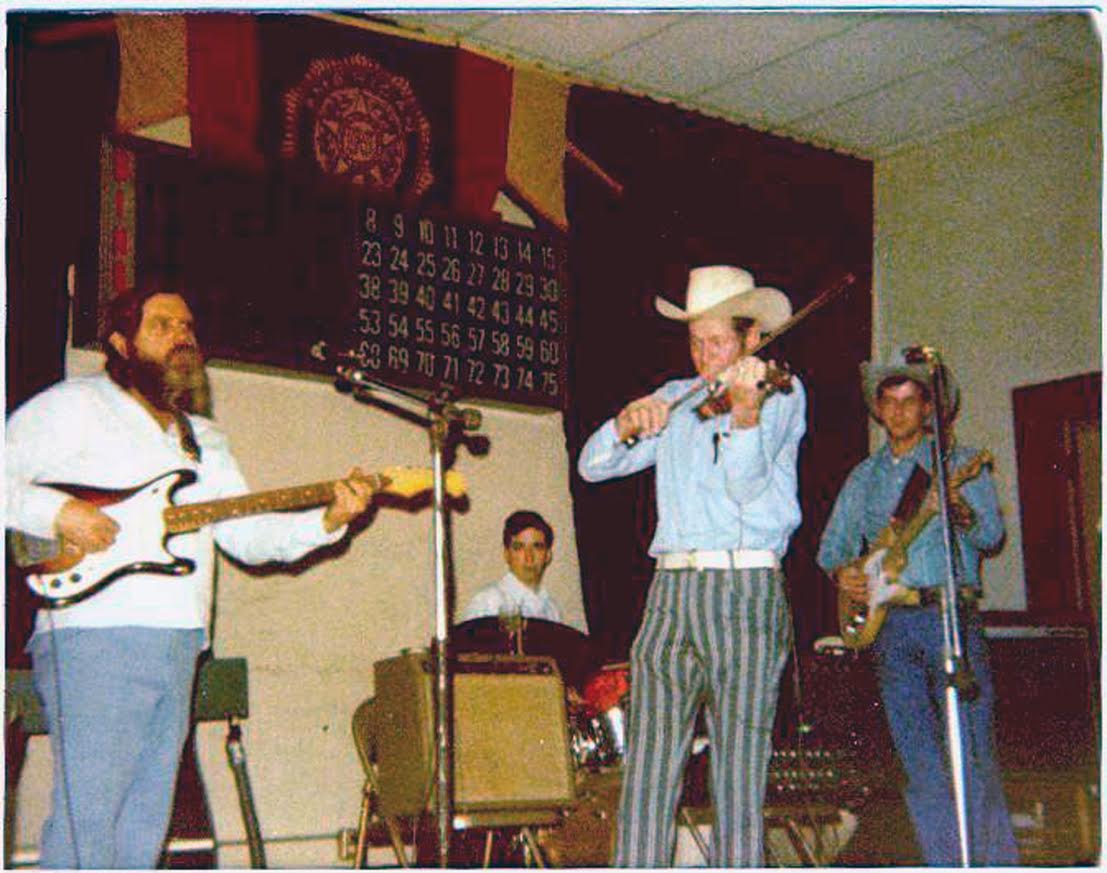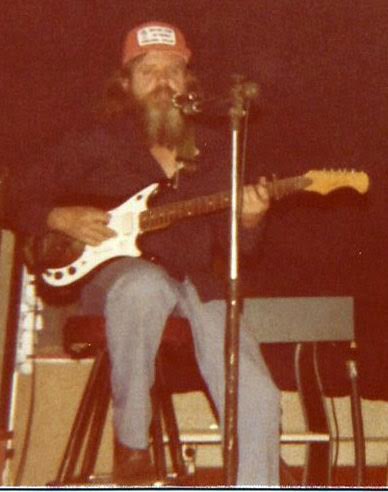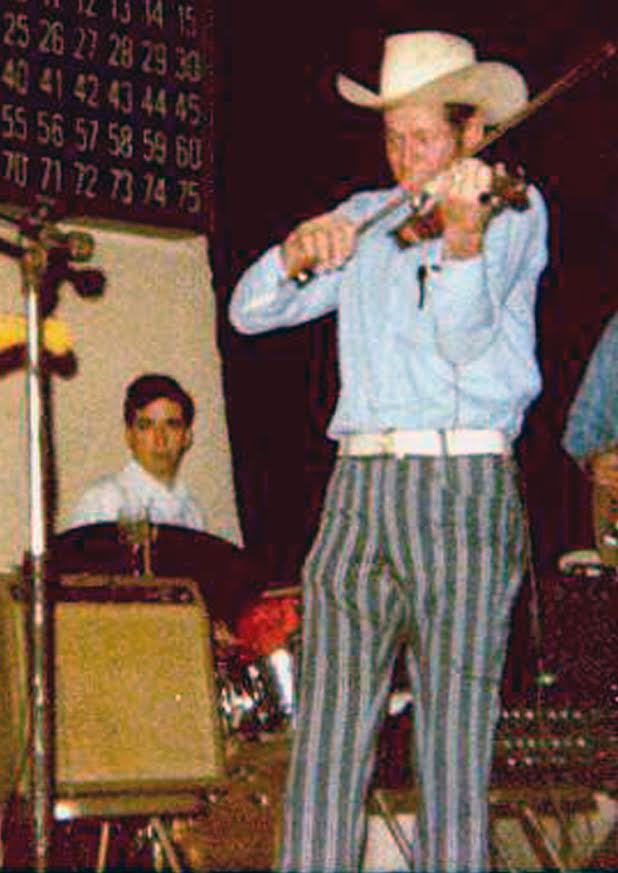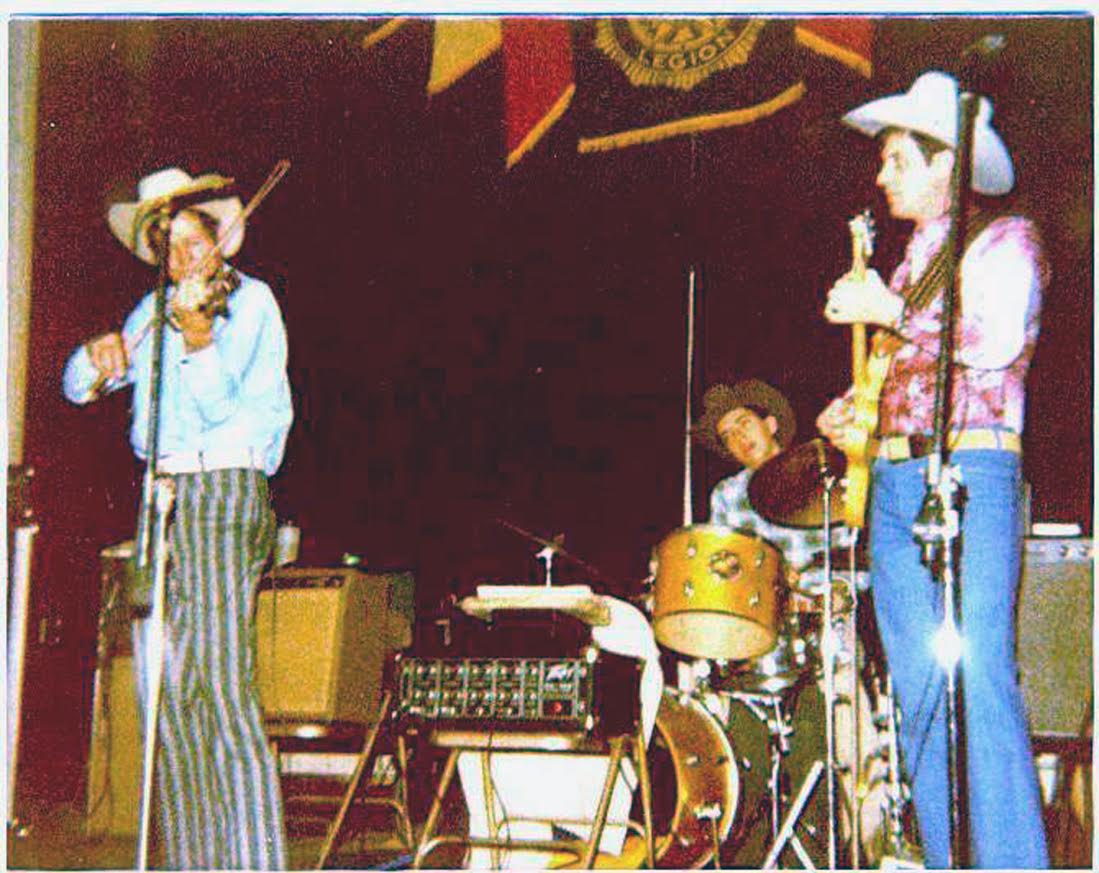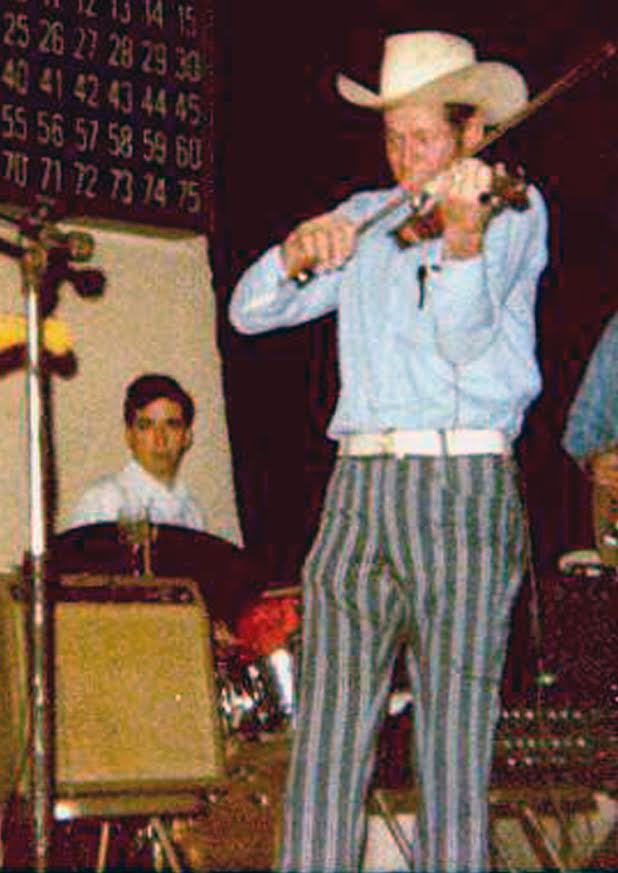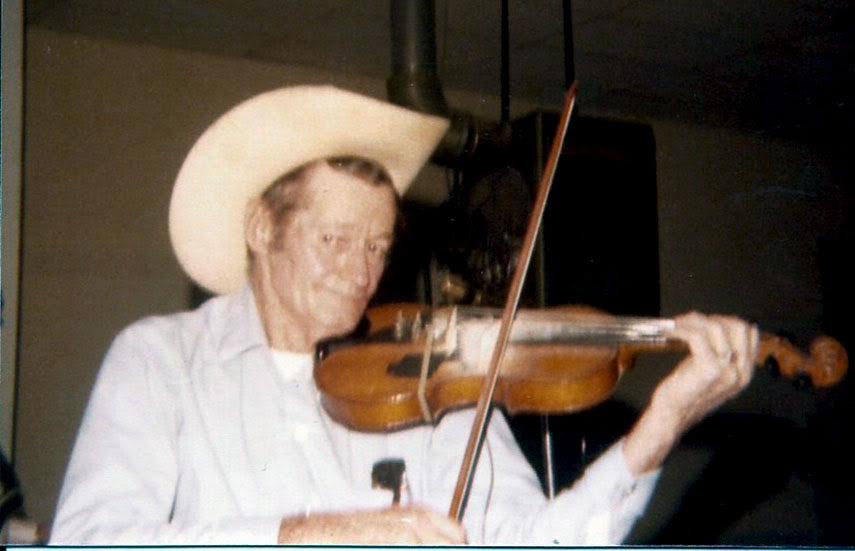 pics and info courtesy Billy Bruce
Other Bands