THE BILLY BRUCE BAND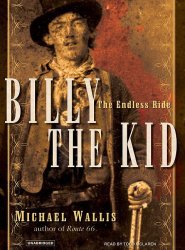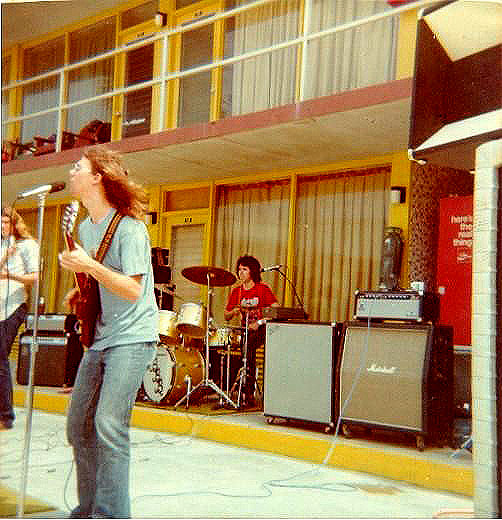 The Billy Bruce Band featured David Williams and the late Rick Jacobs on guitars, Brian Hastings on bass and Billy Bruce on drums. Everyone except Brian sang.
The band formed in 1976 and changed to Crazy Days when Rick left the band and Dallas Moore replaced him. Photos show here were taken at a Valdosta State University fraternity party at a hotel in Panama City, Florida during a Spring Break bash. Loud would be an understatement!
www.garageband.com/artist/billybruce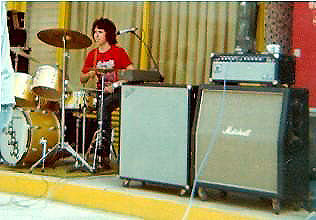 Billy Bruce on the drum kit.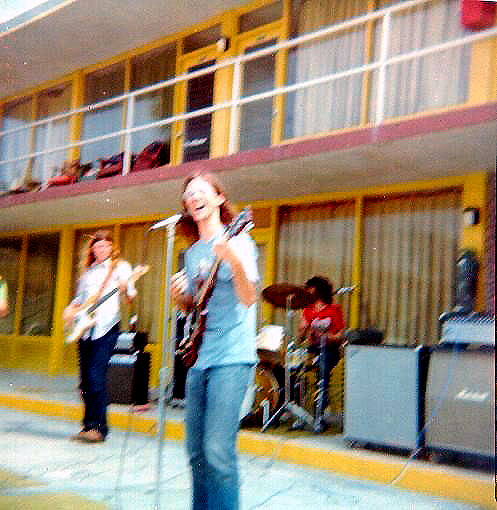 Brian Hastings on Bass (left)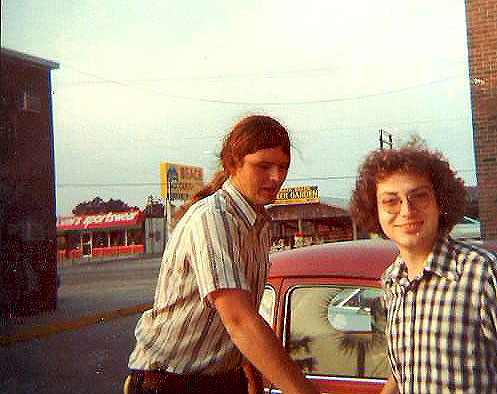 The late Rick Jacobs is shown with Brian Hastings (left)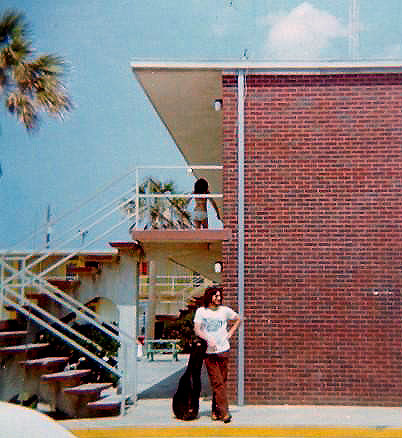 The late Rocky Barnes (standing alone in the parking lot with guitar case) also provided sound engineering and roadie help. Thanks to the photographer for also capturing the fine thing on the walkway directly above Rocky!
Everyone said they were Billy Bruce so no one could hardly figure out who the real BB was. And that suited the real one just fine!
Heh, heh! We love it!
Check out the links to these videos that Billy made:
I'm Giving Up Rock N Roll For Frank Sinatra
New videos by Billy Bruce:
© DaveandAndy 2006