AFTON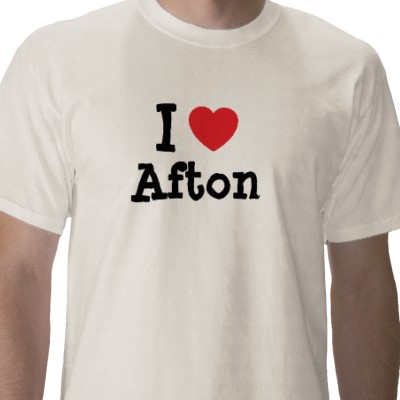 Danville, Va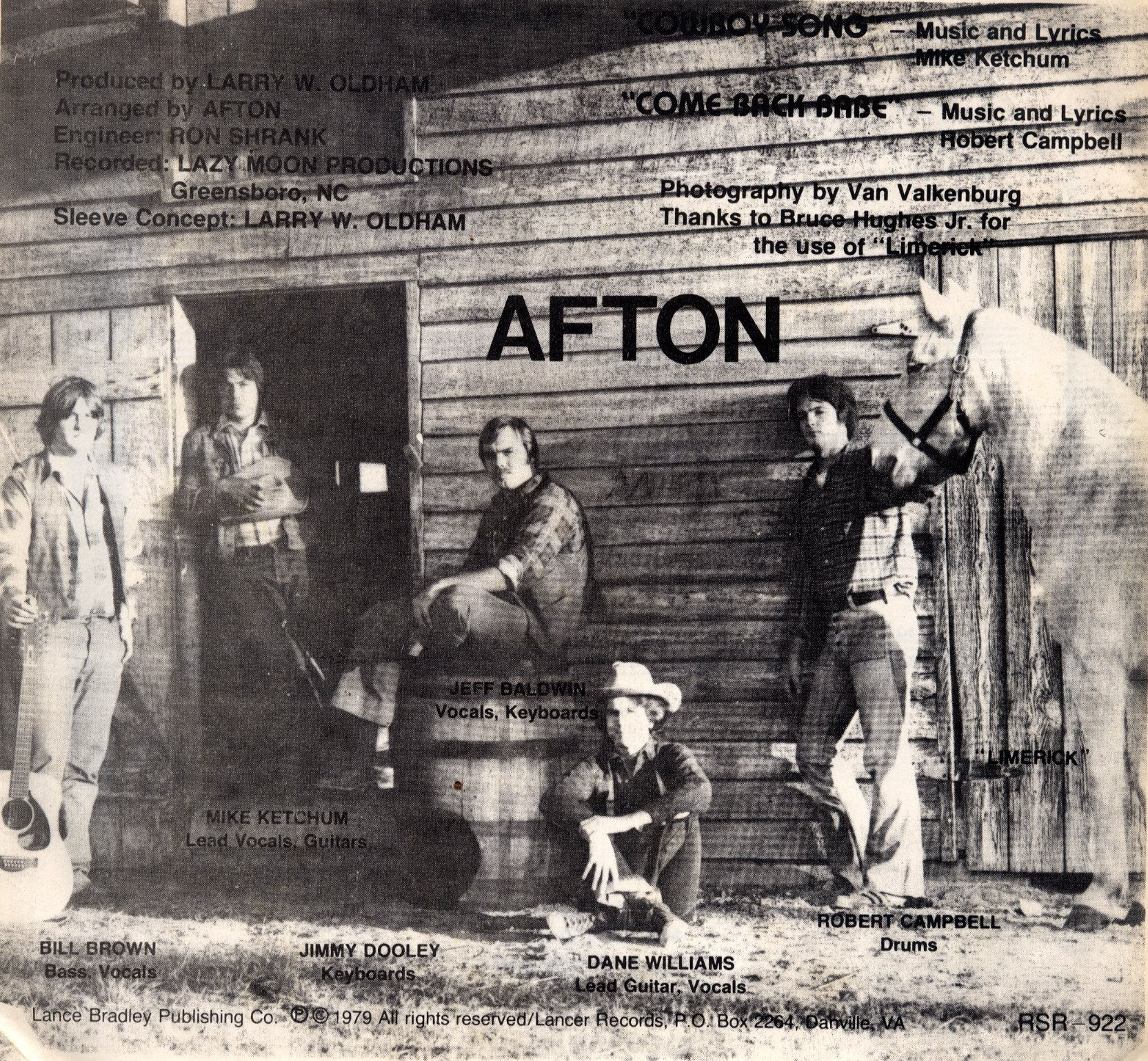 Late 70s group from Danville, Va. Afton recorded an album of all original materal On Lark Records out of Waynesboro, Va. and a 45 RPM on Lancer Records, a local label. Afton toured until the members went their separate ways.
(pic and info courtesy Jack Garrett)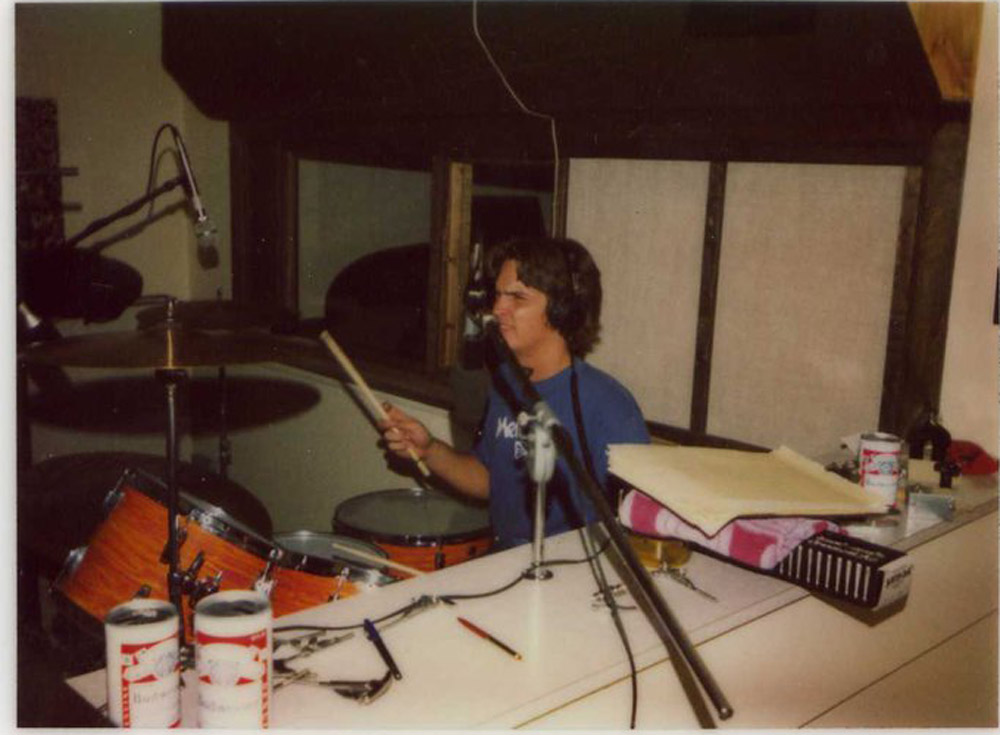 In the studio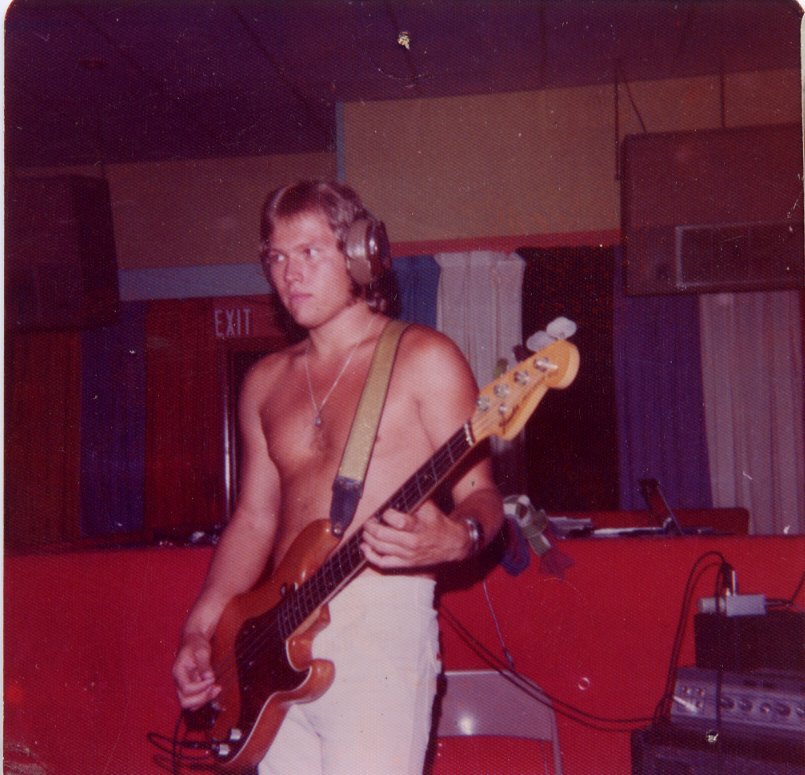 Bassist Donnie Hughes in the studio during recording sessions for album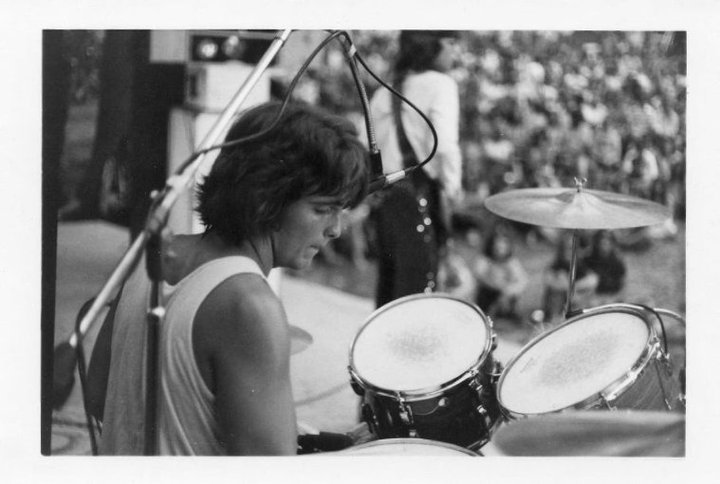 Live from a Festival in the Park concert in Danville, late 70s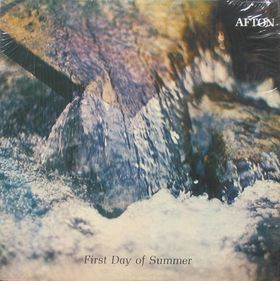 Album on La4k Records was called "First Day of Summer", released in 1977. Original bassist, Donnie Hughes reports that the group has a cult following in Norway and that a copy of the LP recently sold for $250 on e-bay.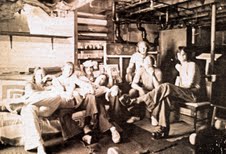 Original Afton lineup picture on the back of their album cover:
Donnie Hughes, Jim Dooley, Jeff Baldwin, Robert Campbell (lying down), Skipper, Mike Ketchem, Dane Williams.
Afton/First Day of Summer album (Lark Records LRLP 2288 – Stereo)
The group Afton had quite a following in Southside Virginia in the late 70s and recorded an album and a 45. The album showcases the group's original material. Unlike most regional bands of the era, Afton performed self-penned material, with most of the songs written by lead vocalist Mike Ketchum (now deceased), who also played acoustic guitar on the recordings. Mike wrote all 8 songs on the l.p: Life Light; Sara; Henry (co-written by J. Schilling); Summer Night; Hitchhiking; Younger Days; Never Trust A Woman; On the Way (co-written by lead guitarist Dane Williams). The album was recorded/manufactured by Major Recording Company and Studios in Waynesboro, Va.
Personnel on First Day of Summer:
Dane "Do Do" Williams – all electric guitars, vocals Jim Dooley – keyboards, sax, acoustic guitar, vocals Donnie Hughes – bass guitar, vocals Robert Campbell – drums, percussion, vocals Skipper – percussion, vocals Jeff K. Baldwin – string arrangements, keyboards, vocals
"Boo" -- banjo
The album was recorded in Waynesboro on June 21, 1977, hence the title first day of summer. The entire album and mix was done in a standing 8 hrs (no pressure huh?); we played a lot of colleges and were interviewed at many radio stations. The album was almost picked by Mercury/Nashville. I left to go to Rhode Island to play with a band called Damien (progressive Rock) in '79.
(Donnie Hughes)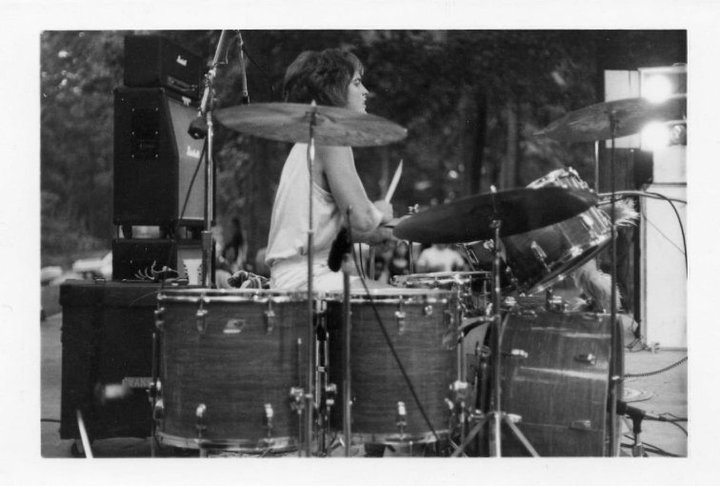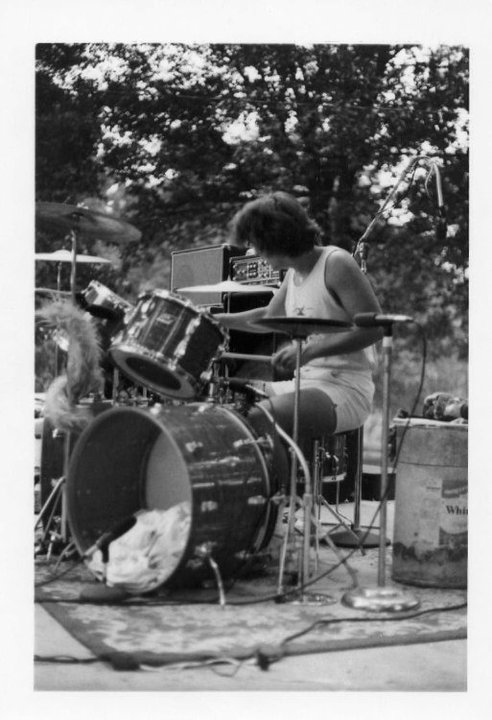 Cowboy Song (Mike Ketchum)/Come Back Baby (Robert Campbell) 45 on Lancer Records:

Bassist Bil Brown on "Cowboy Song" 45: When we did the vocal tracks to those songs, Robert(my son) was born the night before! Now I'm a Grandfather. You think you feel old? Larry Oldham produced the Cowboy Song/Come Back Baby 45 for his label, Lancer Records. Larry worked in the record industry and in sales for radio. He also managed the Stereo Village stores in Danville in the 70s.The "Cowboy Song" single was the label's second project. The first was an album by singer/songwriter Vicki Clarke, who was attending Averett College in Danville at the time and was backed by Fox and Company, a Danville-based group led by Rickie Fox, formerly of City Council, The Soulmasters and Gene and the Team Beats. Lancer Records was named after Larry's son, Lance. The Jackson Brothers (gospel group) and Dorothy Glass also recorded for Lancer.
The Afton 45 (Lancer RSR 922) was released in 1979 with a two-sided picture sleeve. A photo of the group appears on one side and artwork on the other. Lyric/music sheets for both tunes were enclosed. The label lists this as a Lazy Moon Production, Greensboro, N.C., Lance Bradley Pub./BMI. Neither song is included in their earlier album, "Last Day of Summer" on Lark Records. Between releases, bassist Donnie Hughes left Afton and was replaced by Bill Brown.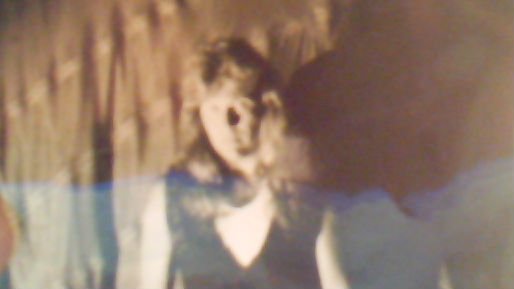 Original bassist Donnie Hughes. Afton changed bass players between the release of the album and the 45 RPM. Bill Brown followed Donnie Hughes. The keyboard player, Jimmy Dooley, Dane Williams and Bill Brown are all still active in music. Bill plays in a band called Backstreet.
(pics courtesy Robert (Bob) Campbell)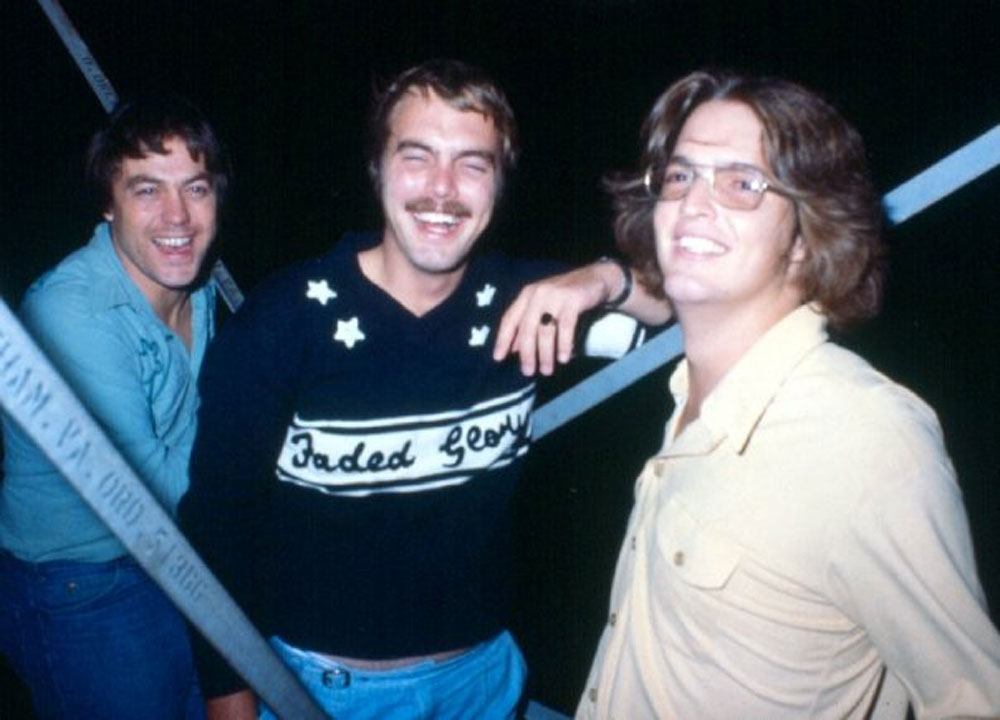 Afton relaxes, circa 1977
Mike Ketchum, Jeff Baldwin, Robert Campbell
(pic courtesy Jack W. Garrett)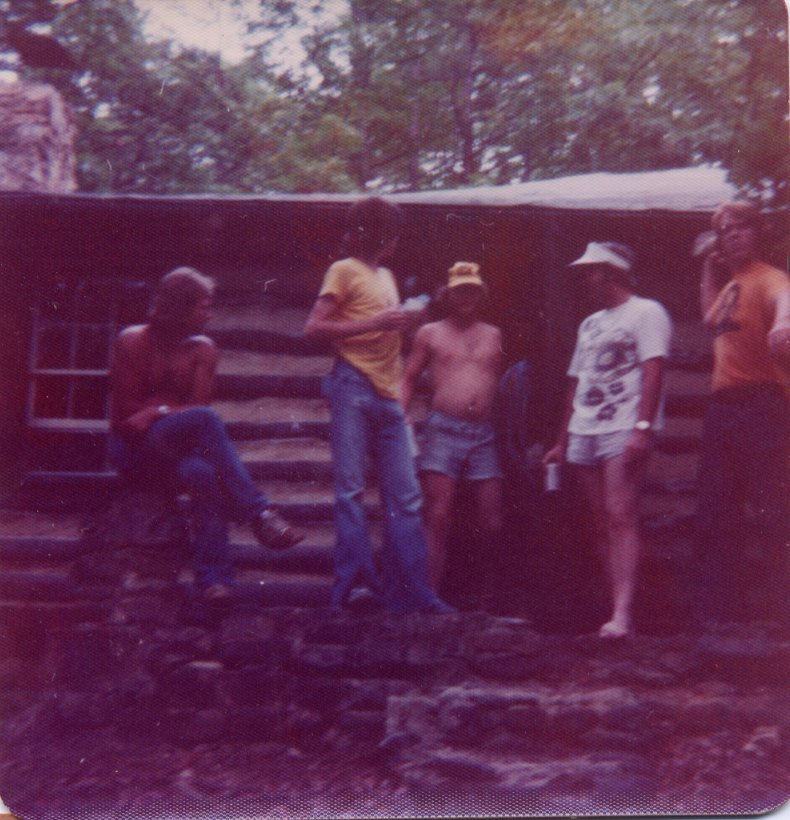 More R & R
The Afton Story: as recalled by drummer Bob Campbell
I met vocalist Mike Ketchum through some other musician friends in Danville. He had a bunch of songs he wanted to record and was looking for people to play on the recording. We got together with a few other guys (and I can't remember anybody's name but Jimmy or Jeff may have been involved) and worked up a few of the songs.
I remember we played one gig at Ballou Park. Mike played guitar and sang and we had two drummers playing, me and another guy (I can almost see his face but can't remember his name).
That bunch kind of fizzled after that so Mike asked me if I knew anyone else who might be interested so I called Donnie, Dane, Jimmy and Jeff because we'd all played together before in Star and Leevi Whiz and a few other bands.
We rehearsed in my dad's church, the Episcopal Church of the Epiphany on Main St. near the YMCA. They had a hall with a stage and the minister, Doug Girardeau, let us practice at night and keep our equipment set up. We'd close the curtains when we weren't practicing. There might have been a few non-church-like activities going on some nights!
I remember walking out of practice one night, getting in the car and hearing that Lynyrd Skynyrd's plane had crashed, so that's the time frame.
We worked our butts off for a couple months arranging and rehearsing the songs.
Mike had found this studio in Waynesboro that he booked a day in and we went up there a few days early and stayed at this nasty mountain cabin to get in some last minute rehearsals and partying. I remember it was a large log home with a big great room that we practiced in. Jeff got a bunch of cases of Busch Natural Light that we lived off for a couple days. That and weed. We actually recorded the song on the first day of summer that year (77?), hence the name.
Mike went back up the next week to mix it with the engineer and they actually lost a guitar track from the song "First Day of Summer." Dane had overdubbed another part on it, so what you hear on the album is only half of the guitar lead!
The single, "Cowboy Song" and "Come Back Babe," we recorded in Greensboro, NC. Bill Brown played bass on that, as Donnie had left the band after an interesting altercation with me over what I think was about 10 dollars from a gig. There may have been a gun pulled... pretty fun looking back on it. Larry Oldham from Stereo Village put up the money for the studio time, I think.
There is a really bad quality rehearsal recording of "Cowboy Song" that blows the 45 version away. Dane plays an amazing lead on it and the overall band is super tight and right on top of the song. Wish it had been the 45 take.
Jimmy Dooley also has some live recordings from the Black Horse Cellar in Danville from a gig we played on Jimmy Bolton's birthday. Some of it sounds really good. We were actually playing at a pretty high level then. Very tight musicianship. And Mike was an excellent singer.
There is also a video of us playing for a Danville Cablevision March of Dimes Telethon that was recorded in some church basement in Danville. We did a bunch of songs, including an original we never recorded, "Carolina Woman," that I wrote and butchered vocally. Plus a song Dane and Donnie wrote we jokingly called "The Horsie Song", a real sci-fi metal tune.
We used flash pods and smoke in it, forgetting we were in a basement. The smoke lingered for the next songs, slowly sinking down and making us disappear in the cloud. It's hilarious!
(info courtesy Jack W. Garrett)
Afton in the Media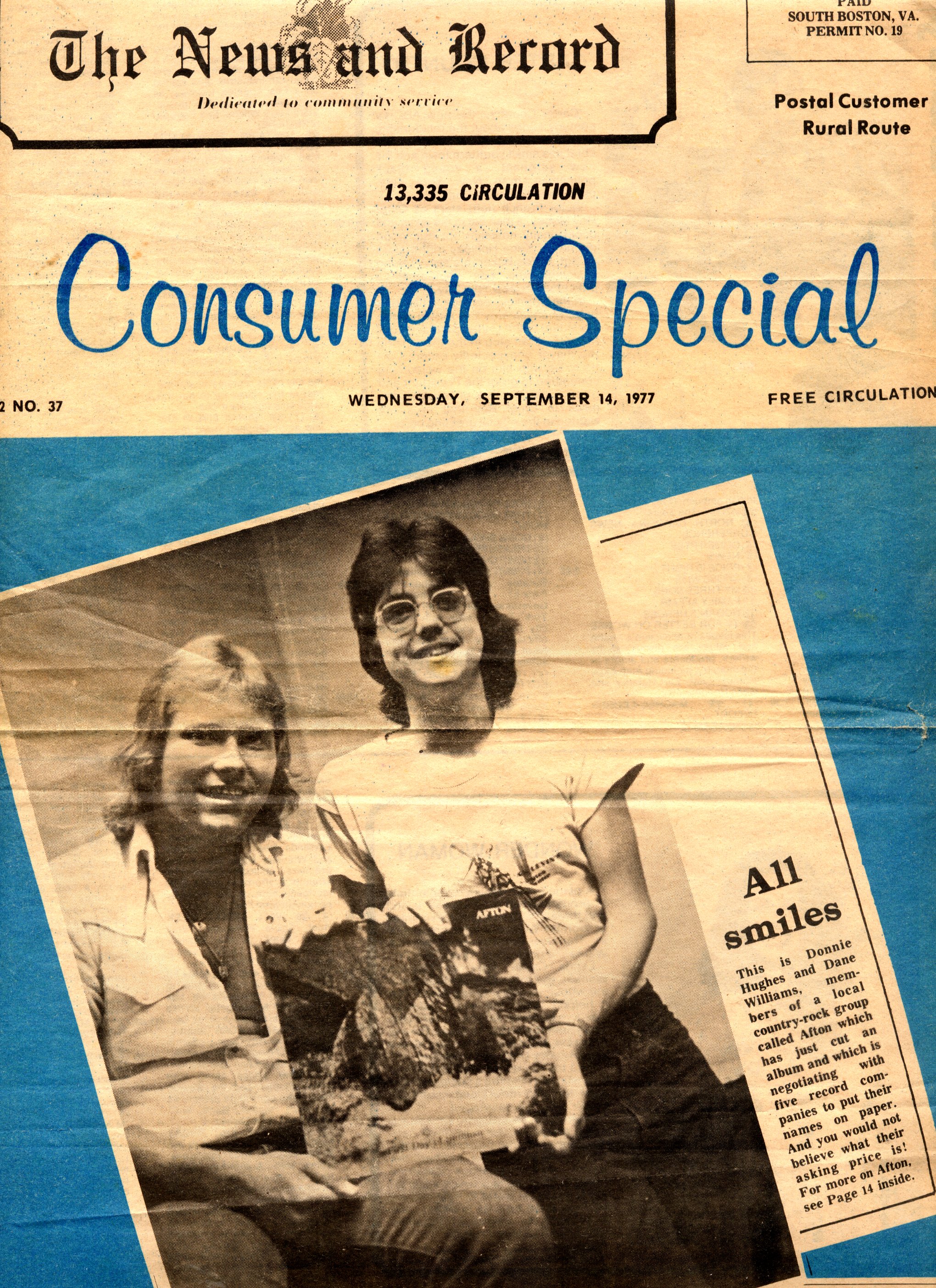 Bassist Donnie Hughes and lead guitarist Dane Williams promote the release of "Last Day of Summer" album in Halifax County, Va.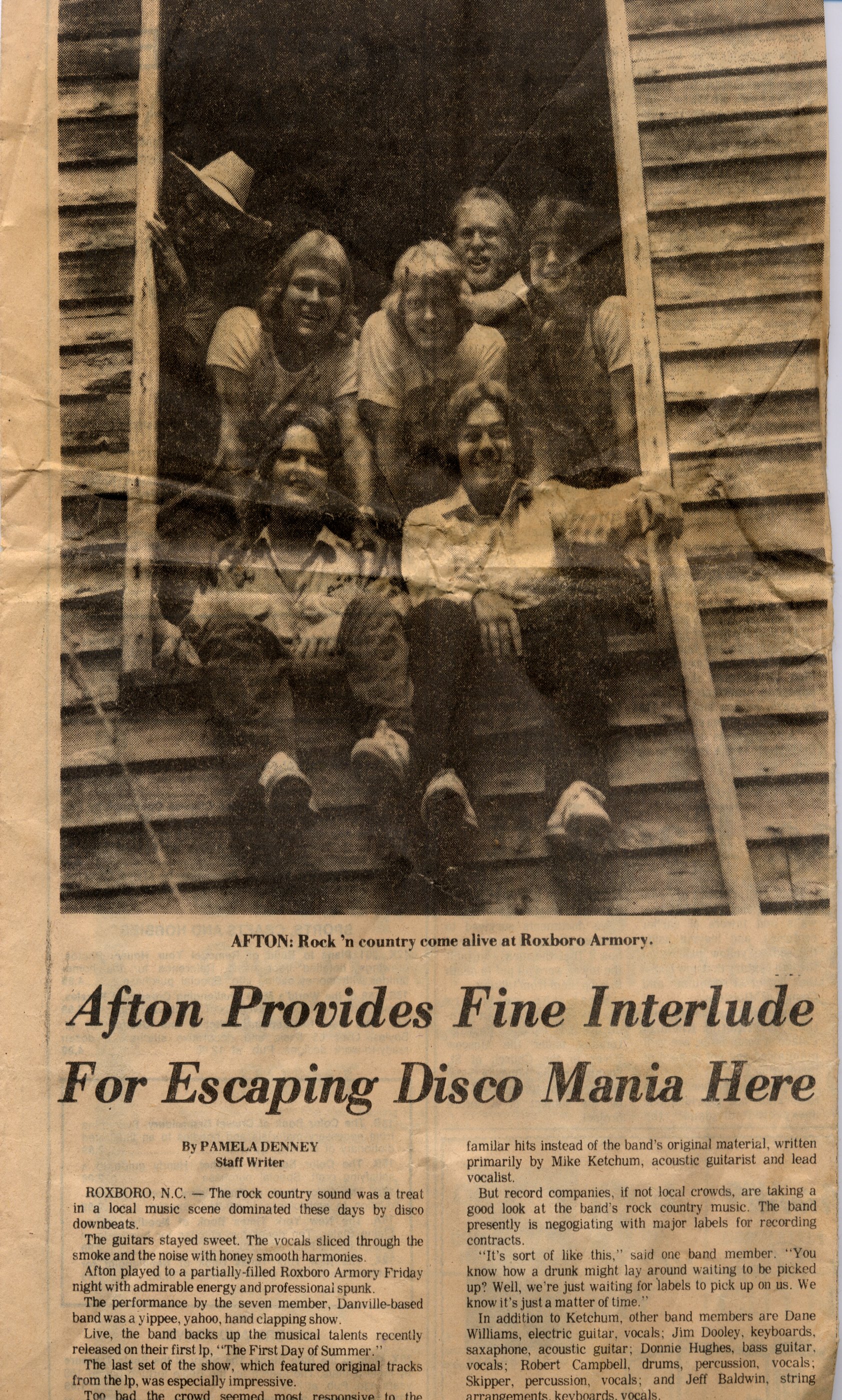 Afton Concert Posters