...Buzzy Bowen
---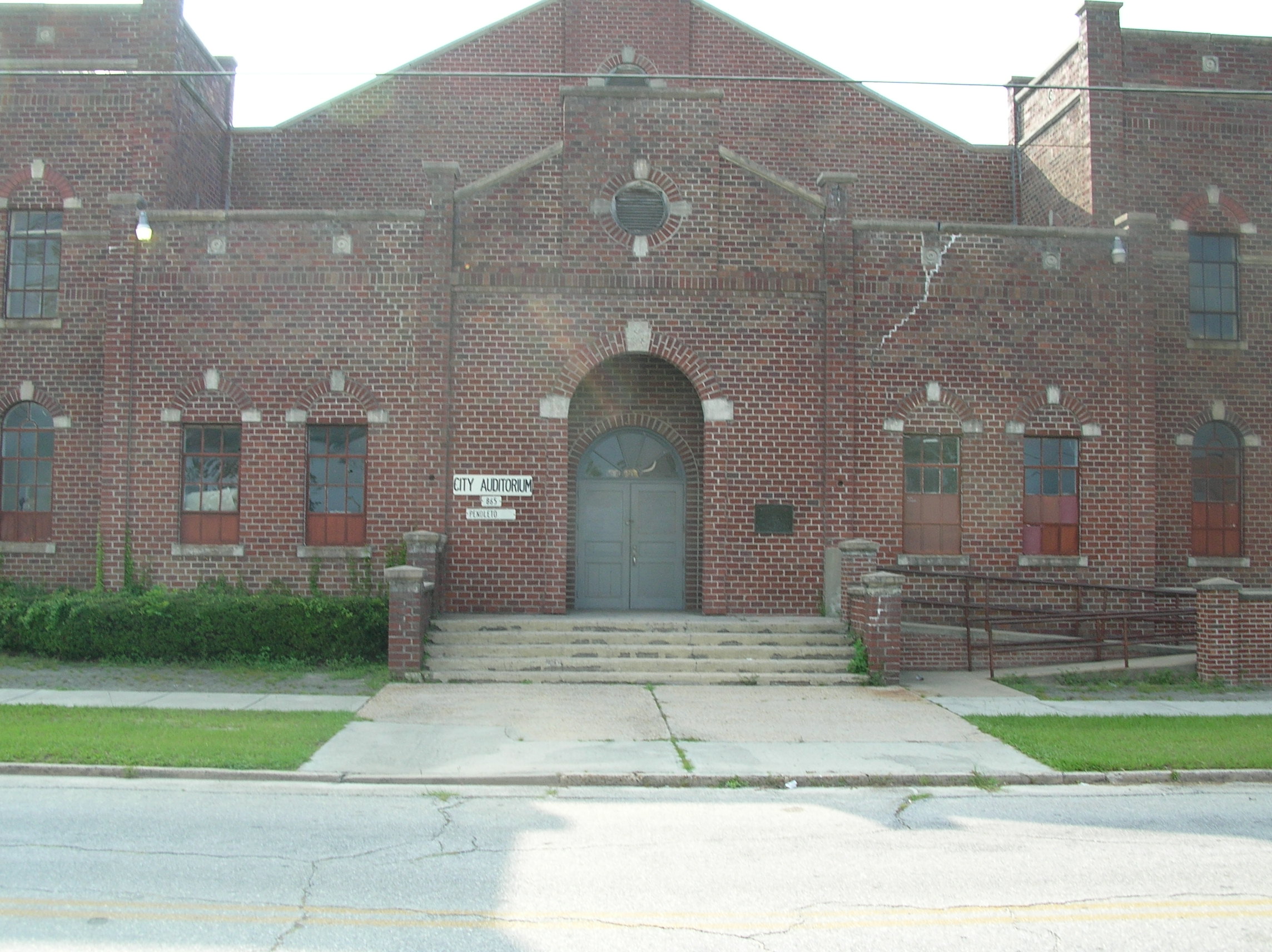 The City Auditorium in Waycross, GA where many fine bands played for dances on weekend nights in the 60s and 70s. Price of admission was only $1.50-$2.00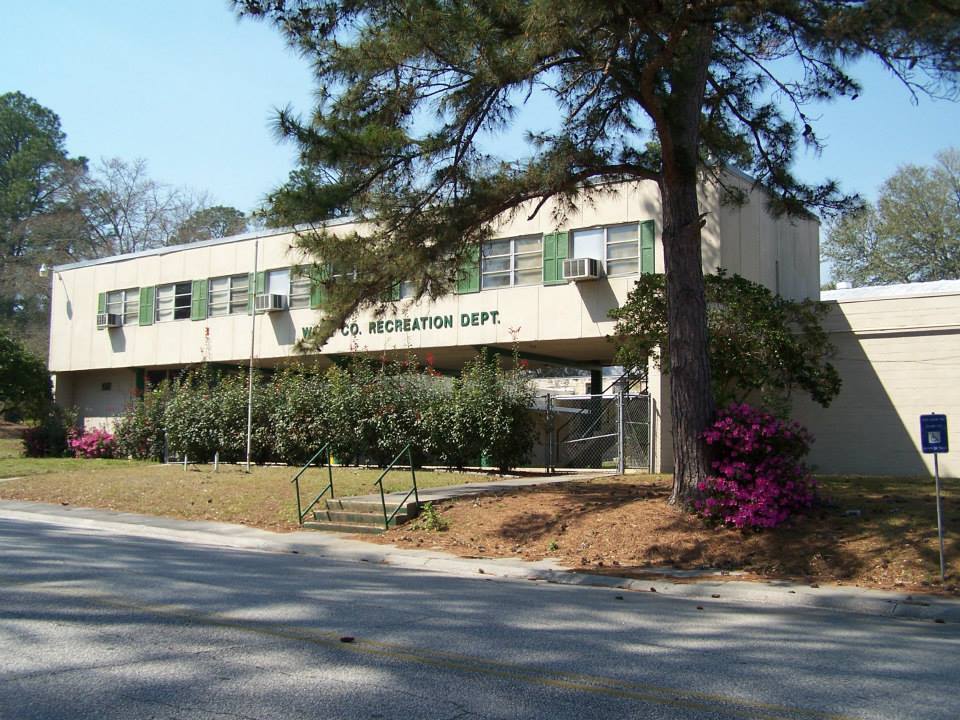 Waycross, Ga. City Recreation Center, the usual venue for Friday night dances after high school games with bands like Our Gang, the Royals (later the riots) and many others.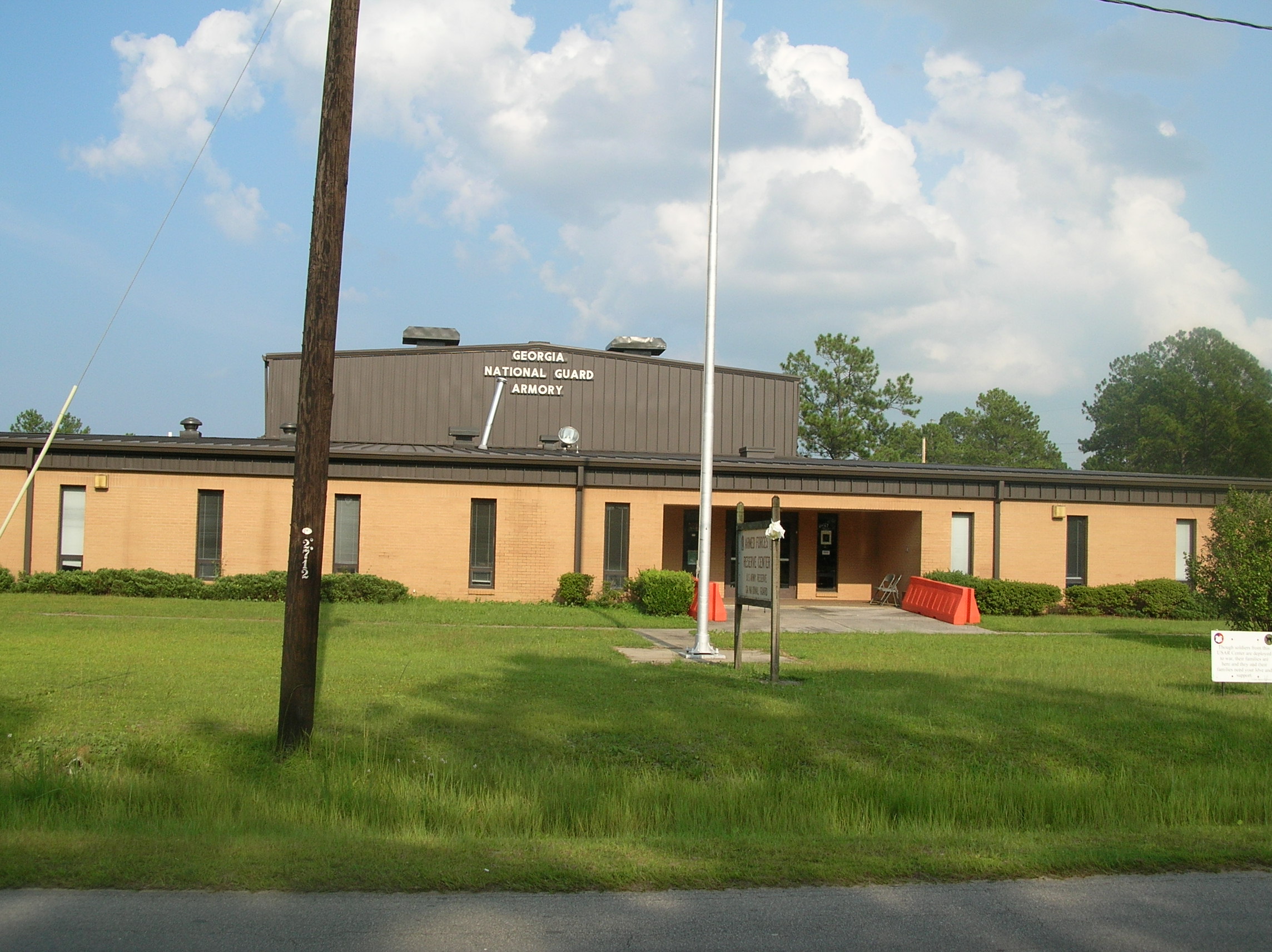 The National Guard Amory in Waycross, GA. Another weekend dance spot featuring such popular bands as The Bushmen, Strange Bedfellows, Candymen, The Roemans, James Gang, King David and the Slaves, and many more.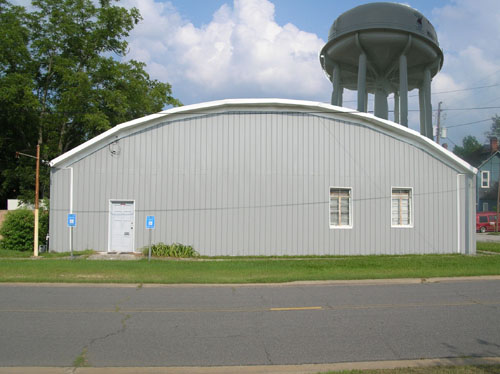 The American Legion, site of the "Bee Baby Hops" which were sponsored by Johnny B. Mosses, a popular radio station disk jockey.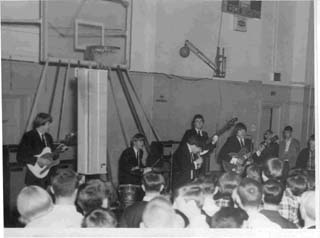 The Bushmen played the South Georgia College gymn in their home town of Douglas, Ga. on a regular basis.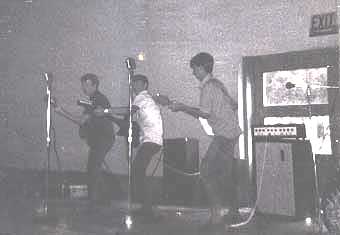 The Chain Reaction play for a dance at Mathis City Auditorium in Valdosta, GA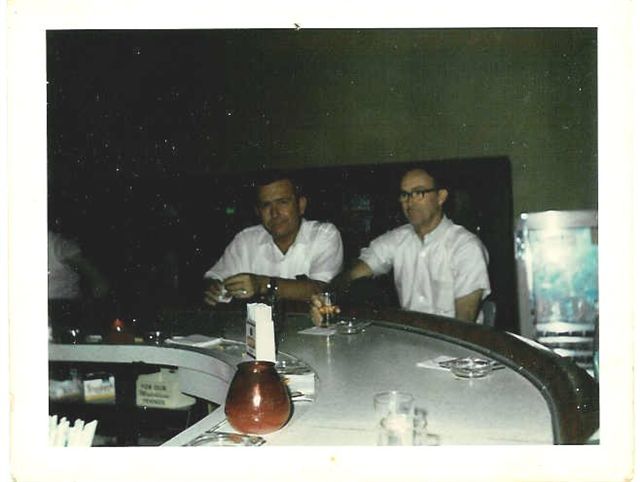 Here's a photo of the bar at the VFW in Valdosta, GA., from around 1969. On the left holding the Lucky Strikes is club manager Jack Johnson (my father) with an unknown bar patron. If you look closely, you can see the slot machines behind them. Back then, several clubs and bars in Lowndes County were alleged to be paying Sheriff Futch to allow them to have illegal gambling and slot machines in their clubs. The VFW featured local bands such as The Bulls, Papa Joe & The Rest, and Johnny Bass. The VFW closed in 1974, and Earl Walker reopened the club and renamed it The Knights of Georgia. It remained open until it burned down in 1982.
Picture and info contributed by Dudley Johnson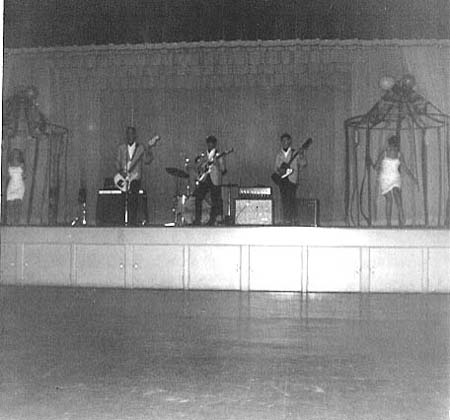 Recreation Center dance in Fernandina Beach, FL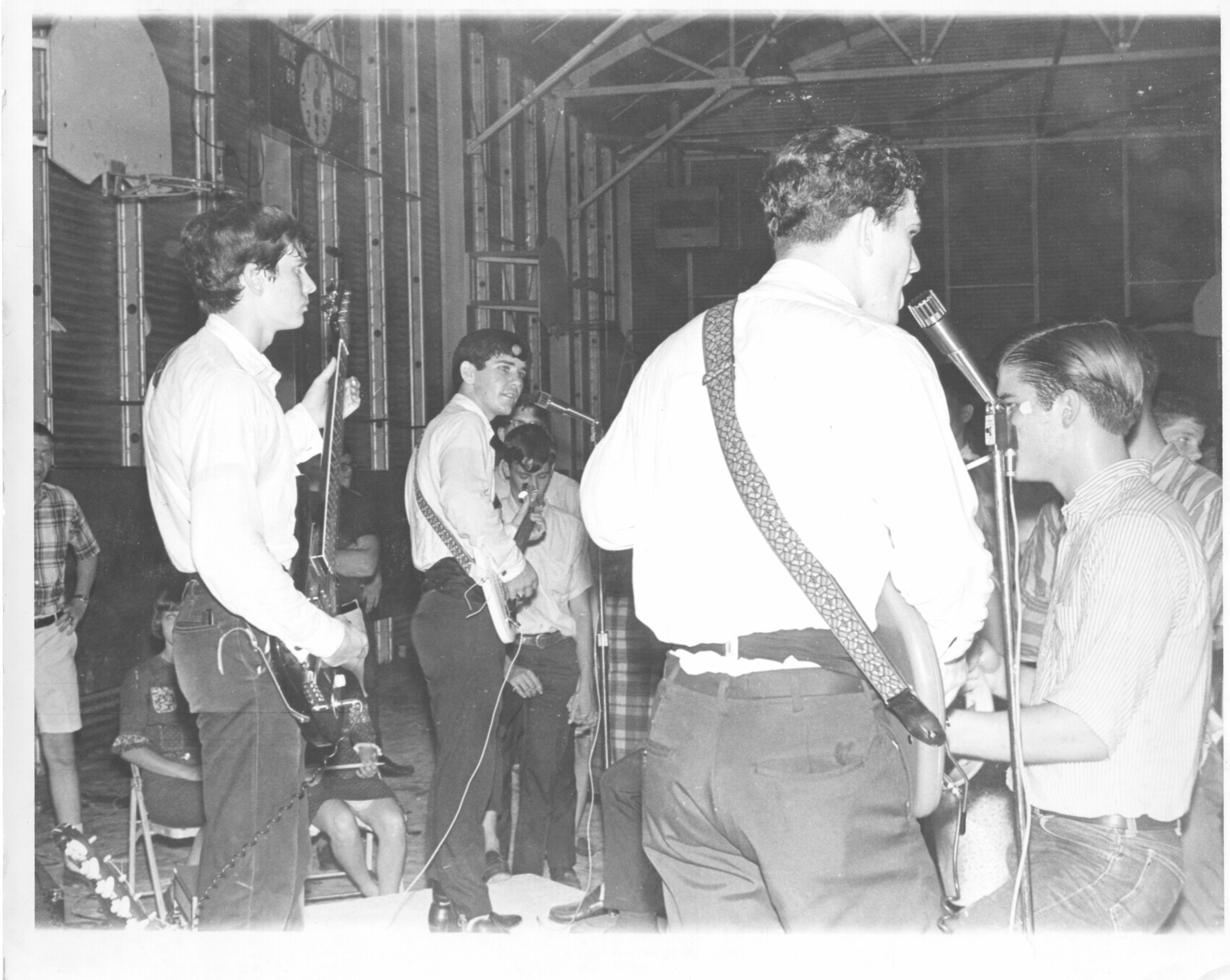 The Riots play for a dance after a high school football game at the recreation Center in Waycross, GA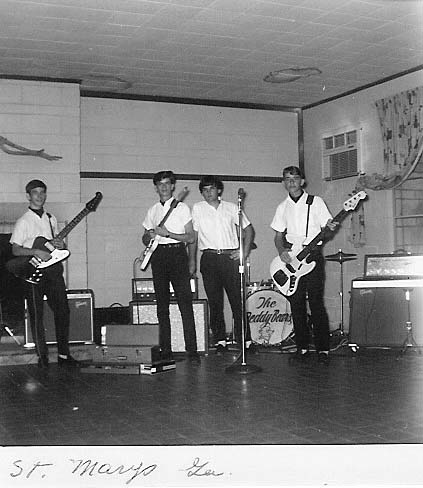 The Teddy Bears play a dance at the St. Mary's Community Center in St. Marys, GA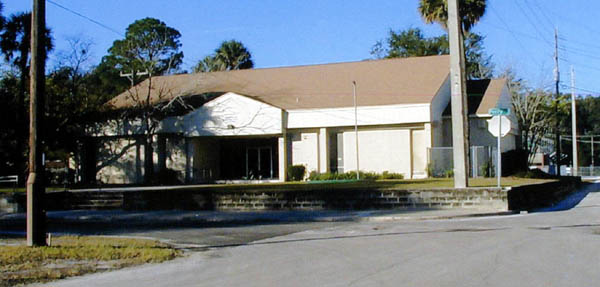 Trednick Youth Center in Jacksonville, Fl.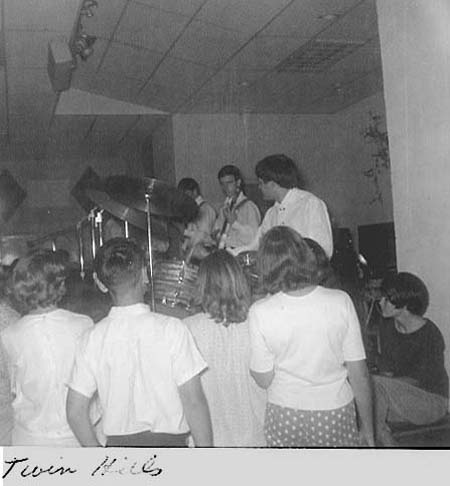 The Teddy Bears perform at the Twin Hill Teen Center, Jacksonville, Fl.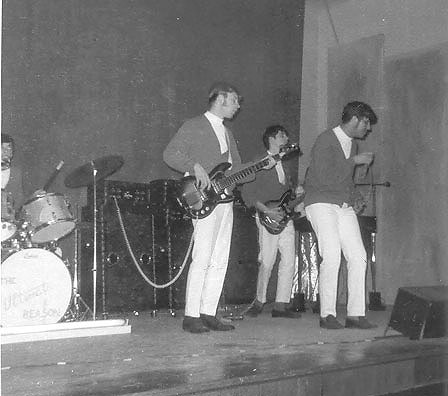 The Ultimate Reason play the recreation Center in Brunswick, GA.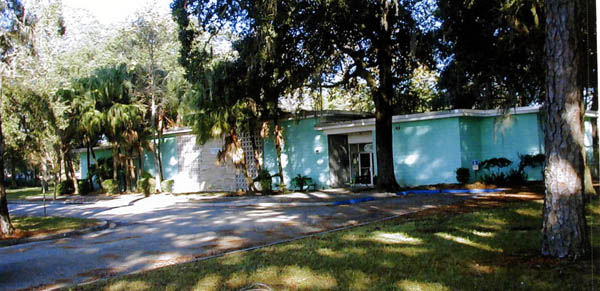 Woodstock Youth Center, Jacksonville, Fl.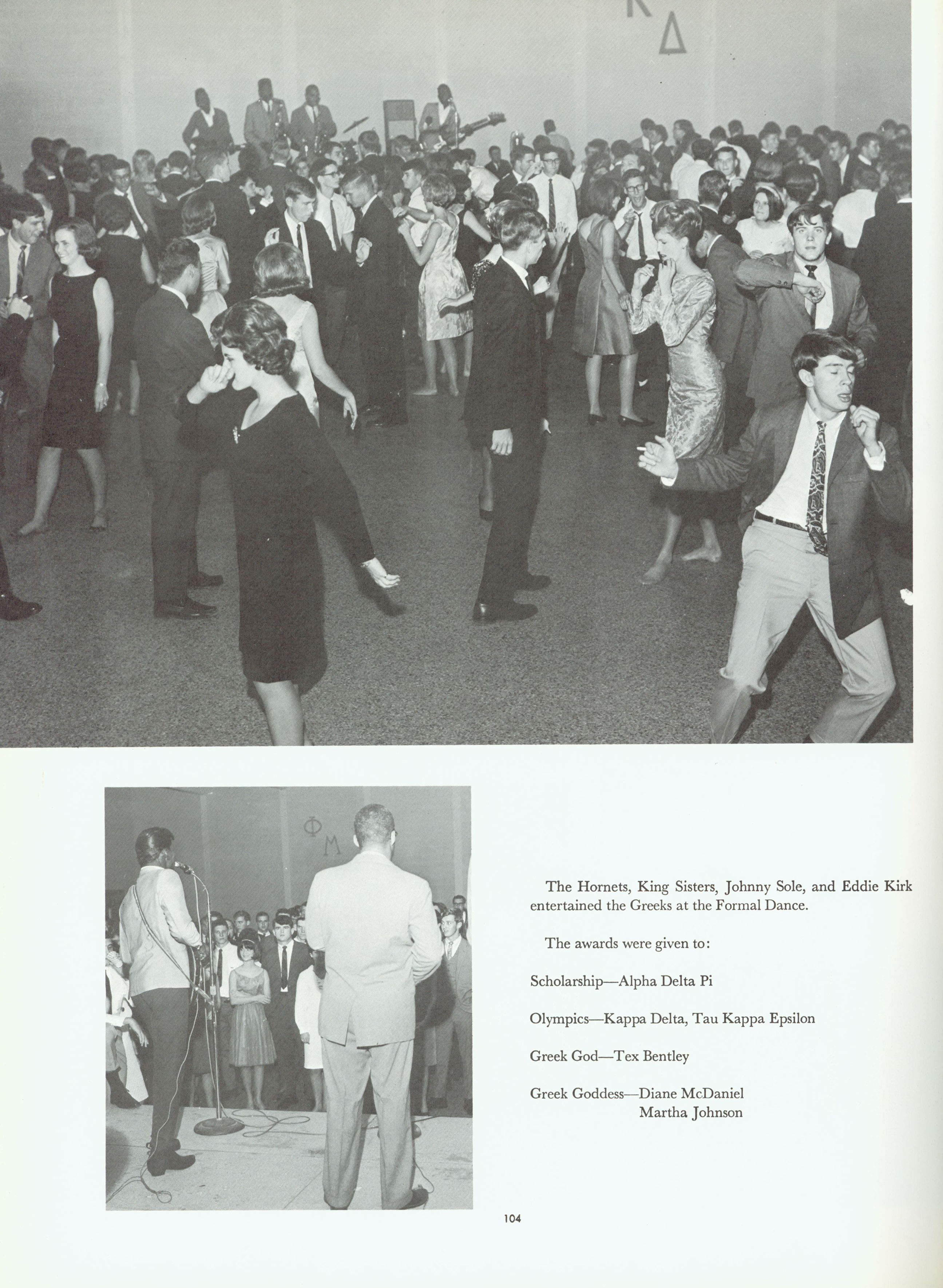 Formal dance at Valdosta State College, 1966. Bill Kirby from Waycross Ga, VSC sophomore at the front right dancing the night away. Crowd enteretained by The Hornets, King Sisters, Johnny Sole and Eddie Kirk.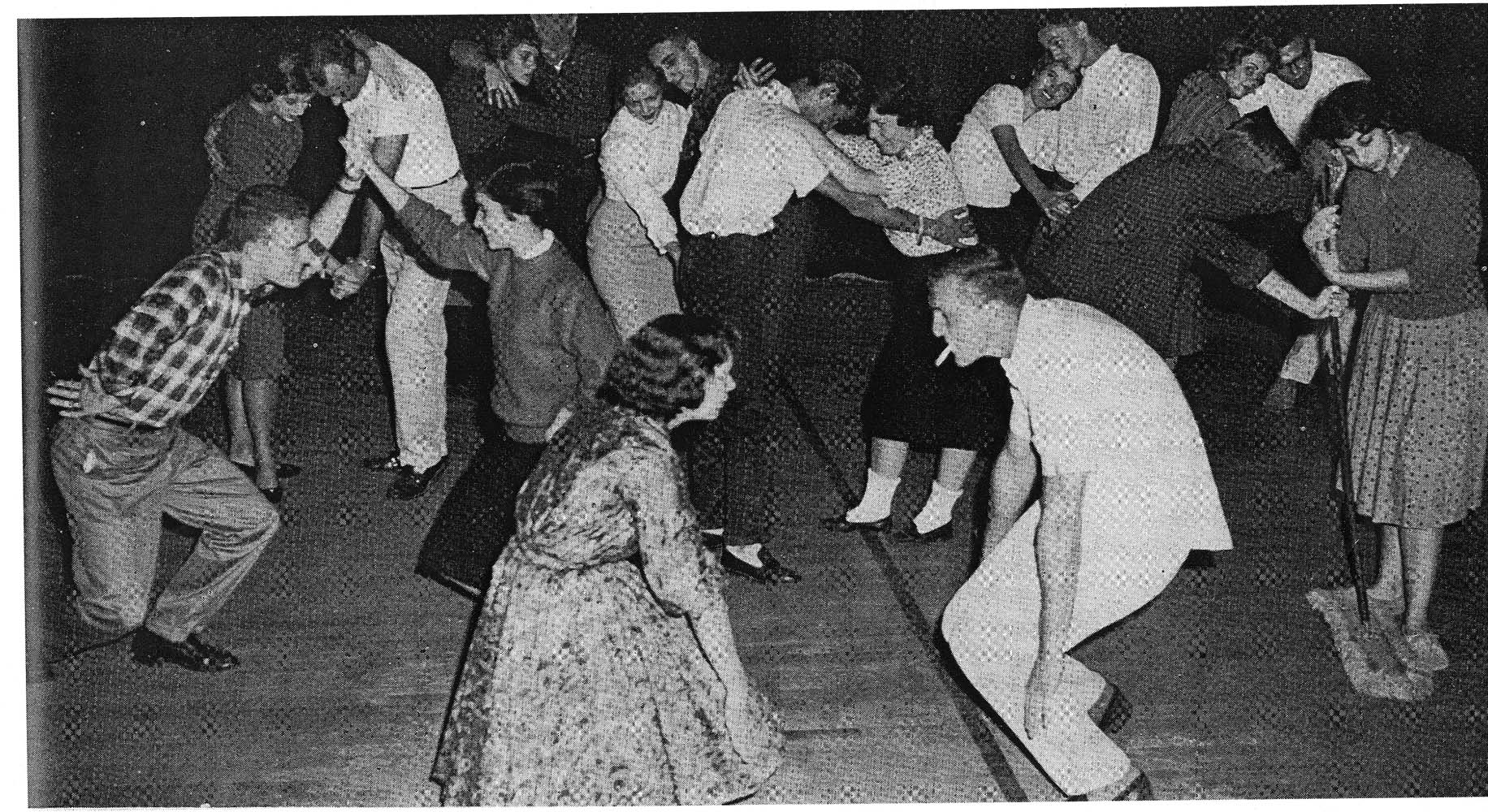 Mr. Kool Kat. Can anybody identify this dance craze? Wonder if the one on the far right is called the "Sweep Up"
two pics above courtesy of Valdosta State University archives.
The Community House-Ocilla, GA
The Bees Knees-Fitzgerald, GA
The National Guard Armory-Dublin, Ga
The Bowl-Moultrie, Ga
City Recreation Center-Jesup, GA
City Recreation Center-Waycross, GA
Legion Park-Fitzgerald, GA
Aquarama-Jekyll Island, GA
National Guard Armory-Fitzgerald, GA
Southside Woman's Club-Jacksonville, FLA
National Guard Armory-Douglas, GA
Lake Henry, between Roberta and Ft. Valley, GA
Lakeside, Macon, Ga
Uncle Tom's Cabin, Macon, Ga
(thanks "Griff")