THE RIOTS/ROYALS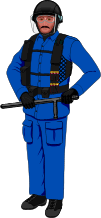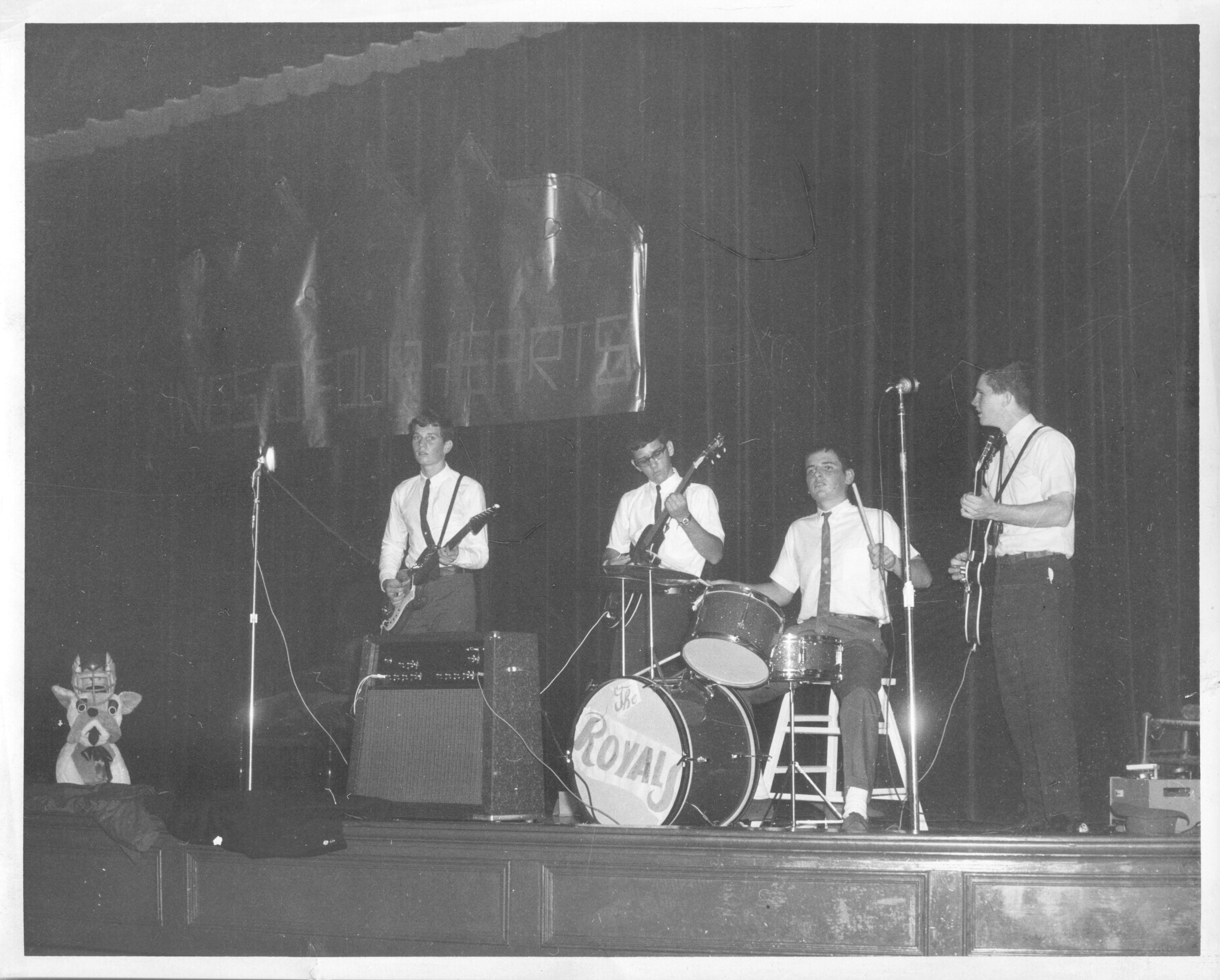 The Riots, formerly the Royals with Lowry Merk, Wayne Scarborough (later with King David and the Slaves), Mike Hattaway and Dennis Howell. Starting off with only one amplifier, and a very interesting one at that.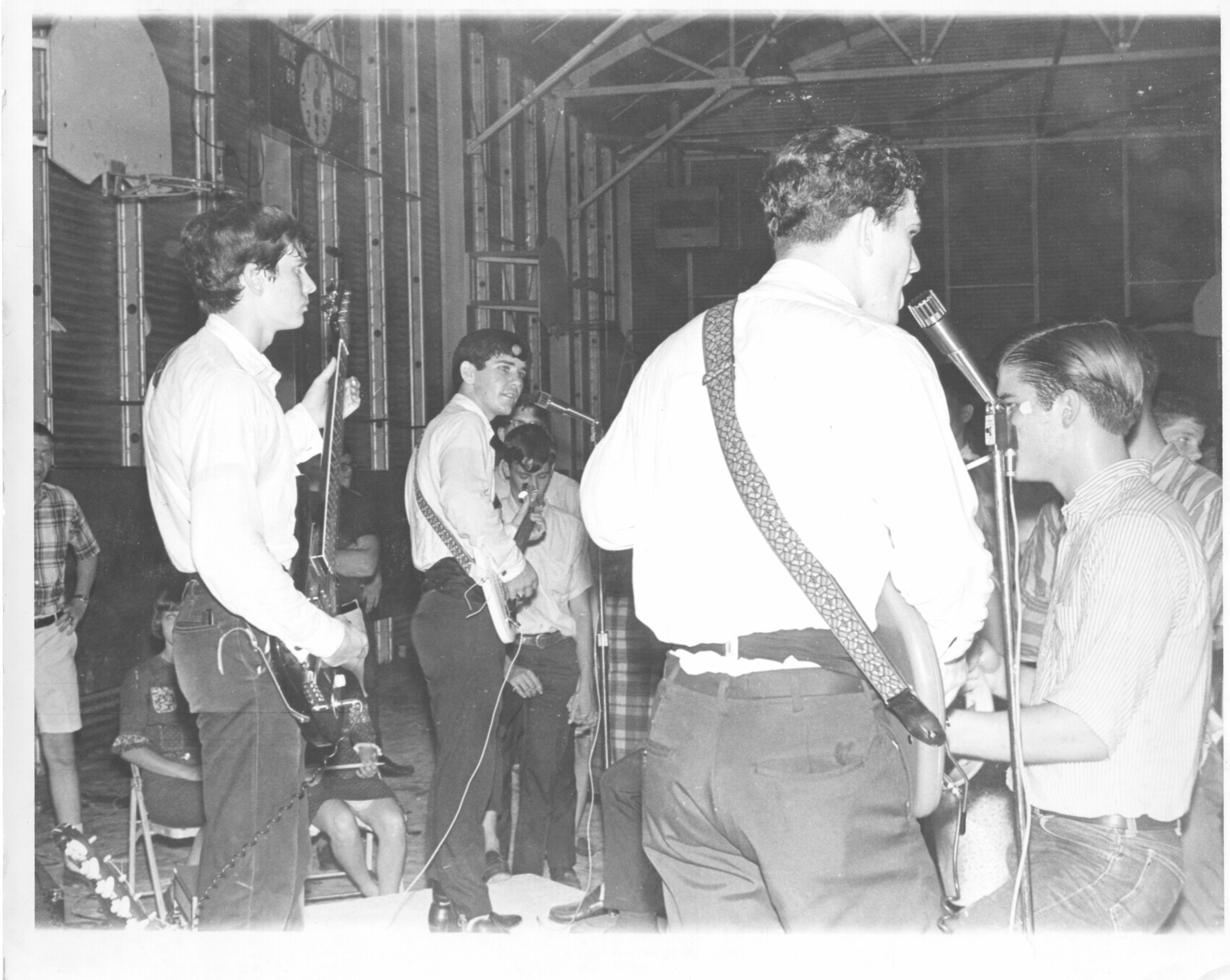 Photos courtesy of Greg Haynes, 2005. Greg was a promoter for the Riots and Royals.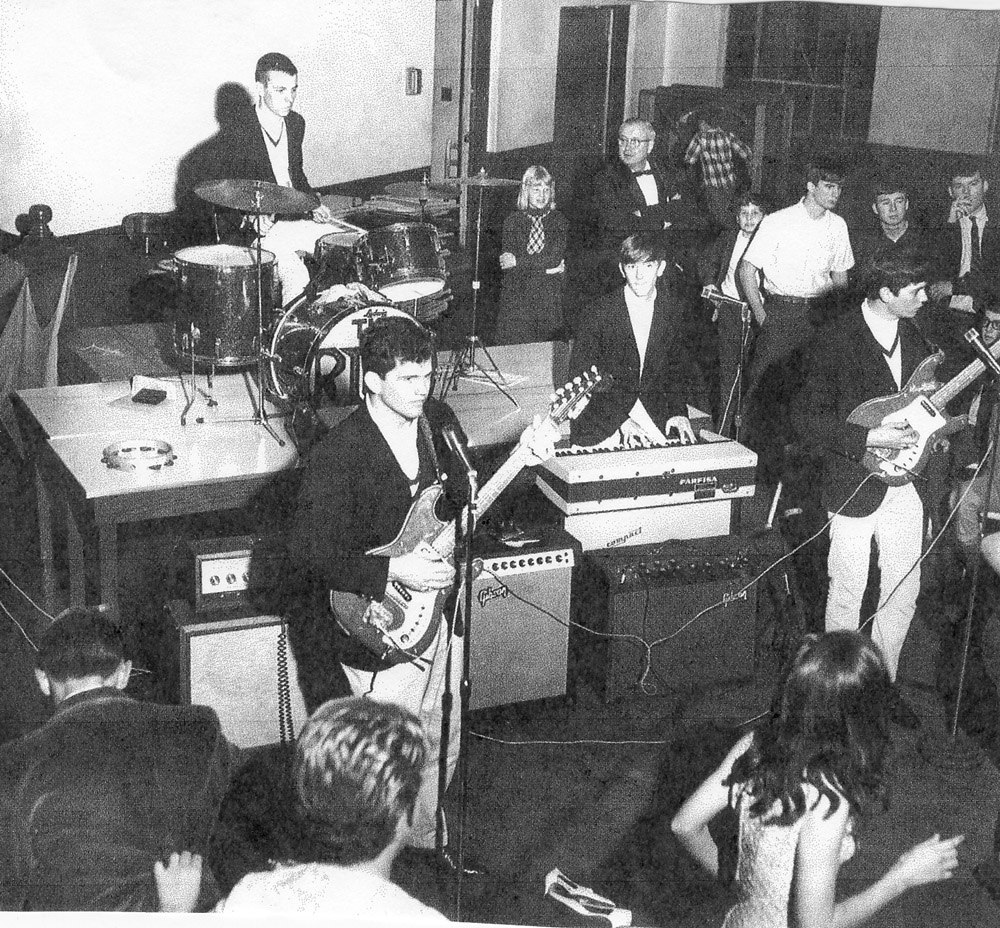 The Riots Rock'em at the old Waycross Georgia City Auditorium, circa 1966. Band members are, L-R: George Page, drums; Dennis Howell, guitar; Randy Sasser, keyboard; Lowry Merk, guitar. Standing behind Lowry Merk are Waycross High School members of the class of 1966 Ken Dubose, Cary Odum, and Jack Williams who is the publisher of the Waycross Journal Herald newspaper.
(source: The Heeey Baby Days of Beach Music)
Where are they today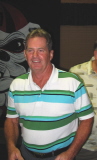 Dennis Howell lives in the Waycross area and does DJ music in his spare time
Lowry Merk is in the home building supply business. He lives in Waycross and works in Valdosta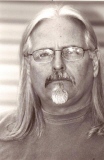 Mike Hattaway lives in Valdosta and Works in Brunswick at the Georgia Law Enforcement Training Center. Mike still plays in various bands today including the Georgia Allstars in Valdosta