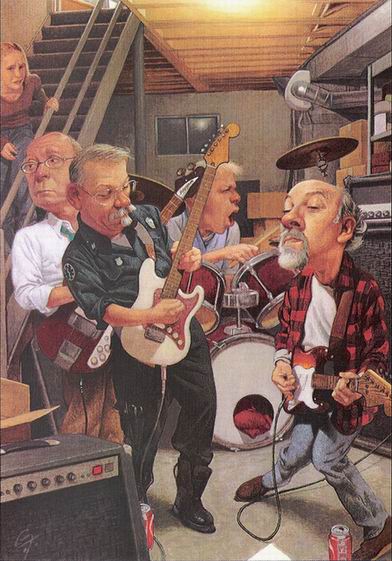 Welcome to Southern Garage Bands!
Bands Links Venues The Athens Scene
Visit SGB Blog - The SouthernGarageBands Blog.
Like us on Facebook:
Follow us on Twitter:
Southern Garage Bands specializes in the histories and stories of Garage Bands of the South during the 60's and 70's. We are a growing site and need your input. We want anything related to bands of the region and era, from pictures and posters to autographs and stories. Preserving the legends and the unknowns and spreading the lore are what we enjoy and everyone can be involved. Let us hear from you! Click on the "Bands" link below to see the bands and our contact info.
Find your favorite bands here:
---
---
Featured New Band: Hickory Wind
Band Update: The Better Half
News:

Chris Cornell of SoundGarden and AudioSlave is dead at age 52.




SouthernGarageBands.com had a part in helping with information for the marker commemorating the Second Atlanta International Pop Festival of 1970 in Byron, GA. Read the story here:
New Ga. historical marker celebrates 1970 concert
---
There are many things that fuel this site: the music, of course, but also the excitement of the crowd at a dance, and for many of us, the things that made it work. In addition to the musicians and the dance hall or teen center or any place a band could find to set up and play, there were the instruments and associated equipment that enabled the whole thing to work. Band members will think about those Gibson, Fender and Silvertone guitars; the Ludwig, Gretsch and Pearl drums; the Zildjian cymbals; the Farfisa and Hammond organs; the Precision, Jazz, EB-1, Thunderbird and Explorer and Hofner basses; the Shure microphones; the Fender, Vox, HiWatt, Kustom, Marshall and Orange amplifiers; and they will remember staring at them longingly through the window of the music store, or perhaps being allowed to try them out in the store if they were very fortunate. We will be featuring a series of discussions of all this and more on the SouthernGarageBands blog. Visit the blog and keep in touch there as the saga continues to unfold.
We would like to acknowledge that some of the pictures and information on this site were obtained from the following sources:
Heeey Baby Days of Beach Music
Here is another good site for bands of this era:
(courtesy Duane Blalock)
David Luckie has written a marvelous book about The Malibu's that captures the essence of what being in a local rock band in the 1960's was all about.
Find it here: Malibu's Book
For an excellent description of Garage and Psychedelic Rock in 60's Georgia read the following article published in Creative Loafing, an Atlanta, Ga publication:
Check out this great site for bands in the Alaska, Yukon Territory, British Columbia, Washington, Oregon, Idaho and Montana area from 1954 to 1979
---
---
Contact us: Andy - dostadawg at gmail.com
Dave - wdstrick at comcast.net
Replace "at" with @
---
© 2017 DaveandAndy